Travel
Belly Up to the Best Remote Bars Around the World
Whether you're under the Indian Ocean or high in the Himalayas, you'll find remote bars around the world where you can tip one or a few back. There is something about a stiff drink in a friendly watering hole that brings people with different backgrounds together. Let's raise a glass to these globe-spanning, bucket-list bars where nobody knows your name.
1. Subsix
Where it is: Maldives
Why it's awesome: Bring more than flip-flops and cutoffs 
to the tropical paradise of Dhaalu Atoll in Maldives, 425 miles off the southern coast of India. As remote as these white sands are, they're home to the Niyama resort and its improbably luxurious underwater club. Arrive by speedboat and descend three flights beneath the turquoise Arabian sea into a Bond villain's playpen—clamshell-shaped bar and sea anemone-inspired chairs inside glass walls with views of parrotfish and moray eels bobbing beyond.
What to drink: Don't miss the Last Boat Home, the name of a cognac cocktail served at lively nighttime glow parties.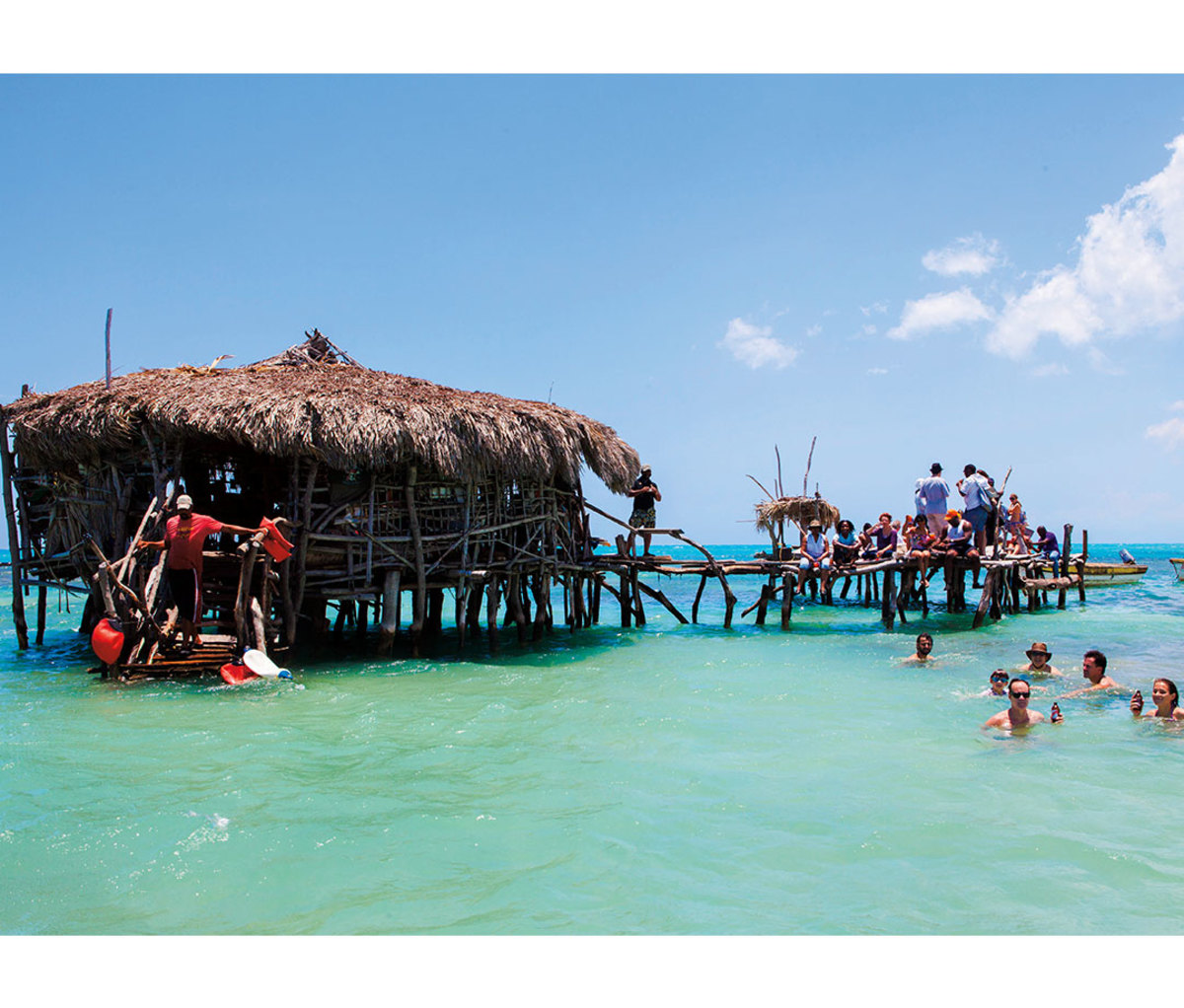 2. Floyd's Pelican Bar
Where it is: Jamaica
Why it's awesome: No, the ganja haze drifting over Jamaica isn't making you see things. There, a mile off the island's west coast and reachable only by boat, a ramshackle bar really does rise on rickety log stilts above sand-bar shallows. Originally banged together by enterprising local Floyd Forbes in 2001, the no-frills, no-bathrooms establishment (just pee in the ocean like everybody else) now attracts thirsty fishermen and tipsy tourists alike. And if a hurricane blows it apart, Forbes and his pals collect drift-wood and palm fronds and patch it up again.
What to drink: Ice is replenished daily, so cold Red Stripe, of course, with a chaser of SPF 50.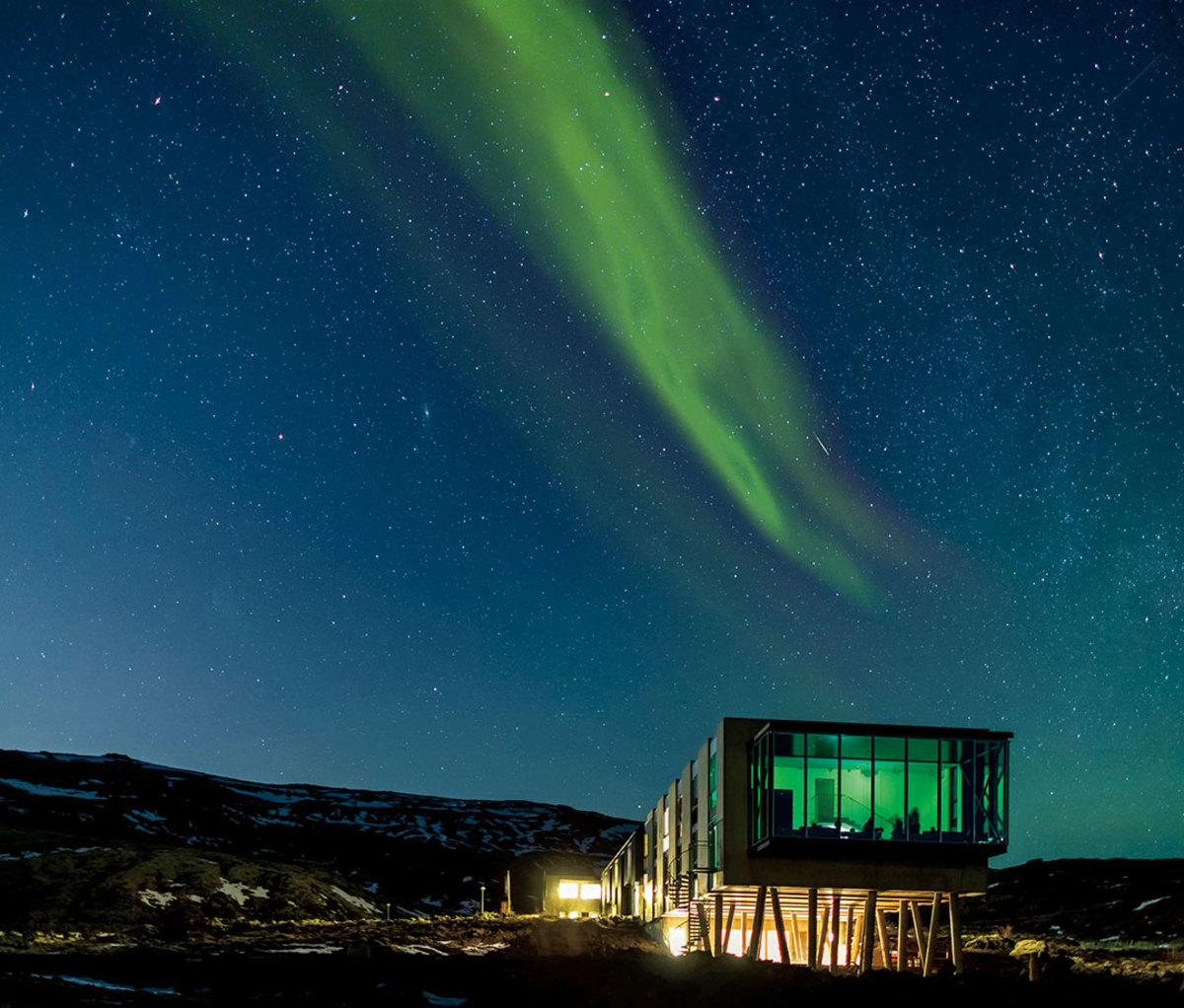 3. Northern Lights Bar
Where it is: Iceland
Why it's awesome: Icelanders sometimes find adorable, colorful Reykjavík too hectic for their nature-jonesing constitutions. So they seek stunning getaways such as ION Adventure Hotel, amid mountainous lava fields an hour away. Thingvellir National Park (a UNESCO World Heritage Site) and other nearby options offer all the glaciers and hot springs on your Viking checklist, but return to ION's sleek, glass cocoon of a bar after dark for "new Nordic cuisine" (halibut and rutabagas!) and unparalleled views of the aurora borealis' crazy kaleidoscopic light show. (Winter months are best.)
What to drink: Don't offend any new drinking buddies by not tossing back a shot of chilled brennivín. It's the ubiquitous caraway-and-dill-flavored aquavit also known as "black death."
4. The Old Forge
Where it is: Scotland
Why it's awesome: In more parts of the U.K., the nearest pub is located by strolling around any damn corner. But if you get up to the meagerly populated Knoydart Peninsula in the Scottish Highlands and desire to whet your whistle at the stunningly scenic and isolated Old Forge, you start where the roads literally end, then hop a ferry across Loch Nevis or hike 18 miles over a couple of Munros (as Scots call their tallest peaks).
What to drink: The barman pours more obscure single malts than you can shake your kilt at, but cask ale from the local microbrewery pairs perfectly with ultra-fresh seafood brought up from the loch by the pub's own scallop diver.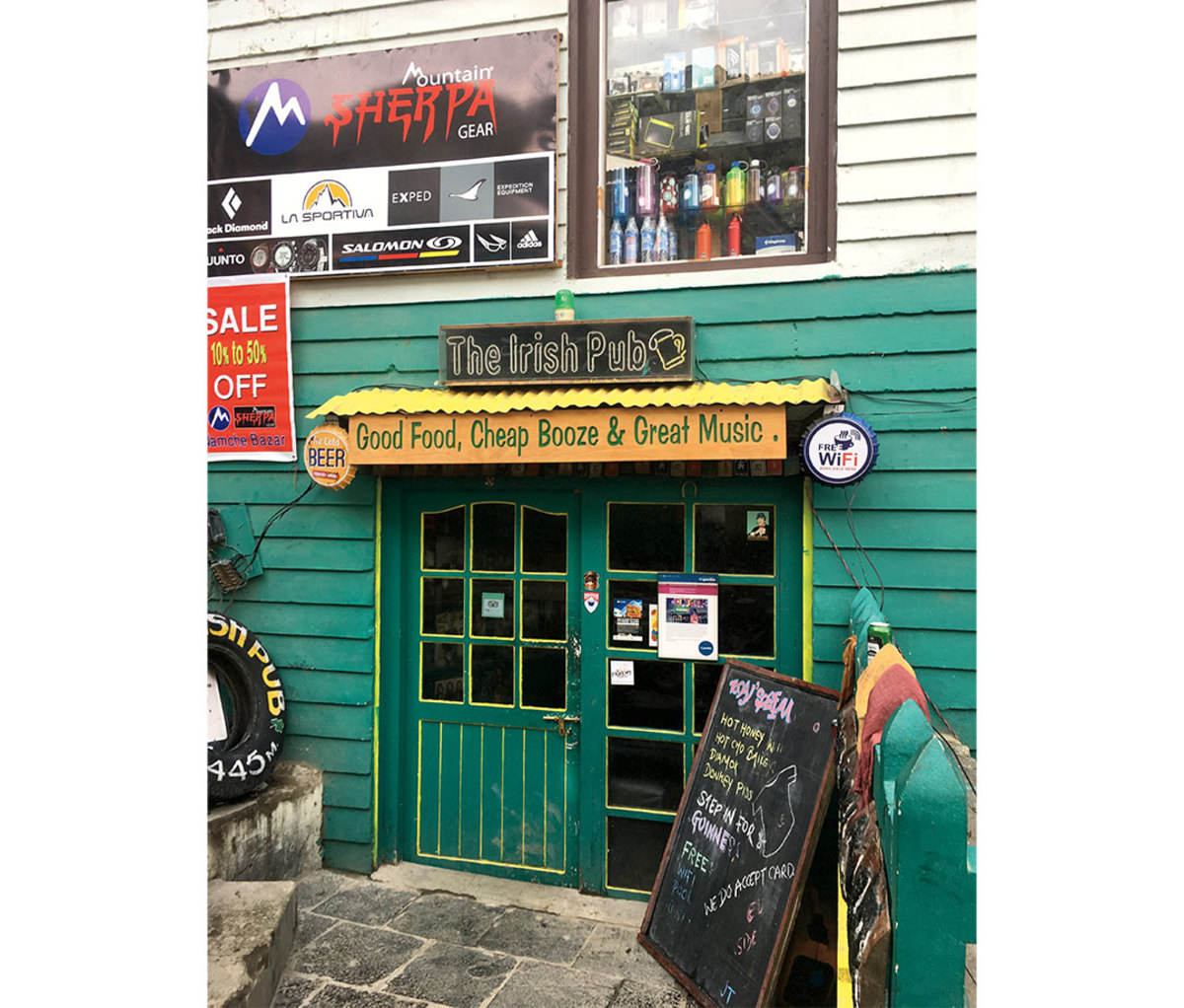 5. The Irish Pub
Where it is: Namche Bazaar, Nepal
Why it's awesome: Why climb a barstool in a village hidden high 
in the Himalayas? Because it's there! Despite 
an absence of roads, the Nepalese proprietor, knowing that Irish bars are on-brand for boozy fun, hired porters to lug shamrock kitsch up to the village's 11,000-foot altitude. All so you can munch a yak burger while watching sherpas shoot pool and international climbers en route to Everest gulp what could be their last shots of Jameson.
What to drink: Though the "Donkey Piss" cocktail is tempting, an Irish bar must pour a perfect pint of Guinness, even if it has to be imported via Kathmandu.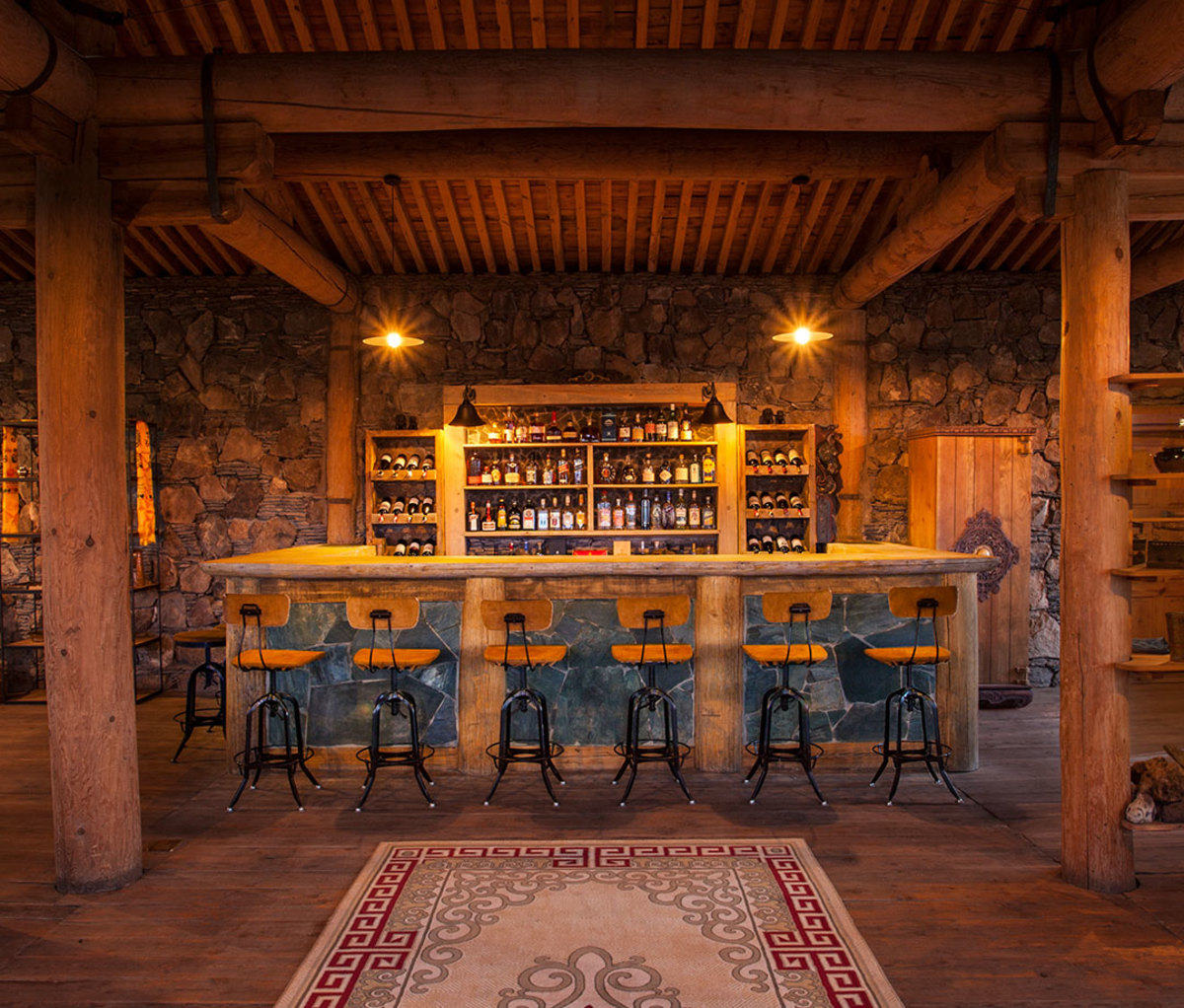 Mongolian Rhapsody
6. The Thirsty Camel
Where it is: Gobi Desert, Mongolia
Why it's awesome: Three Camels Lodge offers plenty of brag-worthy forays into the vast Gobi Desert that swallows it, from nomadic archery to digging for dinosaur bones. Between these dusty adventures and falling into a well-appointed yurt, unwind back at The Thirsty Camel. The elegantly rustic space, constructed of stone and exposed wood beams, is both open and intimate, making it easy to strike up conversations, or perhaps to wager on a round of shagai, the dice-like Mongolian game played with goat ankle bones.
What to drink: Astonishingly, in the middle of freaking nowhere, is a world-class collection of whiskeys. Just don't slip any to the actual Bactrian camels. Camels are mean drunks.
For access to exclusive gear videos, celebrity interviews, and more, subscribe on YouTube!