What ever happened to travel agents? Previous generations gladly handed the reins to an expert, who'd book the flights, handle accommodations, and probably even highlight the best roads to take in a rented car (that they coordinated, of course). But the internet more or less eradicated the need.
Every experience is one search away, and we're all too eager to book the first thing we see without consulting any professionals or locals. That haste yields subpar tour guides, low-quality accommodations, and overpriced tickets. Travel isn't something to gamble on. You should invest in the experience, and work with trusted companies and apps.
But that doesn't mean this top-tier expertise has to cost a lot (and sometimes it's entirely free). Some companies exist simply to save you money, but never at the expense of comfort and convenience. Others might cost a pretty penny, but only because they deliver on the uniqueness and exclusivity of the excursion. (Can you think of a better way to spend your hard-earned dollars?)
If you're planning a bucket-list trip or are often on the go, you need to know which services are available to you. Below are nine travel-planning companies—from tour providers to hotel bookings to airfare apps—that will ensure you get the vacation and experience you deserve, be it authentic, ethical, unique, luxurious, immersive, budget-friendly, or any combination of the lot.
1. Noken: For Thorough, Tailored Itineraries Made Easy
When you visit a foreign country for the first time—particularly one with a billion different sites to see—it's hard to prioritize these attractions and build an efficient itinerary. Noken's offering cuts through this. First, you tell their travel experts how much time you plan to spend in a country. Next, you clue them in on your tastes and transportation preferences. And lastly, your budget and schedule (like if you want to spend three days in Lisbon, and two days in Porto). Then, Noken designs an itinerary including the absolutely essential spots that will make for an unforgettable and well-organized trip. They'll even book your hotels, recommend nightlife and restaurants, and give you bullet-by-bullet walking guides so you won't miss a thing. On top of any events, transportation, and lodging made by Noken, it's just $5 per day per traveler to access your customized itinerary. The recently launched app currently serves travelers to Portugal, Iceland, and Japan, with more destinations coming soon.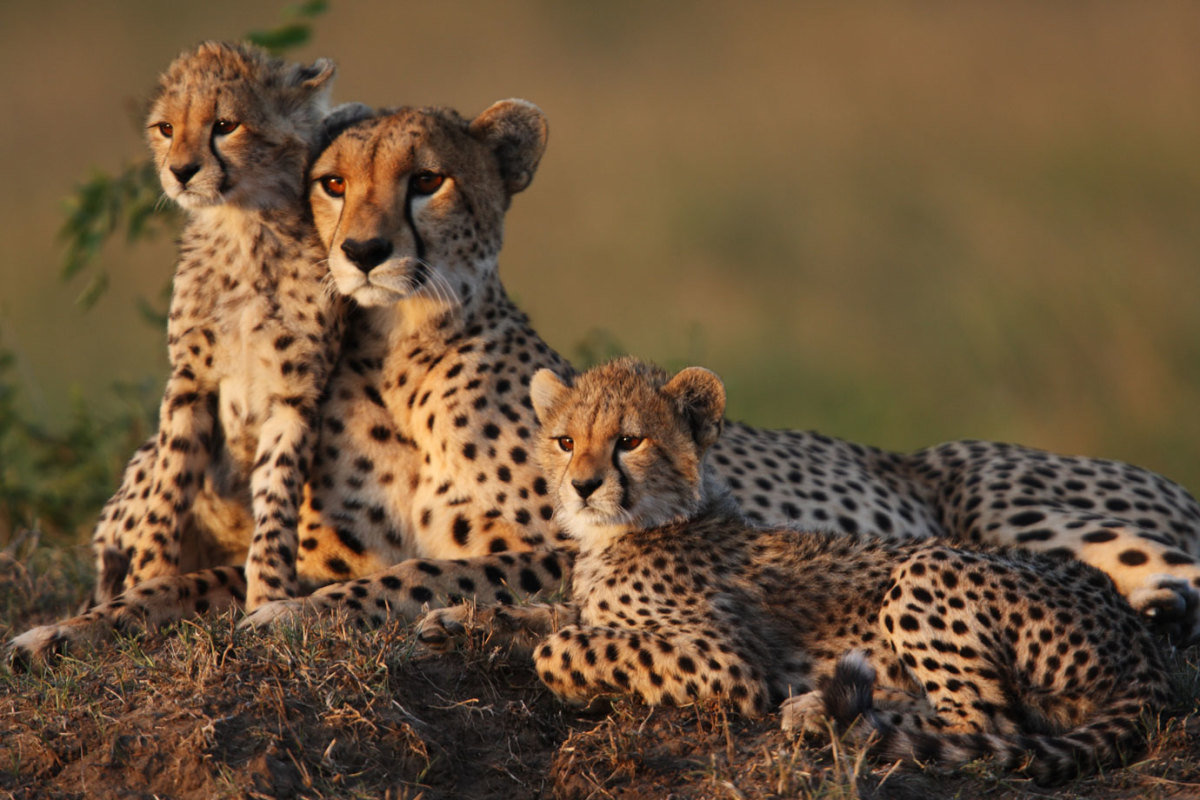 2. Deeper Africa: For Ethical, Award-winning African Safaris
So you wanna go on a safari, huh? Great, but don't just google "Best African Safaris" like a rookie. Start your search at Deeper Africa, which prioritizes ethical tourism (in that it doesn't exploit local culture or compromise the habitats), as well as safety (not just on safari camps, but on Kilimanjaro treks, Swahili beach combings, quality food and transportation, and more). Their excursions encompass nine countries in eastern and southern Africa, and for years on end, Deeper Africa has been honored by top travel publications as the most trusted service provider on the entire continent.
3. Oasis: For Hand-picked, Amenity-Packed Homestays
Oasis offers its customers something that Airbnb cannot: By using a 50-point checklist on any featured property, they hand-select homestays to extremely high standards. This means you get hotel-like accommodations in a more immersive, localized living space. (Think hi-speed WiFi, deluxe bathroom amenities, fresh towels, crisp linens, furnished kitchens, and more.) That is to say, no property owner can list on the site without passing a thorough examination. In each of its (14 and counting) destinations, Oasis guests also have access to on-the-ground "Sidekicks" who act as concierges. Utilize them for restaurant recommendations and local expertise—but be warned, they'll change your standards for BnBs forever.
4. Get Your Guide: For Trusted Tours and Private Access, Worldwide
Get Your Guide is the best way around the long lines, boring audioguides, and aimless, self-navigated site visits. From museums to boat cruises, they list the very best local experts and service providers in any corner of the world, with competitive rates and thorough reviews. You can book the obvious (like a private tour of the Vatican and Sistine Chapel), the alleviating (like private airport transfers), or the all-inclusive (like a 2-day trip to Cappadocia from Istanbul, with a hot-air-balloon ride to boot). Best of all, you can cancel most tours up to 24 hours before, and get your money back.
5. InsideAsia Tours and InsideJapan Tours: For Authentic Experiences Across Asia
The main question you'll have before any trip to Asia: Where the heck do I even begin? It's hard to know which service providers offer the best experience—be it a cruise on Ha Long Bay or an evening with a geisha trainee—as well as the most informed and connected tour guides. Both InsideAsia Tours and InsideJapan Tours tap into a network of carefully curated providers and local experts to ensure you have an immersive—and above all, authentic—peek at local life and leisure. From cooking classes to thorough group itineraries, you can kick off your planning with a simple email—and let their experts take it from there.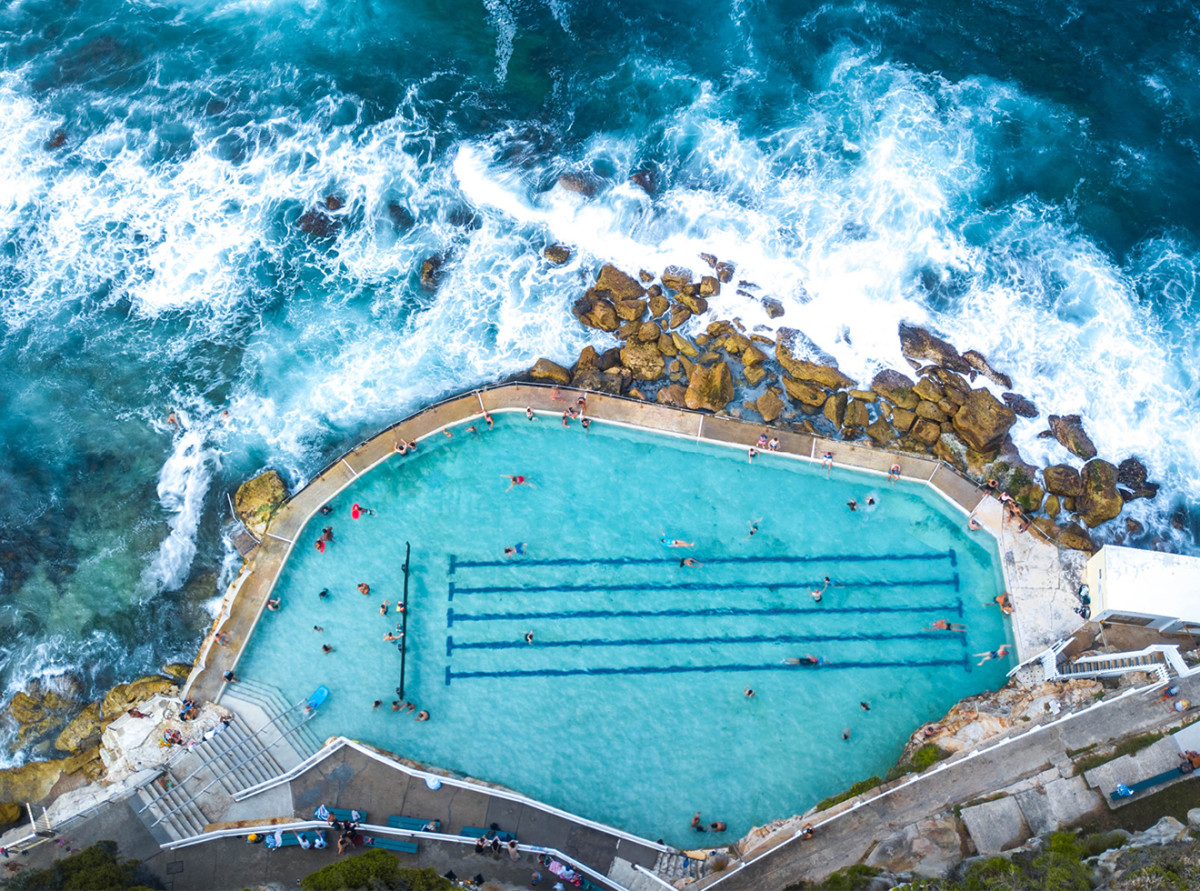 6. PRIOR: For Exclusive Immersion and a Top-tier Travel Network
PRIOR might have the world's best Rolodex: They're the ones to call if you've got the budget for an all-access experience—but not the kind where you burn your cash just to skip the lines and sleep in a palatial suite. PRIOR prioritizes access and cultural immersion, the experiences that help you understand the history and traditions of the place you're visiting, as well as what hot spots are worth visiting (like Sydney, Australia's best seaside pools). In addition, it offers one-off events, like a 2-week eclipse excursion through Patagonia and the Atacama Desert in late 2020. In both veins, PRIOR's offering is inimitable. Applications are open for membership; while a $2500 annual fee might seem steep, know that it's applied as a 10-percent credit on your trips each year. (This ensures that each member utilizes the service.)
8. Hopper: For Airfare- and Hotel-Pricing on a Budget
Let's say you already know when and where you plan to travel. Don't book your hotel and flight until you've plugged these dates into Hopper. On the one hand, you might notice that it's exponentially cheaper to adjust your dates by one or two days. Secondly, their software maps all pricing trends for your itinerary, then estimates the best dates for you to actually book the trip. Since prices and demands fluctuate throughout the year, Hopper will alert you when tickets and lodging are at their likely lowest—even months ahead of time—so you can put the rest of your pennies toward the trip itself.
9. Black Tomato: For Luxurious, Unparalleled Escapes
If you're planning a honeymoon for the ages or a sophisticated bachelor party at the end of the earth, then Black Tomato has the access you need. The keyword is 'luxury': Black Tomato curates your trip so you experience nothing but the most precise detail and refined service—in addition to a tailored itinerary that suits your specific desires. They offer experiences just about everywhere in the world, "From Anguilla to Zimbabwe", as they say. Black Tomato can even customize a solo trip or adventure travel—be it snorkeling in Malaysia or sailing in Sweden. Regardless of your aim, they promise top-tier tourism with unforgettable moments every leg of the way.
For access to exclusive gear videos, celebrity interviews, and more, subscribe on YouTube!