There isn't a better time than right now to go visit national parks. Considering this August the National Park Service is celebrating its 100th birthday, there are plenty of great things going on and ways to celebrate.
RELATED: Pair plans to visit 59 national parks in 59 weeks
To celebrate the 100th anniversary, postdoctoral researcher at the University of Pennsylvania Randal Oslon has computed the most efficient road trip to visit every one of the 47 national parks in the lower 48 states. If you recall, Olson had computed the most efficient road trip through every lower 48 U.S. state earlier this year.
RELATED: New study shows best national parks to avoid light pollution
Olson's route spans about 14,500 miles and is done in a circle so you can start anywhere along the route. It also discounts the remaining 12 national parks that aren't located in mainland America.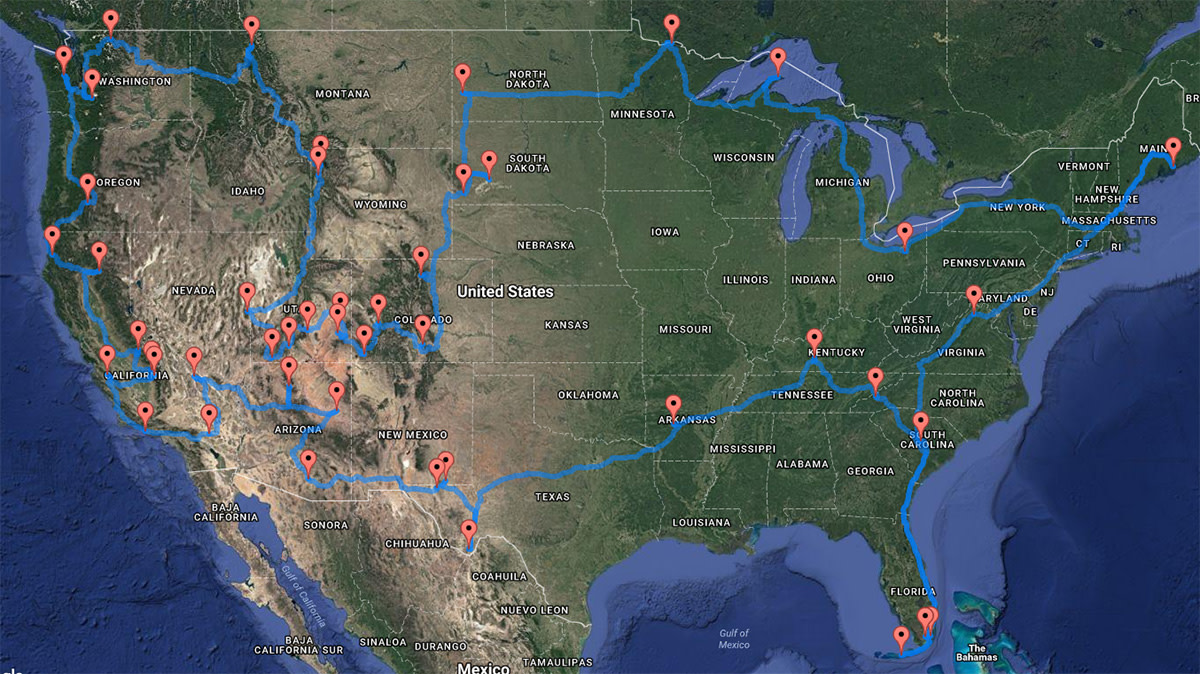 Olson estimates that the full trip would take about two months to fully enjoy, which is just enough time to complete before it starts to get cold. So why don't you hit the road already!
You can check out Olson's research on the route here.
More from GrindTV
Mountain biking trails in Utah at night to a full moon looks exhilarating
Orlando Bloom standup paddleboards naked with Katy Perry
6 surfers we want to see on the U.S. Olympic Surf Team
For access to exclusive gear videos, celebrity interviews, and more, subscribe on YouTube!