Two great American cities left for dead. Two astonishing reinventions.
Pittsburgh, Pennsylvania
Once describe as "hell with the lid off" because of the clouds of black smoke that hung above it, Pittsburgh now hums along quietly with clean industries like technology, education, and medicine, all under mostly blue skies. It lost a generation of young people to other cities (unemployment hit 18 percent in the 1980s), but the number of 24- to 35-year-olds is now up, due to an affordable and easygoing lifestyle that's still culturally rich — with world-class museums and restaurants, miles of bike paths, and nature trailers that get you out of town and deep into the nearby Appalachian hills. 
RELATED: The Best Places to Live Now
The city's hillside neighborhoods offer spectacular views of three great rivers — the Monongahela, the Allegheny, and the Ohio — which meet downtown at the Point, an 18th-century military fort that's now a 36-acre city park. Housing options include a Victorian mansion in old-money Shadyside for $475,000 or a row house in artist-gentrified Lawrenceville for $200,000.
Acres of organic farms and wilderness preserves surround the city, offering local chefs the best seasonal ingredients. Justin Severino left Pittsburgh in the 1990s in search of work, eventually settling in California's Carmel Valley. But in 2007, missing his family and a hometown vibe, Severino returned and opened Cure in Lawrenceville, where local ingredients inform an always-evolving menu. "It's so much more gratifying here," Severino says. "It's real." 
Population: 306,400
Median Home Price: $76,700
Cost of Living (Relative to U.S. Median): 16% Lower
Median Income: $38,000
Days of Sunshine: 160
Average Commute: 23 Min.
Cleveland, Ohio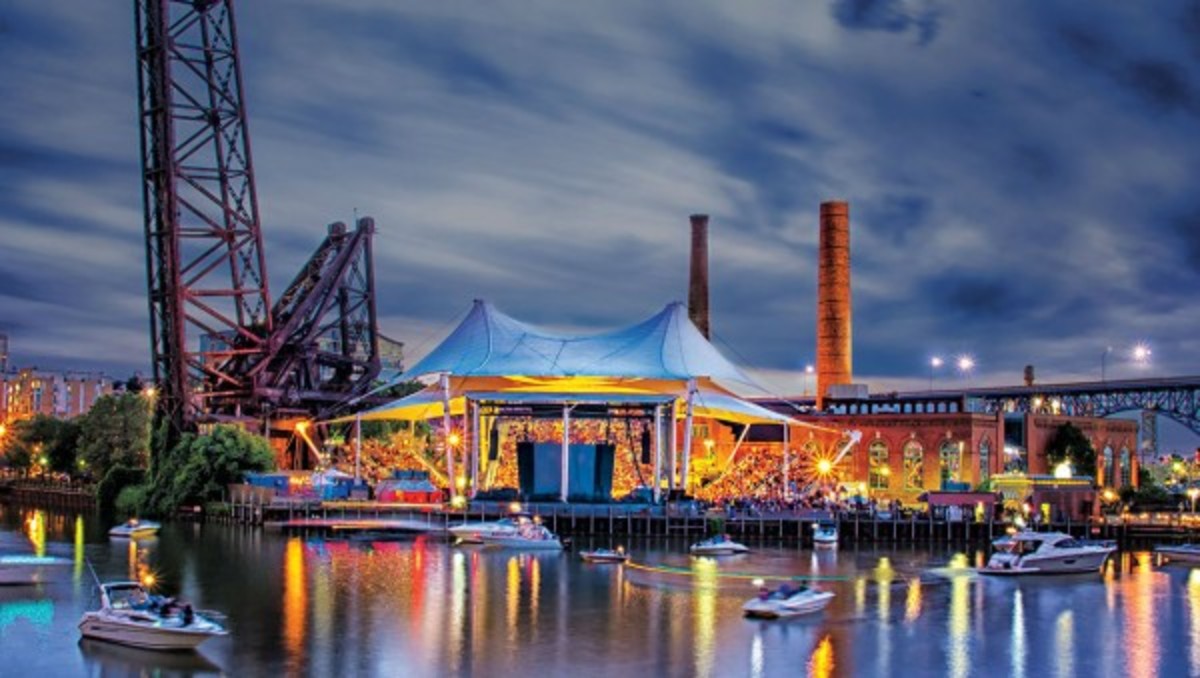 Photo by Jerry Phenney
Lebron James isn't the only who decided to come home. All sorts of Cleveland prodigal sons — entrepreneurs, artists, families — are moving back, lured by the low cost of living and communal vibe, and the chance to build something new. "We're creating the scene ourselves, rather than jumping into other scenes," says Jonathon Sawyer, a Cleveland native who left an executive-chef gig in manhattan in 2007 to return home. He now runs four thriving restaurants, all with a sustainable ood ethic, and lives with his family in a sprawling 1900s-era home in the Cleveland Heights neighborhood, where a four-bedroom can be found for around $150,000. Downtown, meanwhile, has more full-time residents now than ever, along with new luxury condos to house them. And there's still plenty of space for a new generation of small-scale manufacturers, producing things like bespoke bikes, vinyl records, and artisanal foods. 
RELATED: The Fittest Places to Live in America
Many buildings downtown are grand structures built during the city's industrial heyday. The city's cultural institutions — like the the eminent (and free) Cleveland Museum of Art and the Rock and Roll Hall of Fame — have endured, while new ones have popped up, like the Beachland Ballroom, and 1950s Croatian social hall turned music venue. "There's so much energy," says Anne Trubek, co-founder of Belt magazine, which chronicles life in the new Rust Belt. "If someone's going to try something, we're going to rally around them." 
Population: 398,000
Median Home Price: $50,300
Cost of Living (Relative to U.S. Median): 21% Lower
Median Income: $26,600
Days of Sunshine: 166
Average Commute: 24 Min.
For access to exclusive gear videos, celebrity interviews, and more, subscribe on YouTube!