Sometimes it's the things we don't think much about that provide the most interesting stories: Mark Kurlansky proved this with Salt, and Michael Paterniti's search for "the world's greatest piece of cheese" in The Telling Room turned something we might eat every day into something remarkable. With Rust: The Longest War, Jonathan Waldman takes the formulas Kurlansky and Paternit used, a mix of reporting and history lesson that never gets boring, and strips away the surface to reveal the world of rust and the people who deal with it. 
It's one of those things that you are constantly surrounded by, but probably pay very little mind to until you absolutely have to. Yet rust is everywhere. And as this excerpt out of the chapter "Ten Thousand Mustachioed Men" shows, there are people who spend their lives and earn their wages watching things corrode away, and they're just a few of the interesting characters and stories that make Rust impossible to put down. 
Most corrosion engineers today are serious, conservative, and not especially social or rowdy or funny. Inquiring about rust jokes at Corrosion 2012, I got blank looks. "I can't think of any rust jokes," one corrosion consultant, known for his gregariousness, told me later. "Just wife jokes." In two years of asking for rust jokes, I never found one. The handful of times rust has appeared in Sunday comics, the punch line was either from an auto mechanic saying, "Hey, you might wanna deal with this" when it was way too late, or a husband telling his wife, "I used your face cream to take the rust off my lawnmower — it works great!" The wife doesn't look so contented.
I overheard a brief conversation in which one corrosion engineer told another that, the night before, a bunch went to a karaoke bar and started singing.
"Hey, who are you guys?" asked someone at the bar.
"We're corrosion engineers," he responded.
Then the bar cleared out.
Some 93 percent of corrosion engineers are men. There's no official data on what fraction of them have mustaches, but my estimate is high. The field is full of stable old-timers: 40 percent have been working in corrosion for twenty or more years, most of those at the same big (five hundred or more employees) company. A clue to their habits may be gleaned from the degree to which NACE International's annual golf tournament exceeds the annual NACE RACE 5K in popularity. Another clue can be gleaned from Marco De Marco's winning times, which in 2011 and 2012 were not under twenty minutes.
Surprisingly, they are not especially educated: fewer than one in three have a bachelor's degree. One in ten have a master's degree; one in sixteen have a PhD. The Accreditation Board for Engineering and Technology ABET) does not recognize corrosion engineers as professional engineers, mechanical, civil, electrical, or otherwise. California briefly licensed professional corrosion engineers but ended the practice in 1999. NACE does not keep track of how many of its corrosion engineers are licensed professional engineers but thinks it's most of them. This seems unlikely. One in four corrosion engineers holds other professional certification, from the American Petroleum Institute, or the American Welding Society, or ICORR, the Institute of Corrosion.
Education notwithstanding, the average annual salary of a corrosion engineer is just shy of $100,000. This is significantly better than the averages for architects and engineers, as the Department of Labor sees it. Roughly 11 percent of corrosion engineers make more than $150K; 4 percent make more than $200K. Salaries are going down in Europe but are on the rise in the United States. Those who make the most work for tiny companies or huge ones, or live in Alaska, where oil flows like the Yukon. A quarter of American corrosion engineers live in Texas, though corrosion engineers reside in all fifty states and DC. Just as many hail from the rest of the world, in 110 different countries. There's one corrosion engineer in Botswana, one in C.te d'Ivoire, one in Equatorial Guinea, one in Zambia, one in Uzbekistan, one in Macau, and one in Tahiti. They gather locally in 120 "sections"; as expected, the Houston section is the largest. Notwithstanding the Texas oil and gas clique, corrosion engineers are dispersed widely among us.
Wherever they are, they tend to wish their work—and trade—was more widely appreciated. In that same NACE survey, corrosion engineers submitted these comments:
"There seems to be a perception that my job is just to make other people's jobs more difficult."
"Generally, the uninformed hold positions of power and routinely make bad decisions."
"It just seems in our industry we are always reacting to unprotected situations instead of being out front managing the systems at a protected level." "In a lot of circles, we are a nuisance rather than an integral part of the process." "People often cut the budget and then wonder why they have an issue five years later."
Kevin Garrity, NACE International's president from 2012 to 2013, told me he knows three people who left their jobs because their bosses ignored their work. Ray Taylor, the head of the National Corrosion Center who said corrosion was "sort of the wart on the ass of the pig," elaborated. "This is not a sexy thing to get involved with. They put it off. They say, 'We'll just wait a little bit.' It just goes on and on and on. It's been surpassed in the science arena by other areas, but we've forgotten—we haven't even finished the basics yet. So many things have been put off to the side, and we haven't gotten to them. Okay, we've got all these people who do accounting and so on, but let's do a life-cycle analysis. If we just let this go, and break, and repair it then, is that cheaper than if you did a little corrosion control? People haven't done a good job with that."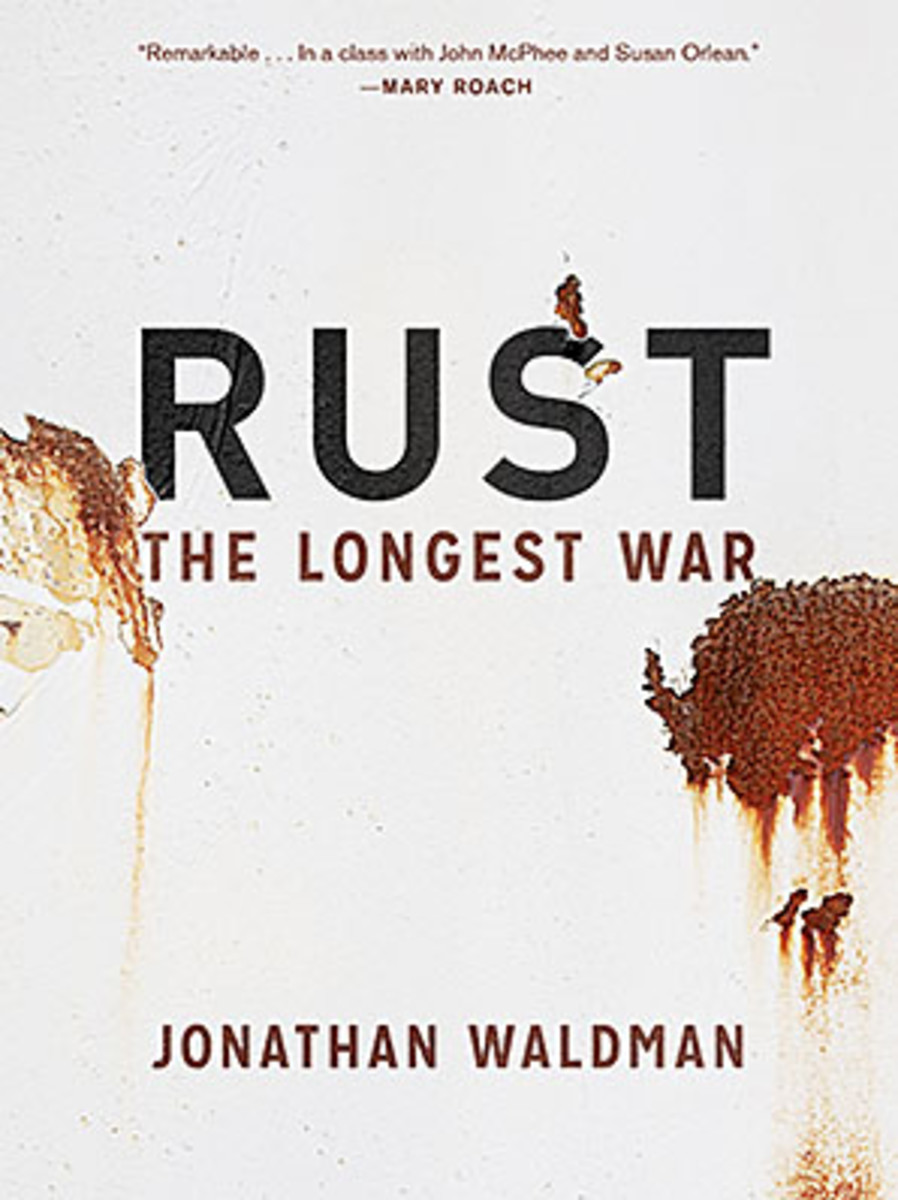 For access to exclusive gear videos, celebrity interviews, and more, subscribe on YouTube!