The Louisville-Lexington rivalry is fierce, both on the basketball court and off. Just 70 miles apart, Kentucky's two largest cities differ as much as the landscapes that define them. Lexington, the smaller and slower-paced of the two, sits among the gently sloping hills of horse country, while Louisville—bigger, grittier, and altogether more urban—is perched on the banks of the powerful Ohio River. The great unifier is bourbon. Both cities boast vibrant dining scenes, buoyed by local booze. Taken together, the cities showcase the best of the Bluegrass State. Here's how to pull off a top-shelf Kentucky weekend.
Day 1: A Day at the Races
Some of the nation's most idyllic countryside surrounds downtown Lexington, but the city itself is a gem. For easy walking access to top in-town attractions, including the historic Gratz Park neighborhood, start your weekend at 21c Lexington. Opened in 2016, inside a stately former bank, the 88-room boutique hotel doubles as an art museum.
Though the Kentucky Derby is held in Louisville, Lexington is arguably the bigger horse town, in no small part thanks to Keeneland Race Course, just a short drive from downtown. Encircled by world-class horse farms, the storied 84-year-old track begins its 16-day Spring Race Meet on April 2, affording a preview of the year's top Derby contenders. Grandstand seating goes for just $10 a person. If the horses aren't running, the Keeneland grounds still warrant a visit. Over breakfast at the Track Kitchen (open daily), you can eavesdrop on jockeys and owners while scarfing down biscuits and gravy.
After Keeneland, swing by Wallace Station Deli and Bakery, in Versailles. It's run by chef Ouita Michel, the queen of central Kentucky cuisine and an early champion of the local slow-food movement. An Inside Out Hot Brown is a must; the sandwich is stacked high with turkey and bacon, smothered in Mornay, and broiled until the sauce bubbles and browns.
Once back in Lexington, if you've somehow mustered an appetite for dinner, hit the Summit at Fritz Farm's new food hall The Barn. The lineup of all-local restaurants includes chef Dan Wu's noodle shop, Atomic Ramen, and the regionally beloved ice-creamery, Crank + Boom (go for the coconut).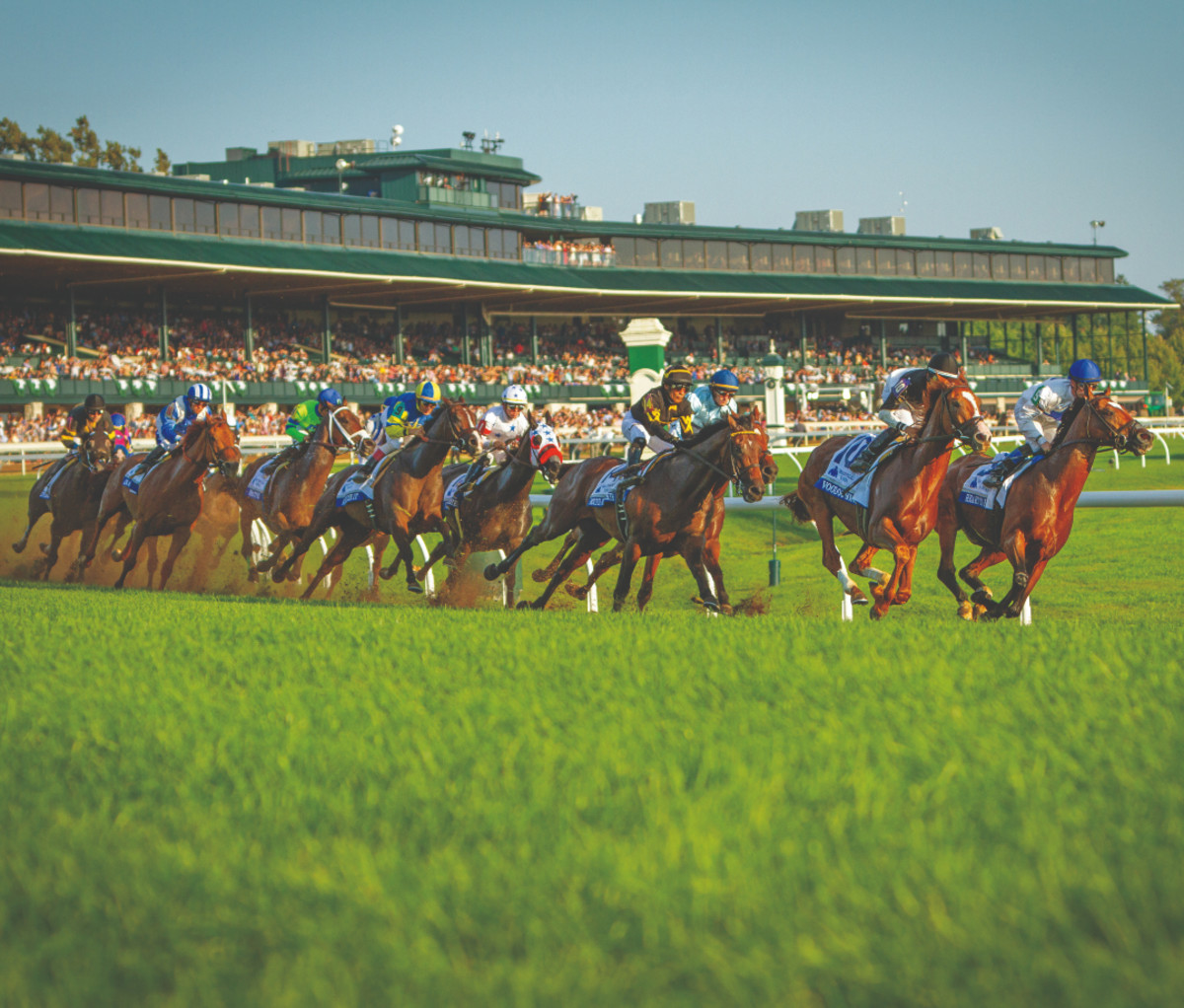 Day 2: Bourbon Run
You'll need a solid base for a day of whiskey tasting, so before leaving Lexington and driving toward Louisville, grab breakfast at DV8 Kitchen. Locals line up early for the cinnamon rolls made of croissant dough.
There are 37 distilleries along Kentucky's Bourbon Trail, and though each deserves a stop, time won't allow it on one trip. Woodford Reserve and Castle & Key are good starting places, since they represent two sides of the bourbon-making business—big brand and craft, respectively—and deliver first-class tasting experiences.
Be sure to take U.S. 60 out of Louisville. The 30-minute drive to Woodford is a blur of paddocks, pastures, and white-plank fencing. Though Woodford is relatively young (est. 1996), its distillery site is among the state's oldest, dating to 1812. The Scottish-style limestone rickhouses and 100-year-old cypress wood fermenters testify to the site's age.
Three miles up the road is the equally striking Castle & Key. The distillery is housed in a limestone castle built in 1887 by E.H. Taylor, the godfather of Kentucky bourbon. For four decades, the 113-acre site sat abandoned, but it reopened in 2018 following massive renovations, including a complete overhaul of its gardens by famed landscape designer Jon Carloftis.
Once in Louisville, check in at Hotel Distil. It's one of the newest boutique lodgings on Whiskey Row, which was home to the bourbon industry in the 1800s.
Louisville's food scene is on the rise, but when it comes to dinner, a steak and Manhattan at Jack Fry's is still hard to top. Established in 1933, the white-tableclothed restaurant is a local institution, complete with a resident piano man, a perfect wind down after a day of driving.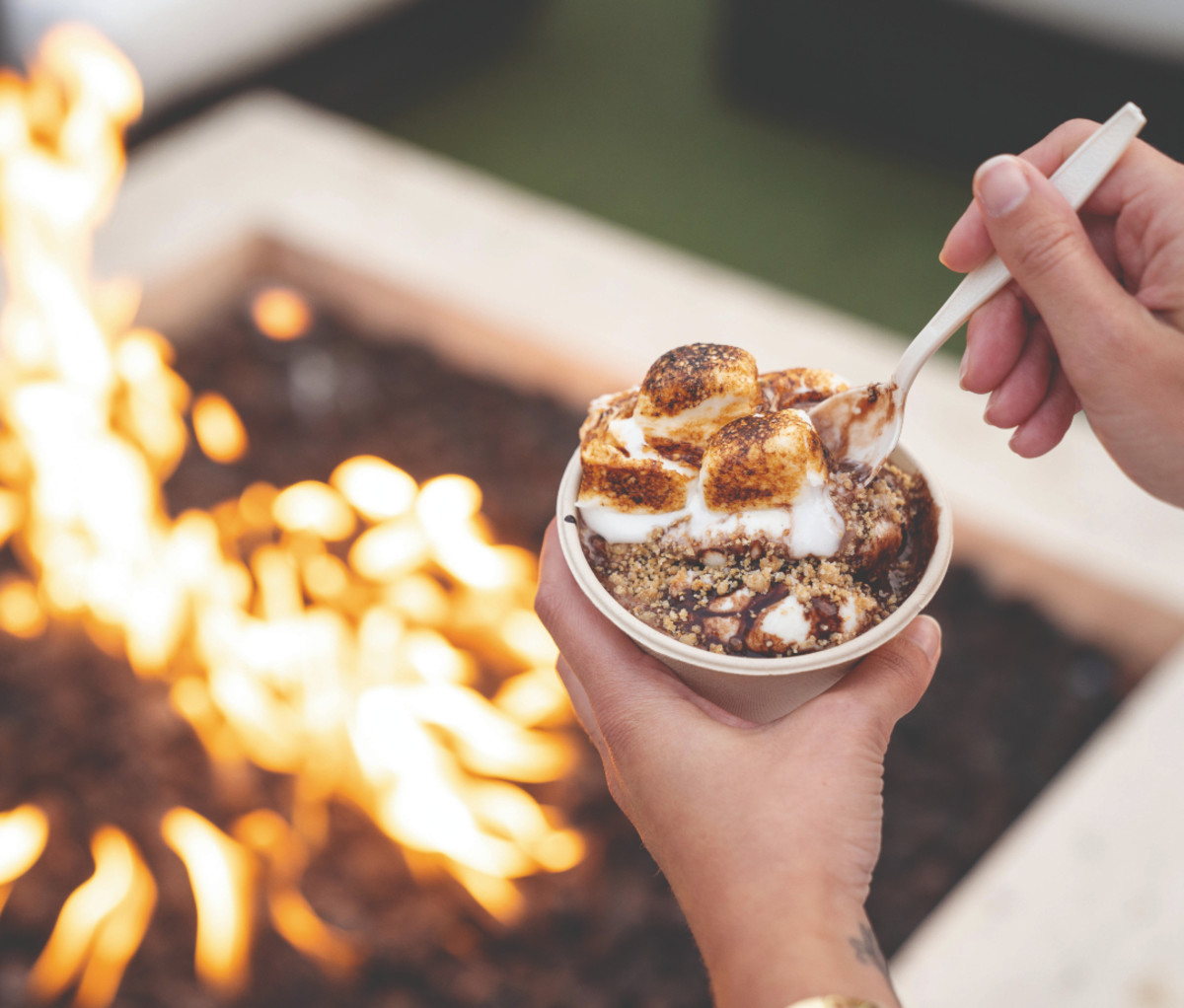 Day 3: Parks + Pappy
In the late 1800s, Louisville was largely industrial. Fortunately, city officials had the good sense to hire the firm of landscape architect Frederick Law Olmsted, of Central Park fame, to design a network of 18 parks around the city. Nowadays, it's still hard to top a morning walk or run through Olmsted's 400-acre Cherokee Park, where hiking paths abound, including the paved 2.3-mile Scenic Loop. If you prefer two wheels, Parkside Bikes rents mountain bikes for those who want to explore the 13 miles of flowing singletrack between Cherokee Park and the adjacent Seneca Park.
After a morning in nature, hit Louisville's East Market Street. A decade ago, the storefronts there were mostly empty. Today, the downtown-adjacent neighborhood (now called NuLu) is filled with new restaurants, shops, and art galleries. At Please & Thank You, spring for the chive-flecked biscuit sandwiches. For shopping, nearby Pappy & Company sells assorted Pappy Van Winkle–brand goods, along with apparel, barware, cigars, cocktail books, and specialty foods.
A perk of visiting Kentucky in April is that the evenings will already be warm. The patio at Garage Bar, a pizza place inside an old body shop, is strung with cafe lights and outfitted with ping-pong tables, the ideal place to take in a southern spring night.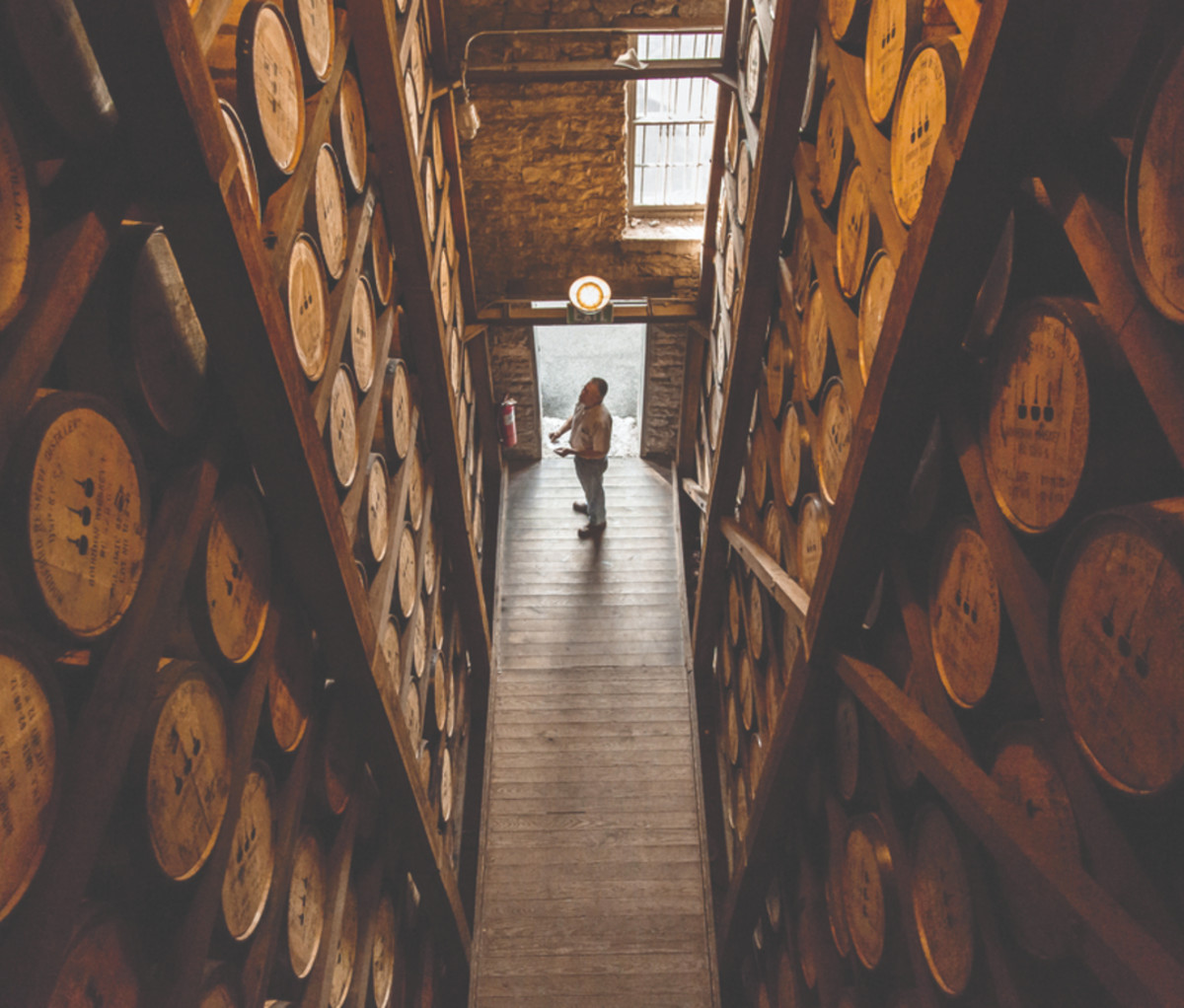 Day 4: Paddling the Fork
Nearly 130 years after commissioning Olmsted, Louisville still puts a premium on green spaces. The city is currently home to one of the nation's largest metropolitan parks projects, the Parklands of Floyds Fork, a four-park, 4,000-acre system that runs along the Floyds Fork creek. Blue Moon Canoe and Kayak of Kentucky will make a half-day paddle on the waterway a breeze, with rentals and round-trip shuttle service.
After lunch, squeeze in one final bourbon tour at the historic Stitzel-Weller Distillery, then end your trip on a decadent high—with the six-course tasting menu at 610 Magnolia. Like a trip through the Bluegrass State, 610, led by the recently appointed executive chef Jeff Potter, educates, satisfies, and surprises.
For access to exclusive gear videos, celebrity interviews, and more, subscribe on YouTube!