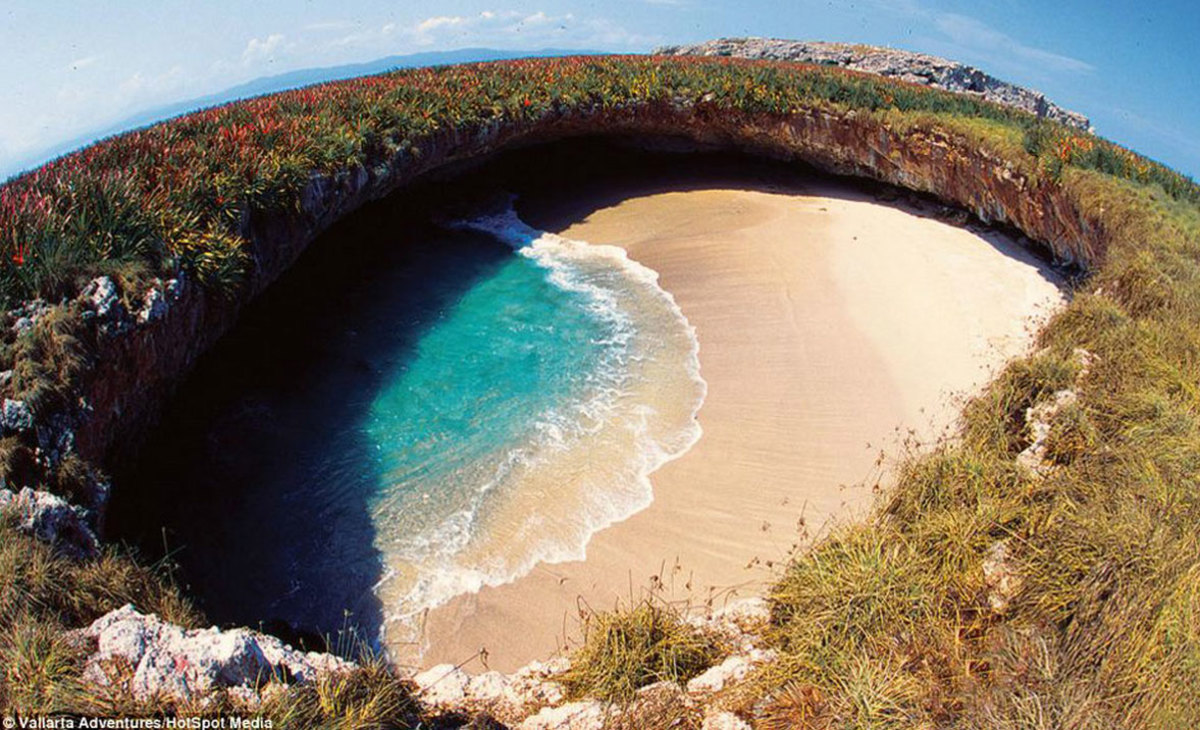 Some beautiful places are formed by nature. Others? Military testing—at least, that's the case with Marieta Islands' "Hidden Beach," a stretch of pristine white sand cut off from the world by a collapsed stone roof that was most likely the result of target practice during the early 1900s. Spend an afternoon in the beautiful, sunny landscape surrounded by marine life. The only way to reach it? You have to swim there.
Learn: the history of Playa De Amor, or the "Beach of Love," a beach tucked away within a cluster of uninhabited islands a few miles off of Riviera Nayarit in Mexico. In the early 1900s the military used the sight for weapons testing until scientist Jacques Cousteau advocated for its protection—now, fishing, hunting, or even stepping foot in the area is prohibited by the government.
Get there: by chartering a boat or finding a tour, like Vallarta Adventures, out to Marieta Islands National Park, a 45-minute ride from Nayarit. You'll need to take a boat that has a special permit, and plan on arriving at low tide. Your guide will point you in the right direction from here, helping you locate a small space between the rocks on the main island. This is your 40-foot tunnel swim, but don't hold your breath: There will always be five to six feet of space over your head for the duration of the paddle.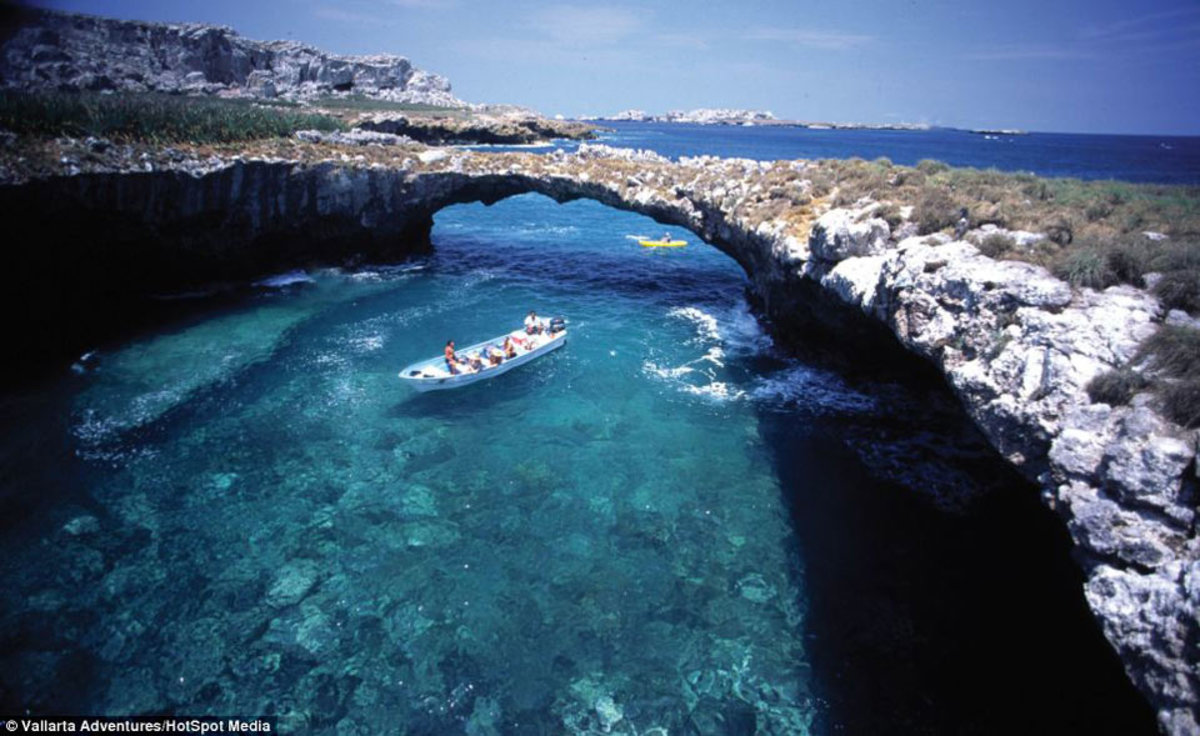 Kick back: and relax on the short stretch of beach half covered by a wall of rocks. This is one of the most bio-diverse places in Mexico, were you might spot sea turtles, stingrays, dolphins, humpback whales, and hundreds of birds. Slip back through the tunnel for a light lunch on your boat before continuing a tour around the rest of the islands.
Top off the day: with a surf session at The Cove, El Faro, El Anclote, or La Lancha, all popular spots to paddle out in Riviera Nayarit. After you dry off, take a drive to San Sebastian to experience the charm of colonial-style Mexico, complete with a tasty dinner of flat tacos from the local street vendors.
Before you go: Take a hike up to the Cerro de la Bufa for a sweeping view down to the Pacific and watch the Voladores de Papantla (Papantla Flyers) death-defying ritual back in Puerto Vallarta.
More from GrindTV
Swim with whale sharks in Bay of La Paz
Hike Observation Point for classic Zion view
Camp at Elk Neck State Park for easy kayak adventure
For access to exclusive gear videos, celebrity interviews, and more, subscribe on YouTube!