Usually, the Hawaiian Islands conjure images of gigantic surf, golden beaches and palm trees swaying in the gentle trade winds.
But authentic, world-class hiking treks that rival Nepal's Annapurna circuit or Patagonia's "W" trail in terms of beauty and variety? Not as much.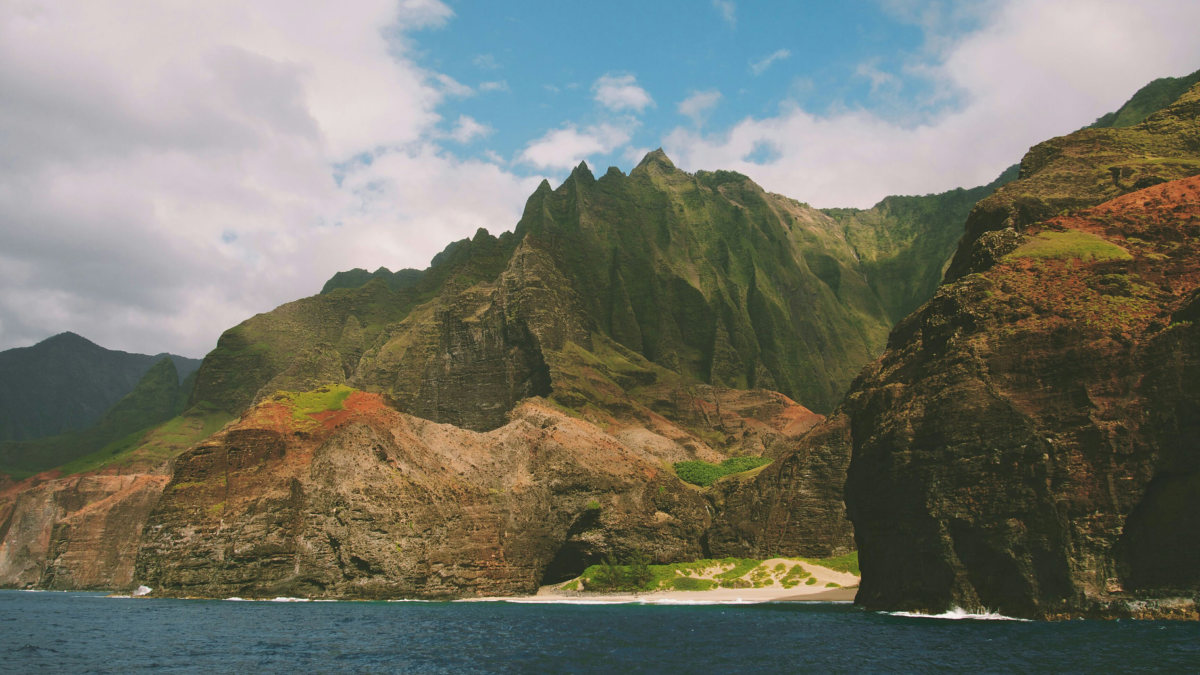 However, the Hawaiian Islands (all eight of them, although you can visit only six) do have multi-day treks of all skill levels for any earth-walker. The following hikes are our five favorites that really anyone who doesn't have compromised lungs can knock out.
And yes, inter-island flights are inexpensive, so no excuses on getting out of Waikiki.
Kalalau Trail, Kauai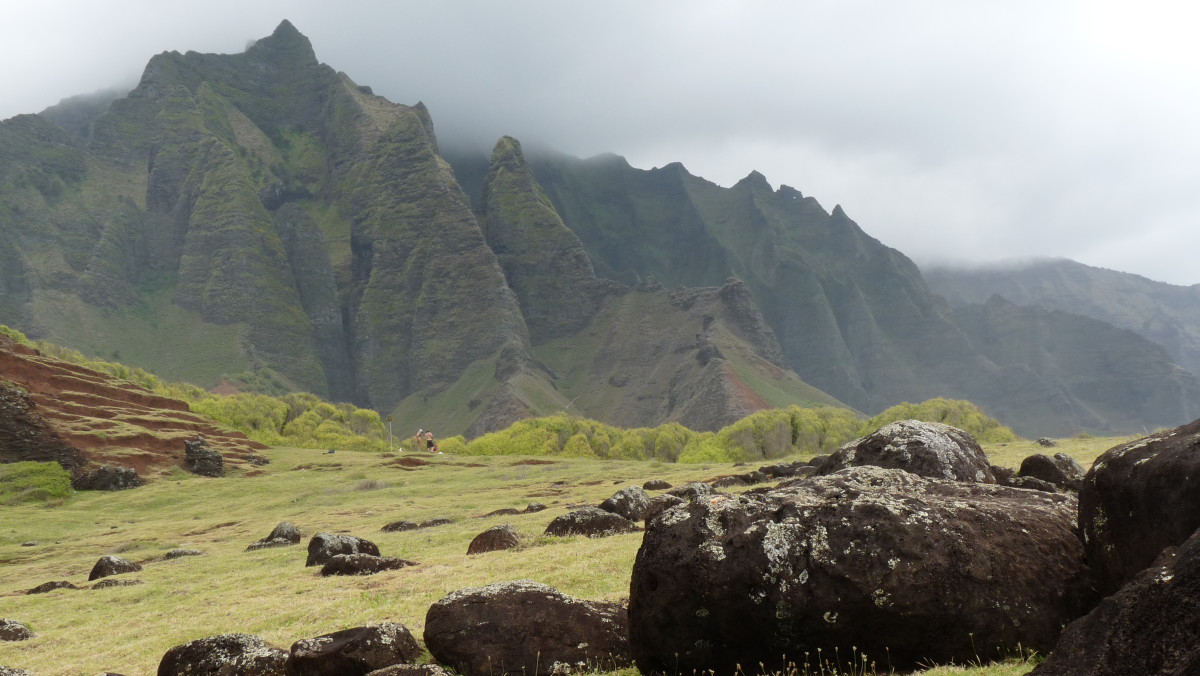 Where:
The remote, idyllic, roadless, electricity-less northern coast of Kauai known as Na Pali coast
Length: 22 miles round-trip
Bring: Hiking boots or shoes you can walk in, a bathing suit for swimming, bug repellent, food/water/camping gear (to stay the night). Permit required.
The payoff:: Besides one hell of an 11-mile hike to the lost world of Kalalau, there are a couple of hidden beaches around the corner to swim to (summer months only and at low tide) that are probably the most gorgeous stretches of sand you've ever seen.
Muliwai Trail, Hawaii (Big Island)
Where: The primordially stunning Kohala Coast, beginning at Waipio Valley on the northeastern shore of the Big Island
Length: 16 miles round-trip
RELATED: Leave the beach behind for this special Hawaiian spot
Bring: Hiking boots or shoes you can walk in, a bathing suit for swimming, bug repellent, food/water/camping gear (to stay the night … or two)
The payoff: After a pretty arduous day of hiking, the campground across the stream at the base of Waimanu Valley is heavenly. Hike farther into the valley and you'll find dozens of waterfalls — even an epic one in particular to cleanse your tired soul in.
Haleakala Crater, Maui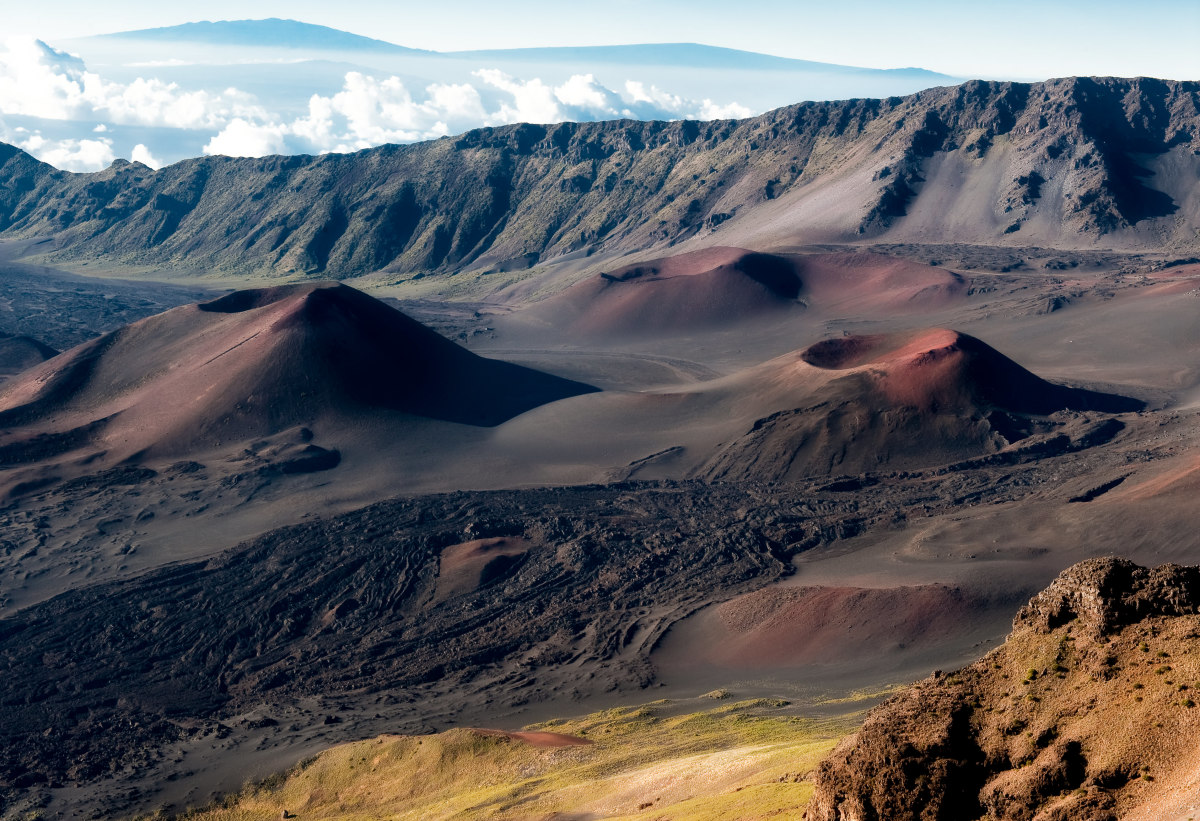 Where:
The otherworldly and volcanic landscape of the Haleakala National Park on Maui's inland eastside
Length: 11 miles round-trip
Bring: Hiking shoes, a cold-weather jacket for the early morning high elevation, water, sunglasses, light pants if leaving in the morning
The payoff: Strolling through the mystical Haleakala ("House of the Sun") crater and glimpsing the flightless nene geese and silversword plants along the way. Also, the most amazing sunrise you'll ever glimpse on Planet Earth (if you're keen to wake up at 3 a.m.).
Mount Olomana, Oahu
Where: Near Kailua on the lush eastside of Oahu
Length: 3 miles round-trip; 4.5 miles if you hike farther to the two other peaks
RELATED: Layover in Honolulu: How to maximize a short visit
Bring: A bottle of water, some tennis shoes with traction and a camera for the view(s)
The payoff: Not one, but three epic views from the trilogy of peaks at Mount Olomana that each give you 360 degree views of Oahu
Halawa Valley, Molokai
Where: The emerald far northeastern corner of sleepy Molokai island
Length: 3.5 miles round-trip; farther for treks past the waterfall
RELATED: It's the time of year to go chasing waterfalls
Bring: Some old tennis shoes, a bathing suit, bug spray and water
The payoff: A stunning, easy (but often muddy) walk through Molokai's rainforest with the magnificent Mooula Falls at the end to jump into
For access to exclusive gear videos, celebrity interviews, and more, subscribe on YouTube!