Barbados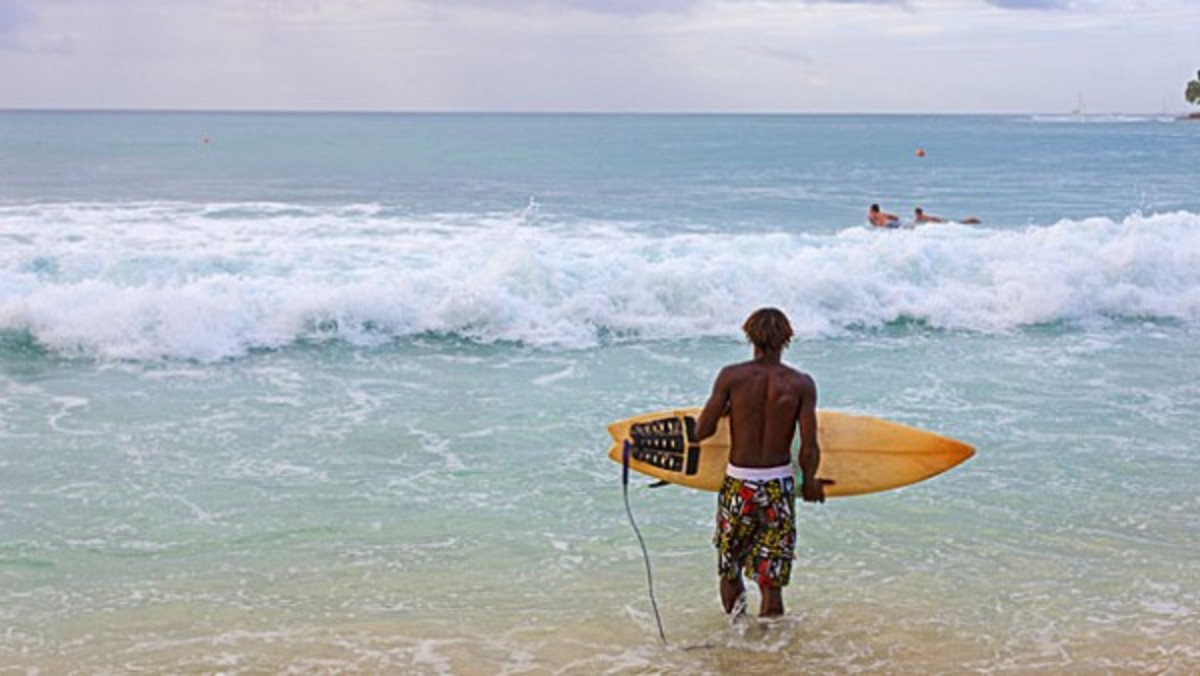 Odds of A Direct Hit: Once every 20 years
Go Now: Most fall storms bypass this 166-square-mile island, as it's the easternmost one in the Caribbean. But the weather disturbances produce head-high swells that hit the island's rugged Atlantic shore. "The east coast is more natural and less crowded than the west," says Sea-U Guest House owner Uschi Wetzels. "This is where the locals go to vacation."
Stay: Sea-U Guest House is situated on windswept cliffs adjacent to Bathsheba Beach, an empty stretch of sand, save for a bar and, naturally, a church. Then round out the trip with a laid-back day on the northwest shore — away from the overcrowded "Platinum Coast" ­— at the Little Good Harbour, a low-key boutique hotel with quiet beaches readymade for standup paddle boarding or sipping cocktails.
Do: Surf waves like the Soup Bowl, a world-class right-hander, just offshore from Bathsheba. Or get your rum fix by touring the 350-year-old St. Nicholas Abbey.
Grenada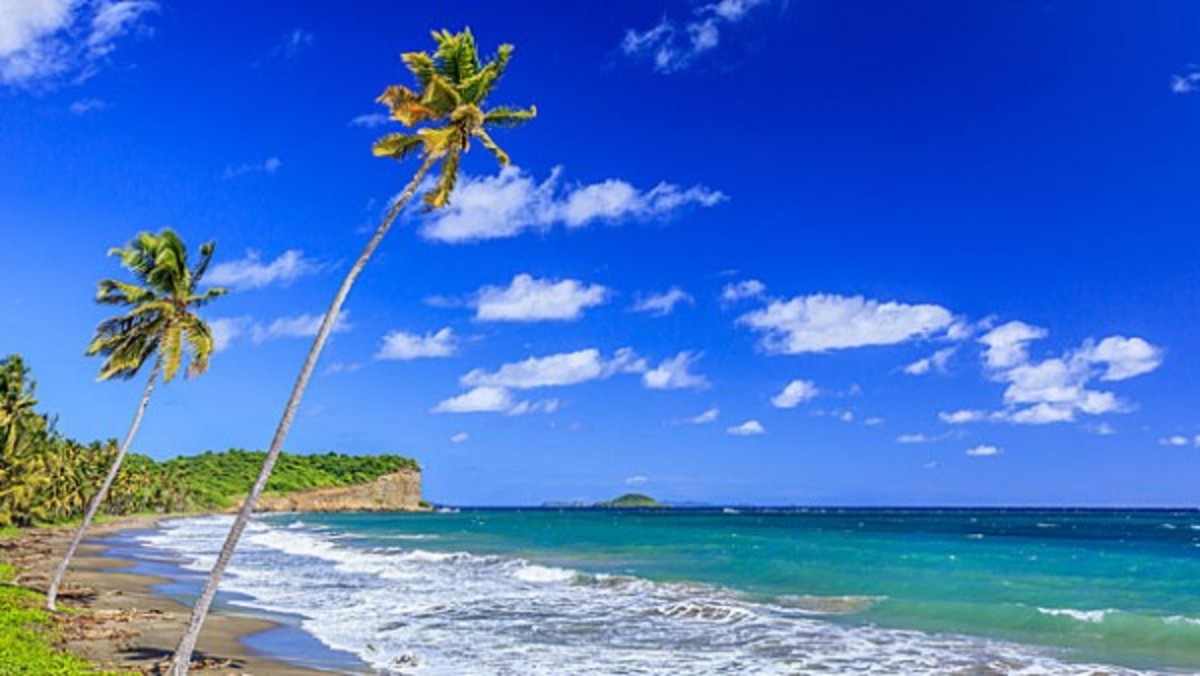 Odds of A Direct Hit: Once every 28 years
Go Now: It's off the beaten path, meaning laid-back locals and deserted beaches, especially come fall. And its Mediterranean-style villas are perfect for unwinding.
Stay: Mount Cinnamon, a boutique hotel on the island's southern flank, offers a seven-day package (for the price of five) that includes deep-sea fishing, diving, and daily yoga sessions.
Do: Grenada is one of the Caribbean's top dive destinations, and you won't want to miss the Bianca C, a luxury liner that sank in 1961, or Molinere Bay's underwater sculpture park.
St. Lucia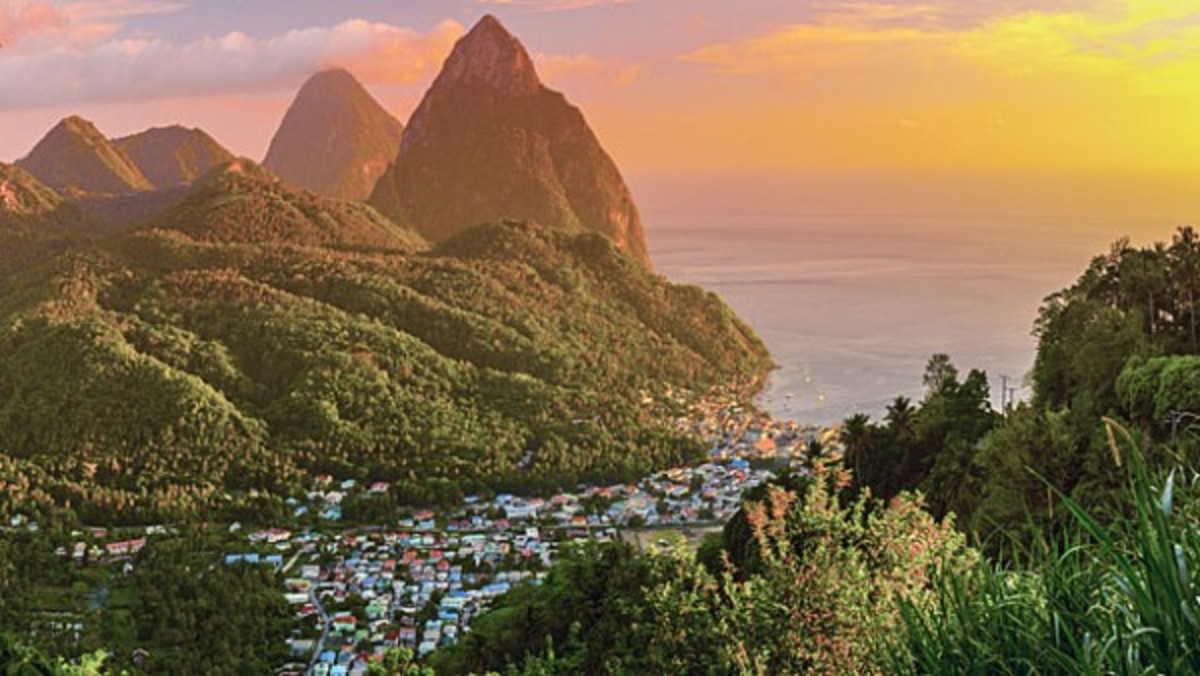 Odds of a Direct Hit: Once every 12 years
Go Now: With 2,000-foot peaks, lush rain forest, and dozens of waterfalls, St. Lucia is a hiker's island paradise. In October, the island has a raucous Creole celebration.
Stay: Stonefield Estate Resort, a onetime cacao plantation turned into a 26-acre luxe resort, offers a 30-percent discount in September and October.
Do: Climb 2,619-foot Gros Piton. From its peak, you can see the entire island of St. Lucia, as well as Martinique, 46 miles to the north. Consistent trade winds also make the island perfect for trying out kiteboarding.
For access to exclusive gear videos, celebrity interviews, and more, subscribe on YouTube!