International travel can be intimidating when it's just a group of adults. Sprinkle in a couple-three kids and the thought gets downright daunting.
That doesn't mean you should put your bucket list on hold for the next 18 years. In fact, the ideal time for parents to get overseas might just be when the kids are young.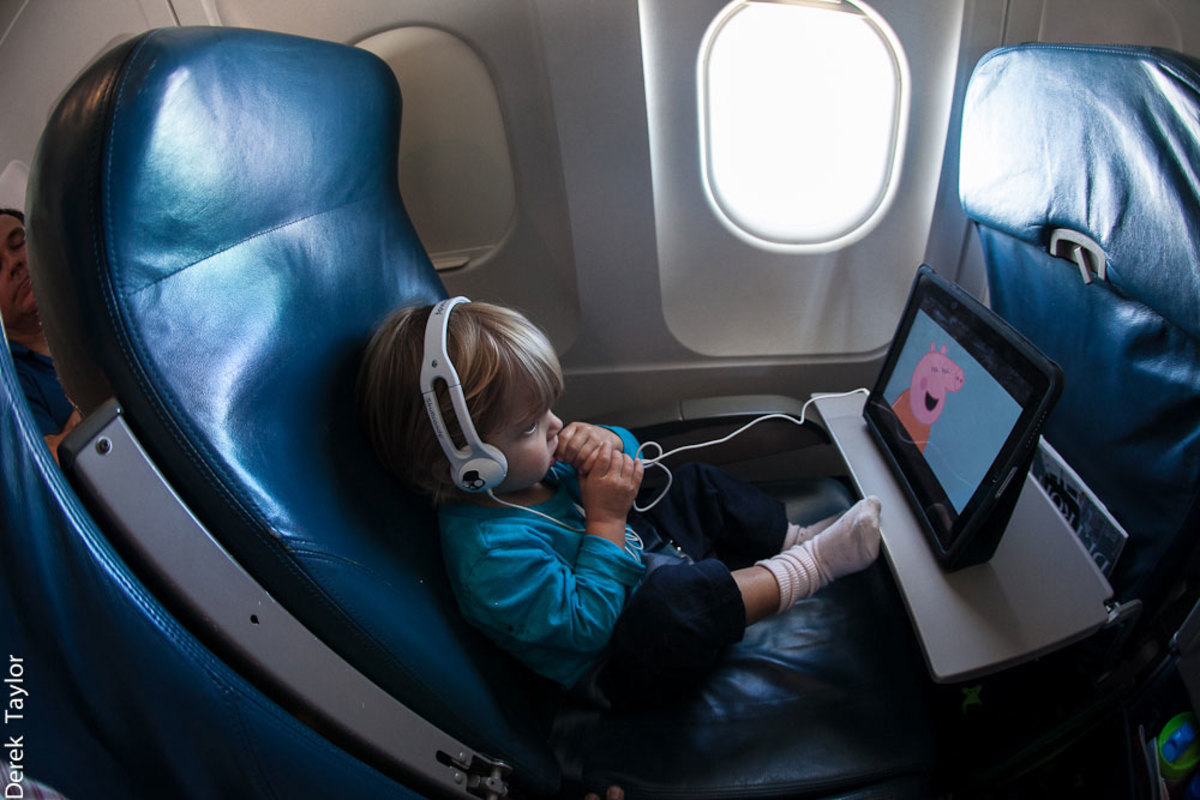 "It's easy for kids to get out of school in elementary school. If they miss a chapter, no teachers really care," says Kass Bergstrom, a Hood River, Oregon, mother of two boys (now teens) who has taken her kids to Africa, Mexico, Central America and all over northern Europe, starting when they were 9 months old.
"They aren't tied to their buddies and tied to their sports and tied to school. Going when they are young is the time to do it. And they remember way more than you think they will. They have vivid stories of traveling when they were under 5, both of them," she says.
RELATED: Why you need to keep charging after having kids
For some people, international travel is unavoidable, whether it's for work, competition or just stamped into their DNA. We linked up with a couple of seasoned mom travelers to get some advice (much of which they learned the hard way) on a successful international voyage with the brood in tow.
The two main takeaways: Be organized and set realistic expectations. Here are some specifics.
Plan ahead on paperwork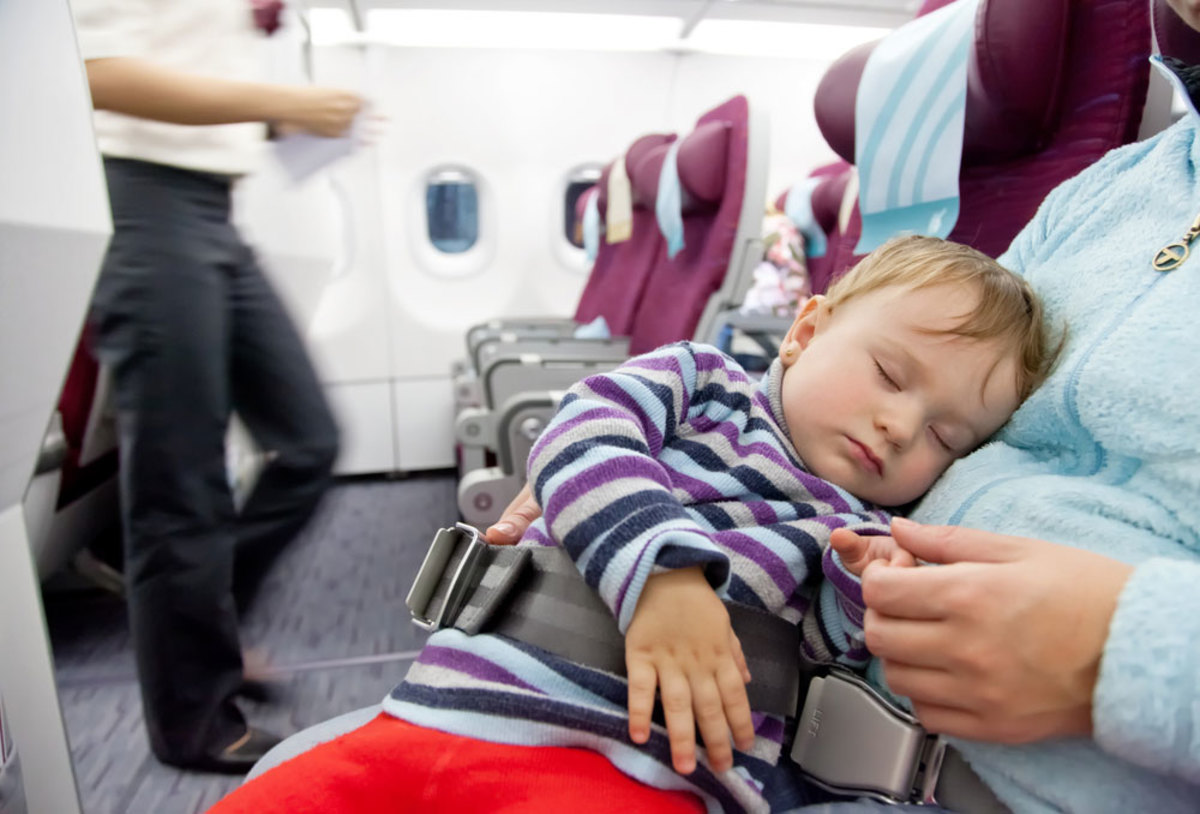 In this day and age, being organized also means being up on which documents you'll need, especially if you plan to travel without your spouse for any leg of the trip.
"The biggest thing for us in the past few years is notarized letters," says Jesse Davenport, a mother of three boys from Aspen, Colorado, who travels to Chile every year with her kids. She's also taken them to Panama and Mexico.
Davenport says she learned the hard way, when she was detained in Santiago while her husband was still in Portillo.
"They wouldn't let me leave the country because they thought I was kidnapping the kids," she says. "[My husband] Chris had to come down from the mountains and meet us."
Now the couple carries notarized letters as well as copies of each other's passports. She recommends checking the State Department website, as well as the sites for each country you plan to visit.
Be realistic, but confident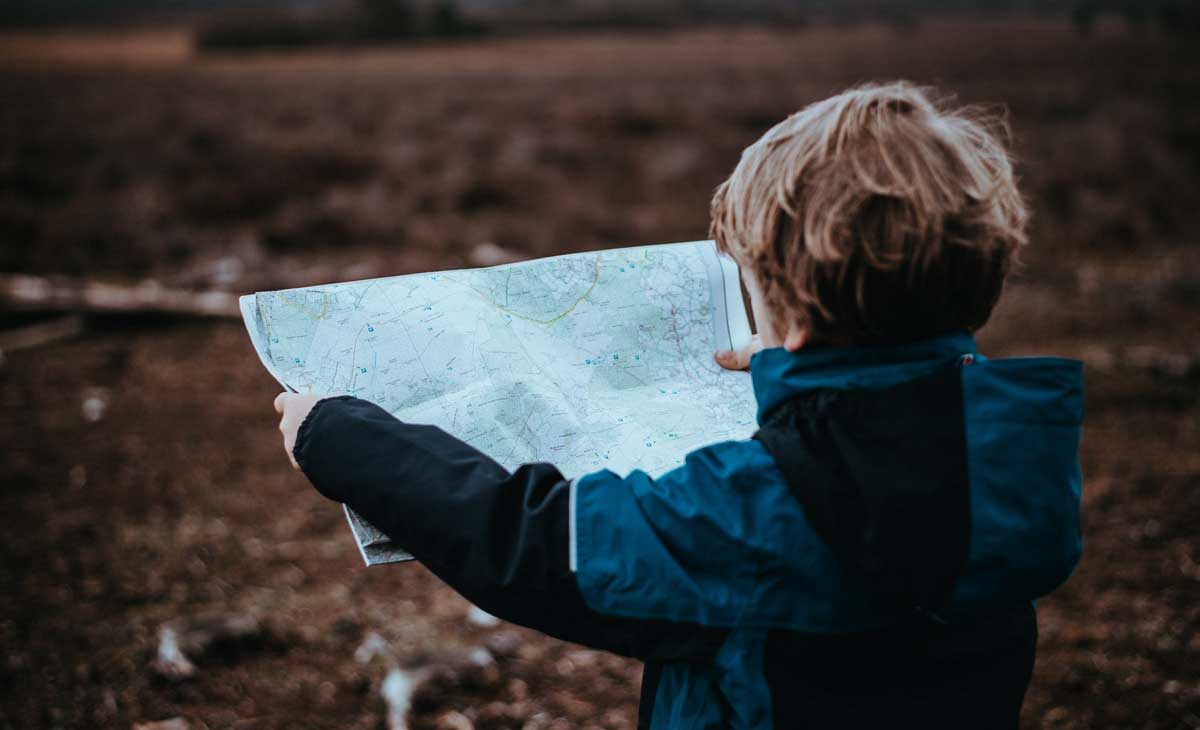 Don't assume your kids are going to sit still for a 12-hour plane flight, and don't book an itinerary based on what you could pull off as a couple.
"They're not going to sit still the whole time. Don't go in with that assumption," says Bergrstrom. "Once you're there, don't plan on doing 10 different things. Just kind of focus on a couple of things."
Once the bar is set, Bergstrom says, it helps to be confident. Don't board the plane with a sense of dread.
RELATED: How to earn an authentic #dadbod
"I think when people walk on the plane, and they think, 'Oh my God, they're going to hate 'em,' then there's all this tension," she says. "They're going to act like a typical 2-year-old. I don't think people expect kids to sit and be little angels on the plane — or they shouldn't, anyway."
When it finally does hit the fan, it helps to put on a strong front. "When things were really hard, our kind of motto was 'Make them think it's easy,'" says Bergstrom.
"It was our way of saying, 'You know this sucks, I know this sucks, but don't make it look like it sucks. Let's work together to make this look easy, even though it's not.'"
This keeps your kids calm, those around you calm and brightens your own attitude too.
Keep them occupied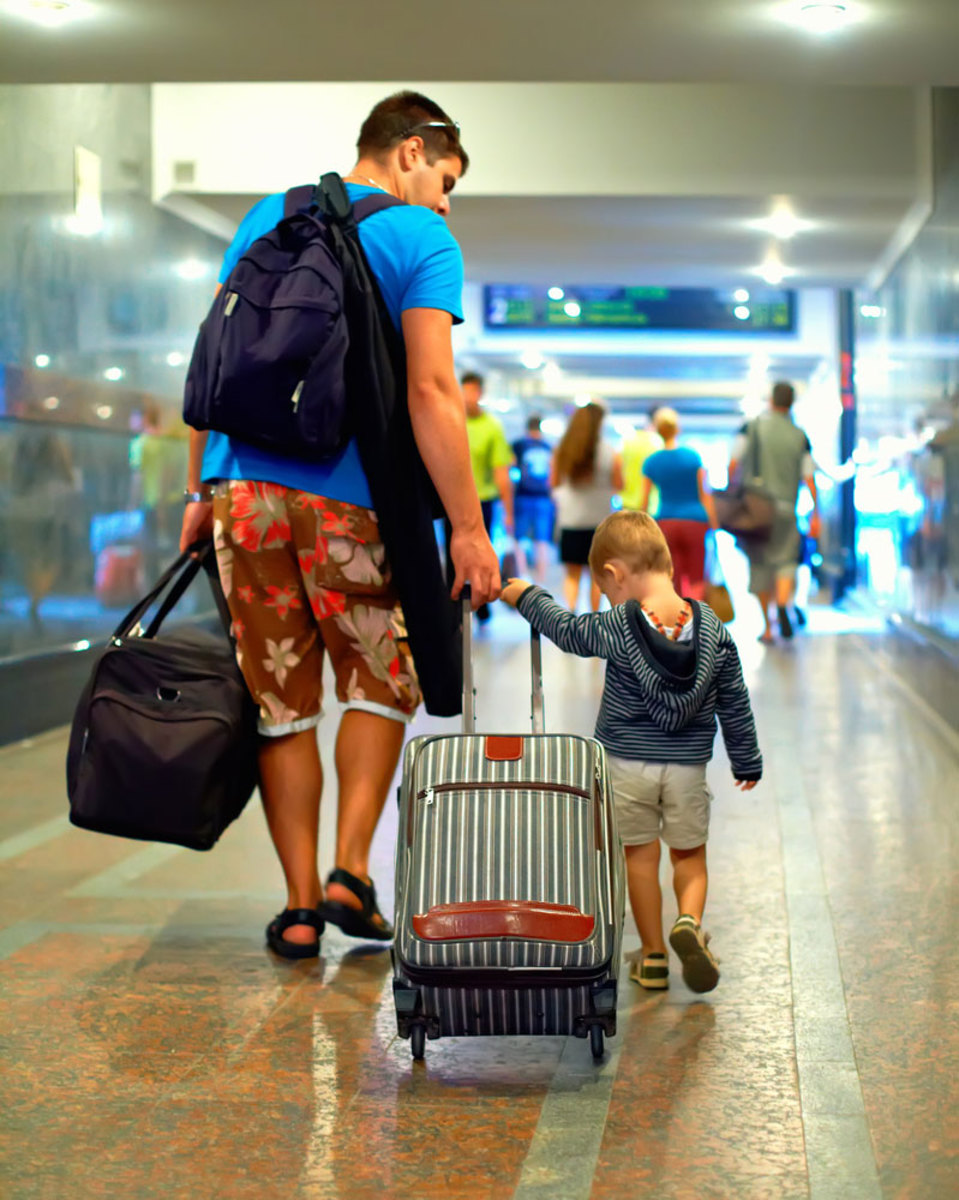 Realizing your kids aren't going to sit still isn't the same as letting them run wild. It's important to bring things for any long plane, train or car ride to keep them entertained.
"We had a DVD player for long travel," says Davenport. "And I had Legos. I would buy a brand-new Lego. If we had a layover, I would pull it out and we would build the Lego."
RELATED: A guide to getting your kids into skateboarding
Bergstrom went for a lower-tech approach. "I would bring little things, as little as I could find, and I would zip them into a bunch of little pouches," says Bergstrom. "They would kind of focus on something small, and I think that helped them be occupied in a confined space."
Bergstrom also says giving them their own backpacks and letting them be a little responsible for carrying their own entertainment helped. If you are using tech, make sure it's charged, but also be prepared for when the charge dies. A backup power source can be a savior.
Pack light, pack smart
"I think packing light is huge," says Bergstrom. "The cheap little strollers worked great when our kids were little, and now they have these huge contraptions that just seem dreadful to move around."
A few things you should have with you:
Snacks: "Lots of snacks," says Davenport. "Just basic snacks that they're going to eat."
An extra shirt for yourself: "You have to expect you are going to get hurled on," says Bergstrom.
An extra stuffed animal: "The boys would lose them, and I'd have another one, and they'd be like, 'Yes! Sweet!'" says Bergstrom. "I didn't know how important that was, but it came in so handy a couple of times."
The right clothes: Not a lot of clothes, but the right stuff. "Instead of buying a cheap rain jacket, buy a rain jacket that is actually going to keep them dry," says Bergstrom. "They can wear the same pants for 10 days in a row."
Trust that other countries have medicine too
Unless you are going to be totally off the grid, neither Bergstrom nor Davenport recommends packing a lot of medical supplies. "The only thing I bring is Tums or Pepto-Bismol," says Davenport. "I'll have Advil for myself, and that's it.
"I feel like what most parents would do is pack a whole medicine kit, but my one big thing is Tums or Pepto if their stomachs are acting up."
RELATED: A handy guide to taking your kids camping for the first time
"When they get sick when you're in a different country, it's amazing what they have," says Bergstrom. "In Sweden, for instance, they have this 24-hour nurse hotline that you can call. It's like walking into a doctor's office. They ask all the same questions, and the answers were immediate and amazingly helpful."
If you have a toddler or a baby, it's also a good idea to take some infant acetaminophen in case they get a fever.
Don't be afraid to invite your friends
"We often traveled with an uncle or a single buddy or another couple that didn't have kids," says Bergstrom. "We didn't really plan it; we would just invite whoever, and they were just the ones who would come.
"I am more patient with my kids if I have someone else there. It makes you closer with the buddy that you bring, because any time you travel, I think you get a little closer. And it's just another adult to bat ideas off of."
For access to exclusive gear videos, celebrity interviews, and more, subscribe on YouTube!