It took me a while to realize it was raining.
Out past the Cox Bay break, drops pinged on the gray glass of the water. I'd paddled out into the morning mist, and some time between then and now, the clouds had broken. Maybe it was the 5/4 wetsuit, or the hood, or the fact that there wasn't anyone else around to talk about it with.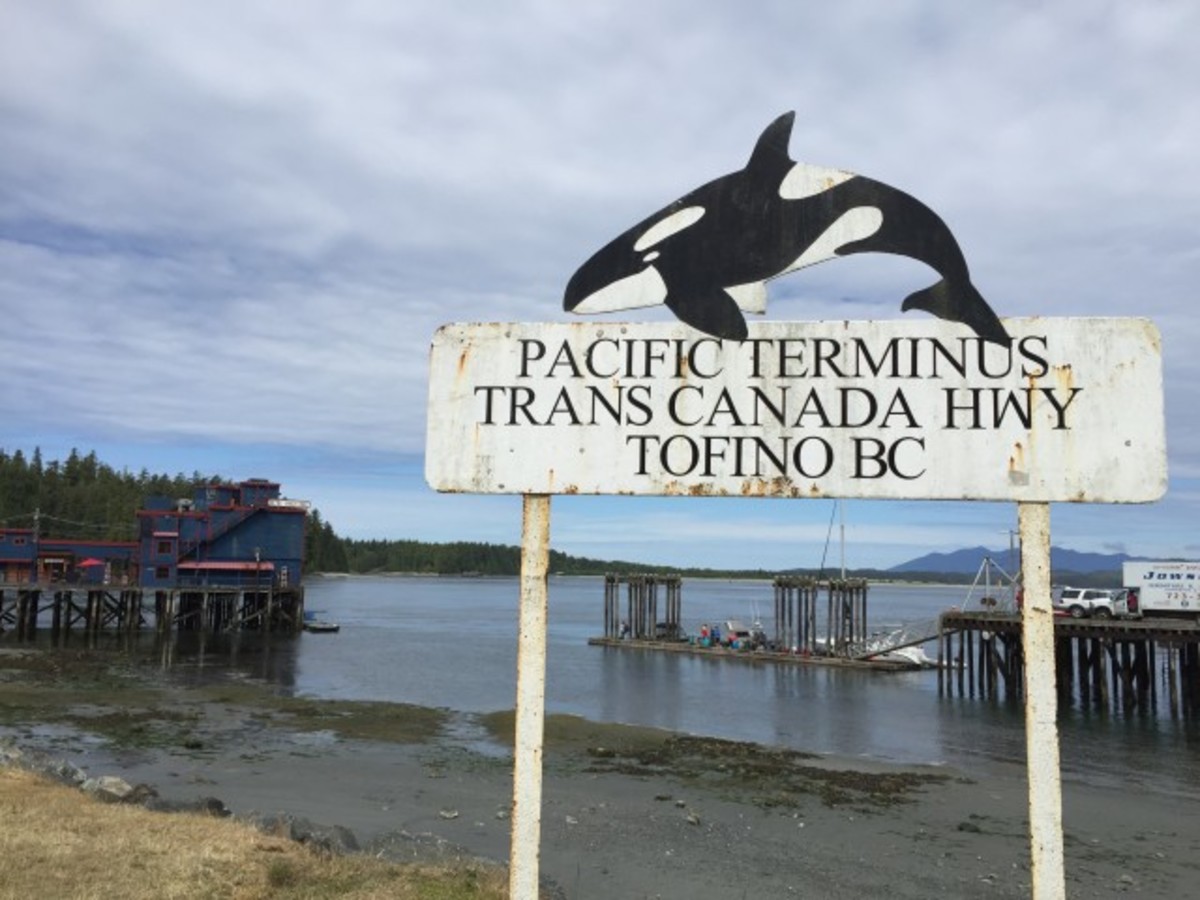 I wasn't alive on the California coast in the '70s, but in my mind it looks like Tofino, the tiny surf town on the coast of British Columbia, today. It's beautiful and wild. And there's hardly anyone in the water.
"We can get 15-foot swell in here in the winter, but there's absolutely no vibe," says Shane Richards, who manages some of the resorts along the coast.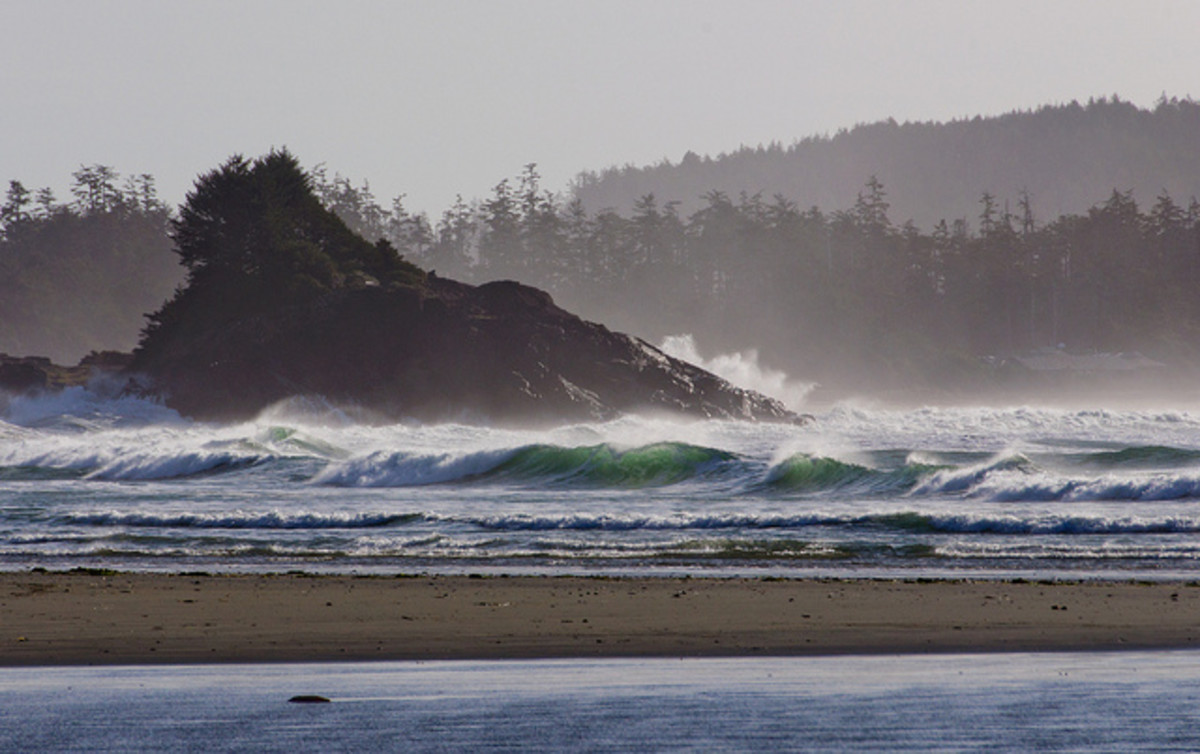 Cox Bay is the best-known beach on the skinny spit that makes up Tofino. They've hosted surf contests like the Rip Curl Pro there, but because the land horseshoes around, there are 20 miles of surfable beach. There's always somewhere that's breaking, no matter which way things are coming in.
If Cox is flat, you can go to Chesterman's or Long Beach. Sherrie Houghton says she can surf every day, even in the summer when it's smaller, by skipping around between the beaches. Houghton works at Surf Sister, a surf shop that's a big player in the Tofino scene. Richards says they've been responsible for bringing in many of the surfers who now frequent Tofino.
RELATED: The extraordinary life of Canada's first pro surfer
It's still mellow, but it's growing in popularity.
On the other side of the peninsula, in Clayoquot Sound, the water is quieter, but the scene is no less interesting. On a dock at the south side of town, Tsimka Martin, who comes from the local Tla-o-qui-aht First Nations, paddles a hand-carved 25-foot-long canoe. She runs a guiding company, T'ashii Paddle School, and she'll take you to Meares Island, a tribal park with huge old-growth cedars, where her ancestors lived.
The First Nations have reclaimed a lot of their land in the area, and people like Martin are slowly finding ways to bring travelers in while still using the land in historic ways. In a lot of senses, Tofino feels like a slice of the past: slower, cleaner, more respectful.
You can also paddleboard, fish for halibut and salmon or hike in the nearby Pacific Rim National Park Reserve. Tofino gets pegged as a surf town, but it's a lot more than that, which is why most people who live there have moved there. Houghton says she regularly sees bears and wolves on shore and dolphins and sea lions in the water.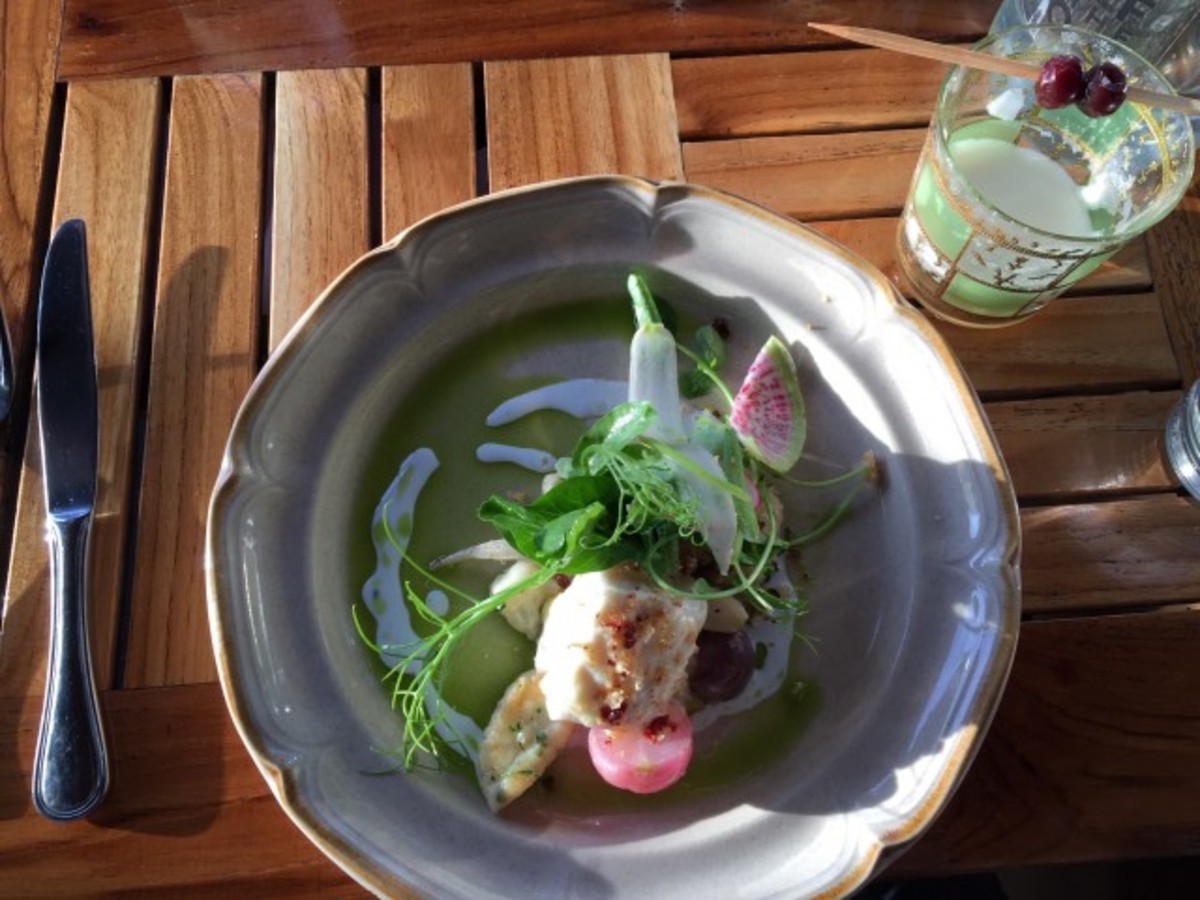 At some point you'll have to eat, and, unlike most tiny, end-of-the-road beach towns, food is one of the areas in which Tofino really shines.
RELATED: Traveling to Prince Rupert? These are the must-do's during your visit
A ton of foodies and chefs have moved to town because they like the lifestyle, and it shows in the offerings. If you want post-surf burritos filled with local fish, head to the Tacofino truck, parked discreetly behind the Learn to Surf surf shop. In the morning, if you want hippie whole-grain baked goods (did I mention Cali in the '70s?), check out the Common Loaf.
If you're feeling more like strong coffee and donuts made with local beer, try Rhino. If you'd like to sample that beer, head to Tofino Brewing Company, where you can drink kelp stout or the more poundable Tuff Session Ale.
In the morning, to break my food coma from Wolf in the Fog, I paddle out into the early mist. There's one other guy out at Cox, and the water is cool (because B.C.), but pleasant. It's been sunny since I got here, but this morning the clouds break, eagles circle the rocks at the edge of the beach and it feels like I'm in an ad for a Canadian beach town.
RELATED: 7 of the quirkiest places to stay in Canada
Where to stay: There's a range of options, from super-swank beachside B&Bs to dirtbag camping. If you want to stay right on Cox Bay, check out Pacific Sands.
How to get there: Tofino is not, um, close to anything. Which is nice in some ways. You can fly from Vancouver or take a ferry from Seattle or Vancouver and then drive.
For access to exclusive gear videos, celebrity interviews, and more, subscribe on YouTube!