Travel
Weekends Huntington Beach: Surf, Skate, Boat and Unwind in SoCal's Premier Coastal Destination
Years ago, when it was only my wife and I in the picture – and a wide open calendar with endless adventures to far-flung remote destinations floating around in our heads – choosing places to visit was as simple as closing our eyes and jabbing a finger onto a map. Our thirst for adventures off the beaten path was rich, and at the time, we had all the freedom in the world to do so.
Fast forward a few years, and we now have two little energetic kiddos in tow – so (needless to say) we now make our travel plans with several new considerations on the table.
Nowadays, with our small children nipping at our heels, things like a cave hike riddled with bats in Central America, or a desert camping trip miles away from anything familiar don't really have the same appeal as they once did. When traveling with the kids, we typically seek destinations that offer a healthy mix of comfort and convenience, along with easy-to-access adventures and hoards of options to keep the attention spans of our little ones satiated.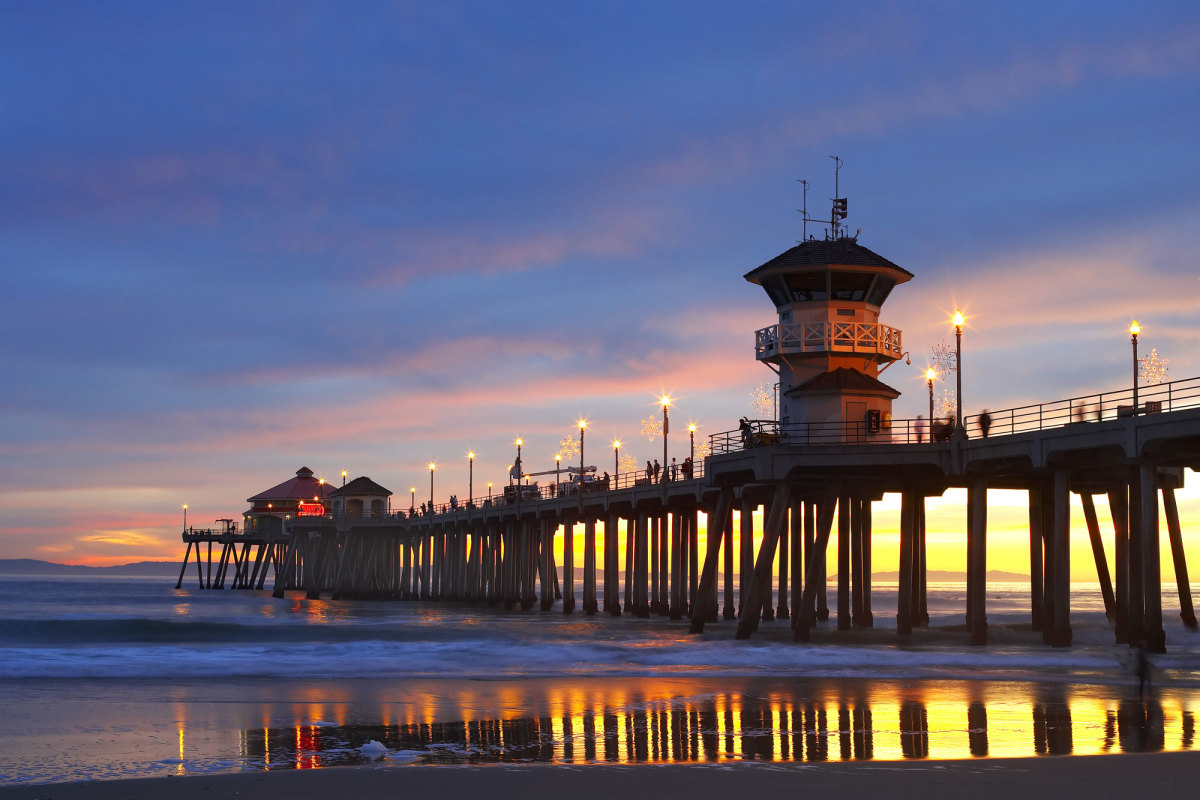 All of that being said, a weekend in Huntington Beach, California seemed to check all of those boxes. With so many options for us to get our fix of nature, surfing, skateboarding, paddling, relaxing, and (not to mention) epic dining, Huntington fit the bill.
Here's how we chose to spend our time in sunny HB this season – where the weather is more than likely to be pleasant during your stay, and the activities are sure to be in no short supply.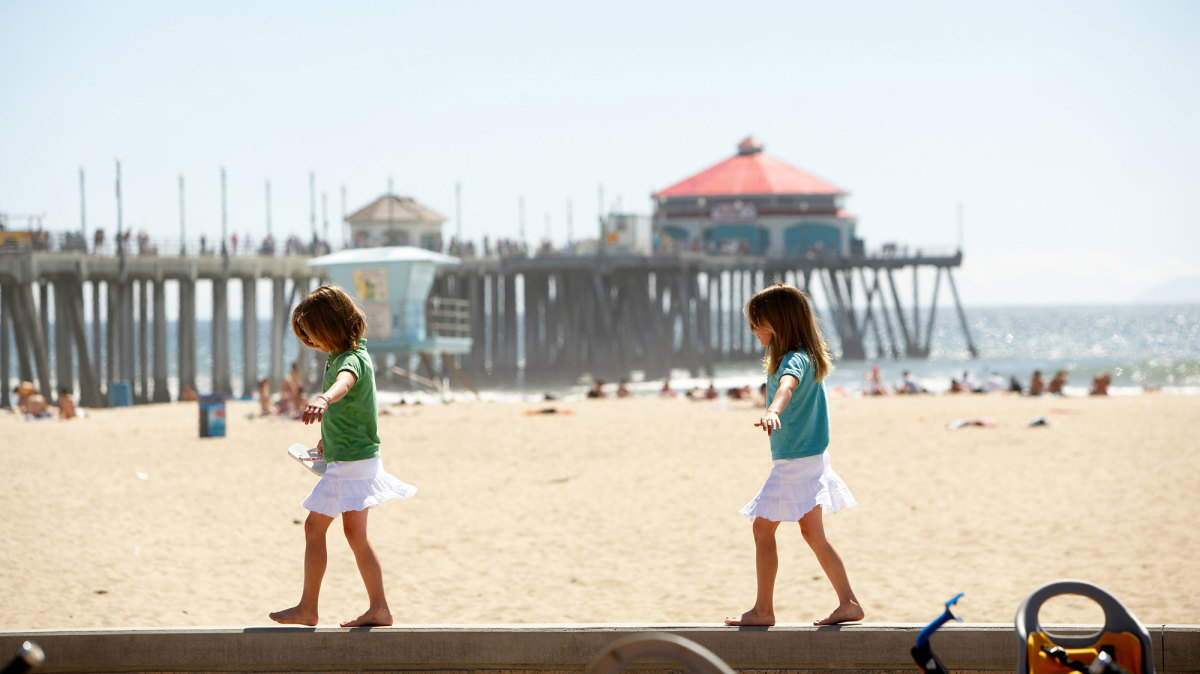 Getting There
Located in North Orange County, you can either fly into John Wayne International Airport (SNA), Long Beach Airport (LGB) or LAX. Depending on where you're coming from and what current rates are looking like, we recommend SNA or LGB for their closer proximity to HB, as well as their smaller size and ease of entrance/exit. If renting a car or grabbing an Uber, you'll head south on the 405 freeway if coming from LGB or LAX, and north if coming from SNA. The simplest way to go is to just exit Beach Boulevard and take it all the way the way to Pacific Coast Highway (PCH), and right to the beach.
Where to Stay
While there are almost too many hotels to mention, we recommend The Waterfront Beach Resort for its central location to all things HB, its epic views of both the Pacific Ocean, as well as the gorgeous San Bernardino mountains to the east. Not to mention its amazing pool with dual waterslides and poolside bar. There are also countless Airbnb rentals that are walking distance to the beach, and several other hotels right on (or walking distance from) PCH, such as the Pasea Hotel & Spa, the Hyatt Regency Huntington Beach, the Kimpton Shorebreak Resort, and the Huntington Surf Inn.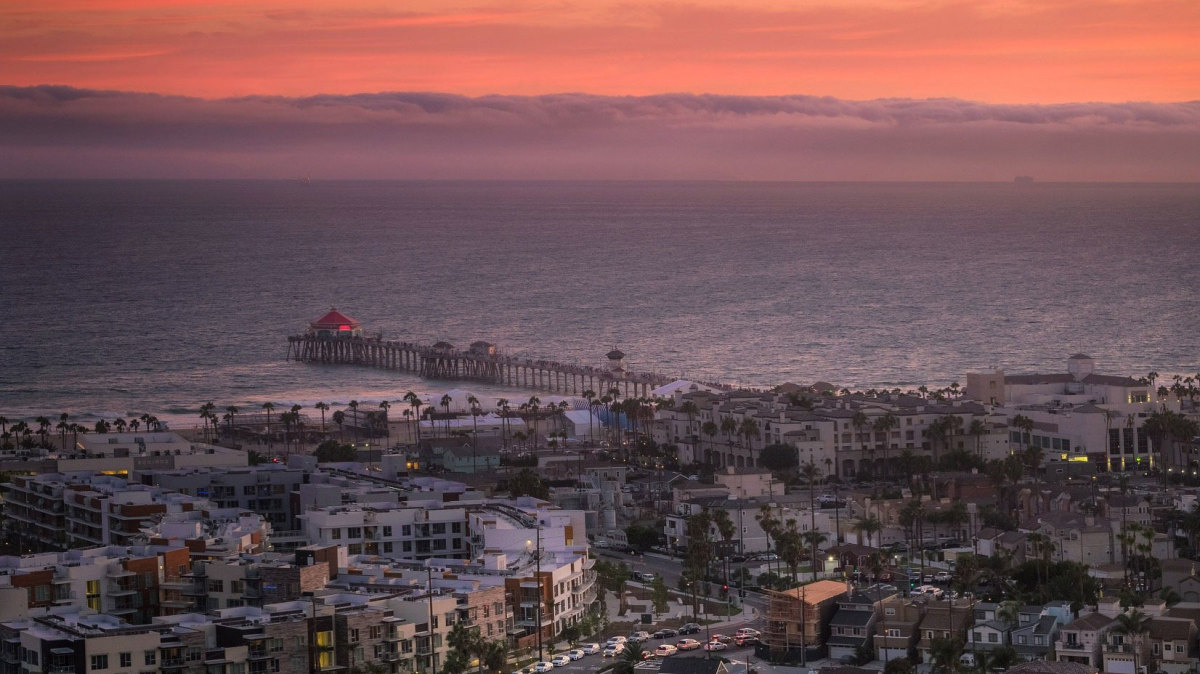 Getting Around
Once you're in the heart of HB, there really isn't much that you can't get to via walking or bike riding. You can rent bikes at a number of vendors along the boardwalk on PCH (we got ours from Waterfront Adventures), or you can hop an Uber for a short ride to just about everything. There's also public transportation that'll get you to neighboring cities (e.g. Newport Beach, Laguna Beach, Long Beach).
Friday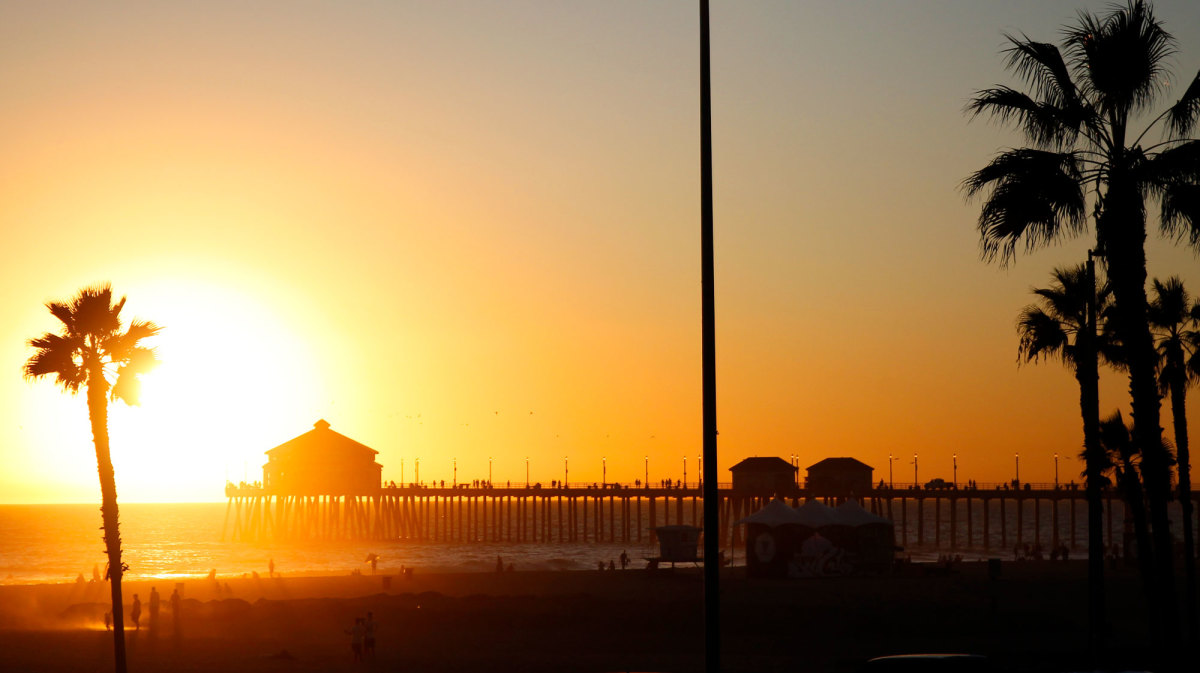 5 p.m. – Cruise on into town and check into your hotel. If you're staying at any of the aforementioned accomodations, then Pacific City is a short walk away (if you feel like hitting the shops or simply taking in the city vibe), as well as the iconic Huntington Beach Pier if you're in the mood to take a stroll and catch a gorgeous SoCal sunset.
7 p.m. – Make your way to the base of the pier and get yourself seated at Duke's Restaurant and Barefoot Bar for dinner. With a wide variety of fine seafood (we recommend the chef's special scallops), steaks (you can't go wrong with the prime rib), signature cocktails and craft beer (a couple of "Molokai Mules" or "Maui Watermelons" will loosen you right up), you really can't go wrong with anything on the menu. It boasts one of the best locations in town – the view from the dining room can't be beat, with floor-to-ceiling windows pointed straight out to the beautifully illuminated pier and the Pacific Ocean.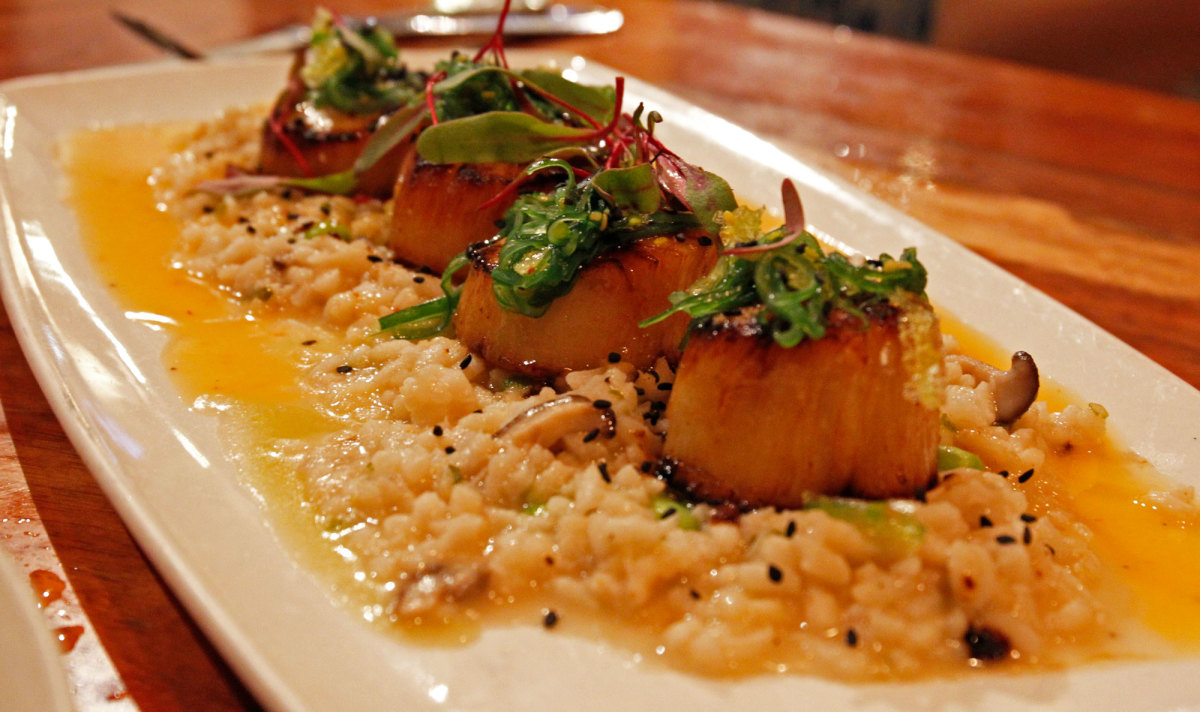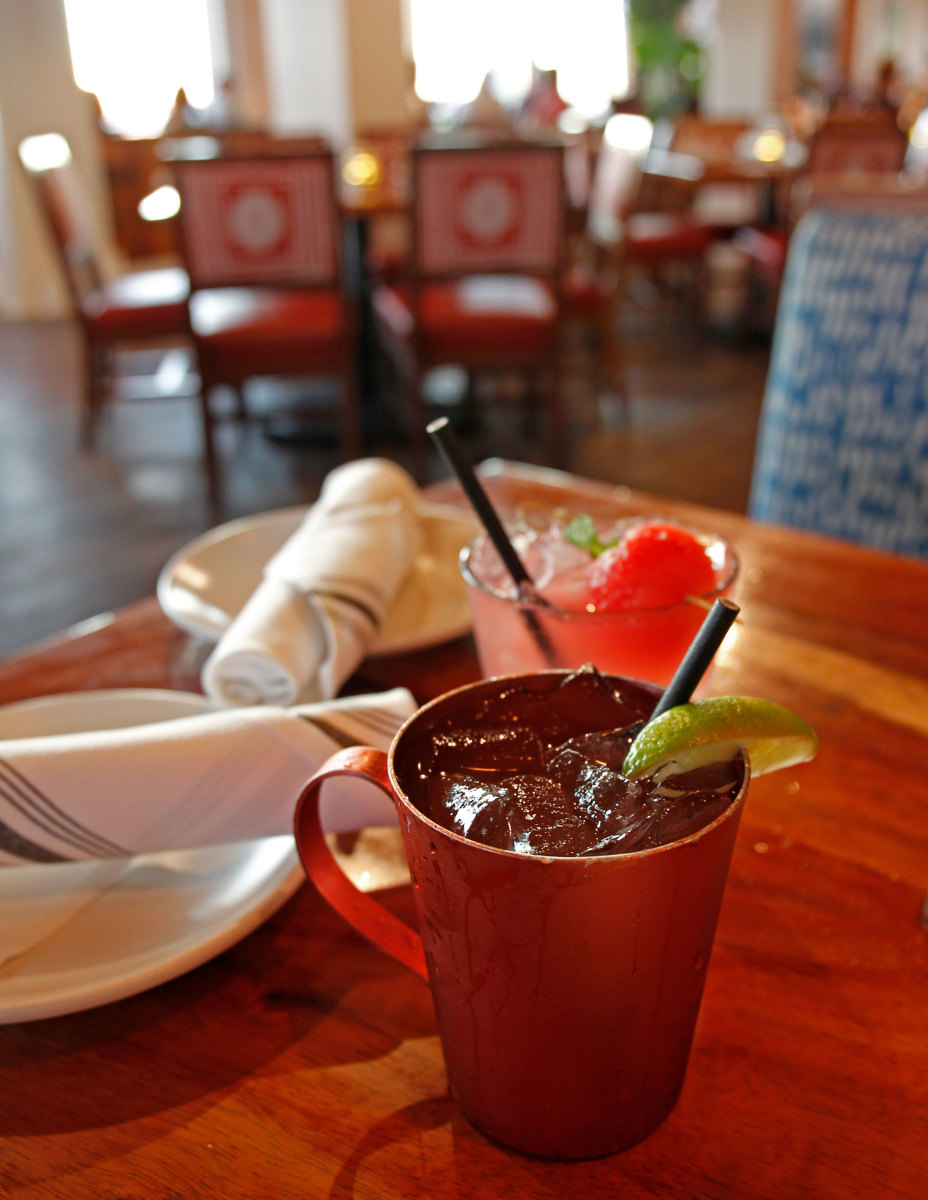 8:30 p.m. – After dinner, a visit to Lot 579 for dessert is a must. It's only a short walk across PCH to Pacific City, and it has several options to choose from. There's the delicious custom-dipped and topped ice cream bars from Popbar, gourmet cupcakes from Frosted Cupcakery, or a plethora of ice cream varieties from Hans' Homemade Ice Cream.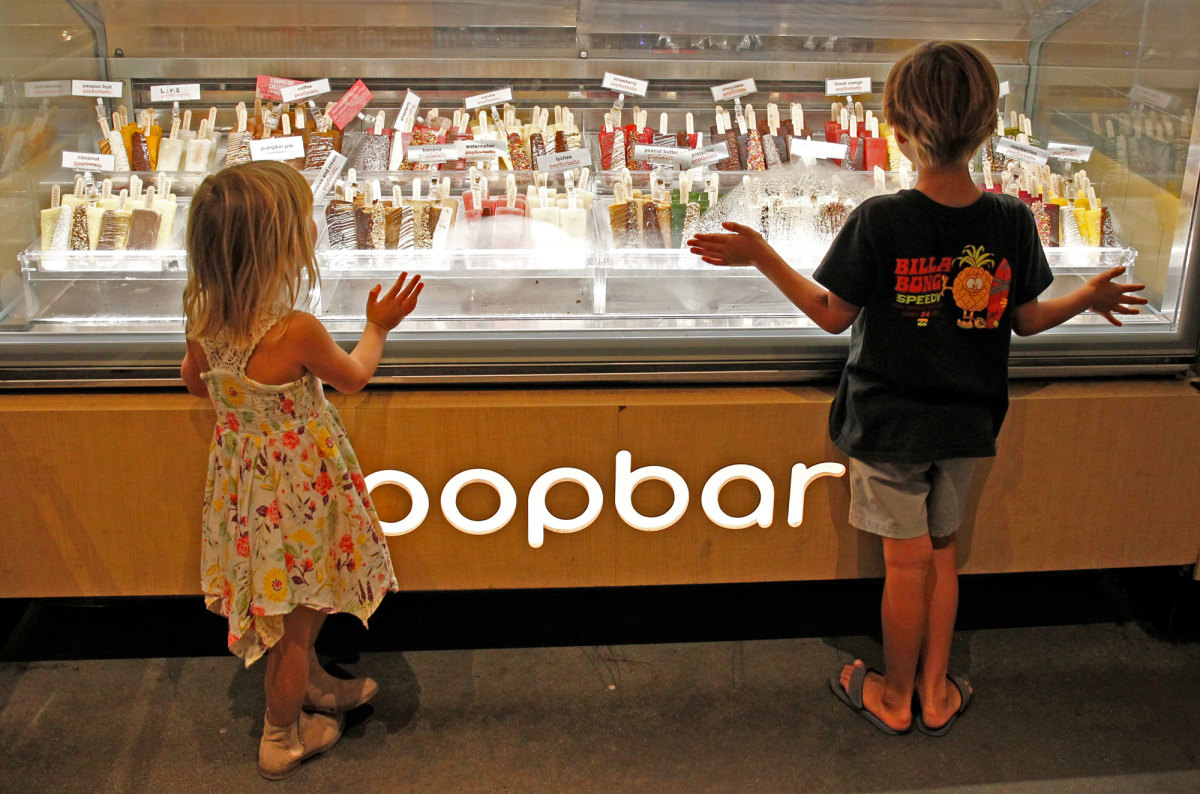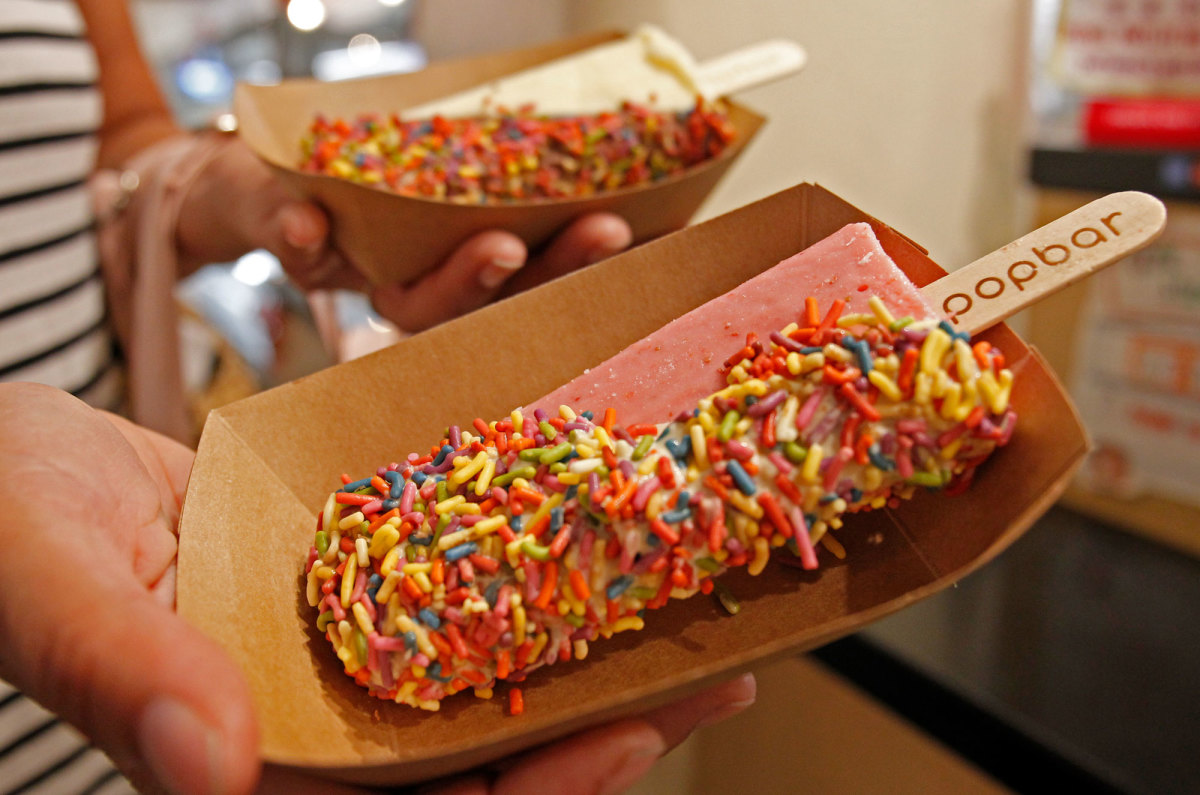 9:30 p.m. – With a your belly full and your sugar-fix satisfied, amble make your way back to the hotel and get some rest.
Saturday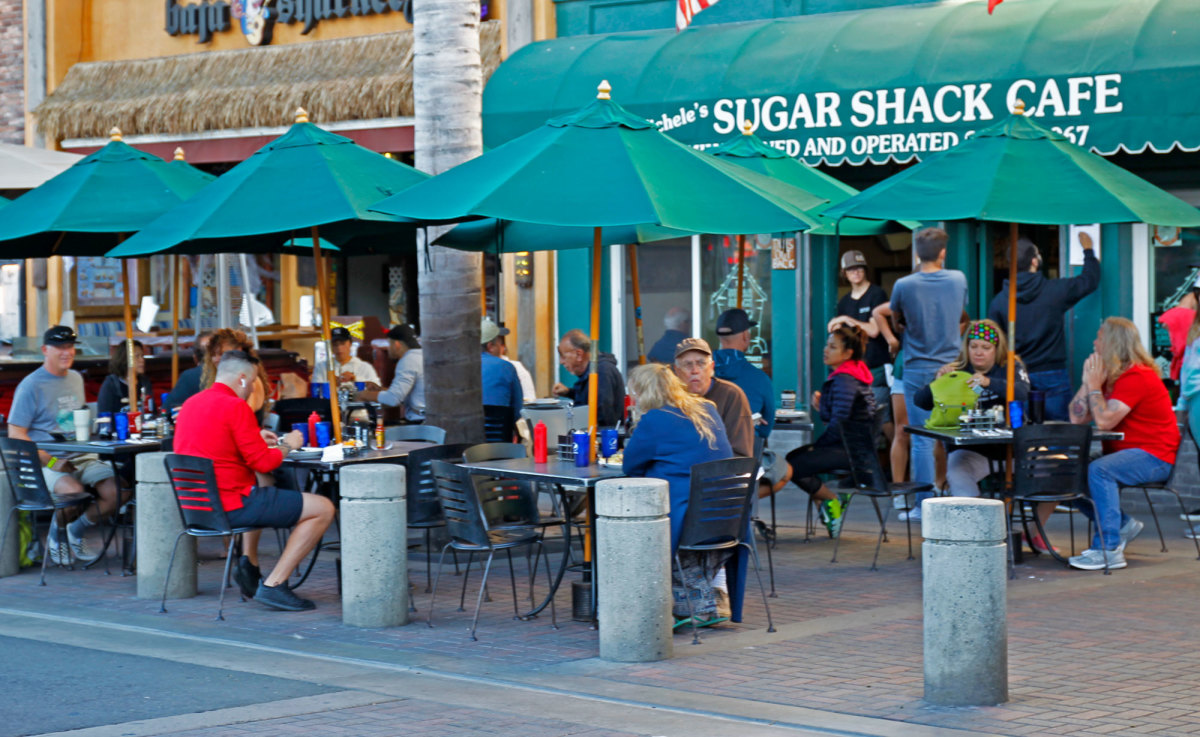 8 a.m. – No visit to HB would be complete without breakfast at the Sugar Shack Cafe on Main Street. The Sugar Shack is a serious HB staple. With everything from breakfast burritos to omelettes to signature dishes (we highly recommend the Keppler's breakfast), their classic American fare is a local favorite for good reason.
9:30 a.m. – Now that you're fueled up and ready to rock, it's time to go for a surf. While there are so many spots to choose from nearby (from River Jetties all the way to Bolsa Chica State Beach), if you've never surfed Huntingon Beach before, you can't go wrong with anywhere within a couple of miles north of the pier. During the winter time, the water can get cold, so be sure to pack your wetsuit (a 3/2mm will typically suffice).
If you want to take some surf lessons, there are several options on offer. We recommend the Corky Carroll's Surf School at Bolsa Chica State Beach (between lifeguard towers 18 and 19). Corky's offers day camps in the summertime, as well as private and semi-private lessons, and they provide all the necessary gear (e.g. surfboards, wetsuits, sun block). Call ahead to book your lessons.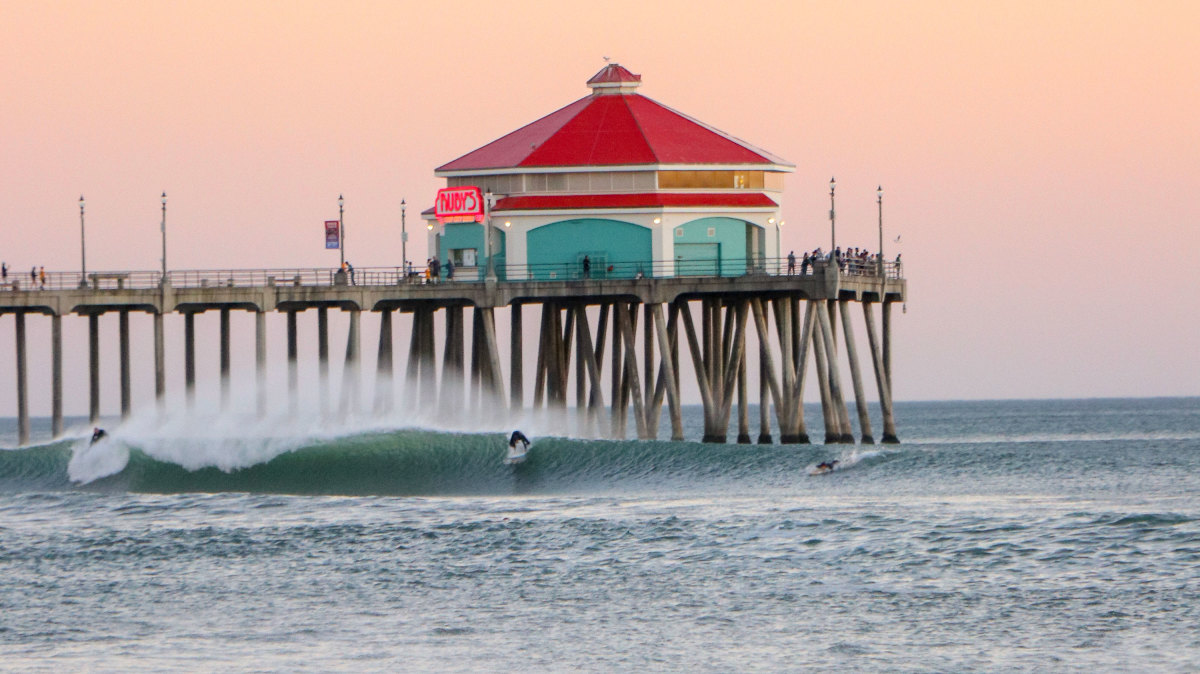 11 a.m. – After your session – with sand in your shoes and water dripping from your nose – pay a visit to the Huntington Beach International Surfing Museum. With countless amazing surf artifacts from the past and present (including the world's largest surfboard), you could easily spend all afternoon in there wallowing in the fascinating history of the sport.
12:30 p.m. – Now that you've been schooled in surf history, it's time for lunch at Burnt Crumbs in Pacific City. Once a wildly popular food truck, they now have two permanent locations in SoCal and pride themselves in making all of their sandwiches 100% in-house (from the meats to the sauces). While everything on the menu will instantaneously kickstart your salivary glands – a couple of standouts are the Spicy Korean Pork Belly, or the Southern Fried Chicken sandwiches – we highly recommend their Spaghetti Grilled Cheese (pictured below). You're welcome.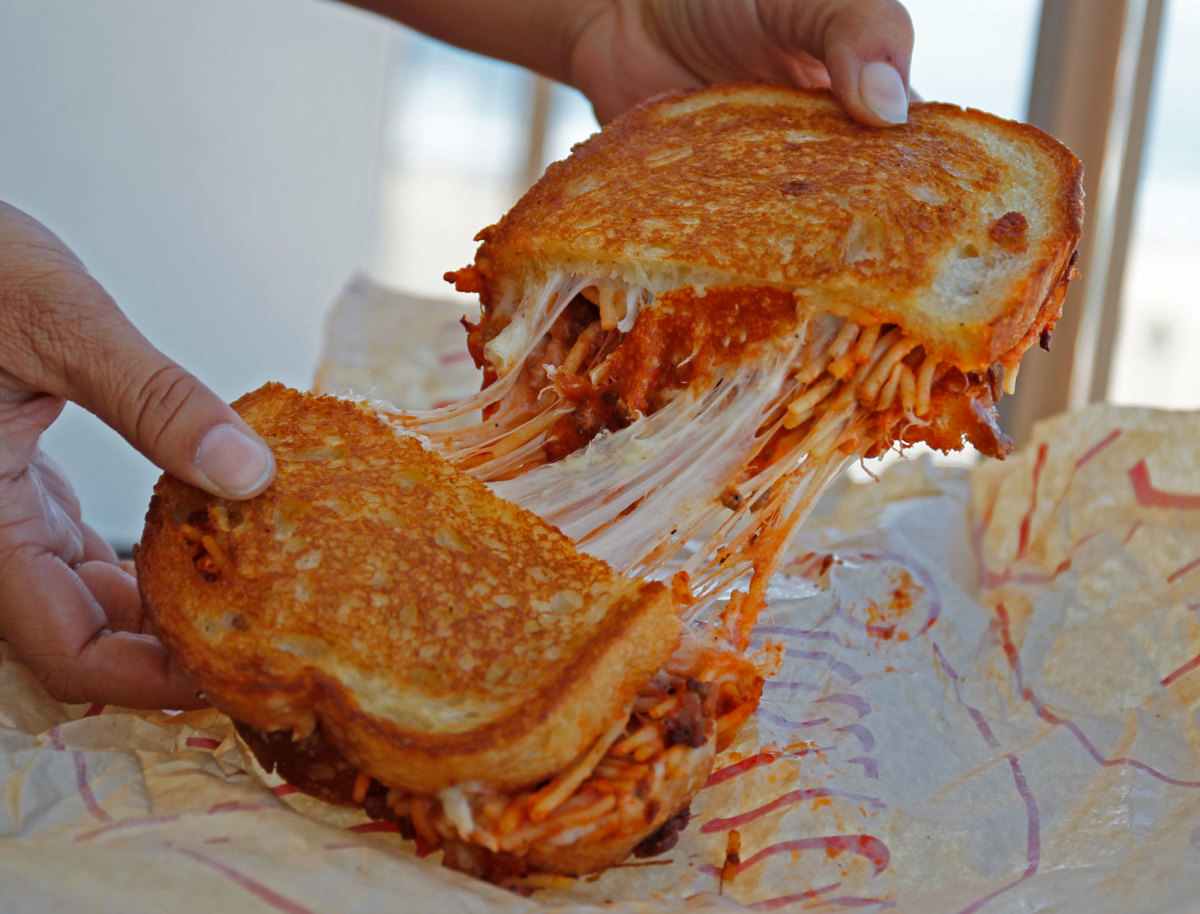 2 p.m. – Head back to the hotel and take a little break (after a lunch like that, you deserve it). Many of the hotels in the area offer beautiful pools as well as many other hotel amenities (spas, gyms, and office space). We spent a couple of hours poolside at the The Waterfront Beach Resort with their double-waterslide and sand area where the kiddos built sand castles.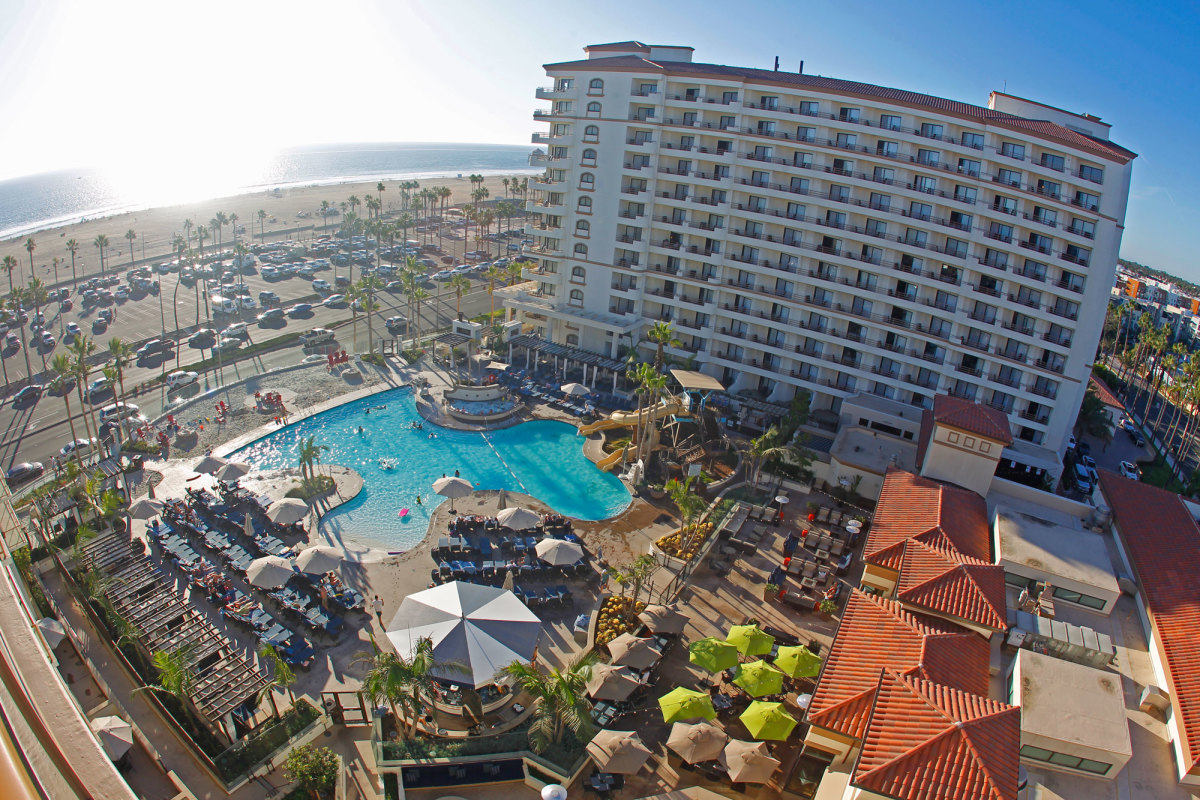 4 p.m. – After a bit of a rest, it's time to rent some bikes and take a cruise along the boardwalk. There are several options with bike rentals available nearby (from classic beach crusiers to e-bikes), we walked across PCH right to Waterfront Adventures. The ride along the sandline is super easy, and you can head north toward Bolsa Chica State Beach, or south to the rivermouth/Newport Beach.
6 p.m. – Now that your evening appetite has officially arrived, walk on over to Ola Mexican Kitchen for some dinner. One of the newer restaurants in Pacific City, Ola takes authentic Mexican favorites to another level … and their menu is stacked with almost too many delicious options. Start yourselves off with the decadent Queso Fundido (pictured below). For entrees, they really do have it all when it comes to elevated Mexican cuisine, but you have to try their lobster, pork belly, and chile relleno tacos.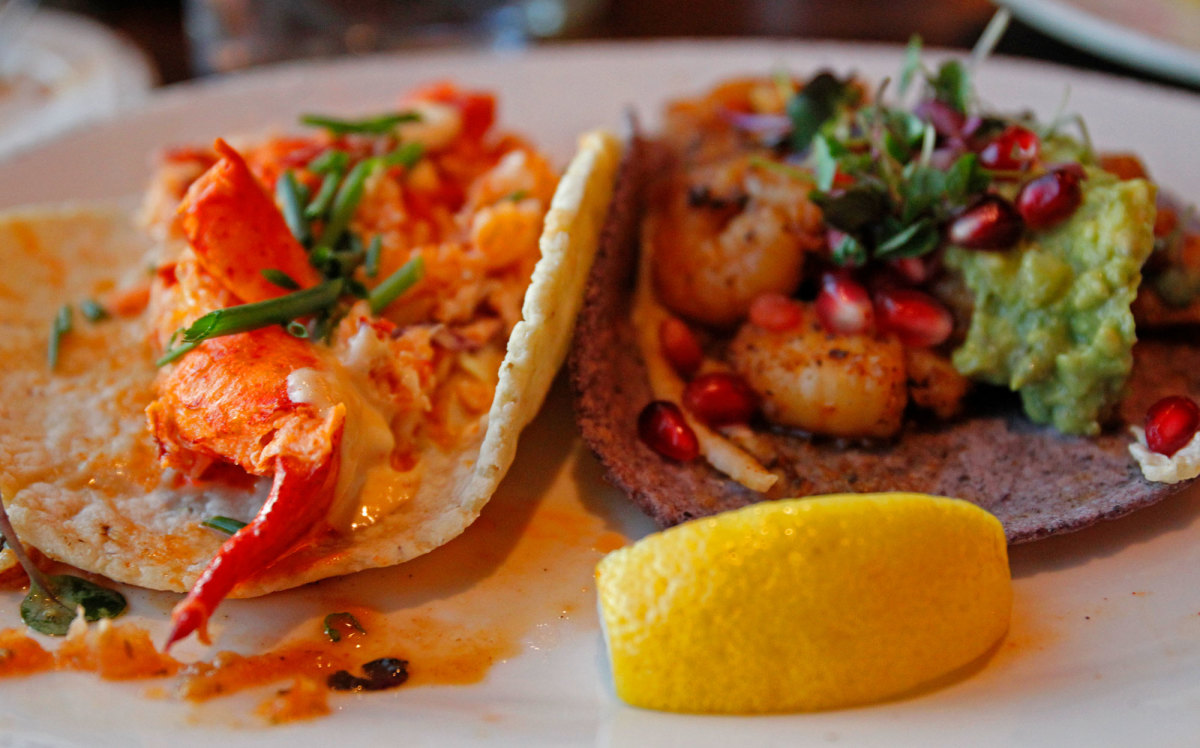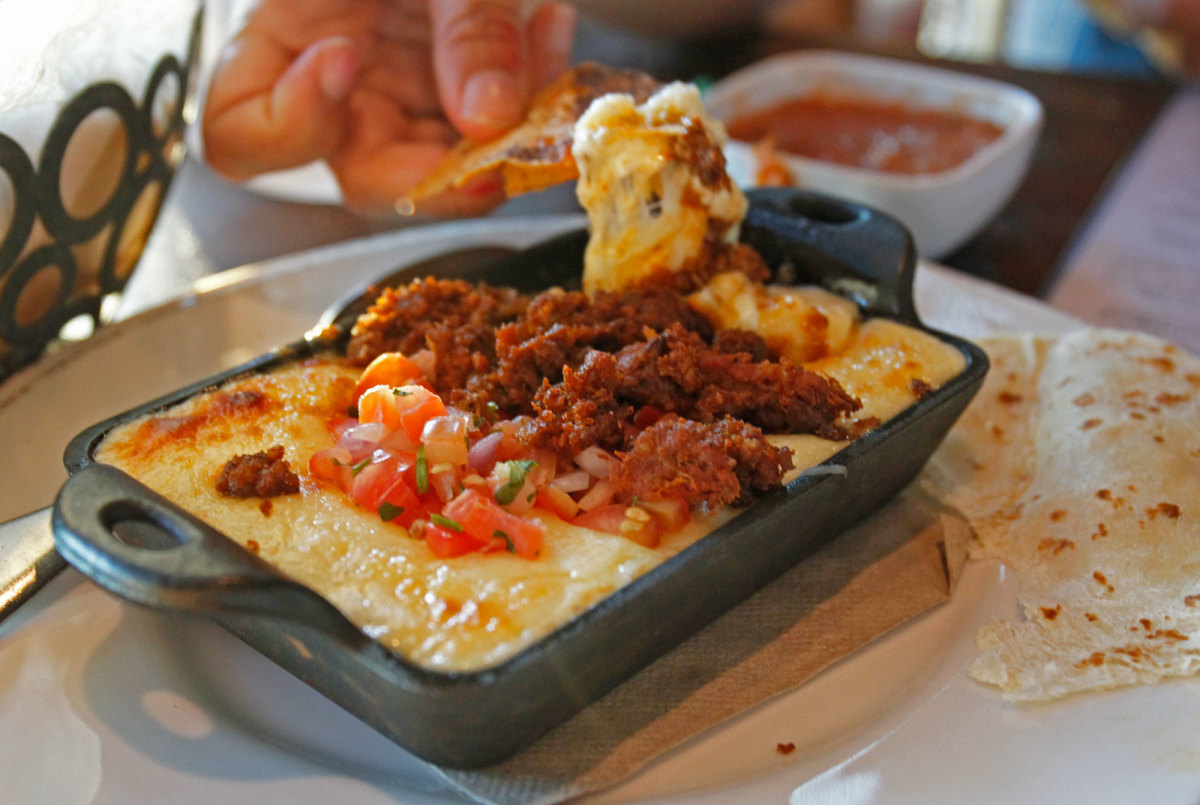 7:30 p.m. – What better way to end an epic day at the beach than with a bonfire right on the sand (complete with s'mores and hot chocolate)? We stopped by Waterfront Adventures and they took care of everything.
Sunday
9 a.m. – Waking up slow on a Sunday morning is always something that any parent can appreciate, but at some point, the children must be fed. And as the best way for everyone to get exactly what they want for Sunday breakfast, we took a seat at the Boardwalk Restaurant for their breakfast buffet. With everything you can imagine on offer, they also have made-to-order egg/omelette station, along with pancakes, french toast, bacon, sausage, lox, as well as every type of muffin and pastry you can imagine.
10:30 a.m. – After gorging at the buffet, a stroll through the Bolsa Chica Ecological Reserve is the perfect way to walk off some calories. Located at the north end of town, the trails through the wetlands are a wonderfully scenic and easy stroll that are very popular among bird watchers and wildlife photographers. Be sure to stop into the Wetlands and Wildlife Care Center (located at the corner of Warner/PCH), and make sure you also have your camera ready. You never know what kind of wildlife will present itself on any given day.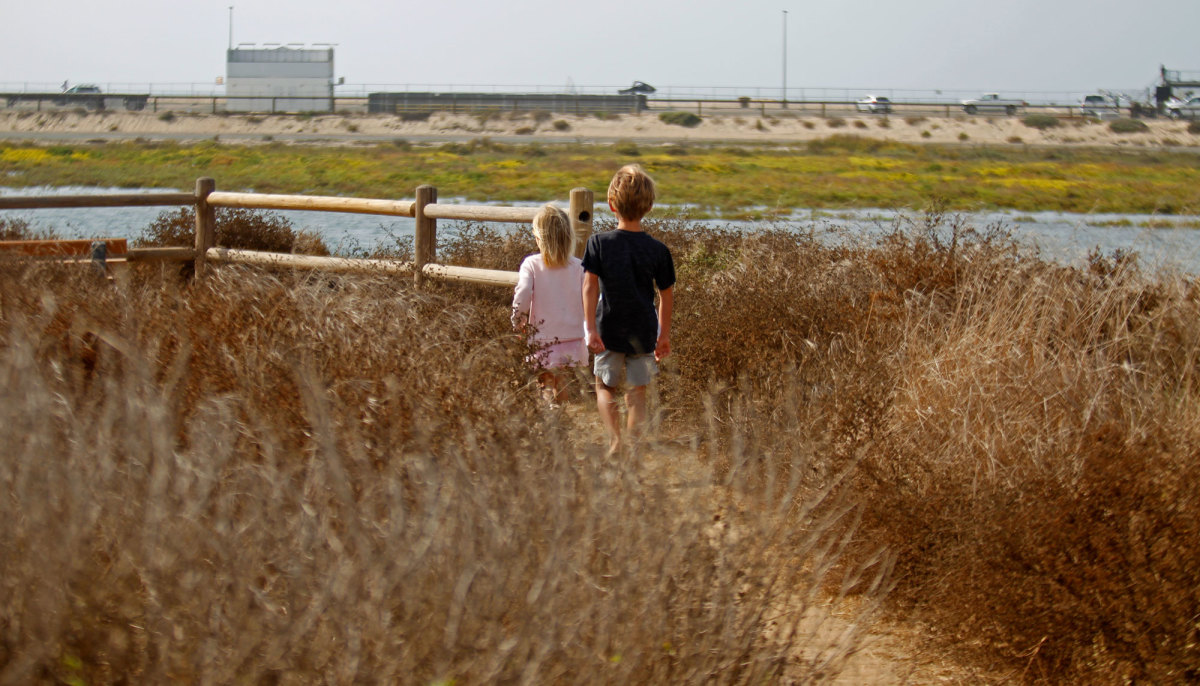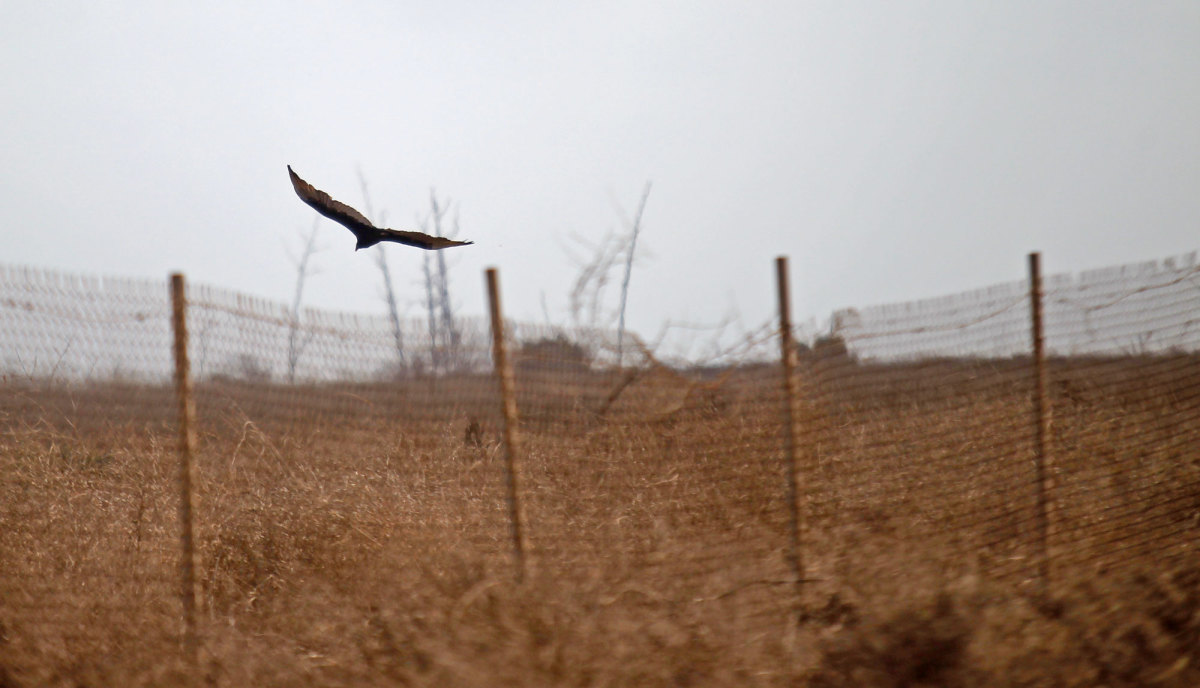 11:30 a.m. – A visit to Huntington Beach would not be complete without a stop into the iconic Kanvas by Katin Surf Shop. Revered as one of the oldest surf shops in the country (as well as the manufacturer of some of the very first surf trunks ever made in California), the Katin shop has been around since 1959 and it's truly a landmark for California surf culture. They carry everything from surfboards of all shapes and sizes (new and used), all types of wetsuits, Katin branded apparel, and so much more. Be sure to ask the employees about having a pair of authentic custom trunks made for you – still hand-made in-house by shop owner Sato Hughes. (We honestly can't think of a cooler California souvenir.)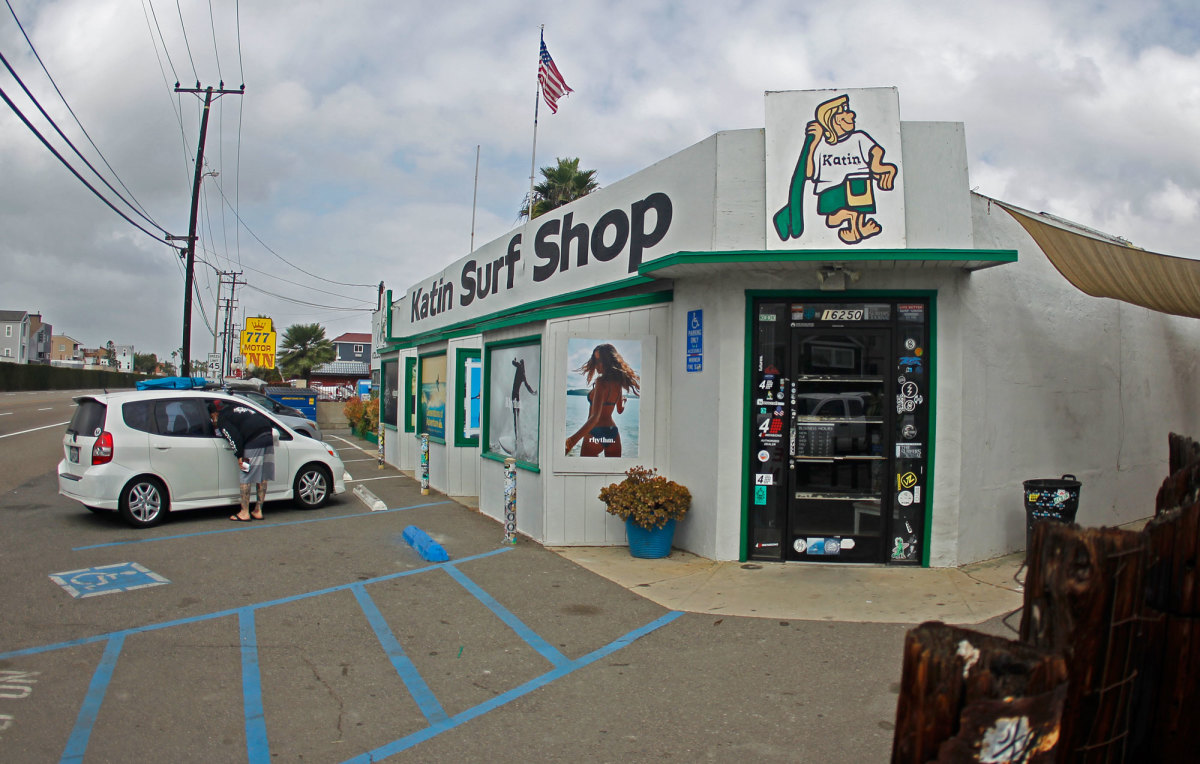 12 p.m. – Lunch time. Just a short drive from the Katin shop is Sam's Fish Camp. If you're in the mood for some seriously tasty seafood, then this is your place. Depending on market availability, their menu offers plenty of fresh fish options (available as a sandwich, salad, tacos, or as a plate), along with mouth-watering chowder (spicy red or New England style), lobster, scallops, crab cakes, oysters … the list goes on. However, we have a soft spot for chowder in a sourdough bread bowl, so we had to give that one a taste (and it was oh-so delicious). We also opted for the Parmesan Crusted Wild Sand Dabs from the "Camp Favorites" menu, and it was amazing.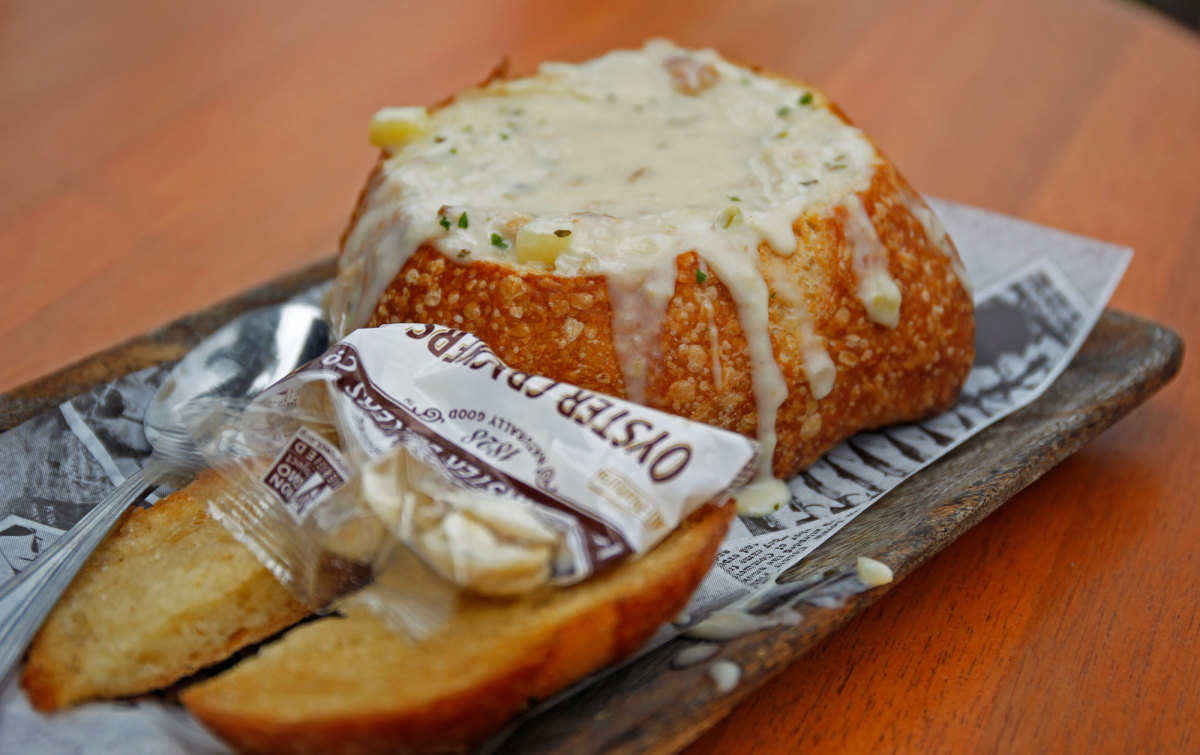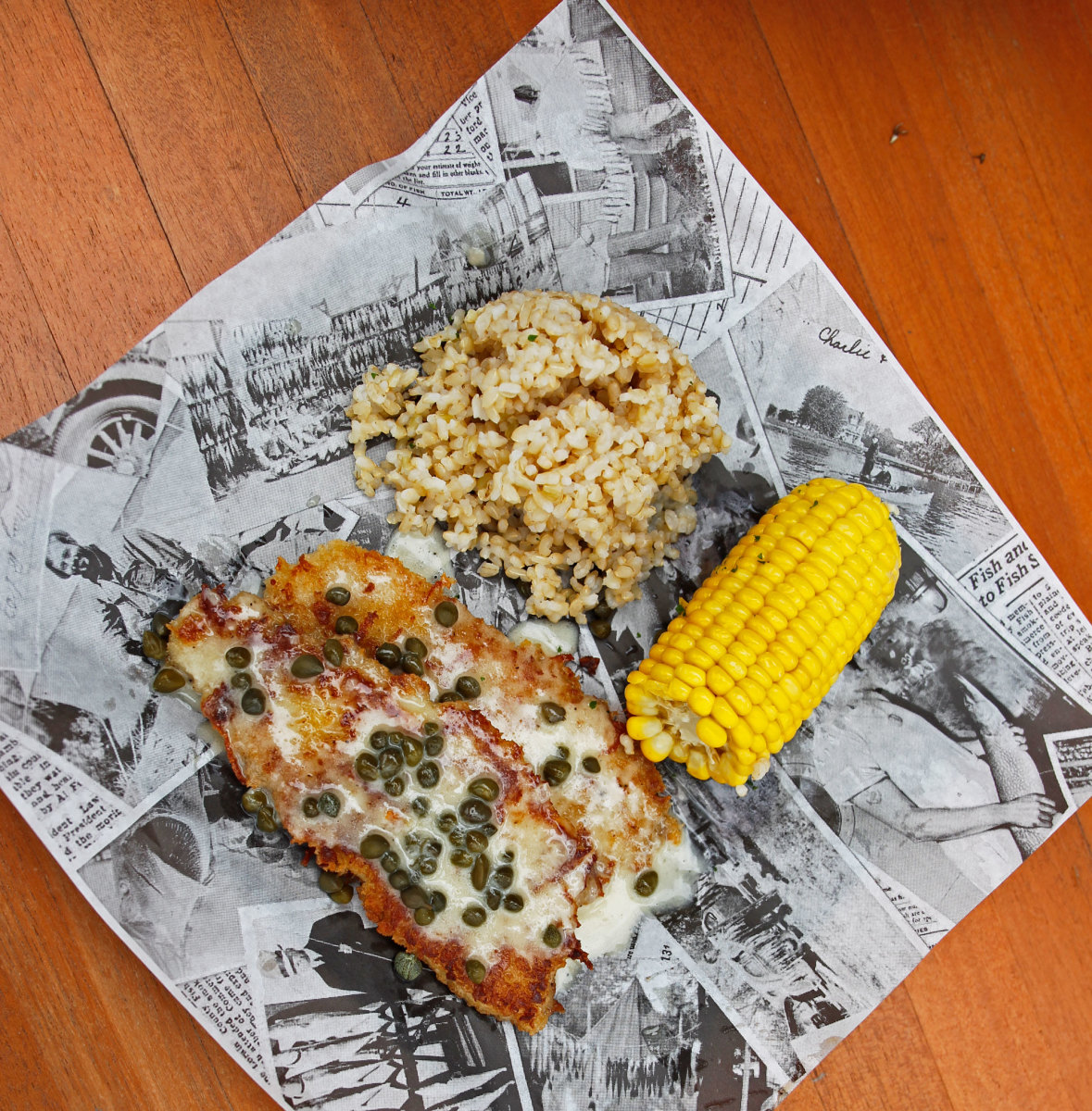 2 p.m. – If you're looking for a nice relaxing way to spend a couple of hours, only a couple of hundred feet up the road is Huntington Harbor Boat Rentals. They offer kayaks, standup paddleboards, and even electric Duffy boats. We decided to take a littel break from self-powered activities, and hopped everyone into a Duffy. The pleasantly easy-to-operate boats are the perfect way to take in the sights from the water, ogle at the monstrous yaghts, as well as simply wallow in the serene scene of the Huntington Harbor. (They provide life jackets for the kiddos, and even warm blankets and wireless music speakers if you like).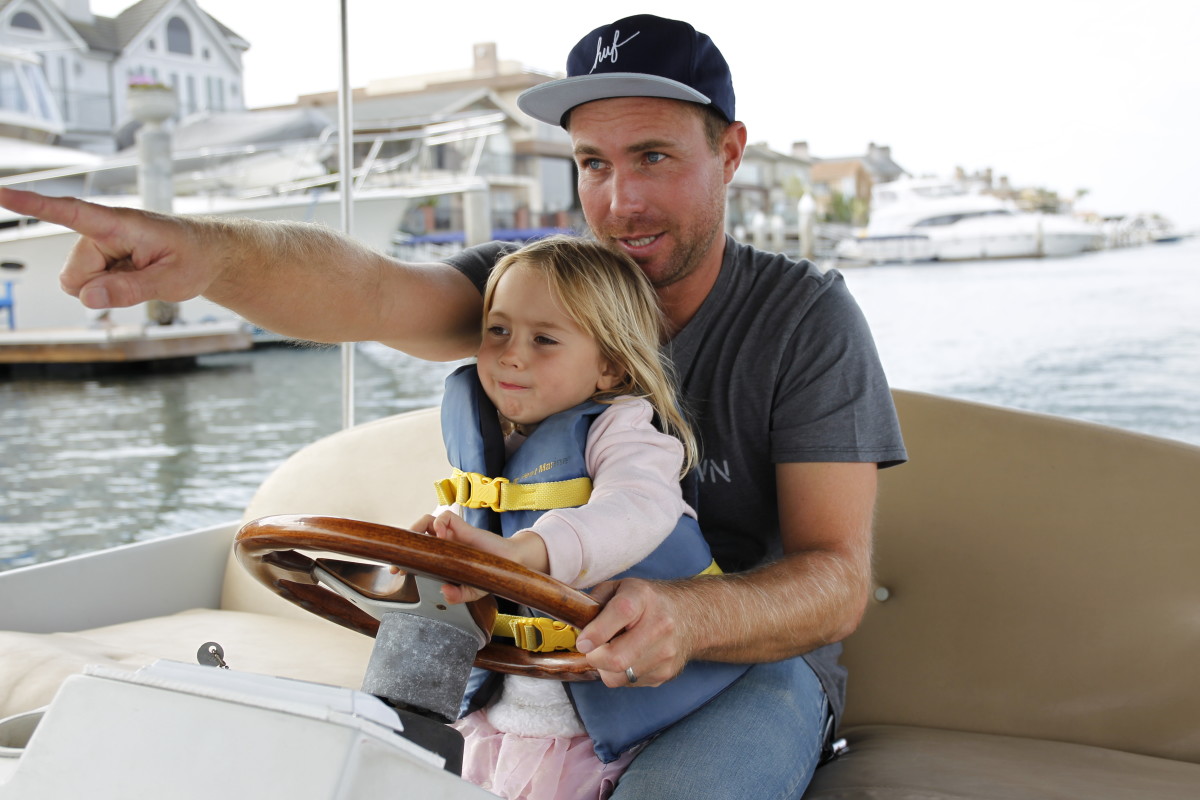 3:30 p.m. – After a nice little breather on the boat, it was time to hit the throttle once again: Time to session the world-famous Vans Skatepark. Originally opened in 2014, this 42,500-square-foot park is a skateboarder's haven. The 25,000-square-foot Street Plaza offers up everything from stairs to gaps, rails and ledges, roll-in's and transitions (in every shape and size you can dream of). It's the perfect place for beginners to hone their street skills, as well as pros stacking video clips. Toward the back of the park you'll find a 17,500-square-foot transition area featuring a backyard bowl and a full-size competition clover bowl. Also, be sure to check out Jack's Garage skate shop located right on the property.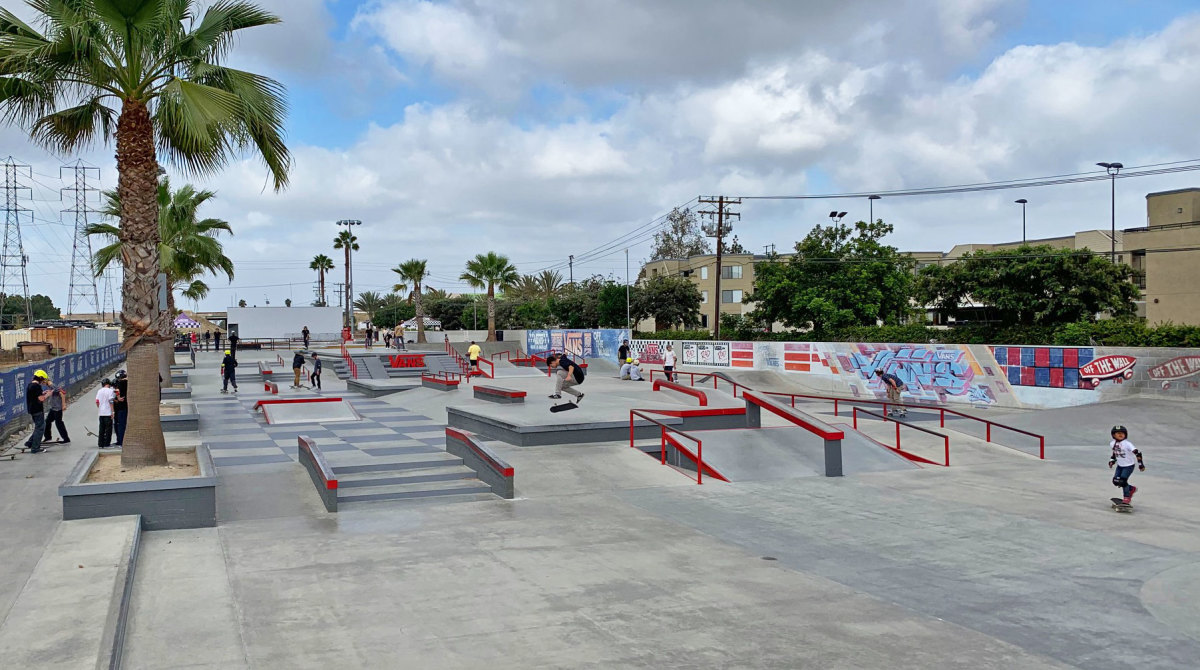 5:30 p.m. – At about this point, it's time to muster up every ounce of energy you have left, and walk on over to Old World Village to get fueled-up at Grinderz for burgers and a brew. The skate-inspired decor is such a rad thing to take in after a session at the park, and the food is just what the doctor ordered. While you can't really go worng with anything on the menu, the cheeseburger with a side of their famous "Pigsty Fries" truly hits the spot.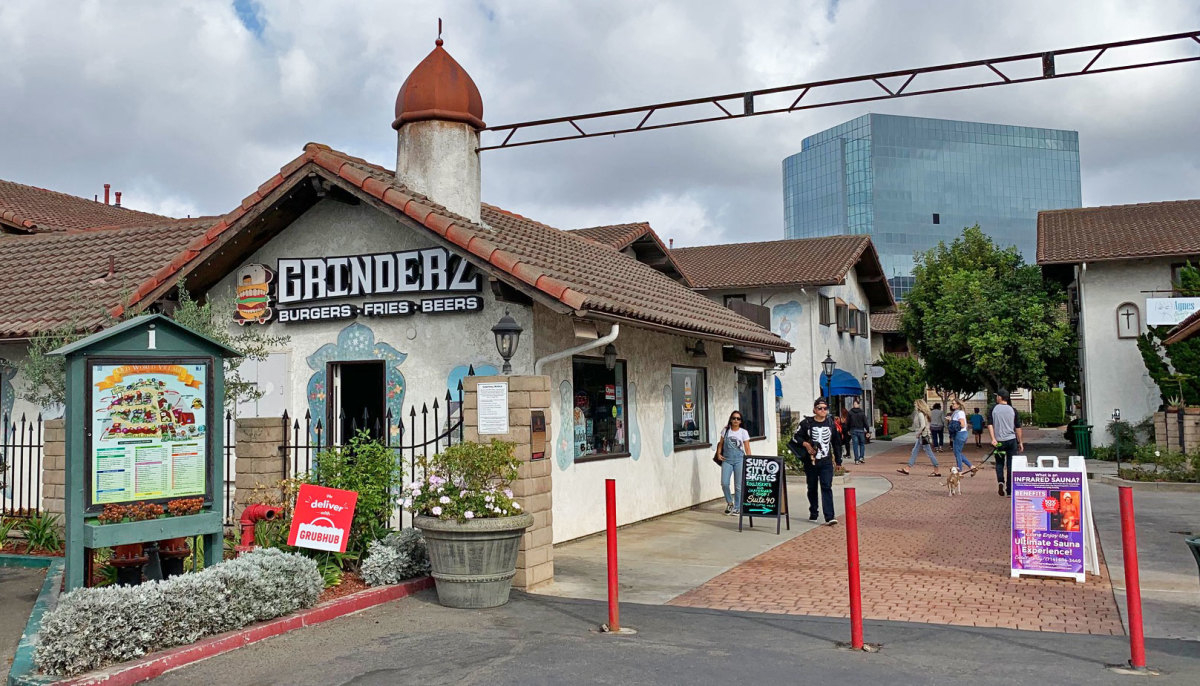 6:30 p.m. – As the sun slowly sets on the gorgeous Pacific Ocean, it's time pack the kiddos into the family wagon, and say adios to HB. Until next time.
For access to exclusive gear videos, celebrity interviews, and more, subscribe on YouTube!