Travel
A First-timer's Guide to Mexico's Islands of Loreto
Villa del Palmar at the Islands of Loreto by Danzante Bay Resort is a mouthful, no doubt. But its location might also be a head-scratcher. Few know that 330 miles north of the luxury resorts and Americanized bars and restaurants of Cabo San Lucas you'll find the historic town of Loreto and its surrounding islands. They're situated on the eastern coast of the Baja California peninsula—and are a best-kept secret. Before we dive into the resort and why you should stay here, let's dig into the history of the Islands of Loreto first.
Why you should visit Loreto
Loreto is one of the oldest settlements in Mexico, dating back to 1697. The small coastal town is nestled on the shores of Loreto Bay National Park, which boasts 800 square miles of protected islands and beaches.
Because of this, it's the perfect respite from tourists. It's far enough south of the border to feel safe and authentically Mexican. It's also extremely easy to get to and wonderfully untrammeled—with direct international flights from Calgary, San Francisco, Los Angeles, Phoenix, and Dallas.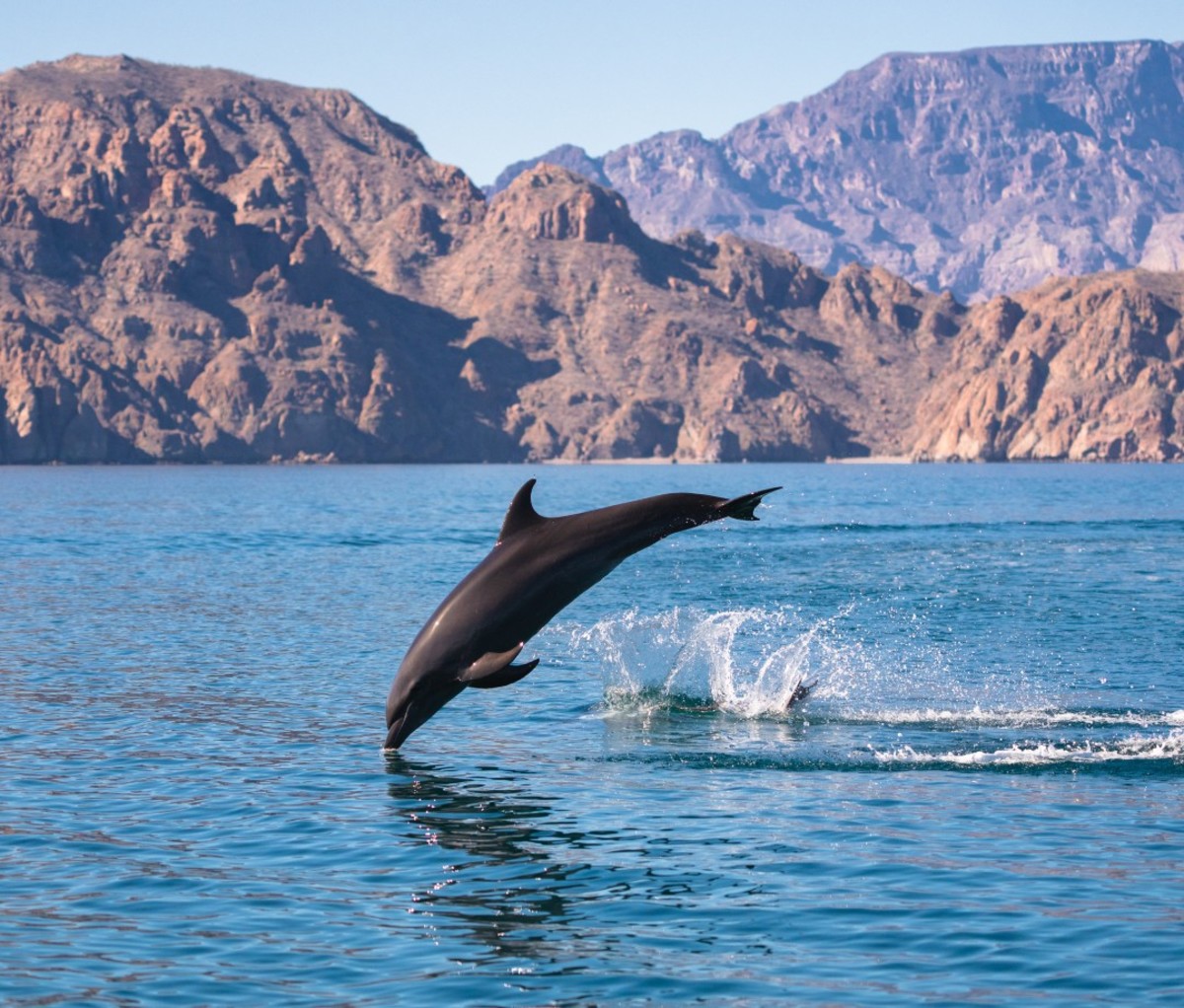 What to Do on the Islands of Loreto
The Islands of Loreto are in a prime location for water buffs. Between Mexico's mainland and the Baja California peninsula is  the Sea of Cortez, one of Mexico's largest marine preserves. There's an abundance of underwater sea life with an estimated 900 species of fish and a menagerie of marine animals (dolphins, seals, turtles, sea lions, and more). As such, swimming, snorkeling, and scuba diving are immensely popular.
From January through March, humpback and blue whales pass through on their annual migration. On land, the beautiful Sierra de la Giganta mountains rise abruptly from the coastal desert landscape. There are numerous opportunities for exploring on foot, bike, or off-road vehicle.
The town of Loreto is designated as a pueblo magico (magic town in Spanish) by the Mexican government, which gives this distinction to towns with significant natural beauty or historical importance. Loreto is built around the enchanting Mision de Loreto, a Mission-style church from the end of the 17th century. Along the cobblestone streets you'll find historic buildings, exotic flora, open-air markets, and a vibrant town square filled with friendly locals.
It's the perfect place to spend an afternoon exploring boutiques, galleries, and local shops like Casa Valentino and Curios La Casa Da La Abuela. Stop for cold cervezas at Café Olé, sample the delicious street food, or settle into a traditional Mexican meal at La Palapa Bar, where majority of the dishes are cooked over an open grill that uses mesquite and other regional woods to capture the true flavor of the region.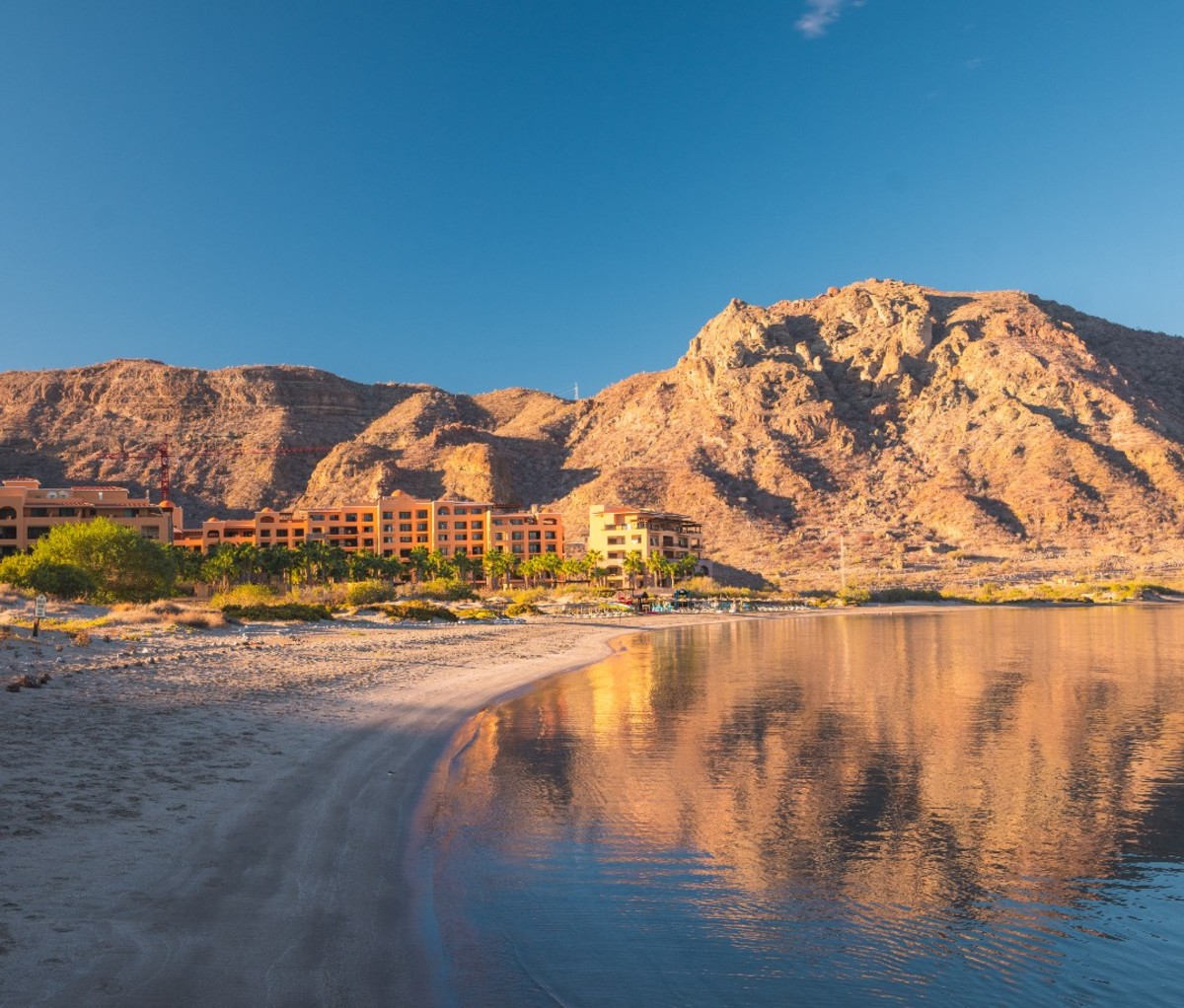 Where to Stay: Villa del Palmar at the Islands of Loreto by Danzante Bay Resort
The resort sits along a protected, scenic cove on the Sea of Cortez, 30 miles south of Loreto. Villa del Palmar's quiet beaches, exceptional service, and stunning natural habitat makes it feel like Cabo did 30 to 40 years ago.
An optional all-inclusive resort, Villa del Palmar offers every modern amenity. It's also incredibly family-friendly, while still maintaining the relaxed feel of Mexico. Spread throughout the 4,447-acre resort, guests can enjoy five different swimming pools, an award-winning spa, and three outstanding restaurants. There are also tennis courts, miles of hiking trails, ATV tours, kayaks, and paddleboards. And, you can't miss the fantastic sport fishing and snorkeling just offshore.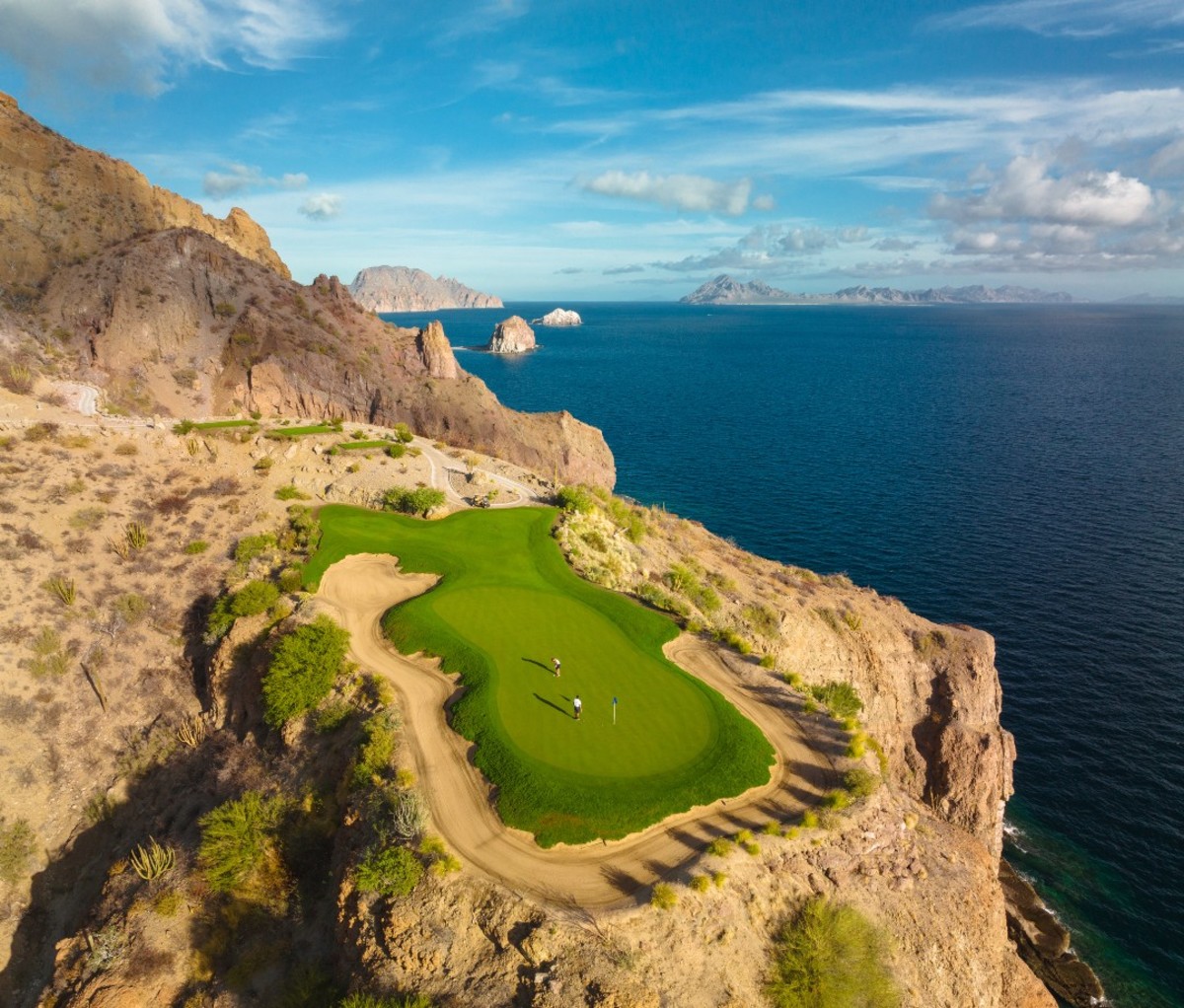 Then, there's the golf course. The TPC Danzante Bay is the only TPC course in Mexico and won World Golf Award's Best Golf Course in Mexico in 2021 and Latin America in 2019. The 18-hole masterpiece, designed by Rees Jones, showcases the splendid vistas of Loreto Bay National Park.
The course's creative layout and signature holes feature valleys, arroyos, dunes, and foothills. It's a uniquely challenging course that's rewarding for golfers of any ability.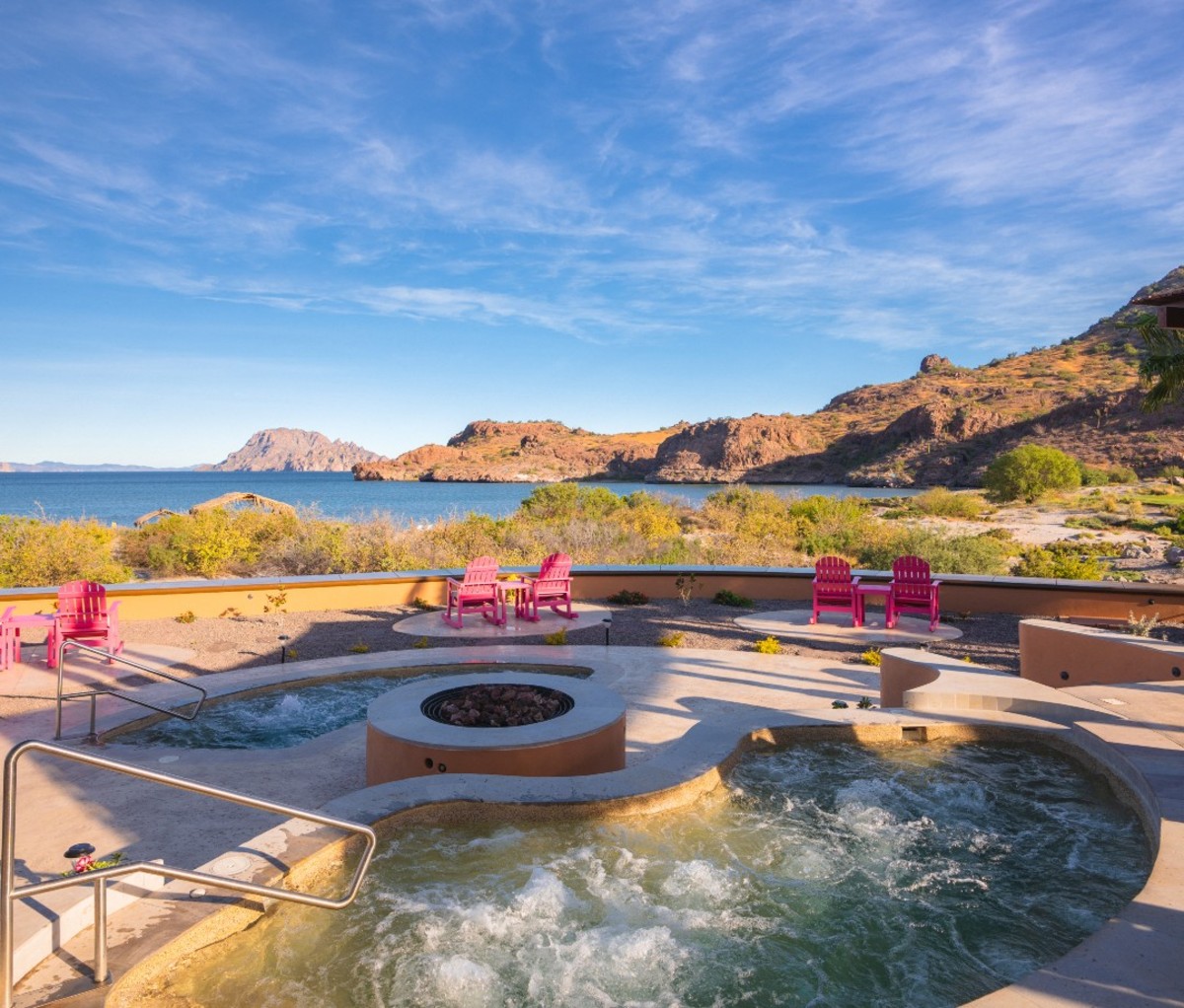 With so much to see and do, each day at Villa del Palmar is a new adventure. Take a boat out to the islands and go snorkeling, scuba diving, or sport fishing. Maybe play a round of golf, then get a relaxing massage. Or, drop your children off at the Kid's Club before lounging by the adults-only pool.
There's no sense of urgency to fill your days with non-stop activity. If you want to dedicate a full day to lounging about the property as the sun moves across the Sea of Cortez and the scent of fresh, handmade tortillas fills the air, be our guest.
For access to exclusive gear videos, celebrity interviews, and more, subscribe on YouTube!