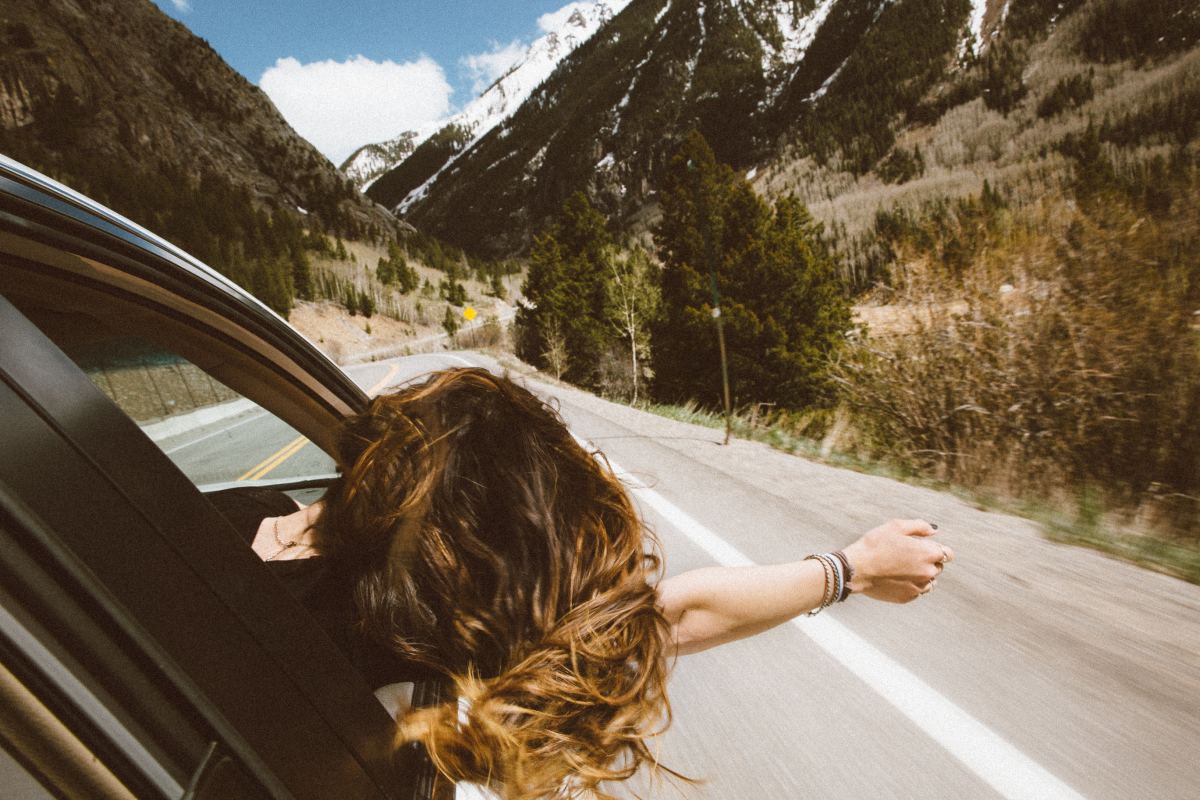 Travelers near and far know that expenses add up quickly on the road. To keep the adventure going, we often cut corners on food, sleep on couches, and bathe way less frequently than we should.
But despite all these hacks, one of the most constant thorns in any road warrior's side is transportation. Trains and planes get pricey quickly, busses run too infrequently, and hitchhiking, well, it isn't for everyone.
Luckily, in recent years, ridesharing has offered a new option for travelers that is not only less expensive but also less taxing on the environment.
Ridesharing networks connect passengers with open seats in traveling cars for cheap, all the while helping to cut fuel costs for the driver. These rides often go to cities and towns that bus lines won't, expanding your travel options, and taking a little pressure off the wallet. Plus, unlike hitchhiking, most rideshare options are connected to social networks or require some kind of identity verification, adding a bit of security in transit.
While there are many rideshare options out there, we put together a few of our favorite ways to get from Point A to Point B on the cheap.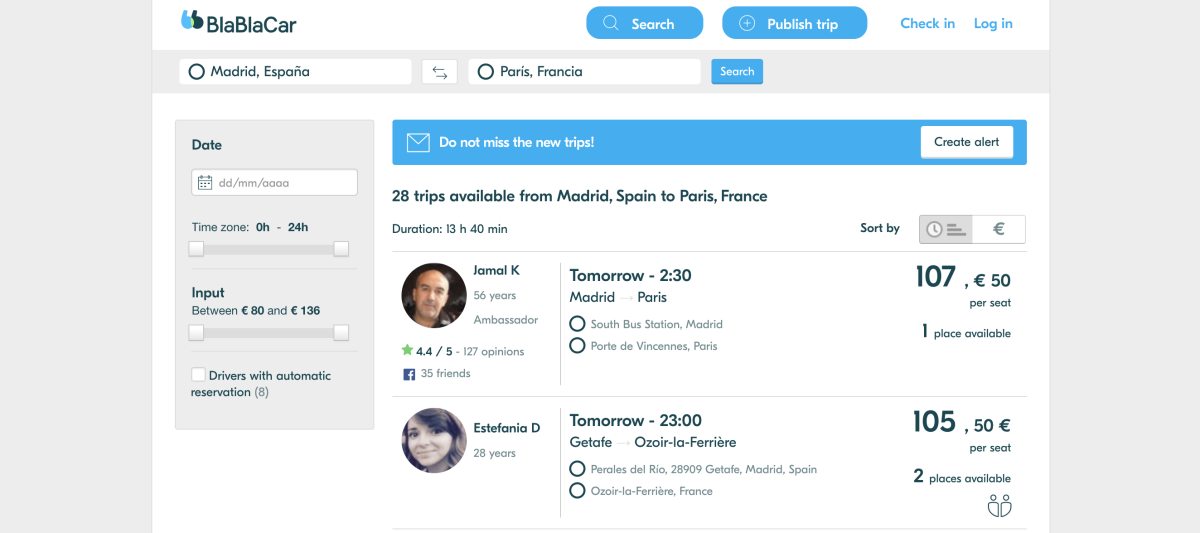 Maybe the master of all rideshare options, BlaBlaCar is the easiest way to rideshare throughout Europe. Simply download the app or access the website and create a user profile, and you can score open seats around the continent for as low as $15. Drivers are peer-ranked and filters like what language is spoken in the car help you find the right ride fit for you.
Oftentimes there are several drivers going between routes, offering you a variety of options to cut costs and stay on schedule during your Eurotrip.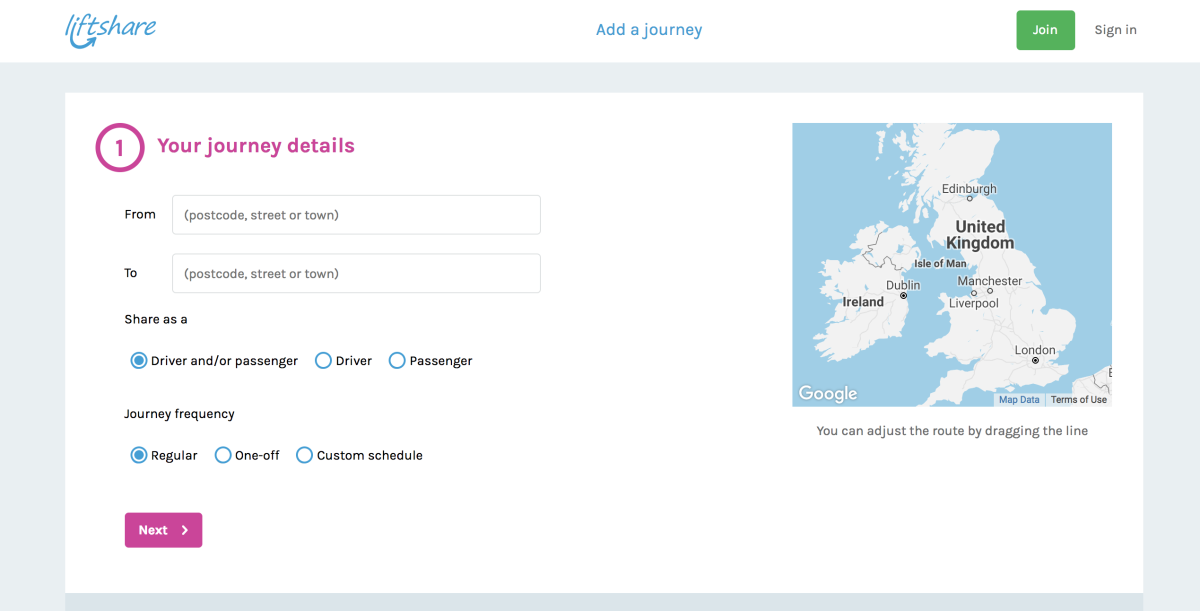 Another option for any Eurotripper, LiftShare works similar to BlaBlaCar, but has a cleaner app interface for searching and selecting rides on the fly. Like BlaBlaCar, LiftShare vets its drivers and has a payment method built into the service, eliminating awkward money exchanges and scams.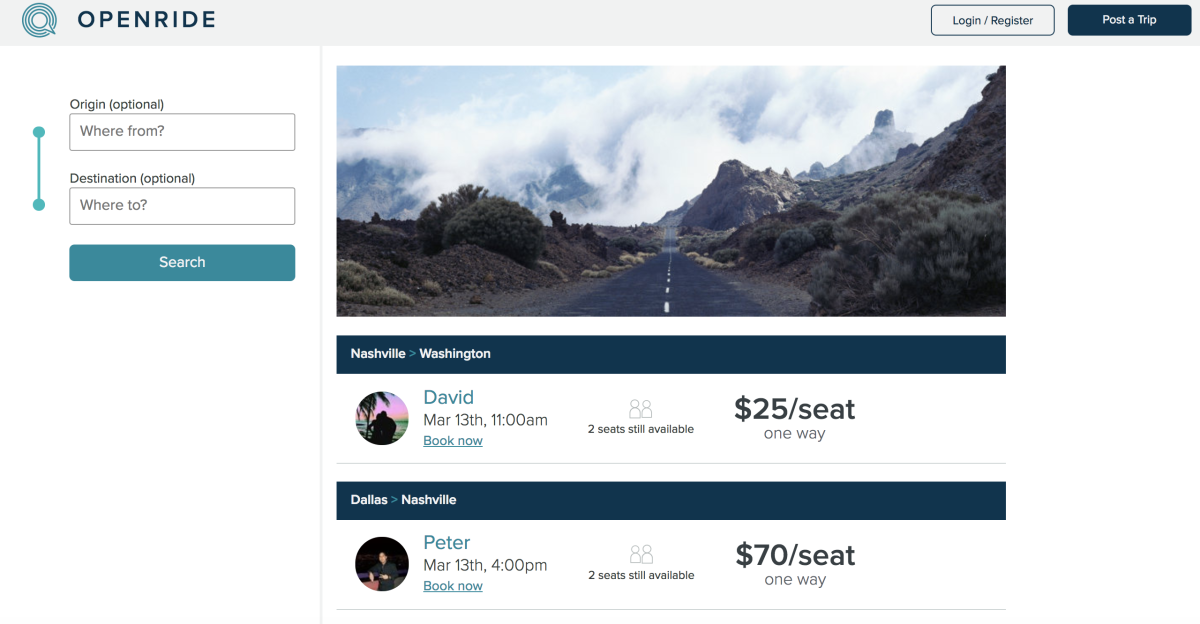 North America's answer to BlaBlaCar, this rideshare site connects drivers with passengers looking to make long-distance trips between major U.S. cities. Register through Facebook and gain access to rides throughout the U.S. and parts of Canada for much lower prices than planes or trains.
OpenRide is a newer service, so where it might be very useful on some specific routes, it lacks in others. Still, if you can find the ride you want, this is a very cost-efficient way to log some miles.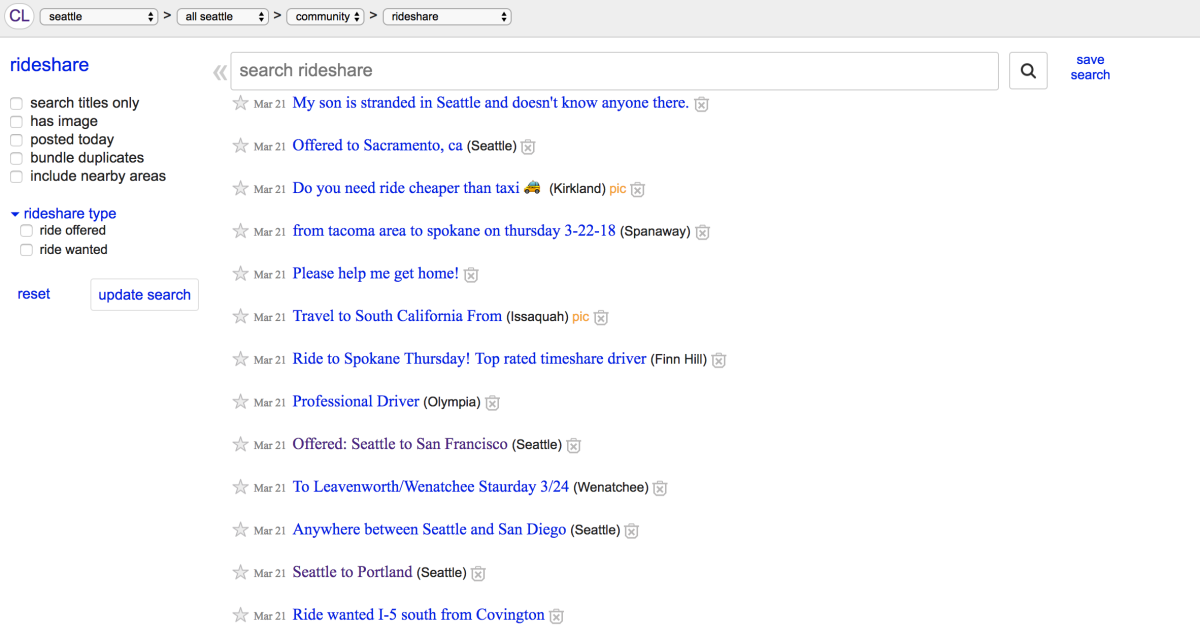 The classic. Craigslist Rideshare has been around since the advent of the online classified site, but is often overlooked. For those that are confident in their route and ability to travel with strangers, Craigslist Rideshare is a great way to link up with a ride out of town for ridiculously cheap (and sometimes free).
One big advantage of this old school rideshare is that rides leave from the Craigslist region you are searching from, meaning less confusion, and more direct routes. The bad thing is that this option is unregulated, and thus all travelers should manage their rides with caution.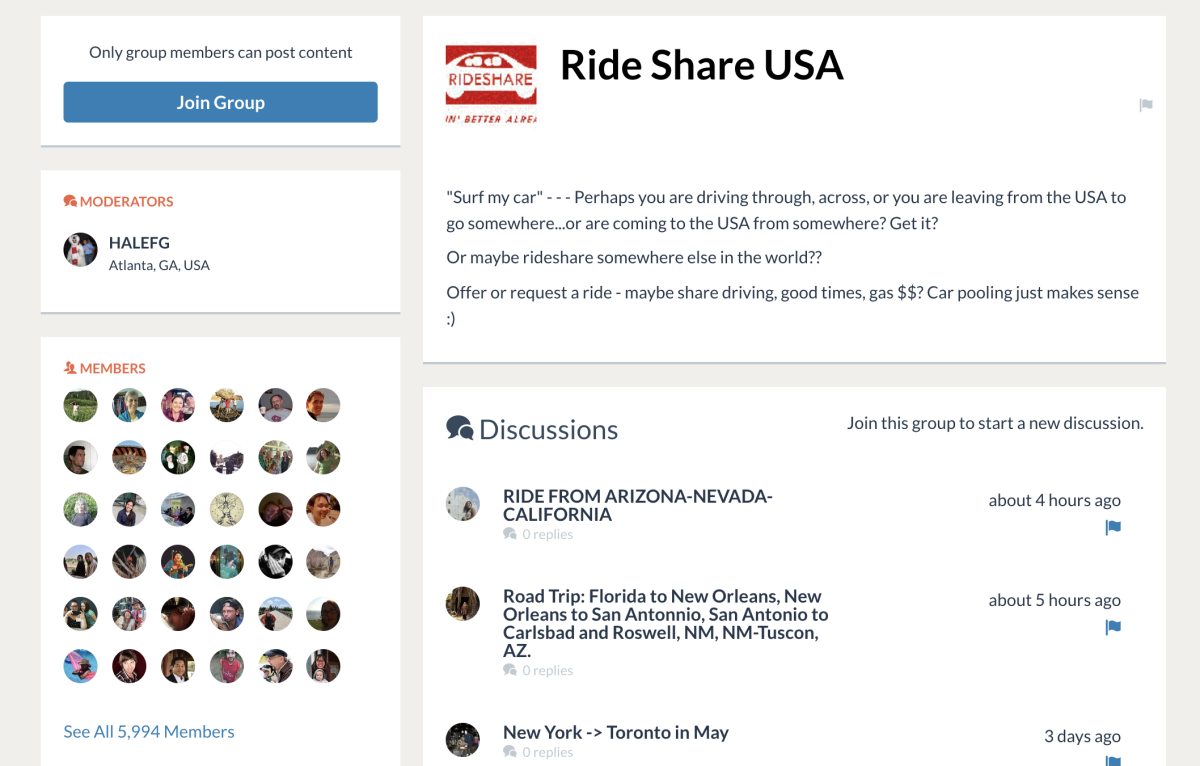 What, you thought Couchsurfing was just for scoring a free place to stay? Couchsurfing is and always has been a community center for travelers, offering forums for finding the best places to grab a bite, a beer, and, well, a ride out of town. While it might not be as reliable as the aforementioned services, Couchsurfing can provide rides in a pinch, and rides with seasoned travelers who know how to get around.
Additionally, because these rides are not officially through a service, they aren't taxed by Couchsurfing and are usually cheaper. Good luck, and happy ride hunting.
For access to exclusive gear videos, celebrity interviews, and more, subscribe on YouTube!