Travel
Uniquely American Adventures You'll Want to Book Right Now
After more than a year of dealing with the COVID-19 pandemic, a restless nation seeks to get outside and stretch its legs again. Adventure is back and travelers are eager to find one-of-a-kind experiences. And where are these amazing destinations? Well, we've found six of them right here in the U.S.A. These are the kind of American adventures you'll remember for the rest of your life. What's the best time to visit? Right damn now!
1. Dive a Shipwreck
Key Largo
Florida
The Keys are famous for gorgeous, high-visibility diving, but Key Largo has spiked its waters with extra bling to ensure an unforgettable experience. Like shipwrecks? Coral reefs here have snagged them since the 1700s, and in 2002, the 510-foot Navy transport ship Spiegel Grove was sunk intentionally, presenting a ghostly, hulking visage starting
at a depth of about 80 feet. Or dive Molasses and Elbow reefs for huge coral heads and swarms of colorful marine life, including moray eels and barracuda.
Bragging rights: No dive trip is complete without snapping 
a selfie with the Christ of the Abyss statue, aka Underwater Jesus.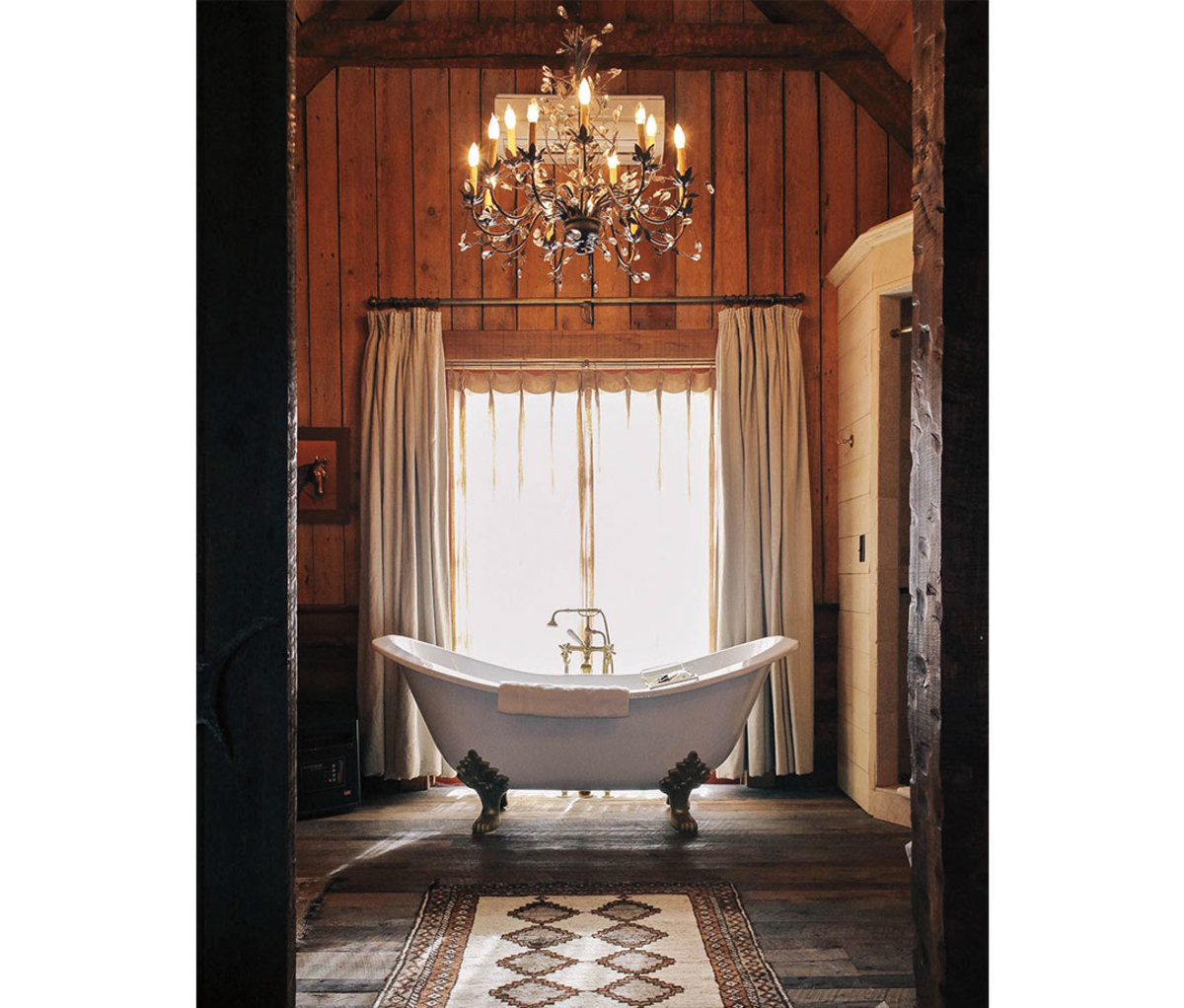 2. Ride Big Sky Country
The Ranch at Rock Creek
Montana
There are dude ranches, and then there are whoa, dude ranches. Yes, you can ride horses until your butt's raw across 6,600 acres in a pristine, rolling western Montana valley. Hell, you can even learn roping and other cowpoke skills at the on-site rodeo. Meanwhile, though, the rest of your crew might opt for fly-fishing, zip-lining, sapphire mining, archery, or yoga.
Bragging rights: A ranch since the 1850s, the property now is operated by hotelier Relais & Chateaux, meaning "grub" is Dungeness crab and wagyu beef bavette and your "bunkhouse" is anything from a tricked-out Conestoga to a luxury suite.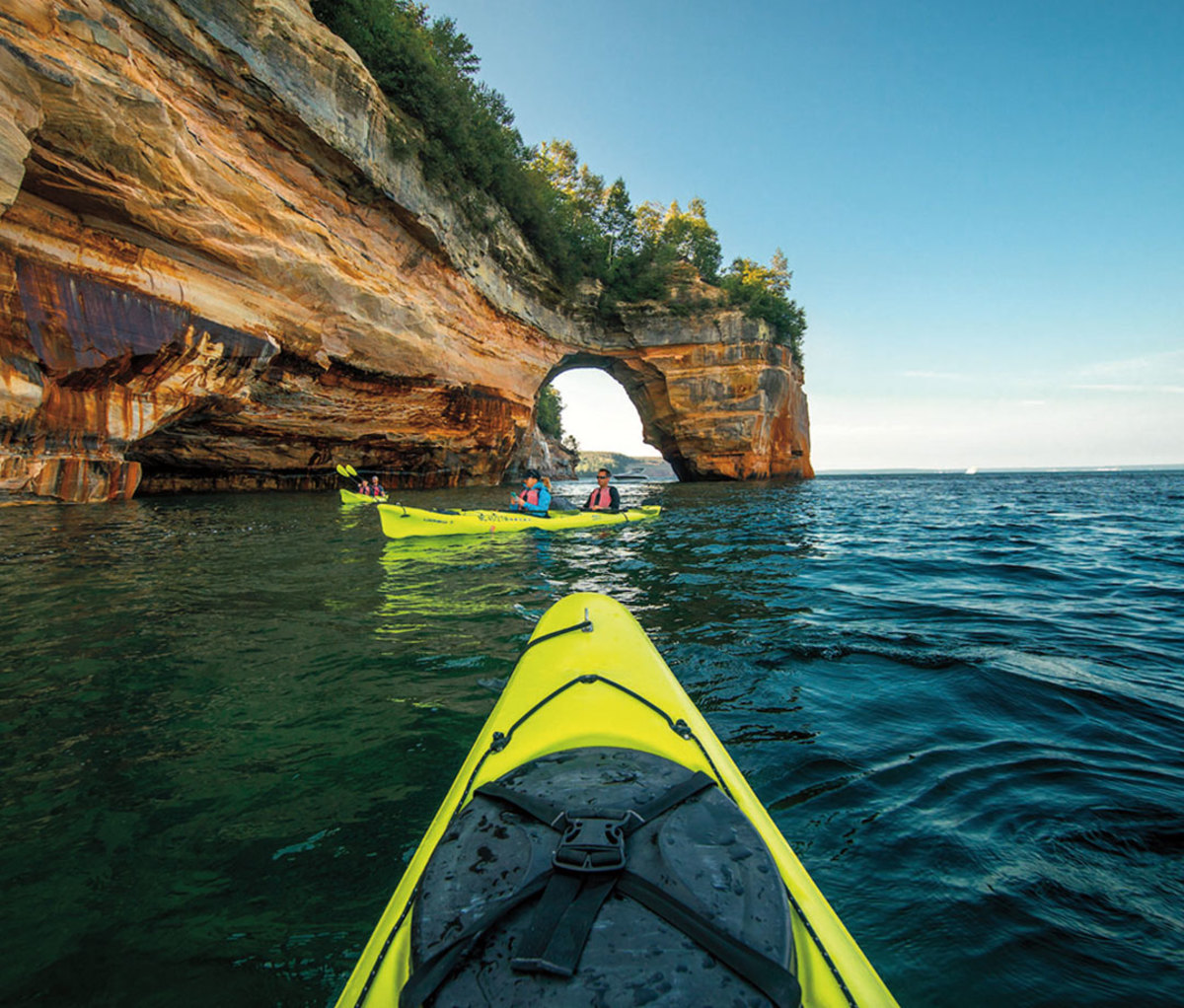 3. Paddle a Great Lake
Pictured Rocks National Lakeshore
Michigan
If all you know about Lake Superior is from "The Wreck of the Edmund Fitzgerald," set the GPS for the town of Munising on the Upper Peninsula's southern shore and prepare to have preconceptions scrambled. Launch 
a sea kayak from Pictured Rocks Kayaking's ferry-style boat, and paddle clear aqua-green waters up close to towering, arching shoreline sandstone formations with local names like Chapel Rock, Rainbow Cave, and Miners Castle.
Bragging rights: For a change of equally awesome scenery, hike the shore's east end to the Grand Sable Banks and Dunes, left dramatically perched 300 feet above Superior by the last ice age.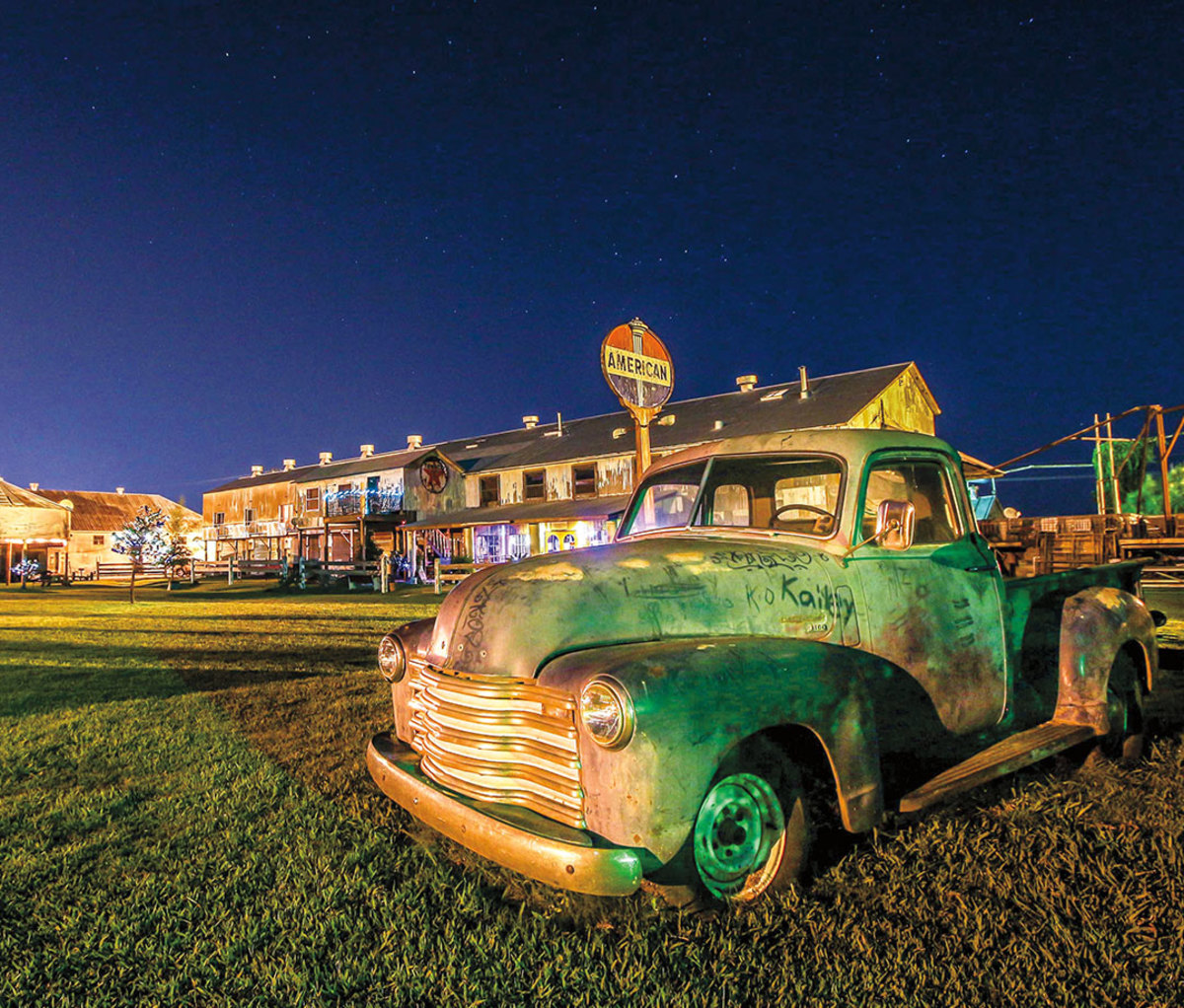 4. Road-Trip the Blues
Highway 61
Mississippi
Kickoff your Americana trek at the
 mythical start of the Mississippi Delta, the lobby fountain of the Peabody Hotel in downtown Memphis. Then aim south across the state line on Highway 61, marinating in John Lee Hooker tunes and local hot tamales. Ponder which rural intersection is the "crossroads" where proto-bluesman Robert Johnson infamously traded his soul for guitar prowess. Wind up in Clarksdale, home to no-joke, hard-drinking juke joints Red's Lounge and Ground Zero.
Bragging rights: Lay your throbbing head at nearby Shack Up Inn, offering a choice of barely refurbished shotgun shacks or rooms in a former cotton gin.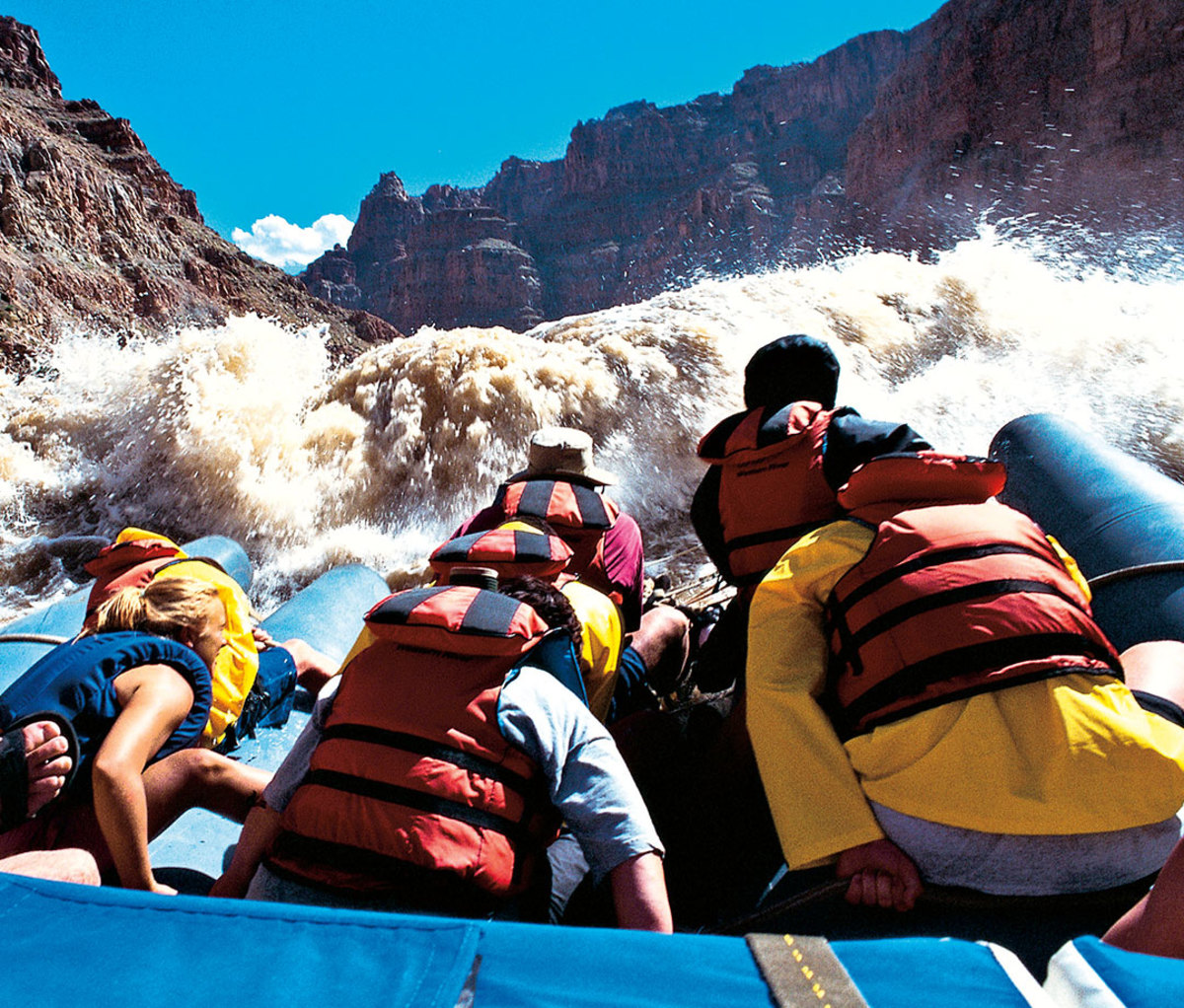 5. Surf Cataract Canyon
Colorado River
Utah
OK, it's not really surfing, but nothing gets on top of the Colorado River's Class III and IV whitewater south of Moab quite like Western River Expeditions' sturdy J-Rig rafts. When not thrashing through rapids dubbed Little Niagara and Satan's Gut, glide calmer waters sandwiched between the region's famous red rock canyon walls and explore ancient Native American ruins. And at camp each night, refuel on steaks and salmon whipped up by the crew. (Excursions of two or four days are available.)
Bragging rights: For big whitewater, straddle a pontoon at the raft's bow. And then hold the hell on!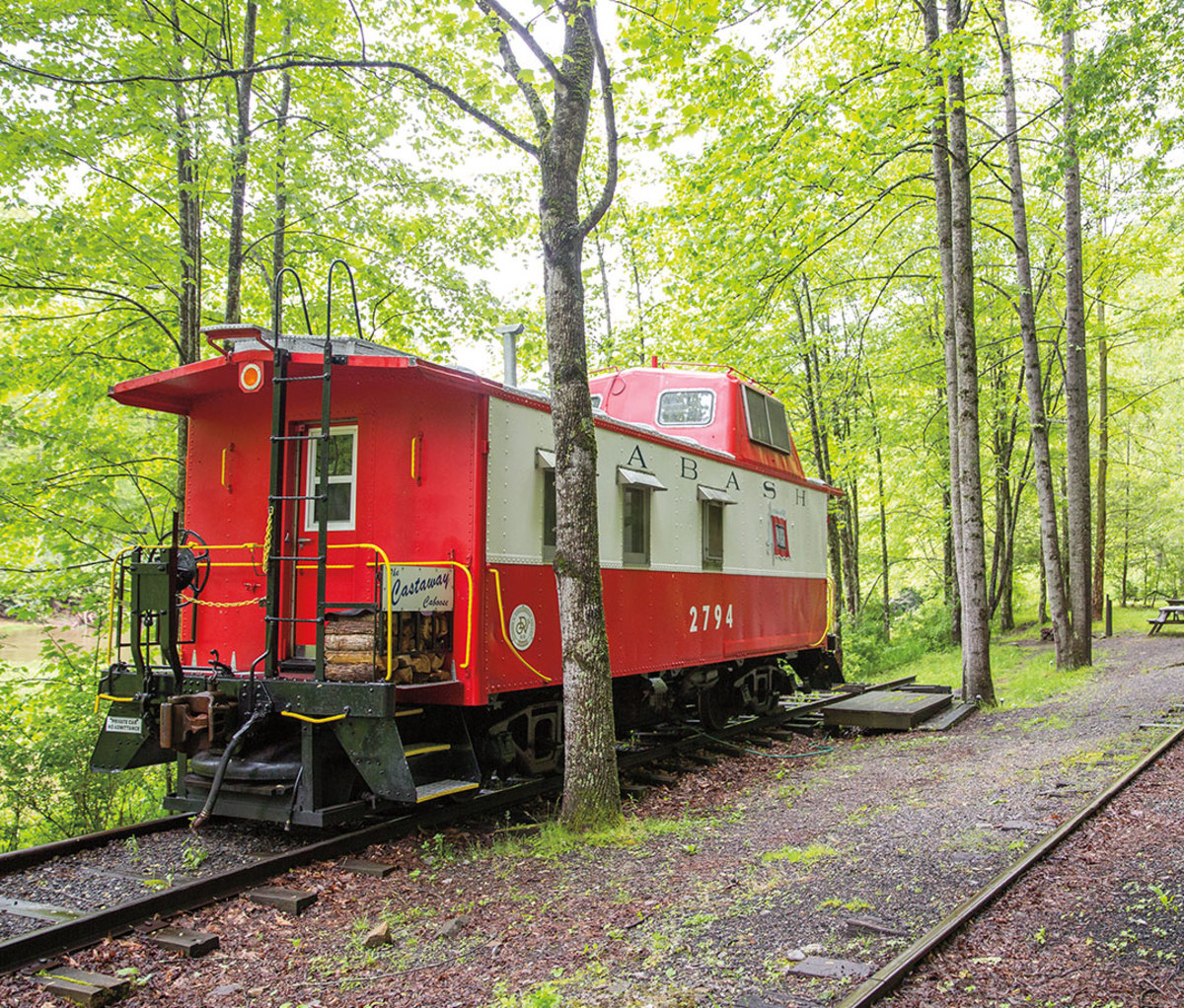 6. Camp in a Caboose
The Durbin Rocket
West Virginia
If you're a rail buff, it's a thrill just to
 hop a 100-year-old steam locomotive that belches cinders while climbing (and climbing) from the tiny town of Durbin, WV, into the Monongahela National Forest. But it's also the only train in the country that will uncouple its camping-outfitted caboose at the literal end of the line. The engineer will wave as he chugs off and leaves you miles away from civilization (and cell service) for one to three nights.
Bragging rights: Before the engine returns, while away the hours hiking and fishing the beautiful Greenbrier River. Don't forget bear spray.
For access to exclusive gear videos, celebrity interviews, and more, subscribe on YouTube!