Travel
Weekends Ventura County: How to Make the Most of 48 Hours at This Beachside Oasis
Home to Channel Islands National Park, 70 miles of sprawling coastline, two harbors, and Patagonia's headquarters, Ventura County is the perfect destination for beach lovers and water sports enthusiasts.
While Ventura isn't any exception to the crowds of Southern California, it does offer a number of remote beaches with hints of the rugged central and northern coast. Here's how to make the most of a quick trip to this pleasant beachside oasis.
Getting There
If you're flying, you'll land in Los Angeles, Burbank, or Santa Barbara – SBA is the closest airport, located just 30 miles north of Ventura. Once you touch down, you can either pick up a rental car or take a shuttle from the airport. If you're arriving via ground transportation, Highway 101 will deposit you right in the heart of town.
Another great option is taking Amtrak's Pacific Surfliner, which stops in downtown Ventura.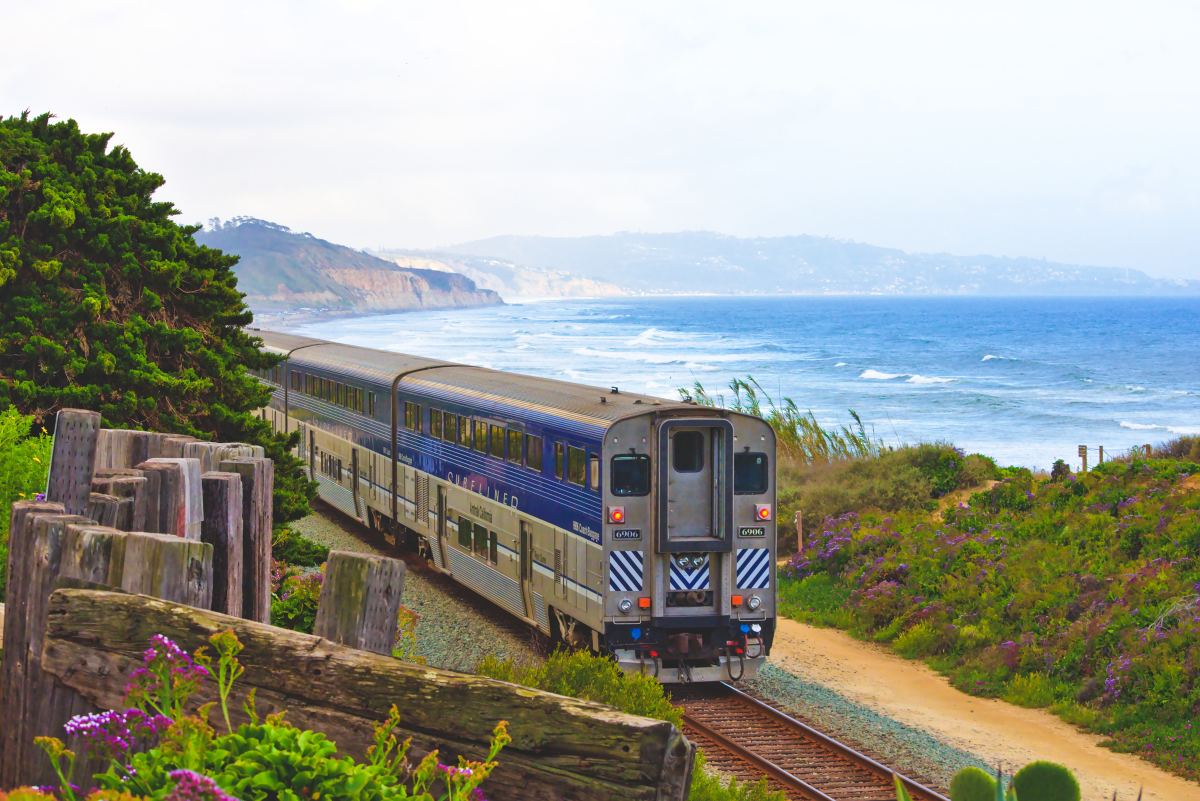 Where to Stay
When it comes to accommodation options, Ventura is in no short supply.  The Ventura Beach Marriot is a good central option, providing easy access to downtown Ventura and both the Channel Islands and Ventura Harbor – this dog-friendly hotel is beautiful and onsite bike rentals make it easy to explore the town. If you're looking for a more unique stay, Waypoint Ventura offers luxuriously restored vintages trailers located near downtown. If you prefer to keep things more rustic, Ventura County is home to a number a beautiful coastal campgrounds, as well.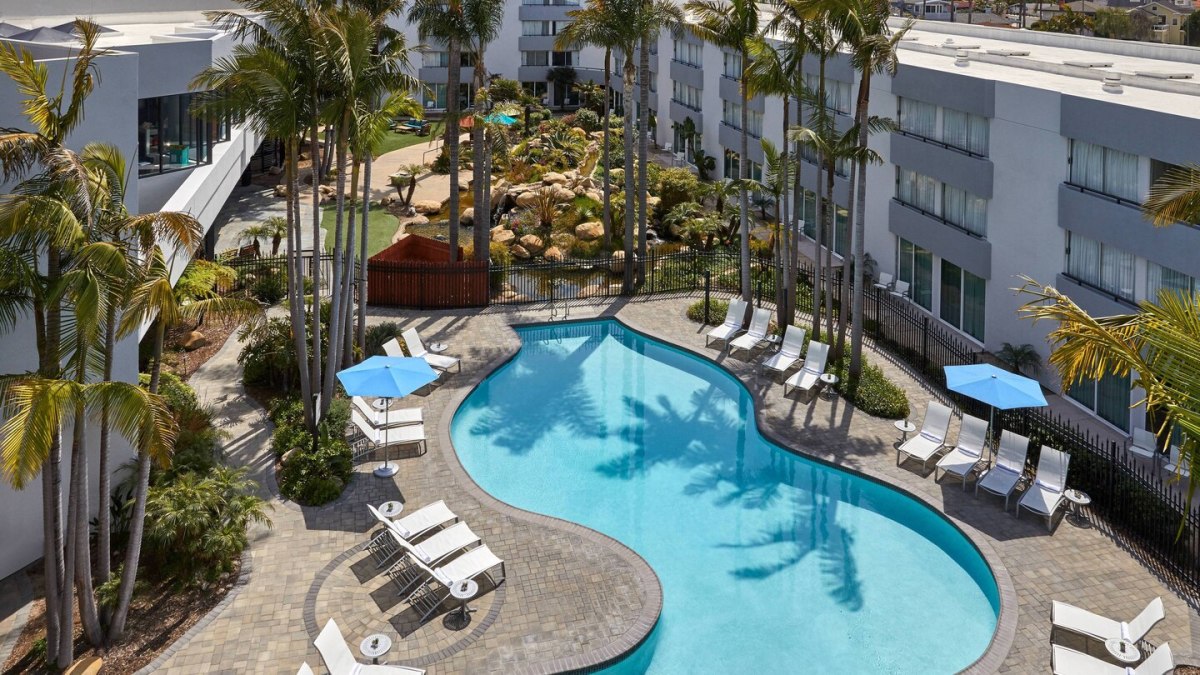 Getting Around
As with most destinations, having your own set of wheels will make things easier but certainly isn't necessary. If you plan to spend the majority of your time in downtown Ventura, everything is easily within walking distance. There is also a free trolley in town, the Ventura Downtown-Harbor Trolley, which shuttles between Ventura Harbor Village and downtown Ventura. Additionally, Uber, the public bus, and bike rentals are all readily available.
Friday
5 p.m. – Head to Ventura Harbor for an evening standup paddle or kayak session – bring your own board or pick up a rental from Ventura Boat Rentals. Paddle to the harbor entrance to view the iconic mermaid statues or meander through the Ventura Keys and drool over the waterfront homes.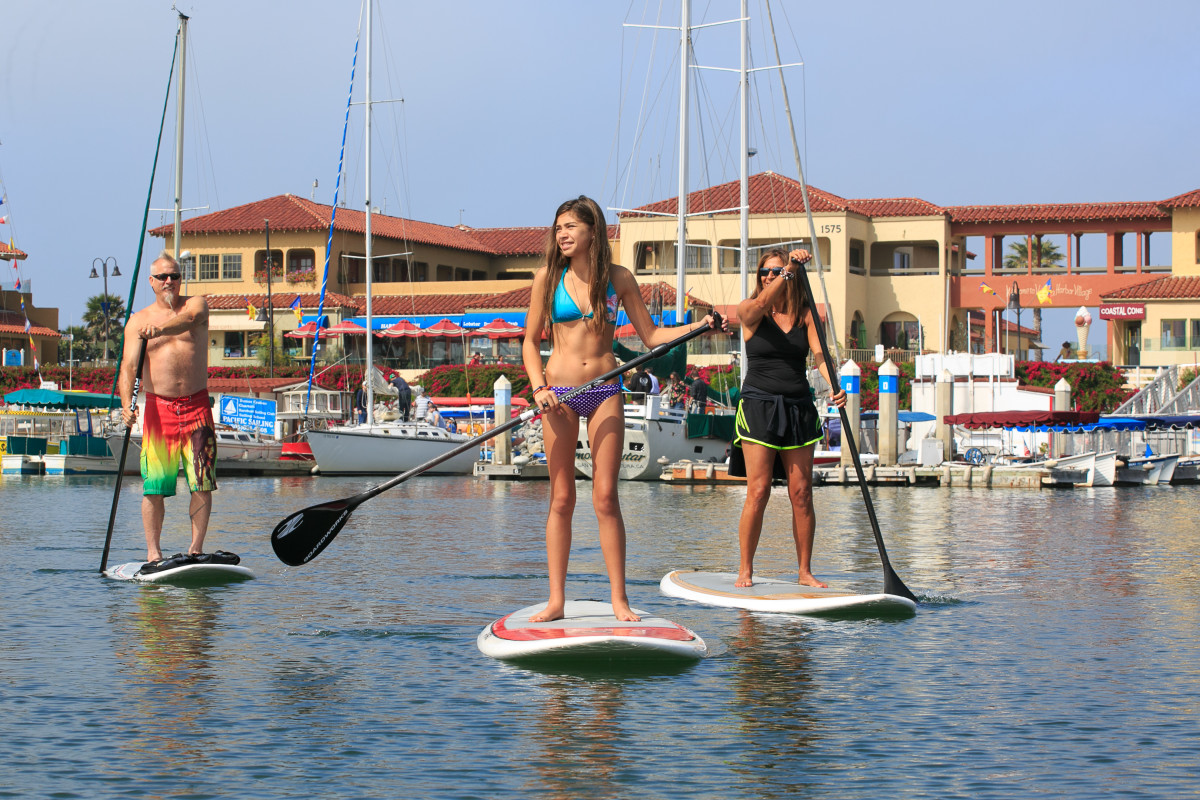 7 p.m. – Enjoy a sunset dinner at Andria's Seafood. Voted "Best Seafood" since 1982, Andria's is famous for its classic fish and chips as well as its mouthwatering clam chowder, made fresh daily.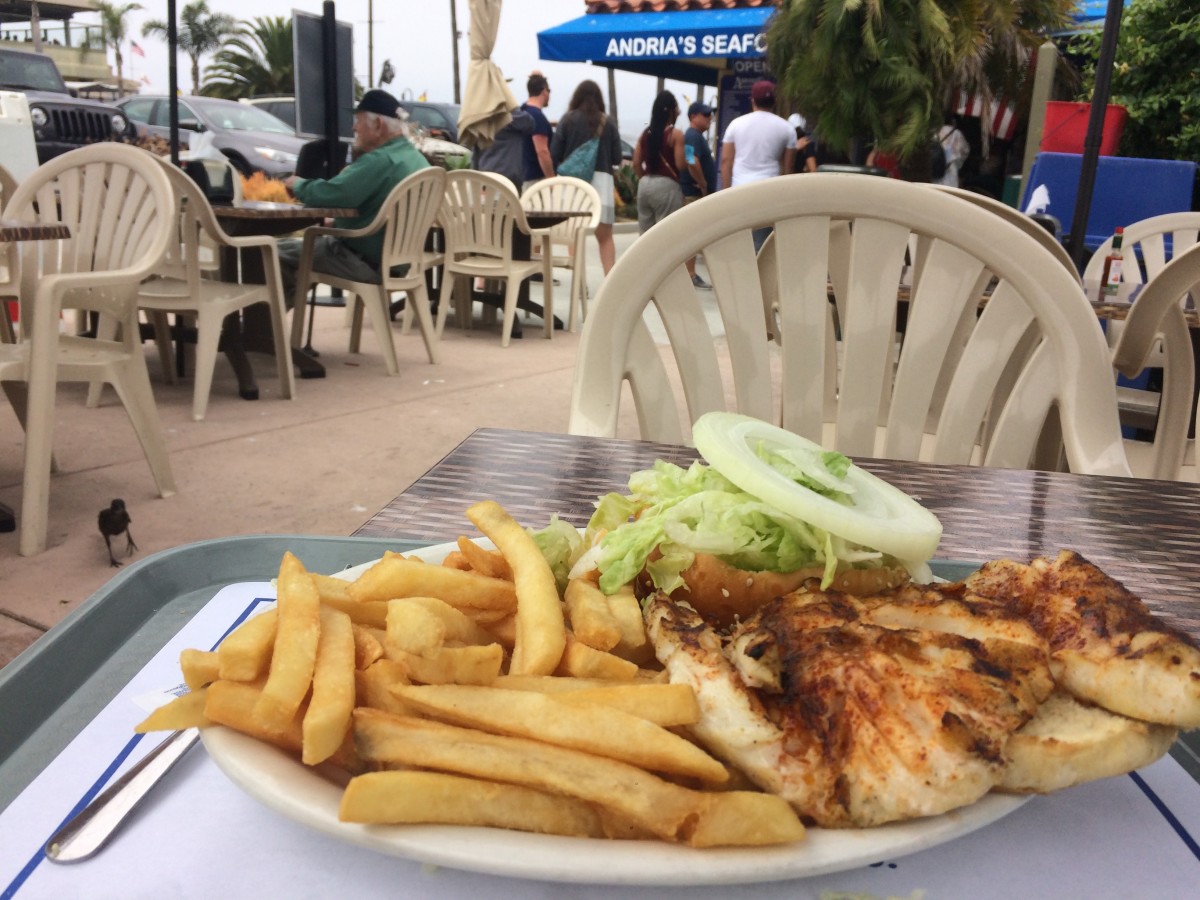 8 p.m. – Hope you saved room for dessert! Also located in the harbor, Coastal Cone has the best ice cream in town. While there are many tasty flavors to choose from, their handcrafted Taiyaki fish-shaped waffle cone is a must.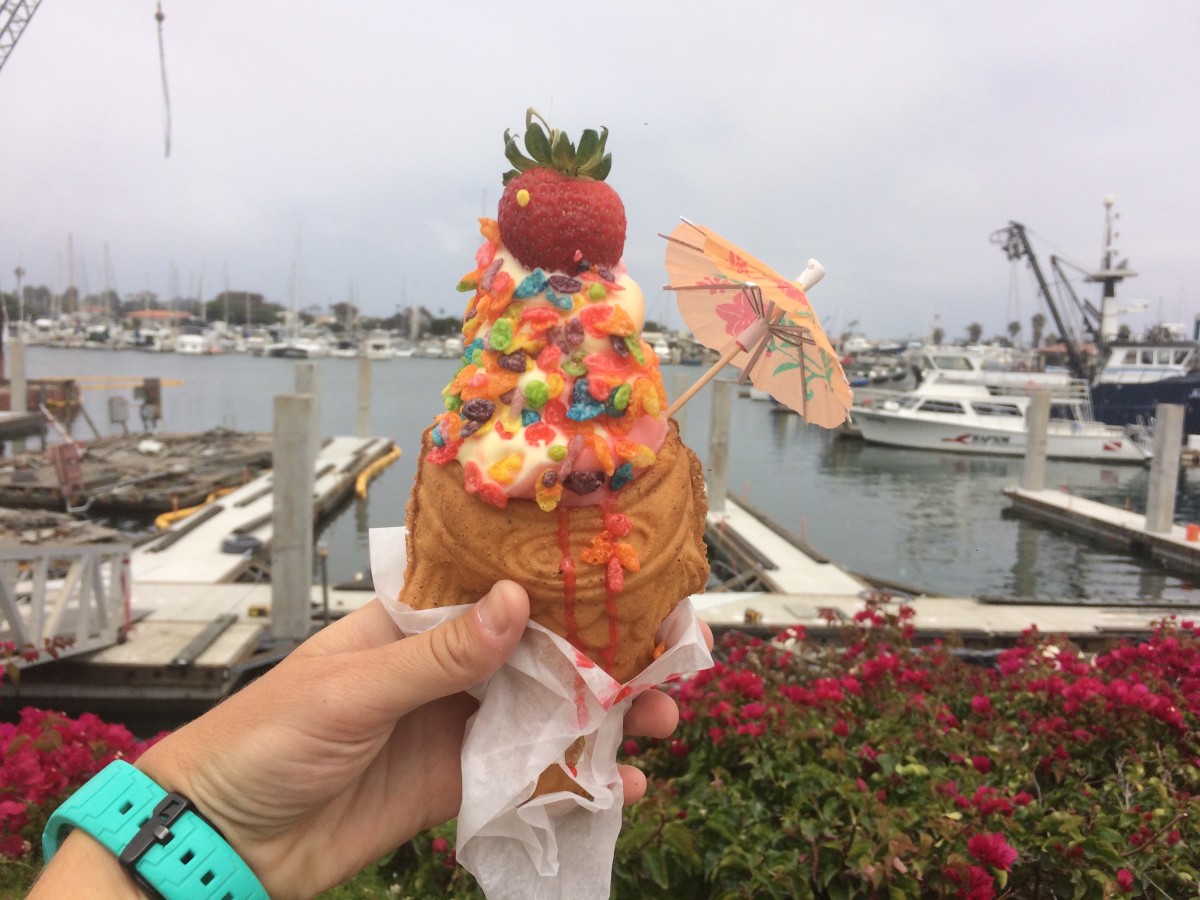 8:30 p.m. – Take an evening walk around Ventura Harbor Village and peruse the shops lining the boardwalk. Head home early and catch some zzz's for tomorrow's adventures.
Saturday
7 a.m. – Wake up early and head to Corrales Mexican Food for the best breakfast burritos in town. Be sure and fill up, you've got a big day ahead of you.
8 a.m. – Head back to Ventura Harbor and check in with Islands Packers for your day trip out to the Channel Islands. The Channel Islands are composed of eight separate islands, five of which are part of Channel Islands National Park. The islands and the surrounding waters are protected and as a result, remain rugged and beautiful, with wildlife sightings aplenty.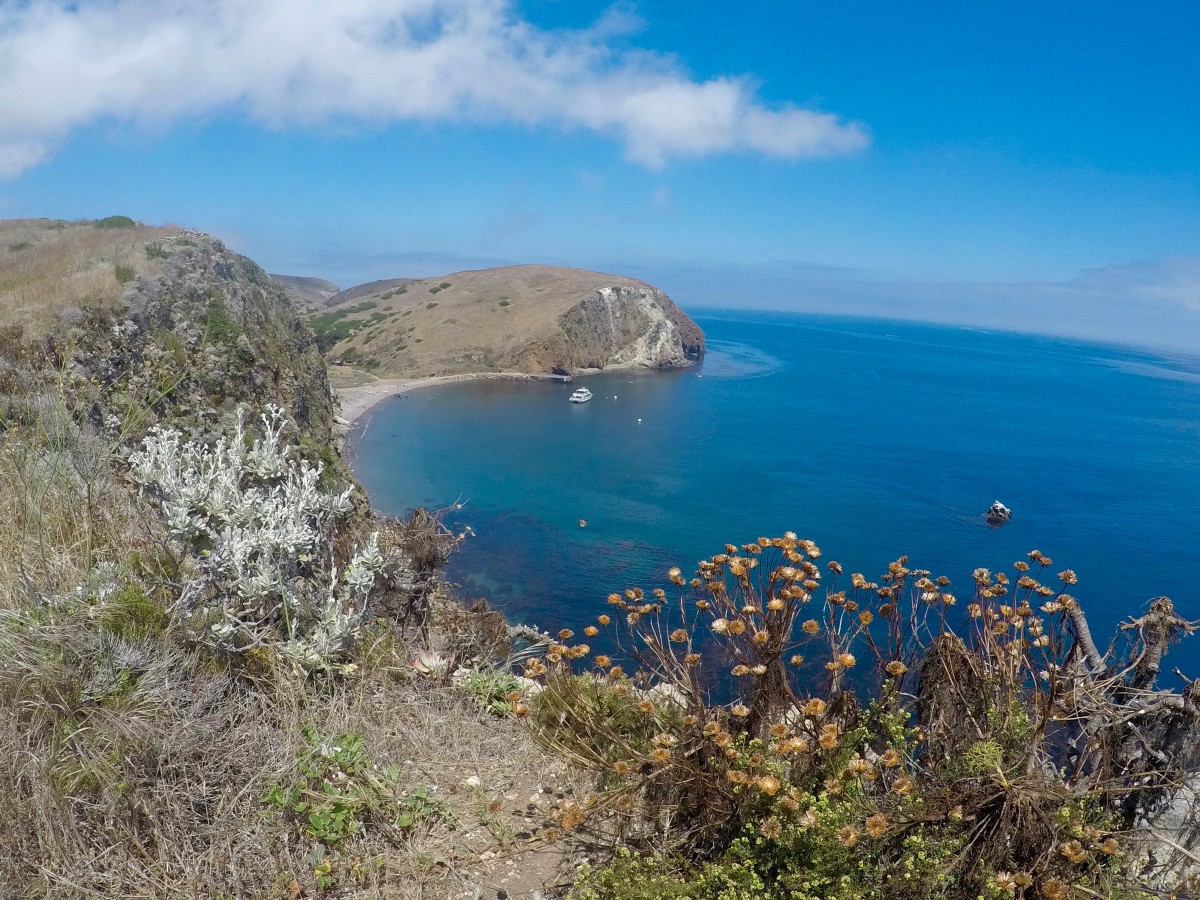 8:30 a.m. – Meet up with Chef Neal from Channel Islands Provisioners and pick up your food for the day (be sure to coordinate your food ahead of time). There's no food available on the island so make sure you're prepared.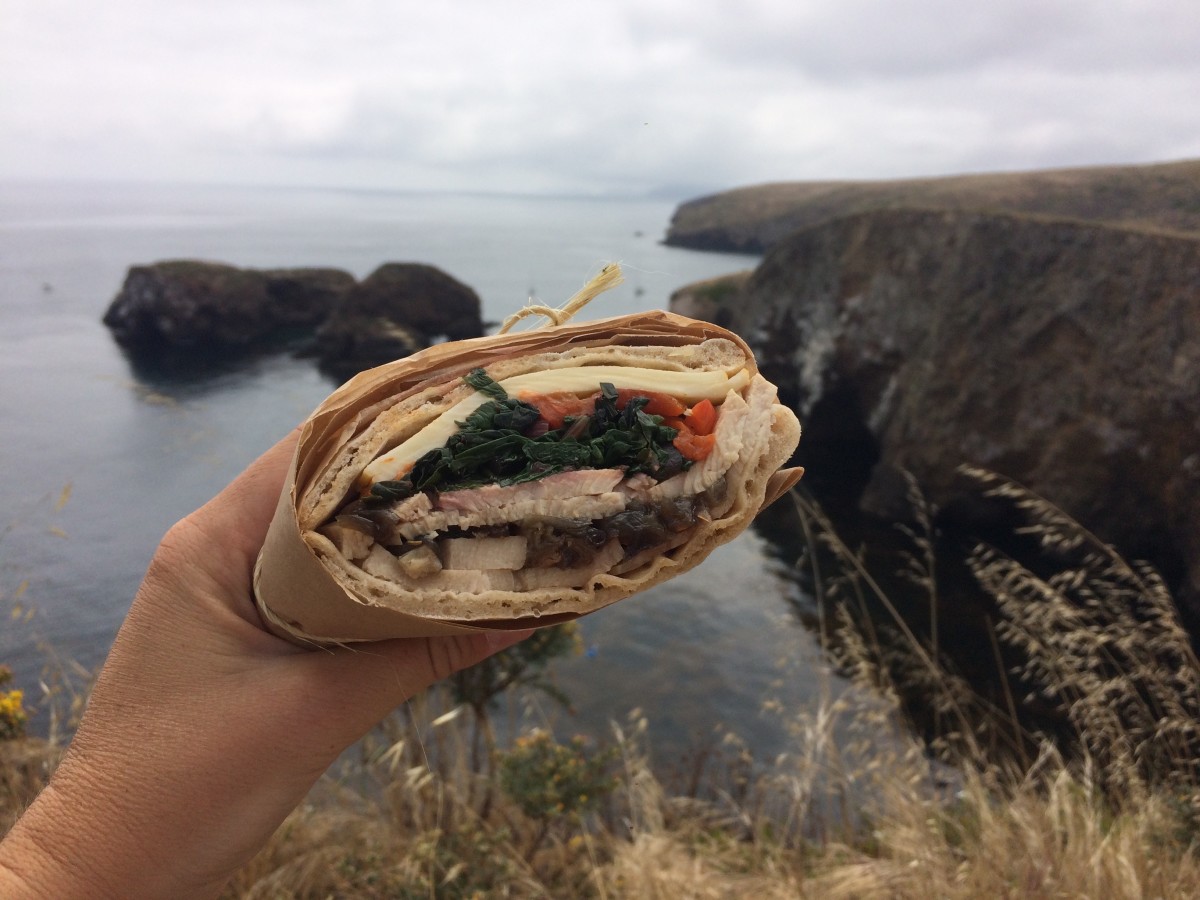 9 a.m. – Board the Island Packers' boat and head out to Scorpion Anchorage, located on Santa Cruz Island. Try and snag a seat on the upper deck and keep your eyes peeled for wildlife – if you're lucky you'll spot a pod of dolphin or a breaching whale.
10:30 a.m. – Set out on foot to explore the island. Cavern Point loop is roughly 1.5 miles and offers incredible views along the way. Keep your eyes peeled for island foxes and the many endemic plants that call the island their home. Break for lunch at any one of the idyllic viewpoints along the way.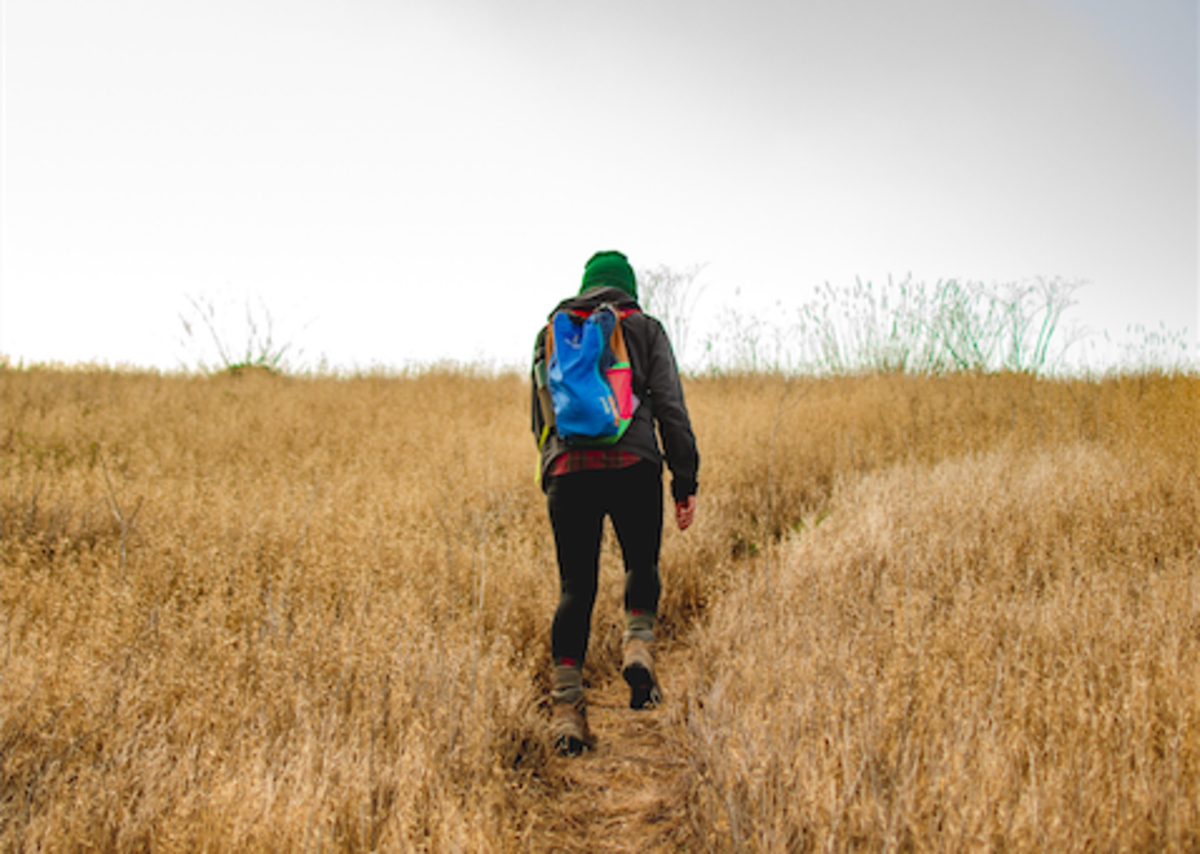 1 p.m. – Perhaps the best way to see the island is via water. Bring your own kayak or jump on a tour with Santa Barbara Adventure Company. Visibility is amazing, the kelp forest is lush, and the sea caves lining the island are absolutely stunning.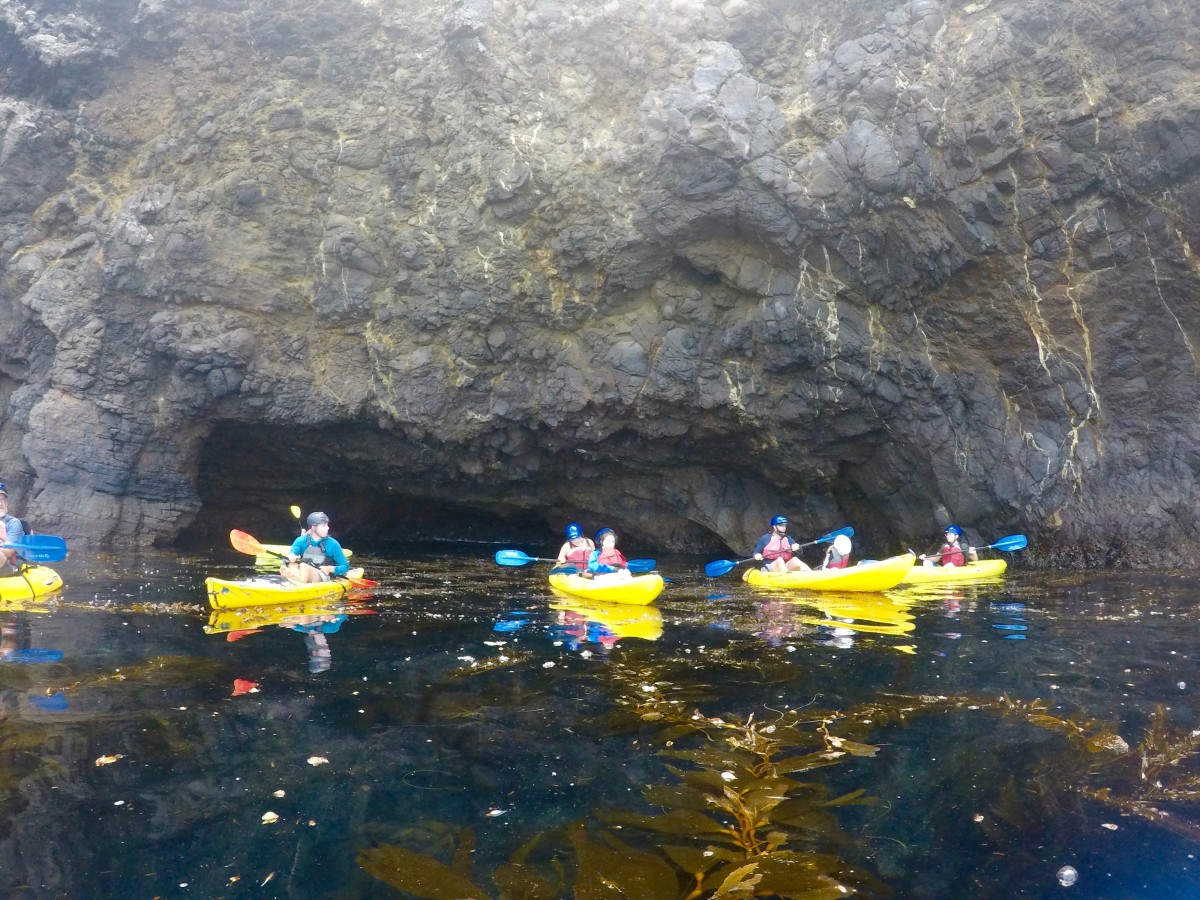 4 p.m. – Board the Island Packers' boat and head back to the mainland.
6 p.m. – Cruise back to downtown Ventura and hit Rumfish y Vino for dinner. The gastro-bar is located in the heart of town and offers indoor/outdoor seating with fresh fish, tacos, and burgers rounding out the menu.
8 p.m. – A trip to Ventura wouldn't be complete without a visit to a local brewery. There are a few in town but Topa Topa Brewing Co. is a local favorite. Nestled below the Topa Topa mountain range that are their namesake, the brewery offers 16 rotating taps of hand-crafted beers.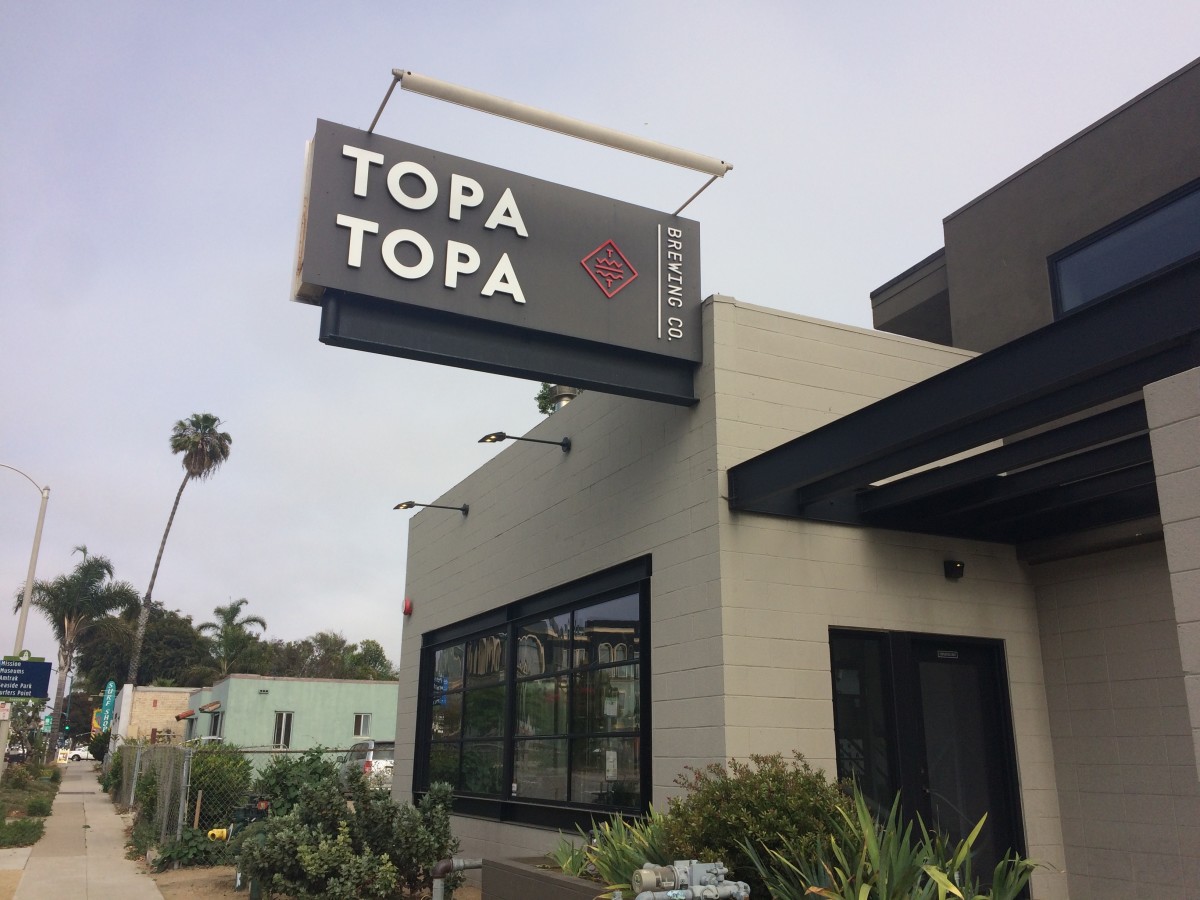 Sunday
8 a.m. – Kick off your day with breakfast at the Golden Egg Café. The Golden Egg is a hole-in-the-wall eatery offering fresh fruit and a variety of egg dishes that are sure to make you feel right at home.
9 a.m. – Head to C Street/Surfer's Point for a morning surf. Located near the pier and downtown Ventura, Surfer's Point is a southern facing point break, offering long rights, well-suited for both longboarders and shortboarders. If surfing isn't your thing, watch from the park or take a stroll to the pier.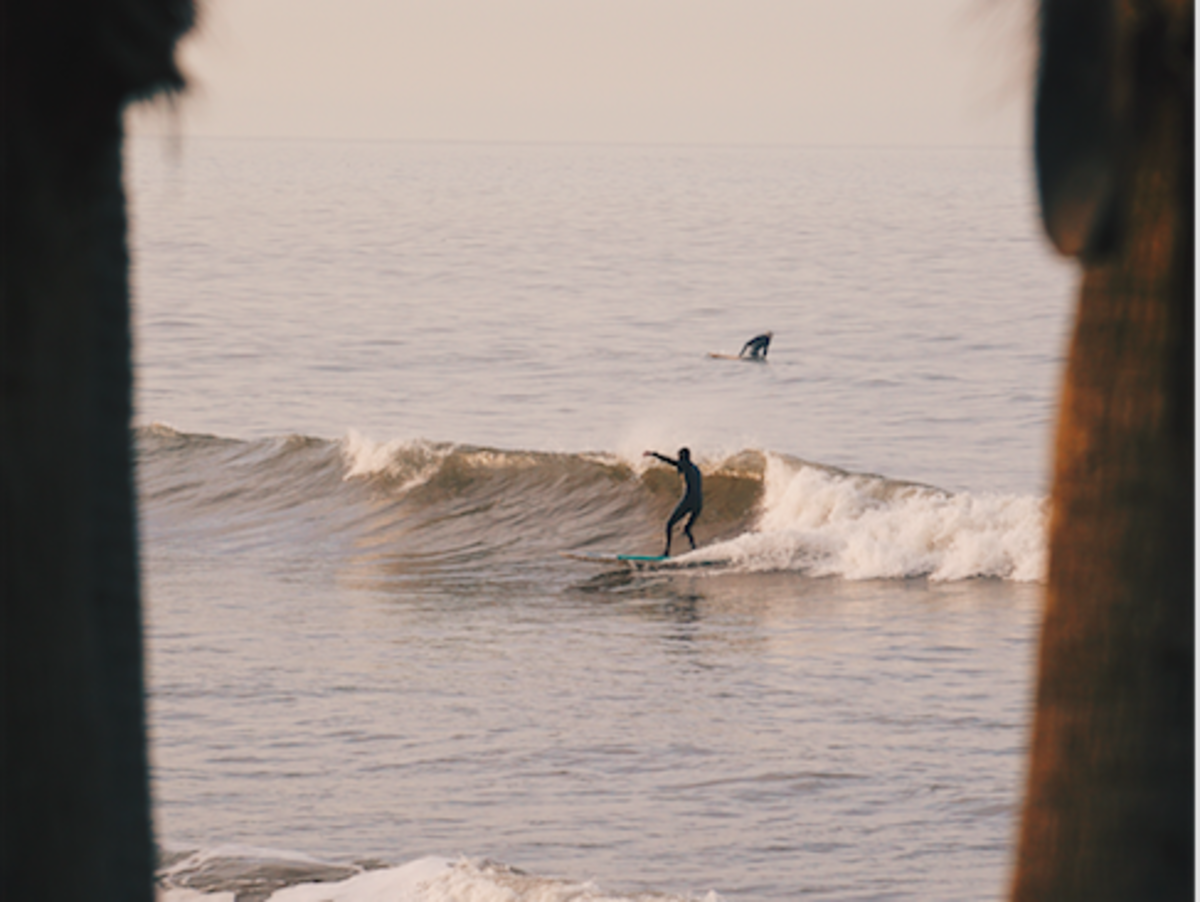 11:30 a.m. – Follow the boardwalk to the pier and grab lunch at Beach House Tacos. Located on the pier, the view can't be beat and the tacos are both tasty and affordable.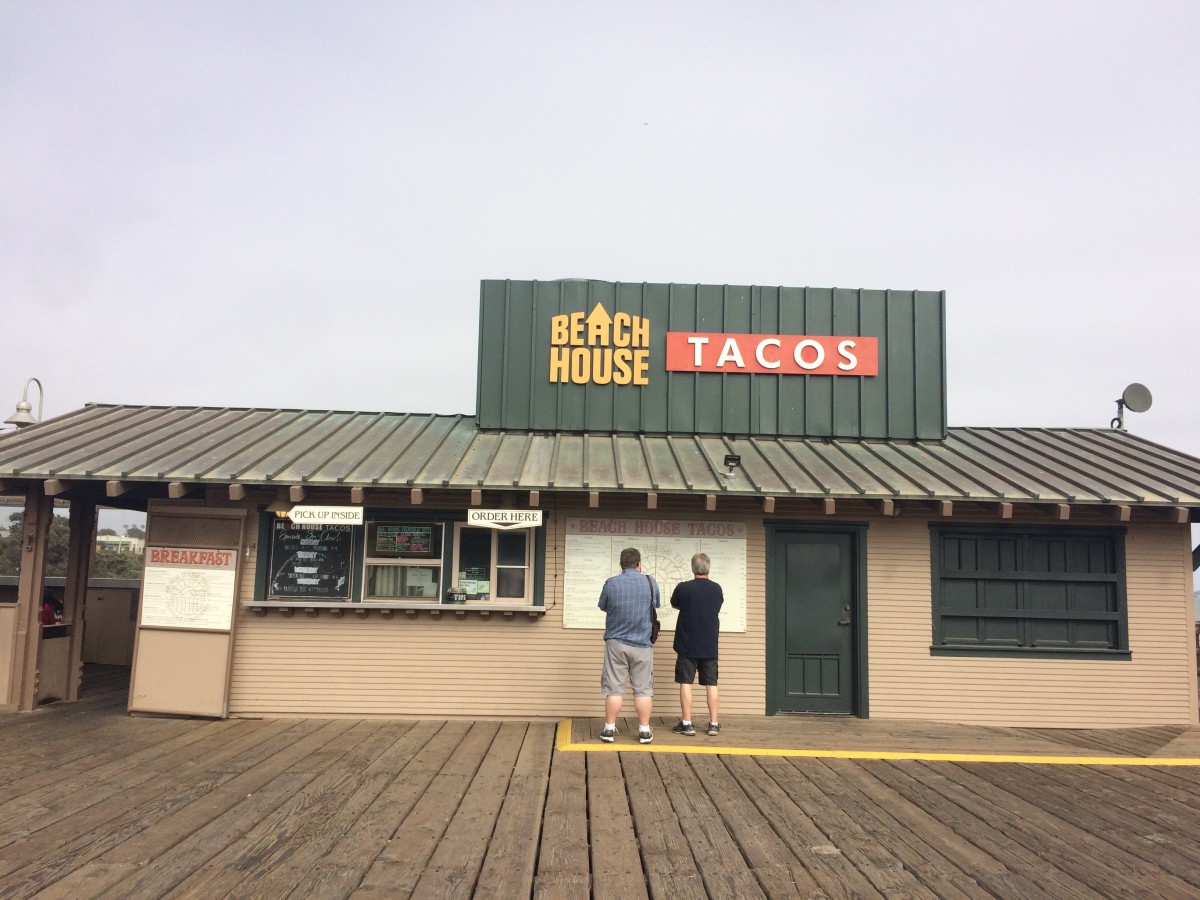 1 p.m. – With so much to see and do in downtown Ventura, you won't be able to fit everything into one weekend. In order to see as much as possible, rent a cruiser or electric bike from Ventura Bike Depot and cruise the streets of downtown and the boardwalk to take in the sights.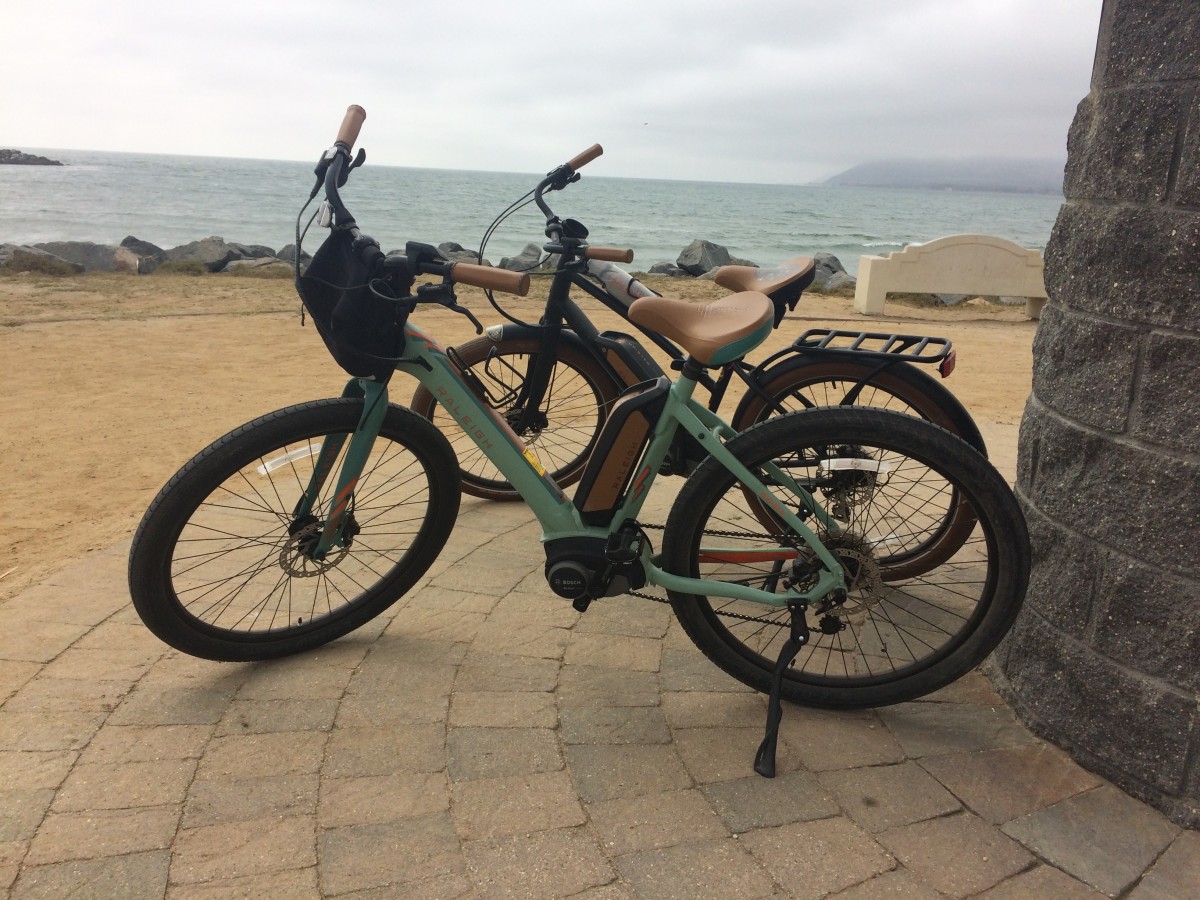 2 p.m. – Head to the Channel Islands Harbor and rent jet skis from SoCal Jet Ski. Once outside of the harbor, you'll have the chance to speed down the beaches and search for wildlife. If high-speed cruising isn't your thing, rent a duffy boat and tour the harbor at a leisurely pace.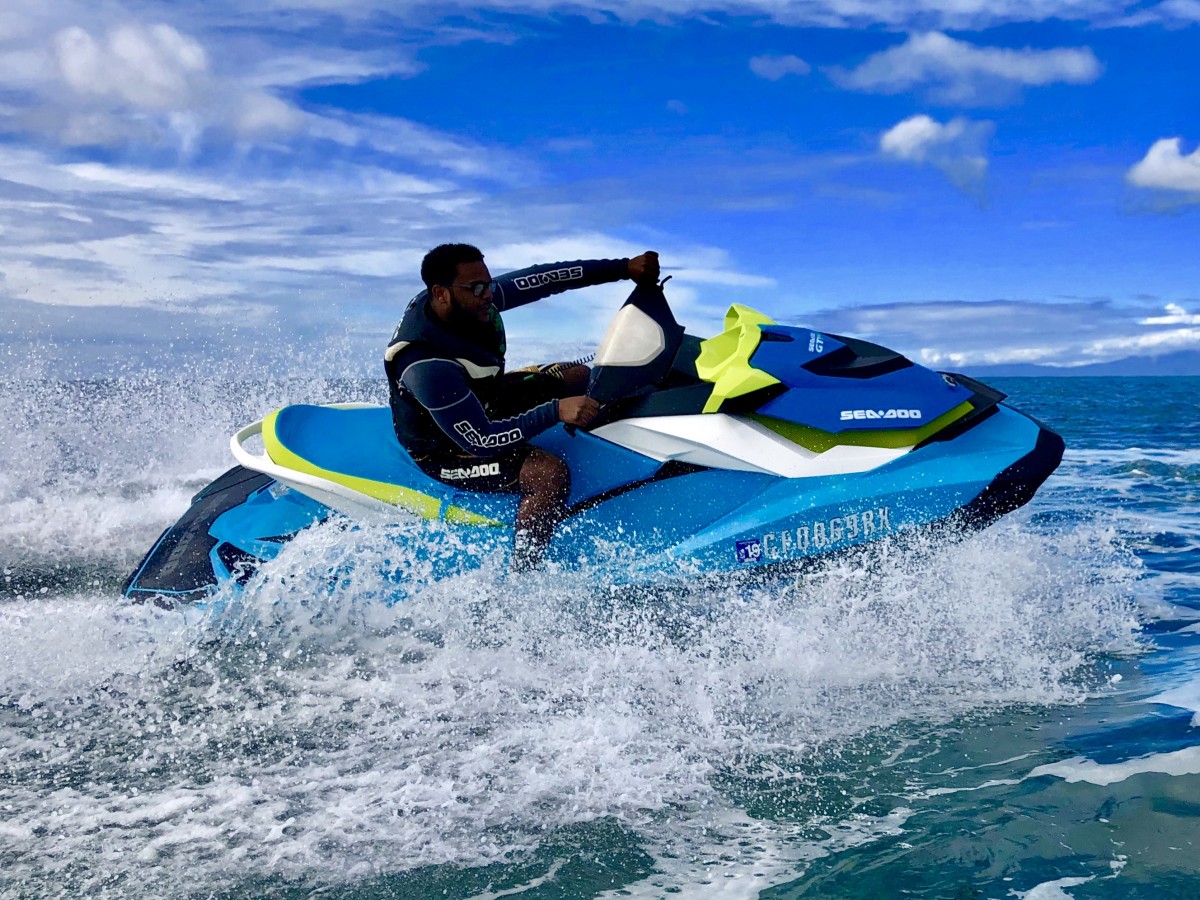 5 p.m. – Round out your trip with a sunset dinner at the Waterside Restaurant and Wine Bar. The wide menu includes fresh fish, chicken, salads, and burgers alongside a generous drink menu. Soak in the views before bidding Ventura adieu.