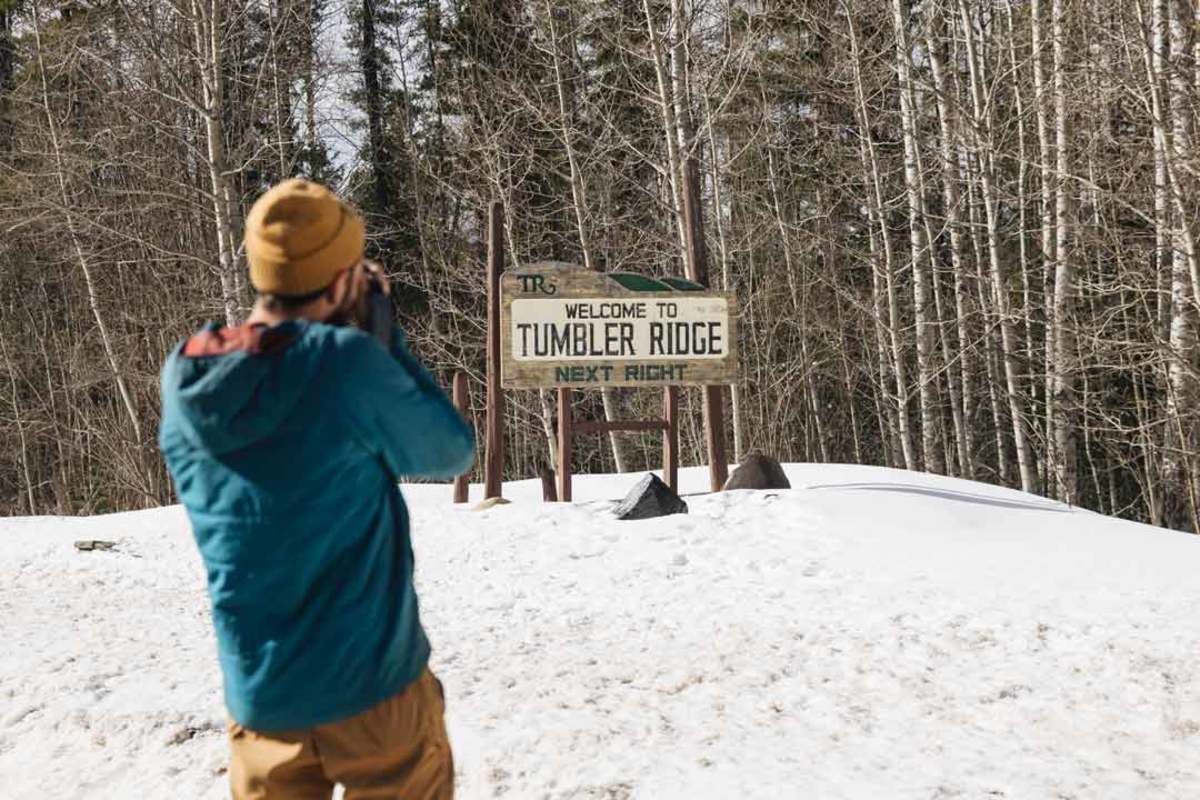 The first thing you notice about Tumbler Ridge is the abundance of dinosaurs. Not actual living, breathing dinosaurs, but millennia-old fossils. Etched into riverbeds and rocks by the passing of time, it's these fossils that have helped make the area around this small, friendly town one of only two Geoparks in North America.
Sitting quietly in northeastern British Columbia, Canada, at the foothills of the Canadian Rockies, Tumbler Ridge is recognized by UNESCO as "an area of global geological significance." (If you want to nerd out on the geological composition of the area like I did, right this way.)
Unlike national or provincial parks, which are government-led projects, a Geopark is more of a grassroots thing, meaning it depends on local passion and pride to earn its distinction from UNESCO. And of passion and pride, there is no shortage in Tumbler Ridge. The scientists helming Tumbler Ridge's Global Geopark program during the week are the same people you'll share the crag or the skin track with on the weekends.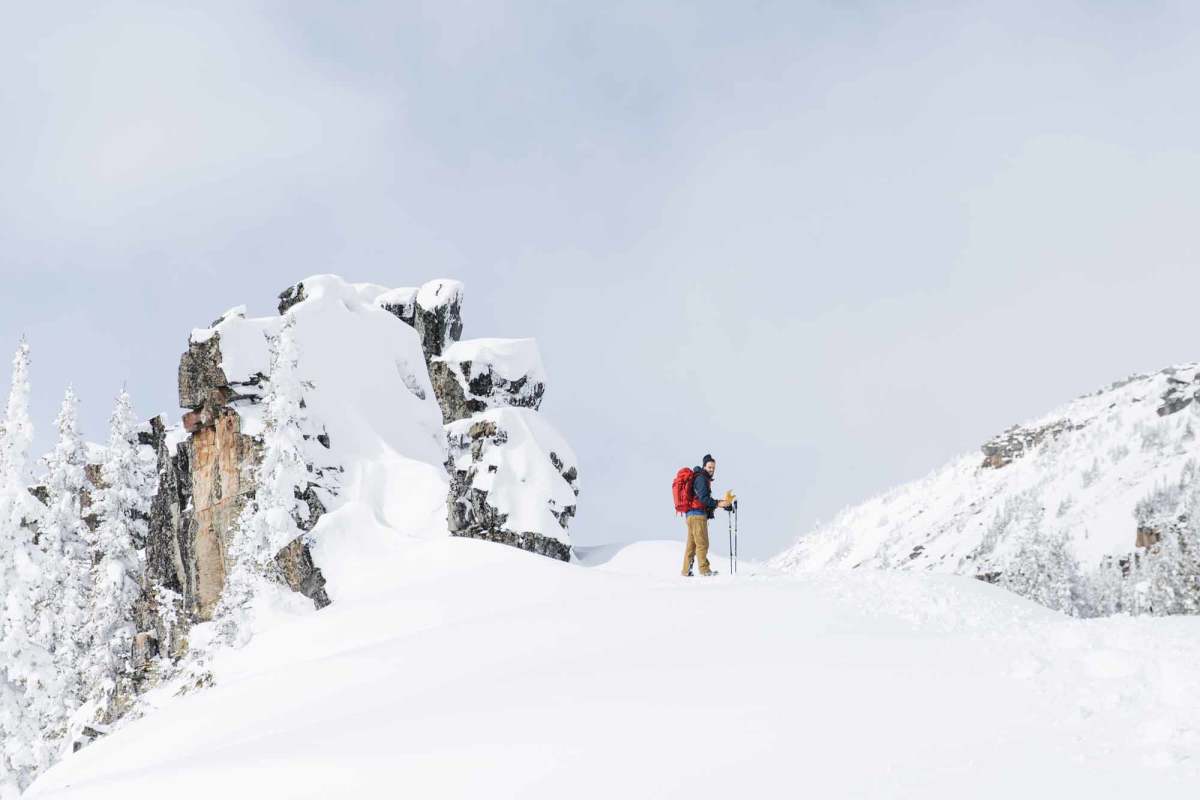 Beyond its historical merit, Tumbler Ridge is an adventure-sports mecca waiting to be discovered. If it's Jack London-style adventure you want, Tumbler Ridge is where you'll get it: radio-controlled roads, snow up to your shoulders, a waterfall that's higher than Niagara, and endless wilderness, glaciers, peaks, cirques, caves and canyons. And of course, something for the Michael Crichton fans.
Here's your starter guide to Tumbler, before Tumbler really gets started.
Getting There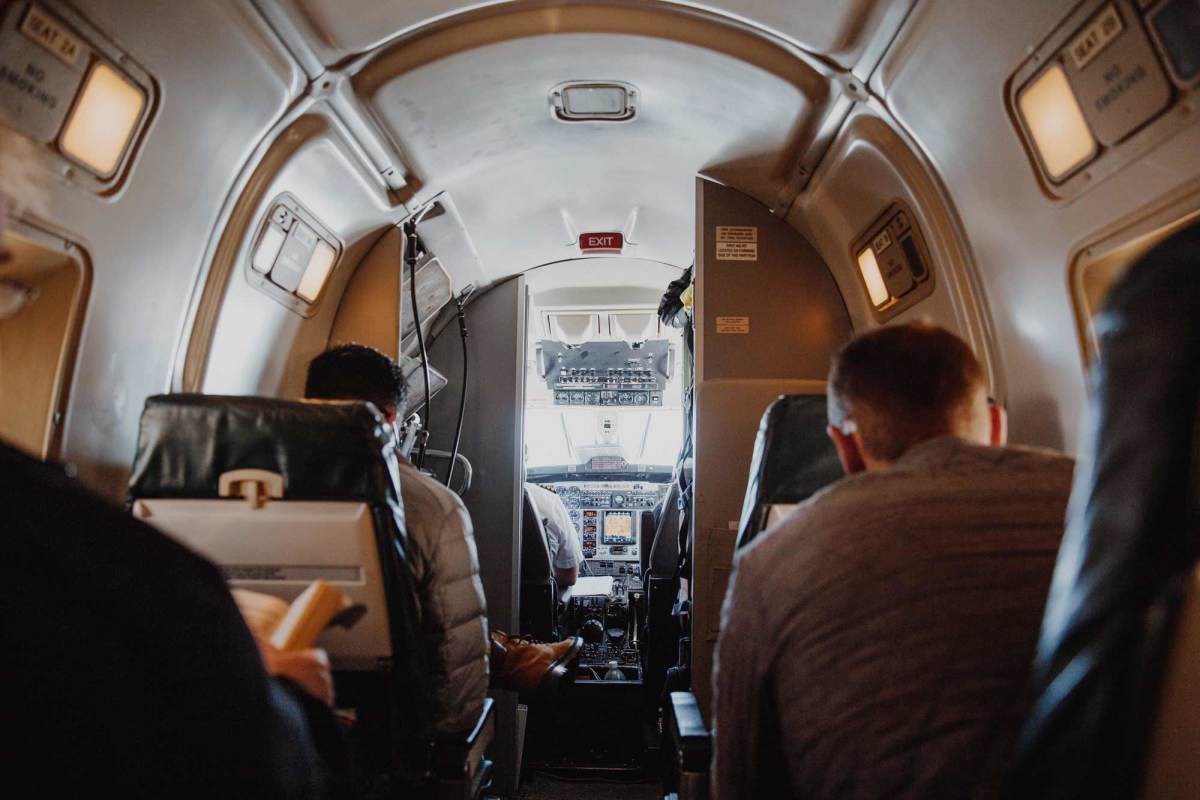 Vancouver International is the closest major airport. Hop on a flight to Prince George and catch a connecting flight into Dawson Creek. Car rentals are available at the Dawson Creek airport, but flights in and out only happen a few times a week, so plan accordingly.
Where To Stay
A small town means limited options for lodging. However, the Trend Mountain Hotel & Conference Center has everything you want in a solid adventure base: free Wi-Fi, a hot tub for defrosting, close proximity to the town center, and an attached western-style steakhouse you can access right from the lobby.
Gear
There's no gear shop in town yet, though according to the park's director, archaeologist Sarah Waters, it's at the top of her list right up there with "an espresso place" and "craft beer." You'll want to bring your own gear or rent anything you need before arriving in town.
What To Do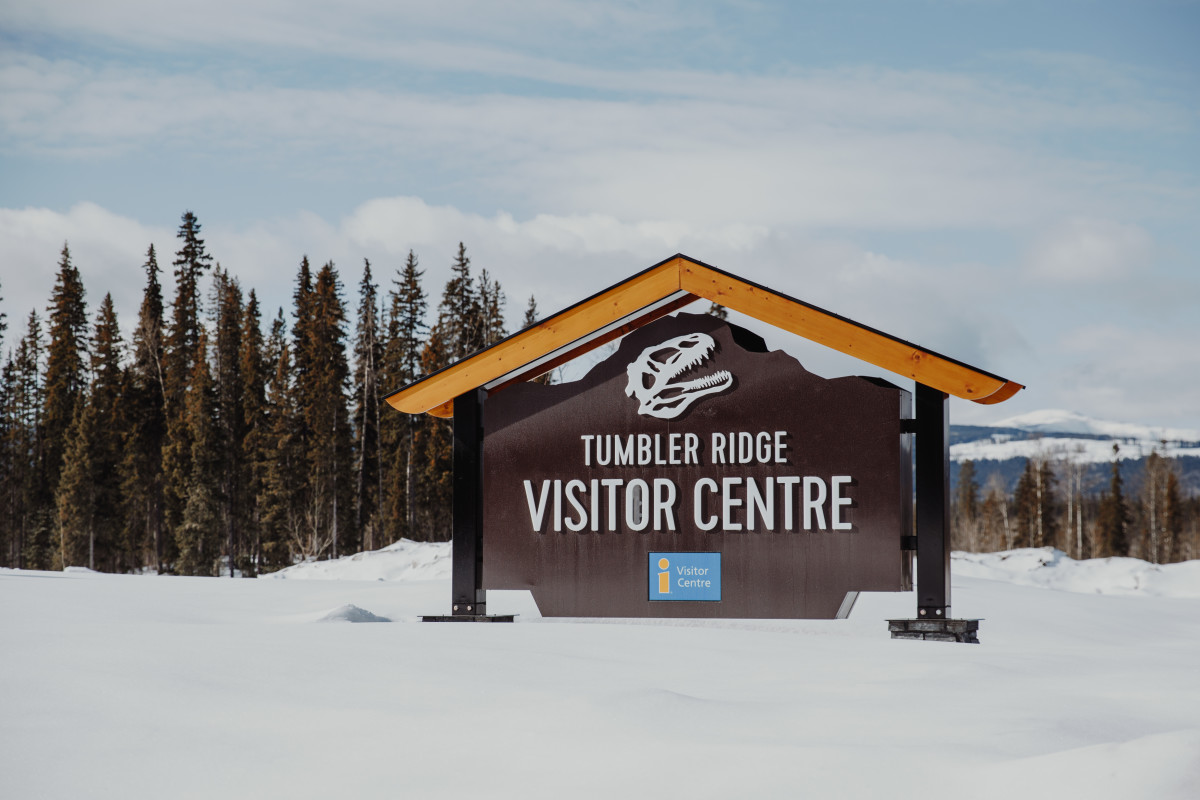 Your first stop should be the log-cabin-style Visitor Center. Tumbler Ridge is still a very wild place: It's home to one of the densest grizzly bear populations in northern BC, the trails are built by volunteers, and the snowmobilers all have an avalanche story.
Your best bet is to head here to make a plan and let the locals offer you some guidance. There's an excellent numbered map-and-pamphlet system here, provided at no charge.
Climb One of 30 Waterfalls
The waterfall count in Tumbler is 30, and growing. While we were visiting, there was talk of a new addition – falls are being discovered here all the time and many of them are yet to be climbed.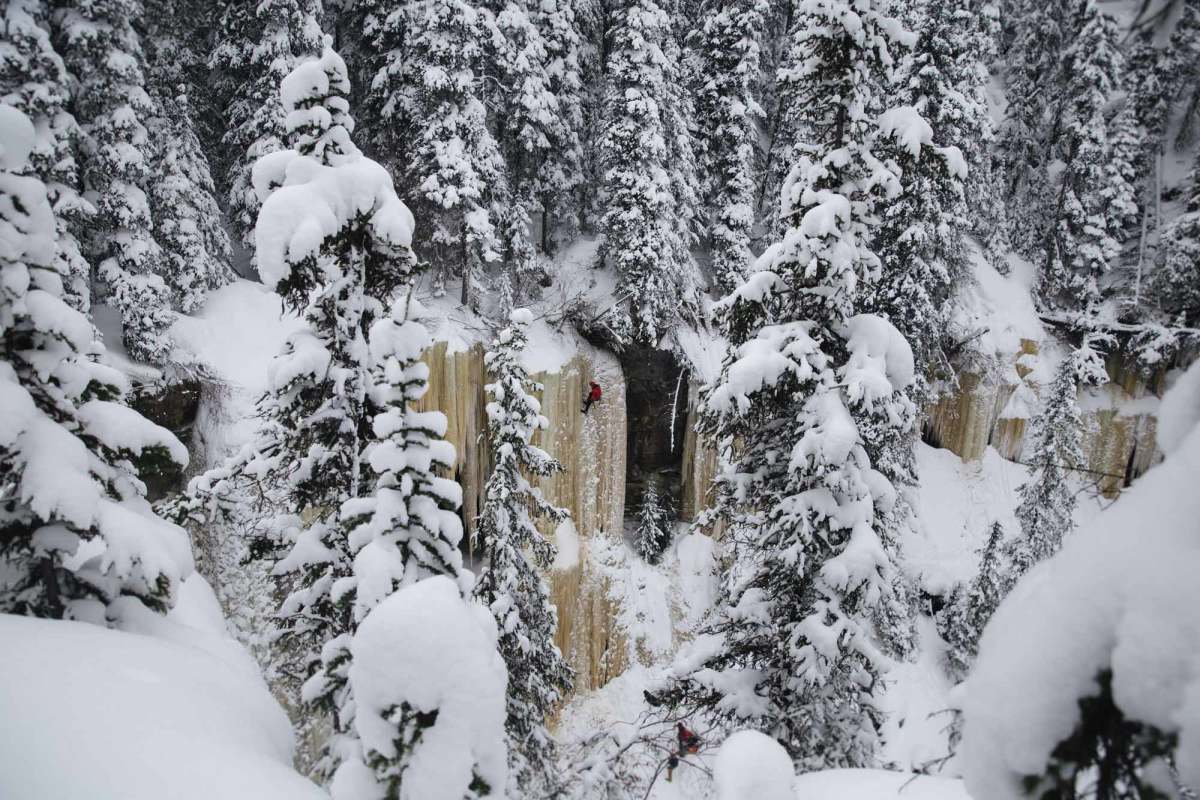 Kinuseo Falls is taller than Niagara and is the area's crown jewel, while Bulley Glacier Falls ends in a turquoise, glacier-fed lake. We liked Perry Falls for its accessibility and abundance of top-roping options. Ask for SAR volunteer and archaeologist Craig Waters at the Visitor Center if you want to talk to someone with experience developing rock and ice routes in the area.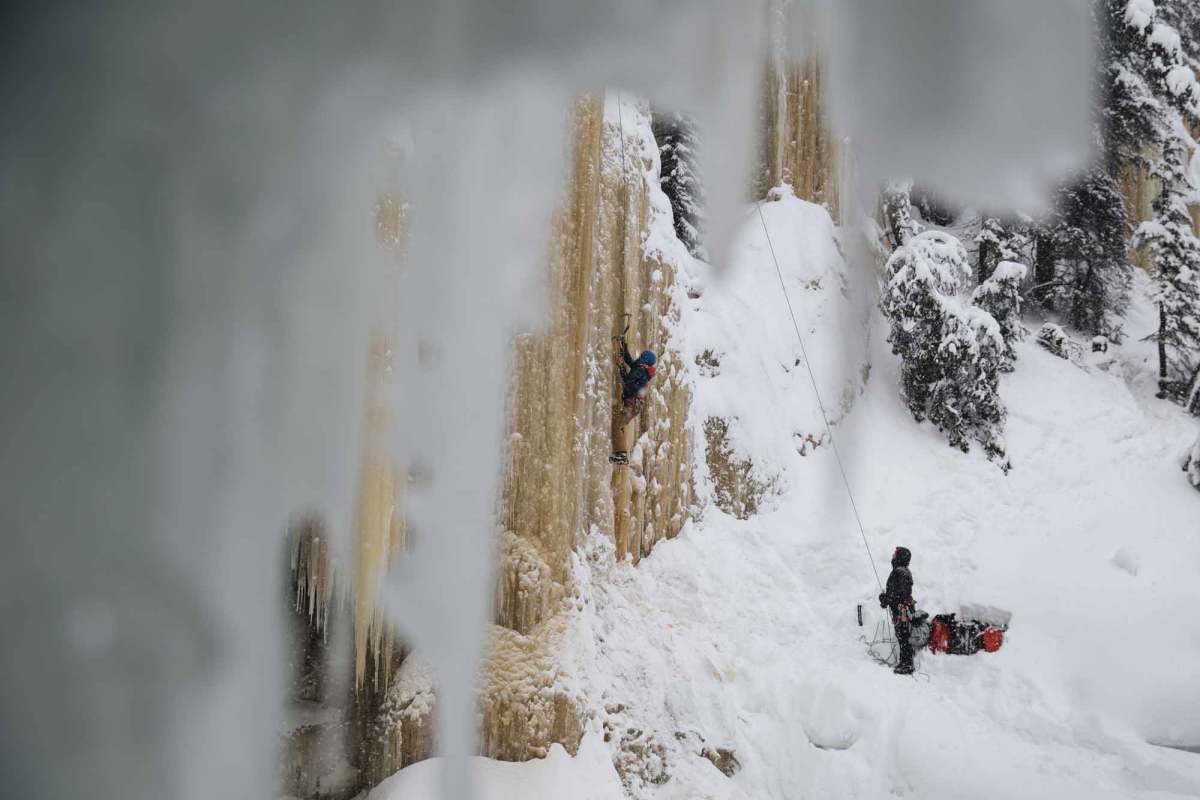 Snowshoe Shipyard-Titanic Trail
To access the trailhead for Shipyard-Titanic trail in the winter, you'll likely need to snowmobile there. Backcountry snowmobiling is a huge draw to the Tumbler Ridge area, but unless you have avalanche training and your own sled, I suggest giving Randy at Wild River Adventure Tours a call.
He'll guide you to the trailhead and help you navigate this half-day snowshoe trip. The trail funnels you past massive rock formations named for famous ships like the Bismarck and the Titanic. Use your imagination and it's not hard to see why.
Visit the Dinosaur Discovery Gallery
As if the mountain geology and waterfalls weren't enough, Tumbler Ridge is one of the most prolific fossil discovery regions in North America.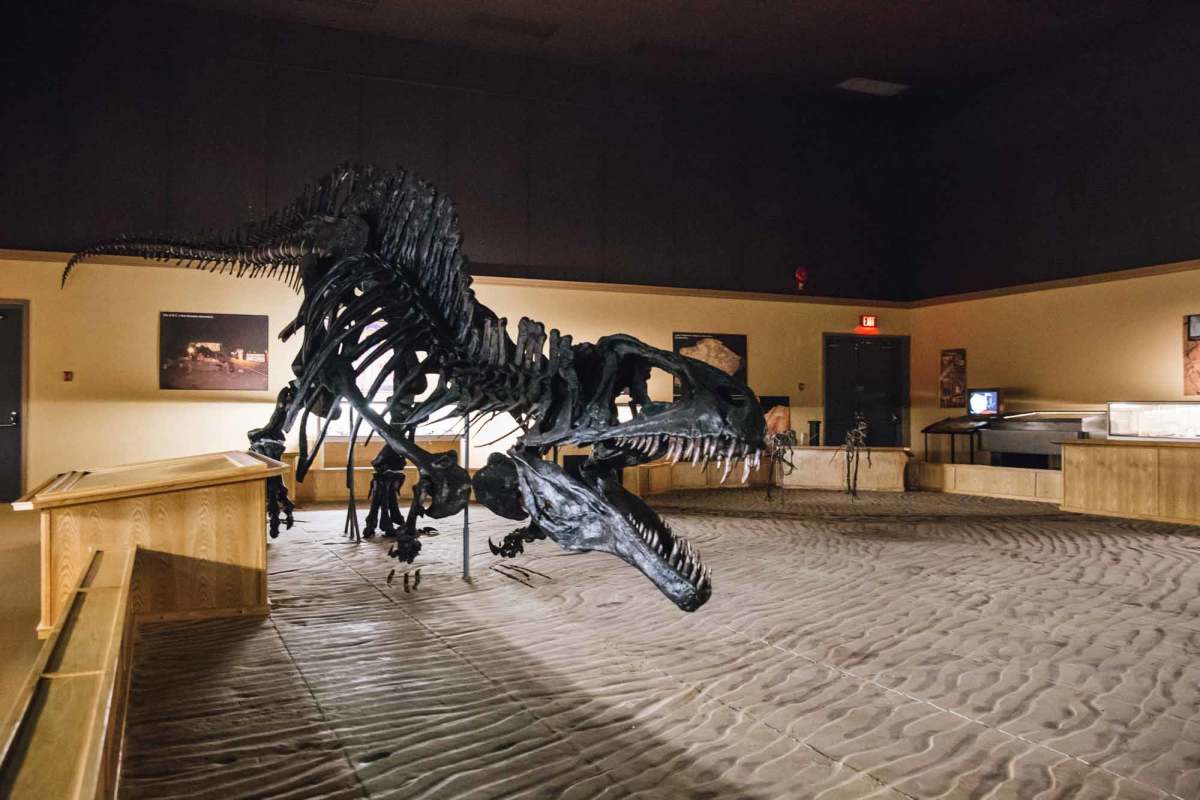 In 2000, two local boys were tubing down Flatbed Creek when they fell out of their rafts. As they walked up the rocky riverbanks, they spotted and correctly identified a dinosaur trackway. The discovery saved the town when the coal mines shut down; paleontologists formed the Peace Region Paleontology Centre in Tumbler Ridge and soon after the Dinosaur Discovery Gallery was opened.
More than 700 bones have been found in the area, including one almost-completely articulated crested Hadrosaur skeleton surrounded by more than 40 T-Rex teeth. You can still see the dinosaur footprints at Flatbed Creek, or hop into the gallery to check out re-creations and displays filled with prehistoric fish and marine reptile fossils.
Like the fossils that make Tumbler Ridge a paleontologist's dream, there's plenty left to unearth about this small mining town and its sprawling wilderness. It's that sense of discovery in a world that's increasingly mapped out that just may be our strongest argument for visiting.
All photos by Johnie Gall.
For access to exclusive gear videos, celebrity interviews, and more, subscribe on YouTube!