For many travelers, the prospect of buying and outfitting a van to begin their full-time life on the road is both enticing and daunting.
Being able to travel anywhere at the drop of a hat sounds great, but taking the leap into van life requires a large commitment of both time and money.
Luckily, for those considering making the switch to van life, an Oregon-based couple recently started ROAM Rentals out of Portland to allow visitors the chance to rent a tricked-out campervan and explore the Pacific Northwest.
RELATED: Tips on what it's really like to live the #vanlife
"We've been doing this little thing called 'van life' for years now," Taylor Hood, who launched ROAM with his wife Gretchen in May, told GrindTV. "I was living on the East Coast for a while and living the van life to go mountain biking, skiing and kayaking as much as possible."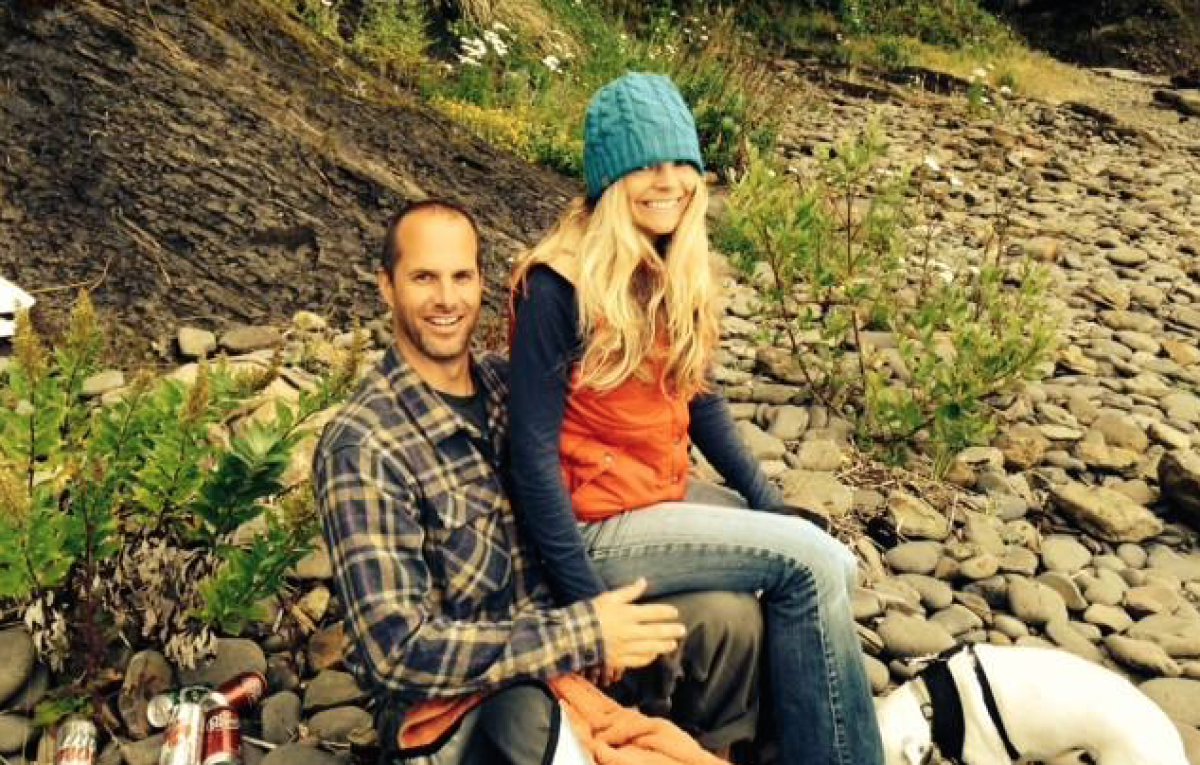 "I met Gretchen on the beach six or seven years ago while surfing out here in Oregon," he continued. "I was going out to the coast to surf every weekend and sleeping in the back of my Toyota Tacoma, and she adapted to it well."
Gretchen and Taylor's relationship blossomed as they bonded over a shared love of outdoor adventures.
Taylor was working in construction and as a firefighter while Gretchen did graphic design work from their home base in Hood River. With Mount Hood and the Columbia River Gorge within arm's reach of their home, the two were constantly adventuring in Oregon's beautiful backcountry.
But then three years ago Taylor got a job in Portland, and the two moved into the city.
"Work was great, but living in a big city wasn't playing well with us," said Hood.
The duo was still trying to get out in their campervan as often as possible while also attempting to figure out a way to move out of the city when they had a revelation.
"We had been working on an idea of getting into flipping houses so every weekend we could be out skiing or mountain biking," Gretchen Hood told GrindTV. "So we thought, 'Well what if we rented one of these overland adventure rigs?'"
RELATED: This is how to live life on the road
The two were so infatuated with an idea that they immediately bought a Ford Econoline and went about outfitting it as a rental.
"Our own rig is pretty rough compared to the rental vehicle," she said. "We don't need running water or electricity. But we wanted the rental to be fully equipped with everything from a kitchen to camp chairs and a dining table."
So they stocked the van with a fridge, a full kitchen and all the blankets and camping gear anyone would need to take on the Pacific Northwest.
"Basically, we wanted to have it so that all you have to do is show up in Portland with your backpack, and you're good to go," said Gretchen.
They were unsure about how well their idea would be received, but to their surprise, it has taken off like wildfire.
"It makes sense," said Taylor. "It gives people the accessibility they want without having to purchase a vehicle and spend time to renovate it themselves."
The Hoods say that most of their customers are interested in trying out the van life before jumping into the deep end and purchasing their own campervan and — as such — the most frequent comment the couple get from customers following a rental is that they don't want to return the van.
"We always joke we wouldn't be surprised if the van didn't come back one day," Gretchen told GrindTV.
Though they are planning on buying a few more vans and expanding to new cities in the upcoming years, for now, the Hoods are just renting their one campervan. So, if you're looking to test the waters of van life, you'll need to head to their website, book a rental and buy a plane ticket to Portland.
"We'll pick you up at the airport at no cost," said Taylor. "Then, you're free to go wherever you want."
More from GrindTV
Experience these breathtaking accommodations in the sky
A full day of delicious recipes for living the vegan van life
Advice on how to avoid an overambitious travel mistake
For access to exclusive gear videos, celebrity interviews, and more, subscribe on YouTube!