When I decided to spend New Year's in Boulder, Colorado, with my best friend, Ali, I didn't anticipate that Dec. 31 would also be my first official day among the ranks of the unemployed.
But there I was with roughly $700 in my checking account (thanks, Christmas) and in need of the kind of therapy that only powder, après and best friends can provide.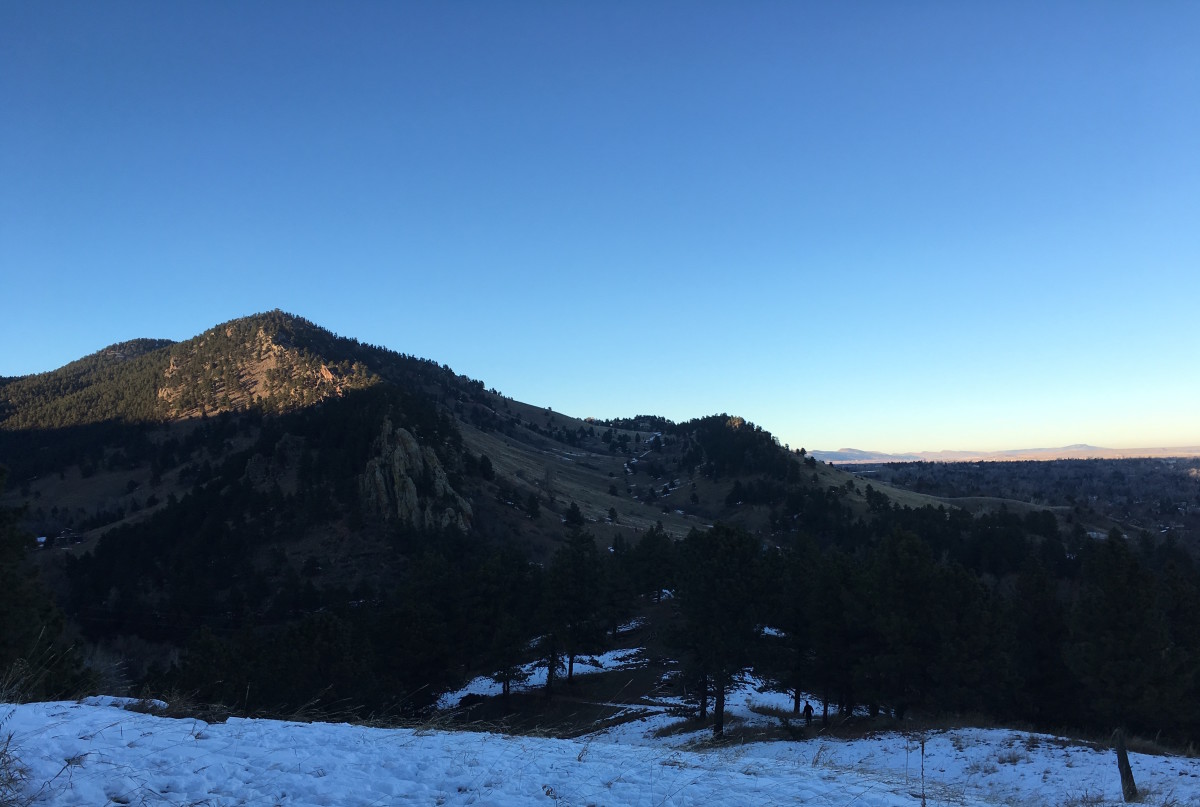 I decided to rock one of the most expensive weekends of the year in a town that's not exactly known for its affordability on a tiny budget.
Here's how I did it.
Planes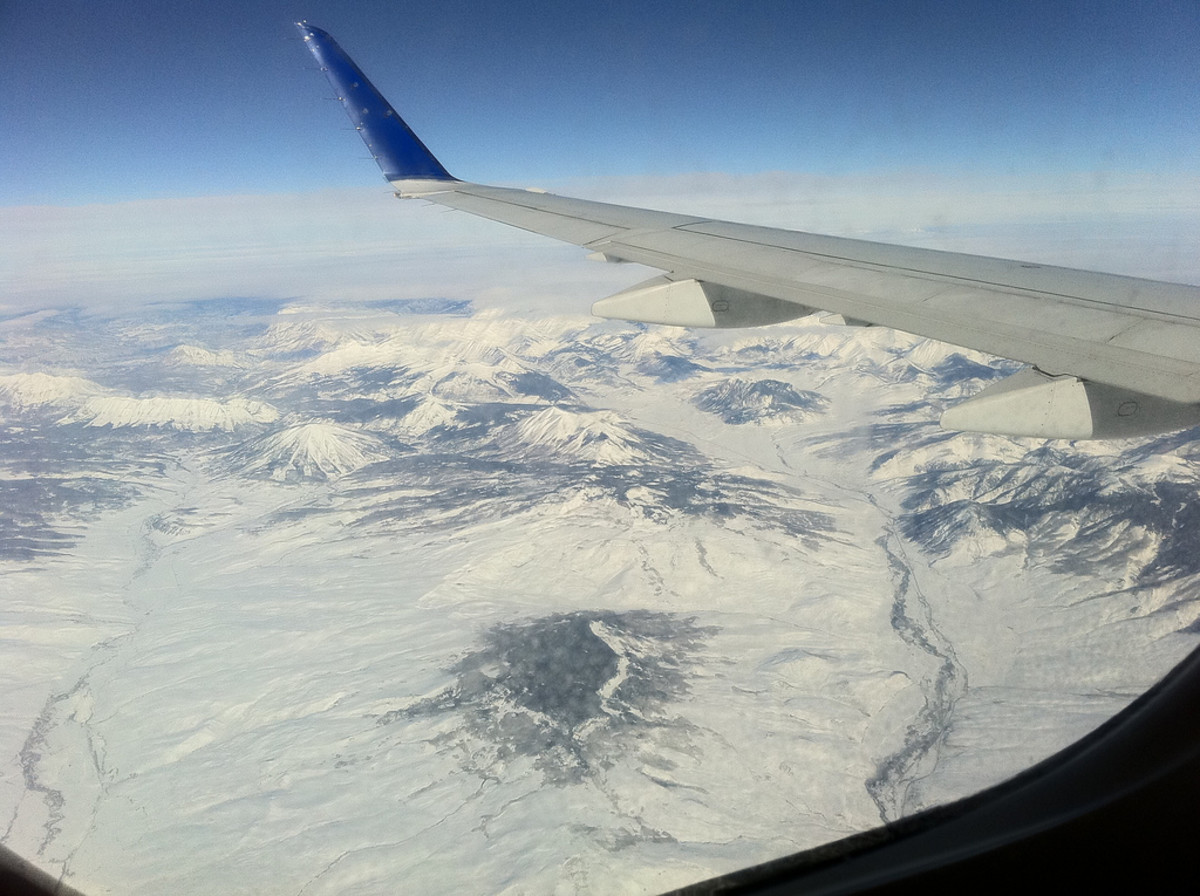 I fly United Airlines whenever possible because they've got an epic frequent flyer program:
MileagePlus
. If you've got miles accumulated, you can fly to most places within the continental U.S., on almost any day, for 12,500 miles and a small-ish fee.
In this instance, I didn't have enough miles stockpiled, and my home airport (Portland, Maine) didn't have any direct routes to Denver. I searched one-way flights on SkyScanner and saved about $250 by flying from Boston to Denver with JetBlue, and then back on Southwest (plus a bus ride).
The grand total was $522, including taxes — admittedly not great, but also not terrible, considering that New Year's Eve is one of the most expensive days to fly.
Automobiles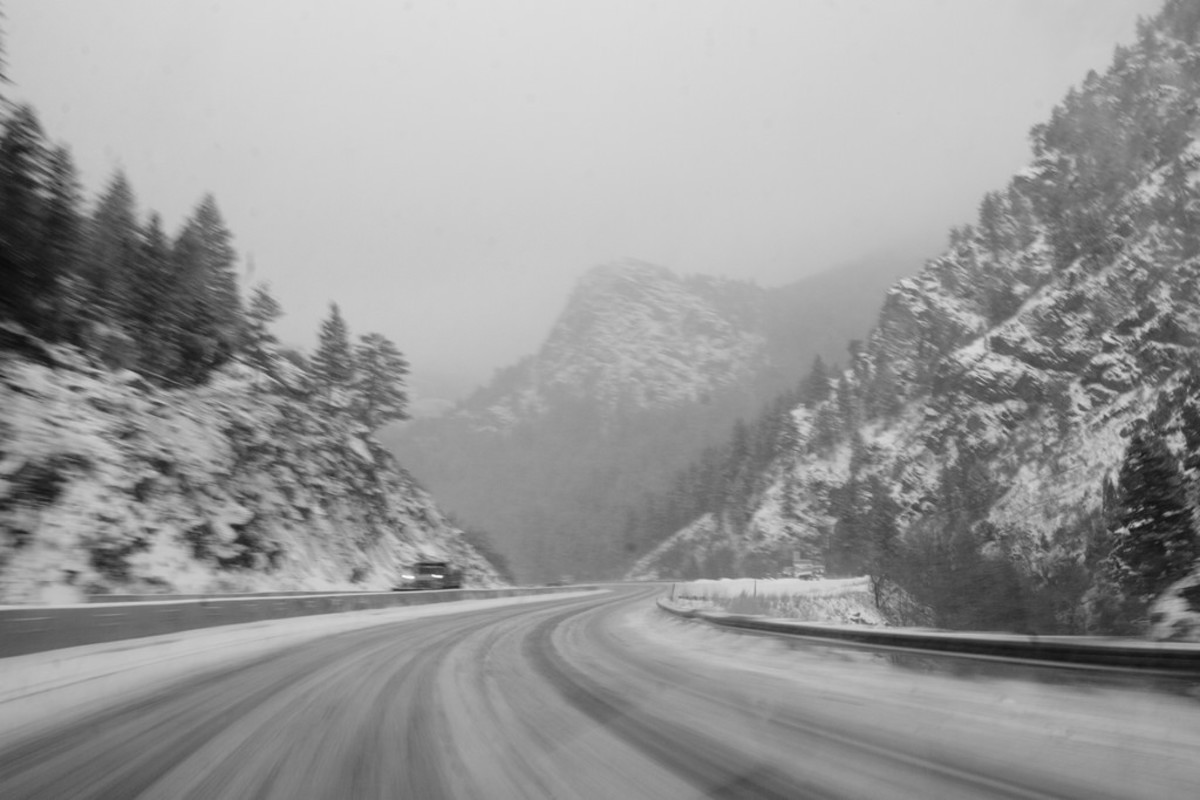 I reserved an automatic compact car for $31 per day with Hertz (via United). This wasn't the cheapest option, but it was the cheapest option that earned me miles. Bear in mind that the cost of the car was split with Ali, so really it was $15 a day.
RELATED: Best ski highways in North America: Colorado's I-70
You can find good rates on rental cars using sites like rentalcars.com and any of the major online travel booking sites.
Accommodations
When we arrived in Denver, it was about an hour from 2016 and 7 degrees below zero. Sleeping in the rental car, which we promptly christened "the GC" (golf cart), while cost-effective, would have been risky.
Fortunately, we had a friend in town who let us camp out in her living room for three nights (thanks, Mattie!).
If you don't have a friend in Boulder, check out the Airbnb offerings starting at about $30 per night, or the Quality Inn and Suites Boulder for as low as $72 per night, which has great reviews and is within walking distance of downtown attractions.
Attractions (and eats)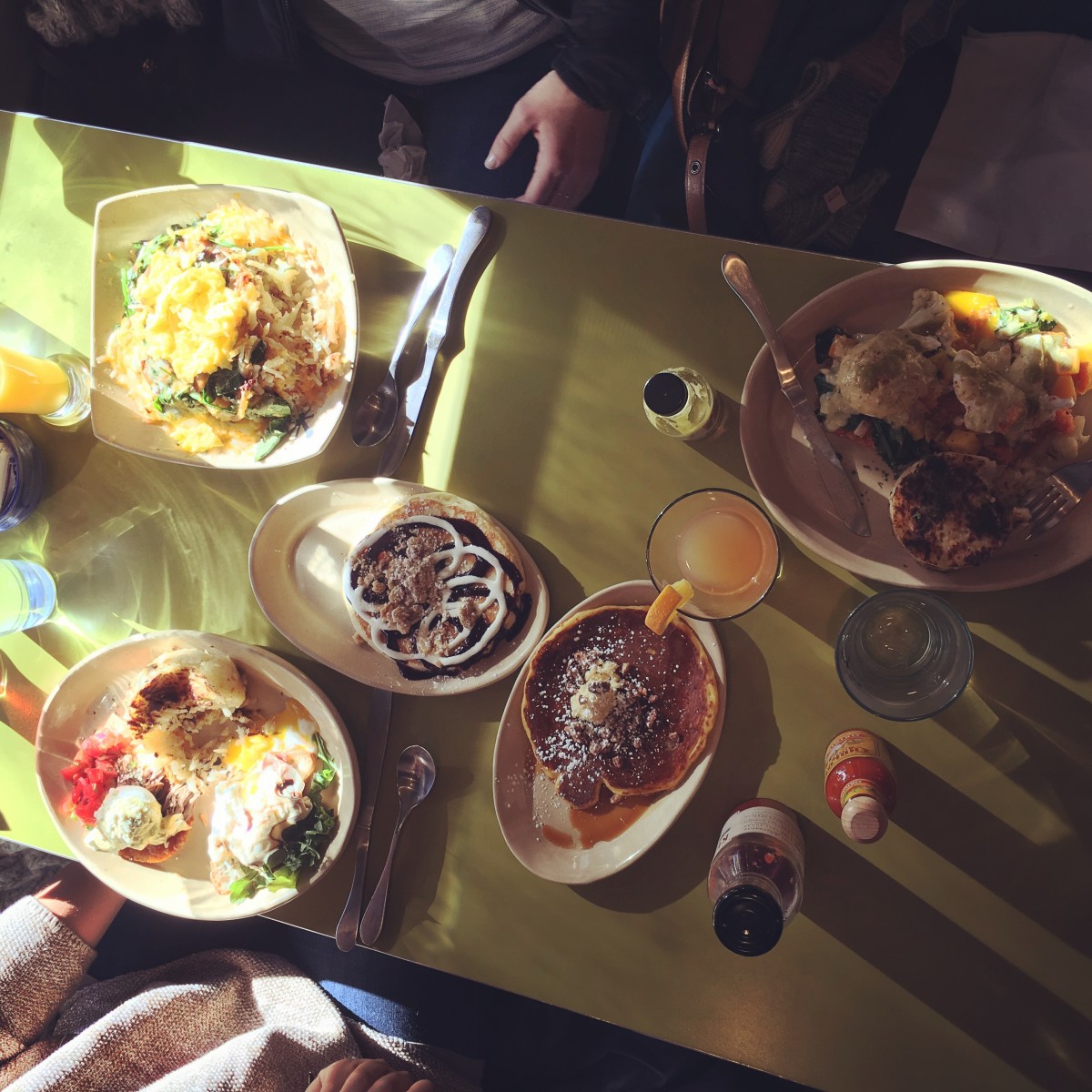 On New Year's Day, we rolled off the futon and had brunch at
Snooze, an A.M. Eatery
, on Pearl Street. I ordered the Late Harvest Benny (a heavenly union of grits, squash and hollandaise) and a celebratory apple mimosa.
Since the Snooze is known for its pancakes, we also ordered a sweet potato pancake and a blueberry Danish pancake for the table (they didn't disappoint). Total damages were $20.53.
From there, we grabbed some rental skis at Christy Sports ($30 per day for high-end demos; $24 for the Sport Ski Package, which includes all gear for beginner to intermediate skiers and riders) and headed for Red Rocks Trail from Settlers' Park Trailhead.
Red Rocks Trail, which is gorgeous in the afternoon light, is under a mile long and gains just 300 feet in elevation, so it's suitable for all levels of hikers.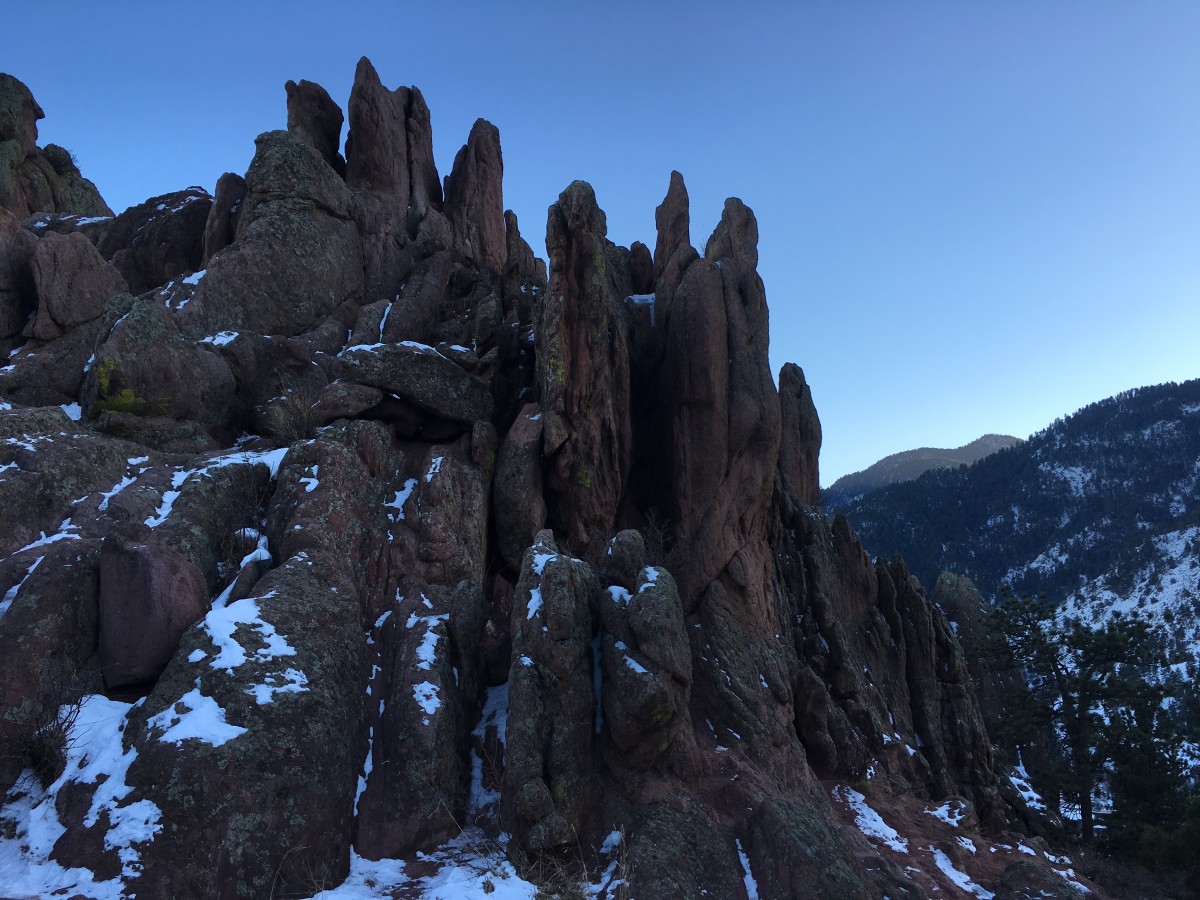 For a more arduous (yet still accessible) mission, try Mount Sanitas Trail, which tackles the steep incline on the opposite side of Sunshine Canyon Drive. They're both free, and if you want to add some extra mileage, walk to the trailheads from Pearl Street.
RELATED: A local's inside guide to visiting Durango, Colorado
Later that night, we ate dinner at Sherpa's Adventure Restaurant and Bar on Walnut Street, where we found excellent (and authentic) Indian, Nepalese and Tibetan dishes at outstanding prices, along with Sherpa Amber Ale, custom brewed by Odell Brewing Co. in Fort Collins.
Sherpa's also has a traveler's library, lounge and outdoor patio for when the air is warmer than 10 degrees.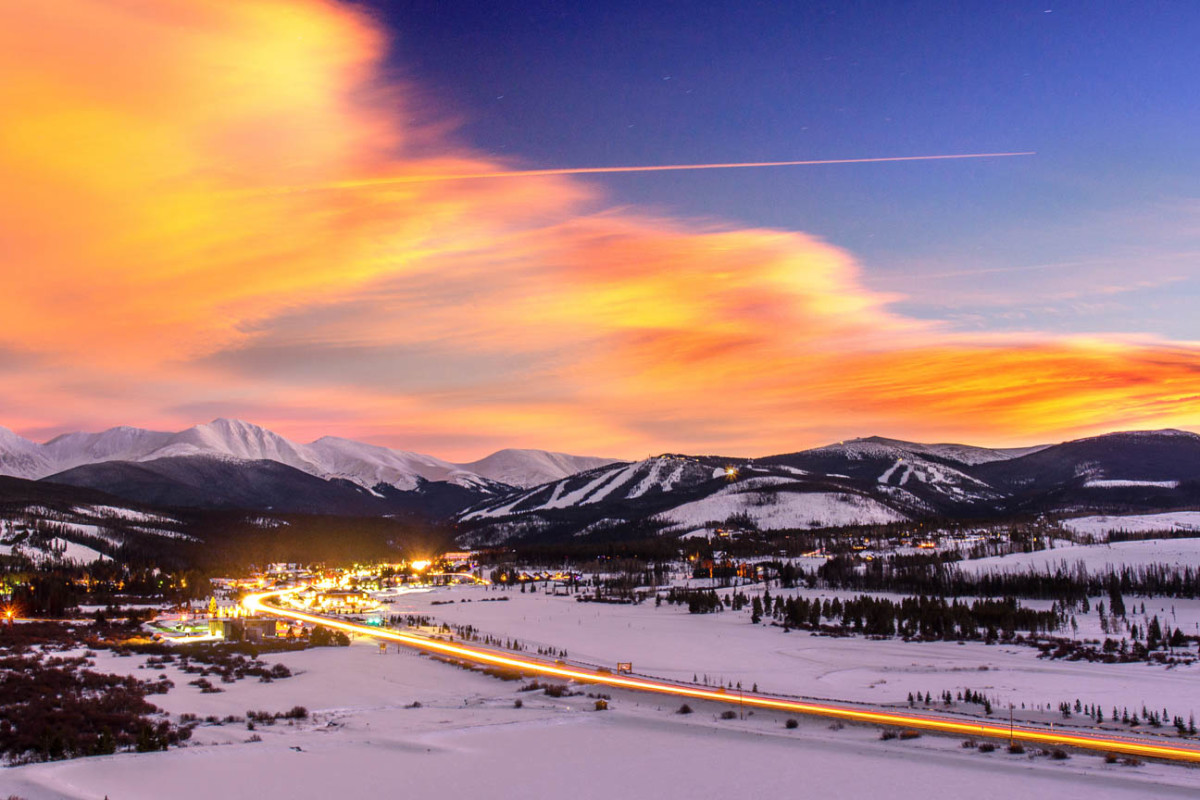 At the crack of dawn the next day, we stopped at Big Daddy Bagels for bargain New York–style bagels and coffee en route to Winter Park Resort, where we were able to obtain half-price friends-and-family tickets for $79 (thanks to Mattie, who's a pass-holder).
Winter Park is Colorado's longest continually operated ski resort and boasts more than 3,000 acres of terrain at 12,000 feet in the air. It's about a two-hour drive from Boulder (depending on traffic) and worth every minute.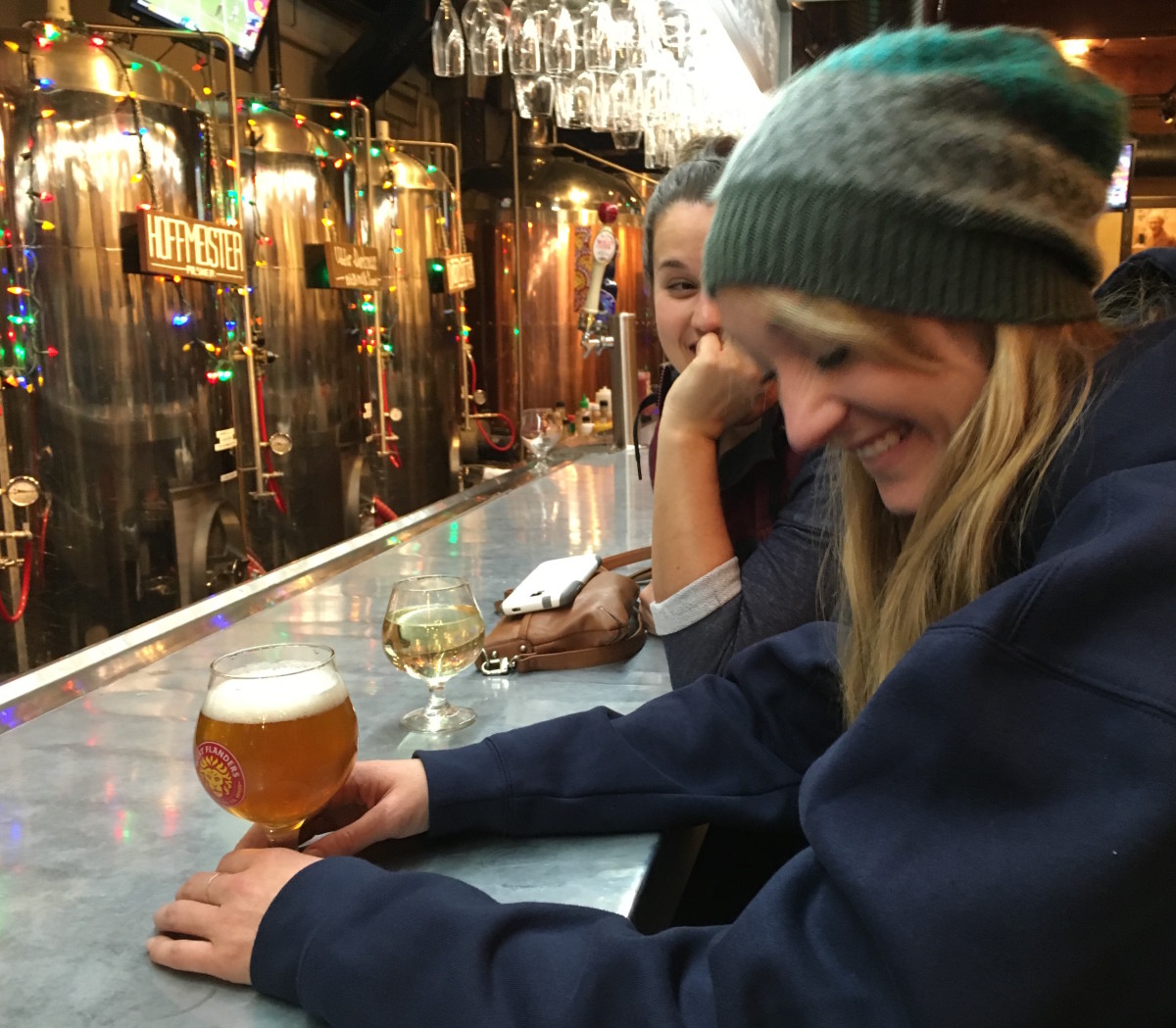 We skirted the I-70 post-ski parking lot with après and some killer Mexican food in Fraser, then hit West Flanders Brewing Co. and Pearl Street Pub in Boulder later that evening.
West Flanders has very cool vibes and an excellent variety of brews, while the Pub is a little dive-ier. (I say that with nothing but adoration.) It's also a veritable locals' hangout and not too tough on the wallet.
On Sunday morning, we defied exhaustion with truly exquisite espresso from Boxcar Coffee Roasters (a justifiable splurge) and a hearty breakfast at Foolish Craig's for $15. Oh, and they're both on Pearl Street — where else?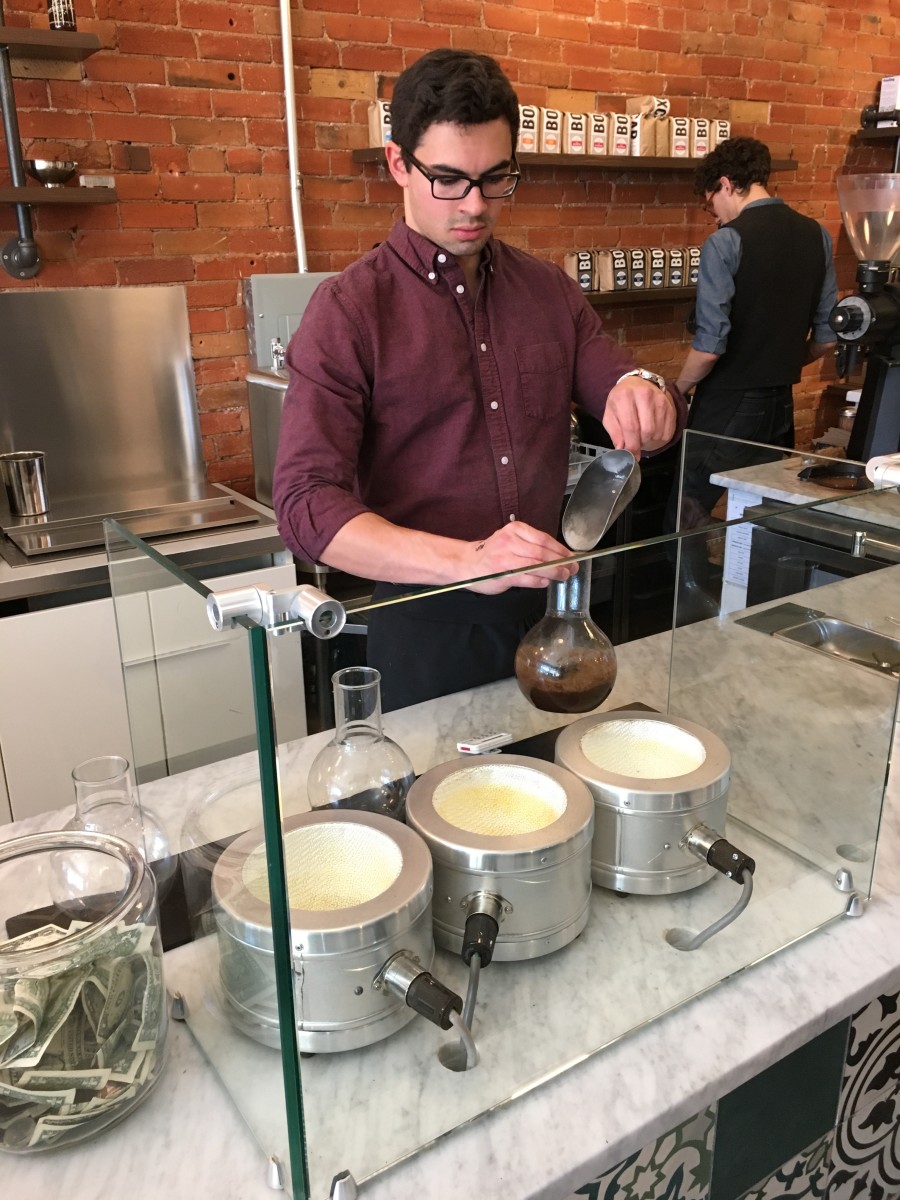 A meandering walk through Chautauqua Park beneath Boulder's famed Flatirons rock formations was the perfect (and free) way to end our whirlwind tour.
RELATED: Photographing the climbers of Colorado's Flatirons with Rob Kepley
Well, almost. If you find yourself feeling hungover at Denver International Airport, seek out Tapas Skybar, where you can get a restorative Bloody Mary for $11 before boarding (don't forget to blame it on the altitude).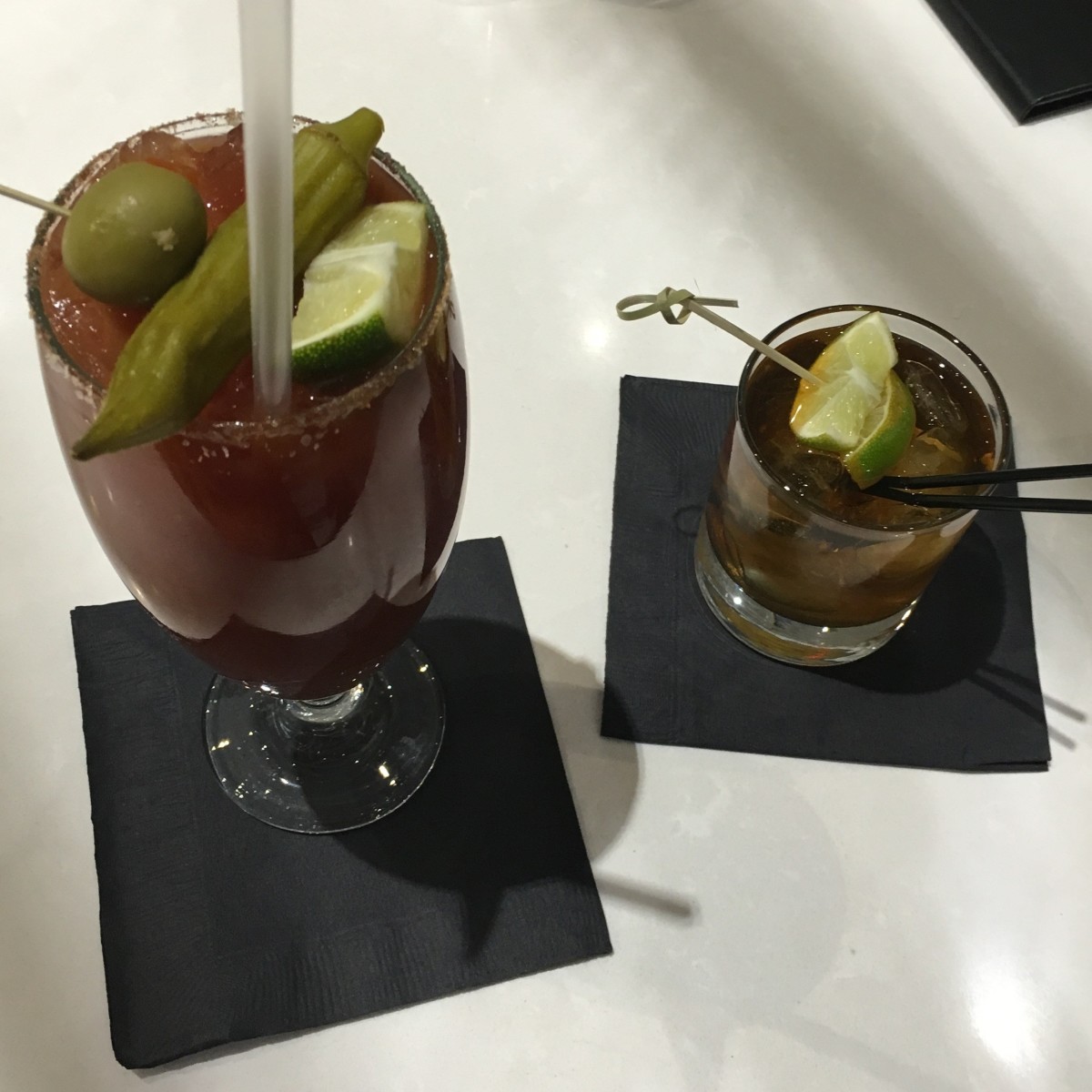 Boulder is an outdoor mecca, and there are many opportunities for hikers, climbers, bikers and general adventurers of all ambition levels, not to mention free concerts, museums and good old window-shopping.
Visit bouldercolorado.gov for more info.
For access to exclusive gear videos, celebrity interviews, and more, subscribe on YouTube!