When you first pull into town, Moab, Utah, looks like the middle of nowhere — a boom-and-bust mining town that's built around the tourists flocking to Arches National Park.
But peek into the crevices and on top of the rocks and you'll discover the ultimate outdoor-lover's playground, a mecca for mountain bikers, climbers, hikers, dirt bikers, Jeep lovers, photographers, rafters and geologists ready to fend off the heat for some of the best recreation of their lives.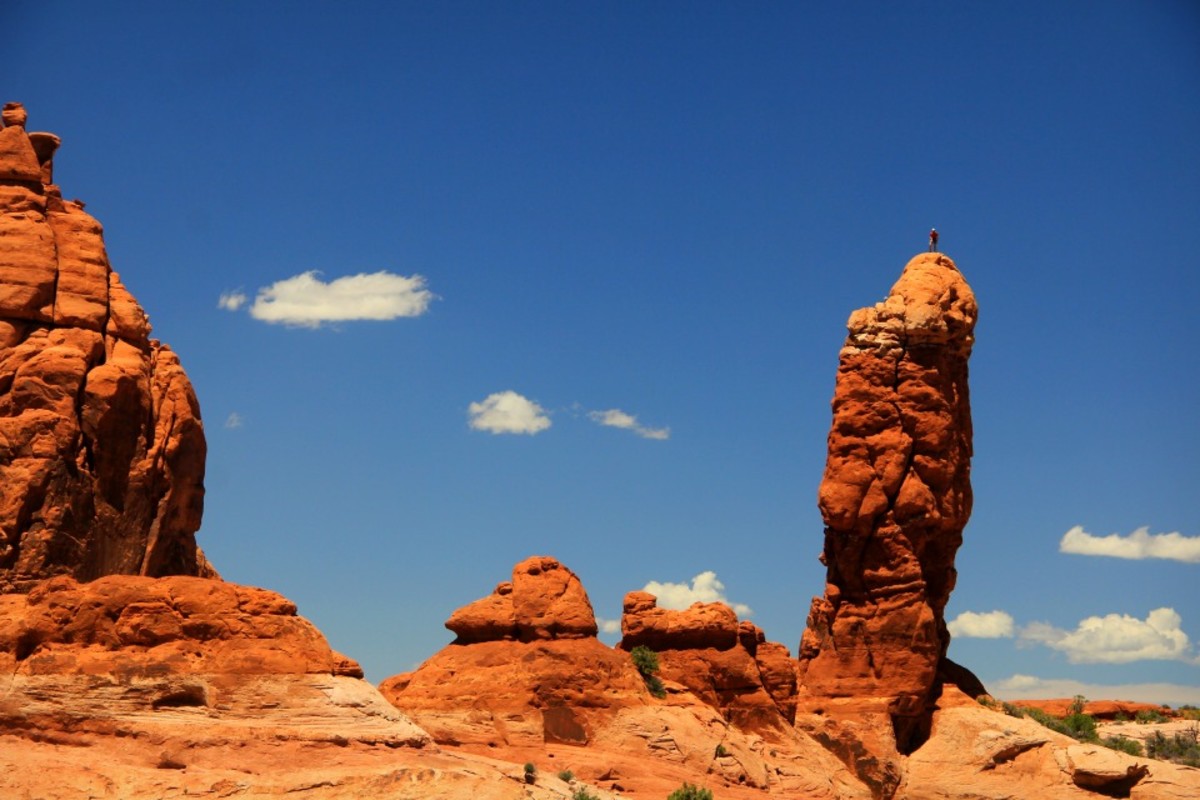 Only have a weekend to burn in the desert? Here are some bucket-list ideas for making the most of your trip.
Test your mountain bike skills on Slickrock Trail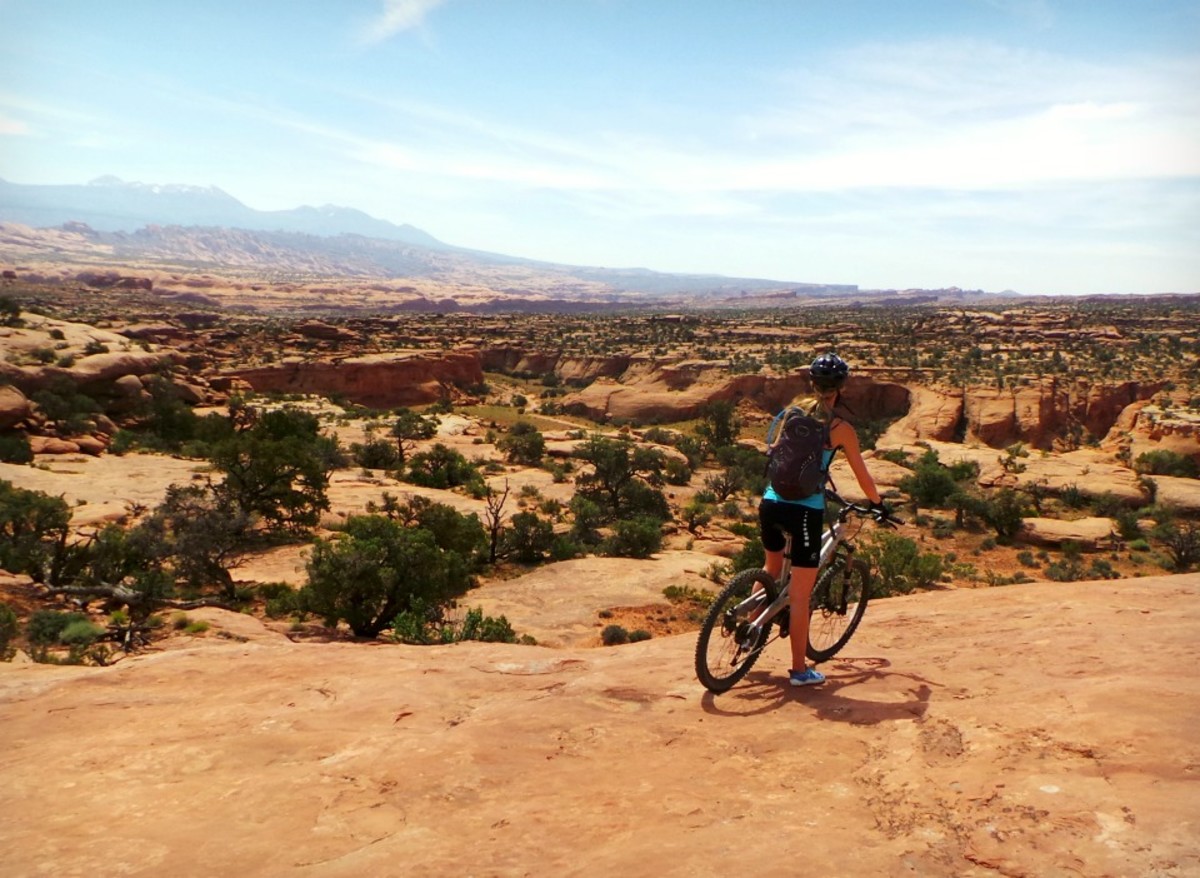 This is it: the trail mountain bikers around the world
dream of riding
.
Make it here and you can make it anywhere. (OK, that's an exaggeration, but the highly technical trail will put even the best riders to the test.) Super-grippy rock and intense climbs and drops can make or break a biker; the cocky ones might end up with a "Slickrock Facial" and some serious soil samples.
RELATED: Riding hut to hut on the Durango-Moab MTB epic
Up for a climbing challenge? Try Porcupine Rim instead, a grueling 14.4-mile ride with a steep-as-hell 3-mile ascent. If you're not ready for the classics, check out the mellower Whole Enchilada or Mag 7 trails; take the Porcupine shuttle from Poison Spider Bike Shop up there for a moderate downhill ride.
Actually score a campsite
Moab's extreme weather means there's a short and fast-closing window of "perfect" conditions for summer activities before you can start frying eggs on the sidewalk.
That means a huge influx of outdoor enthusiasts flocking in from around the world to take advantage. Get to Moab midweek to grab the best sites; you'll stay cooler when the sun sets at riverside campgrounds like Williams Bottom, but stay up in the Sand Flats Recreation Area and you'll be a 10-minute bike ride from the Slickrock trailhead.
Get there early, claim your spot with a cooler or chair, then pay the overnight fee.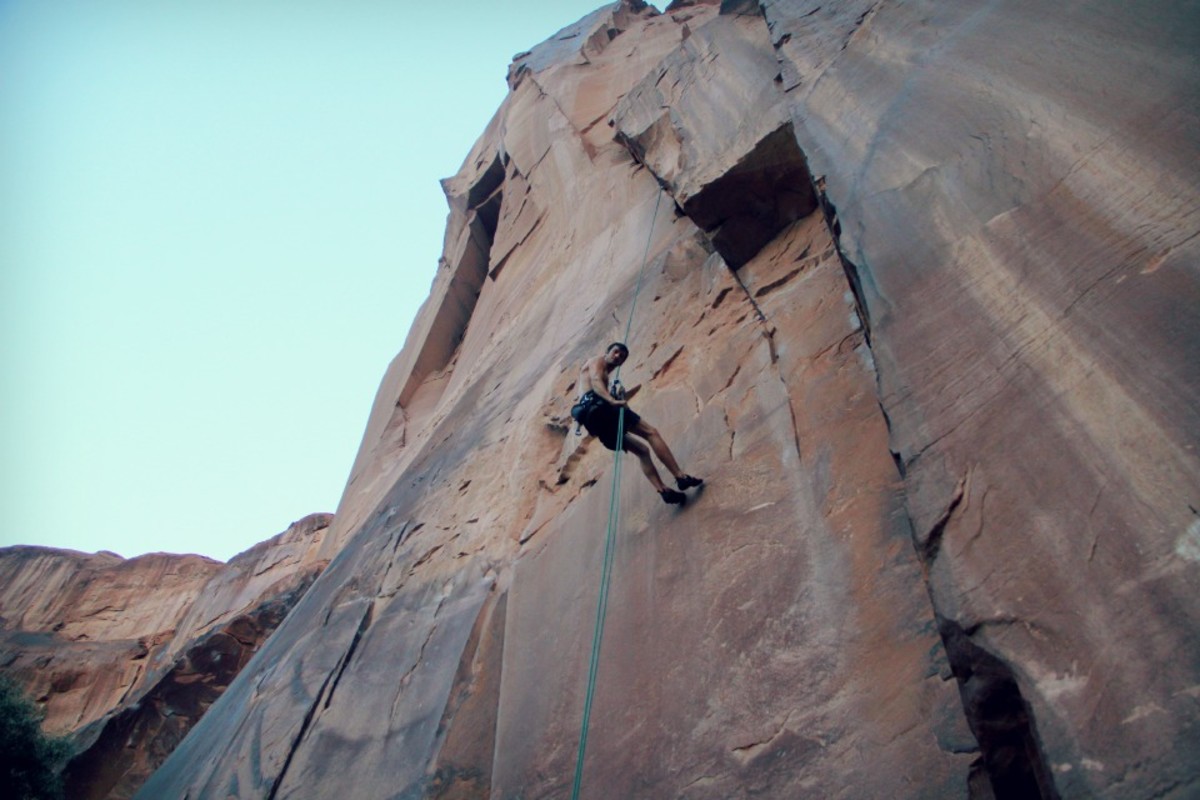 If tower climbing in Arches National Park gives you vertigo, try the classic climbing area along Potash Road (State Route 279) called Wall Street.
Get there in the evening when the rock cools off and choose from more than 100 climbs ranging from the easy 5.4 School Wall routes to some 5.12 challenges, all mixed-sport and trad.
Be prepared: Climbing on unpredictable sandstone can definitely up the rating (or at least the fear factor) by a few points.
Take a float trip down the Colorado River
Shuttle services to popular boat-launch areas along the zooming Colorado River book up quickly, and if you're stuck without a drop, lock up your mountain bikes downstream and launch your boats yourself near the Wall Street climbing area.
From there it's an easy paddle with spectacular views. (We suggest getting out at the Gold Bar group camping area and biking the 6 miles back to the car.)
Refuel at ZAX in downtown Moab
For lunch, nothing beats the $12.99 all-you-can-eat pizza, soup and salad-bar combo at ZAX. Fill up on ice water in the heat of the day and enjoy the air conditioning while you check out memorabilia from old John Wayne movies that were shot in Moab.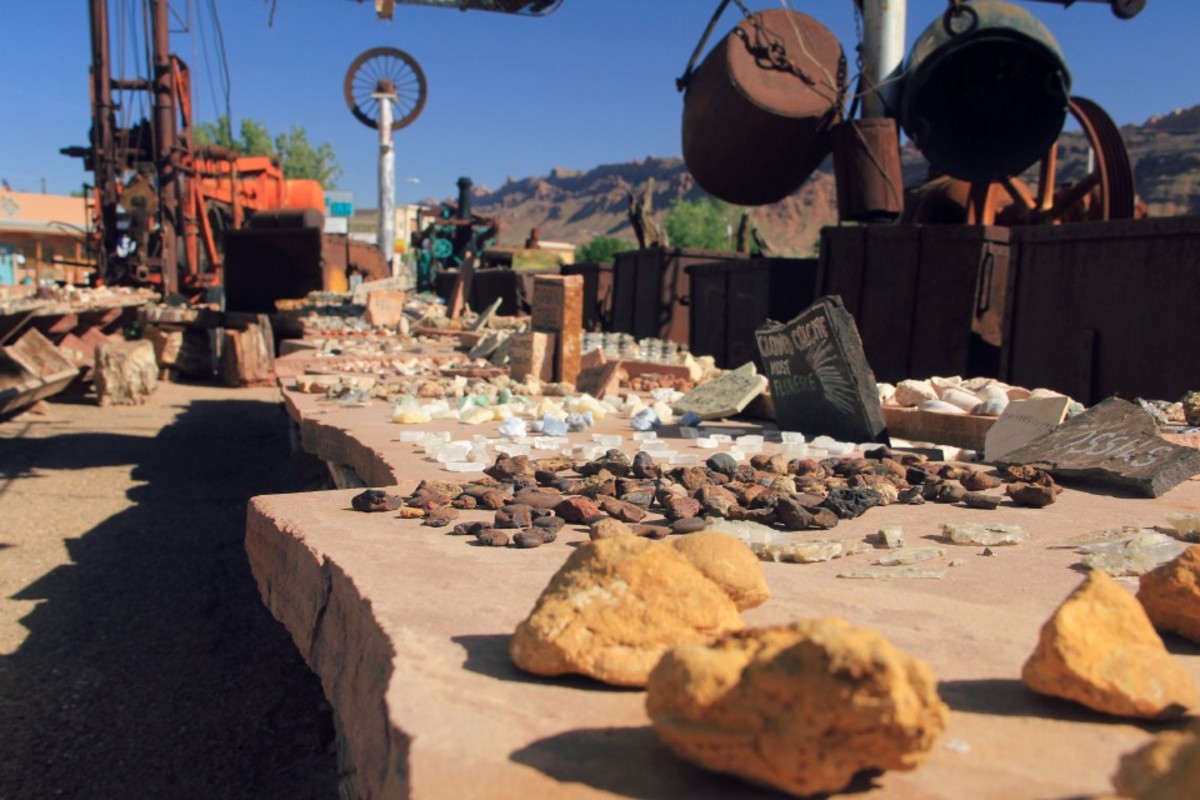 You can't ride around Moab without passing the bright-yellow sign for the Moab Rock Shop, a dusty museum overflowing with mineral specimens, fossils, bone casts, crystals and antiques.
Lin Ottinger has been in charge there since 1960 and has donated many of his gems and fossils to museums around the world. Don't leave without buying a $1 piece of petrified wood on the "honor system" (drop a buck in the lockbox outside) or seeing the giant dinosaur femur cast — the original discovered by Lin himself.
It's hard not to get Jeep fever as you watch the metal beasts climb around on steep rock faces. Sure, it costs a good lump of dough, but how many times can you drive someone else's car to the top of seldom-seen lookouts high above the desert?
RELATED: 5 places that will make you want to try off-roading
If you don't feel like trying to read the rock, opt instead for a Hummer Safari, where professional guides do the operating and you get to sit back and bite your nails as you zoom around the canyons.
Go see Delicate Arch — just get there early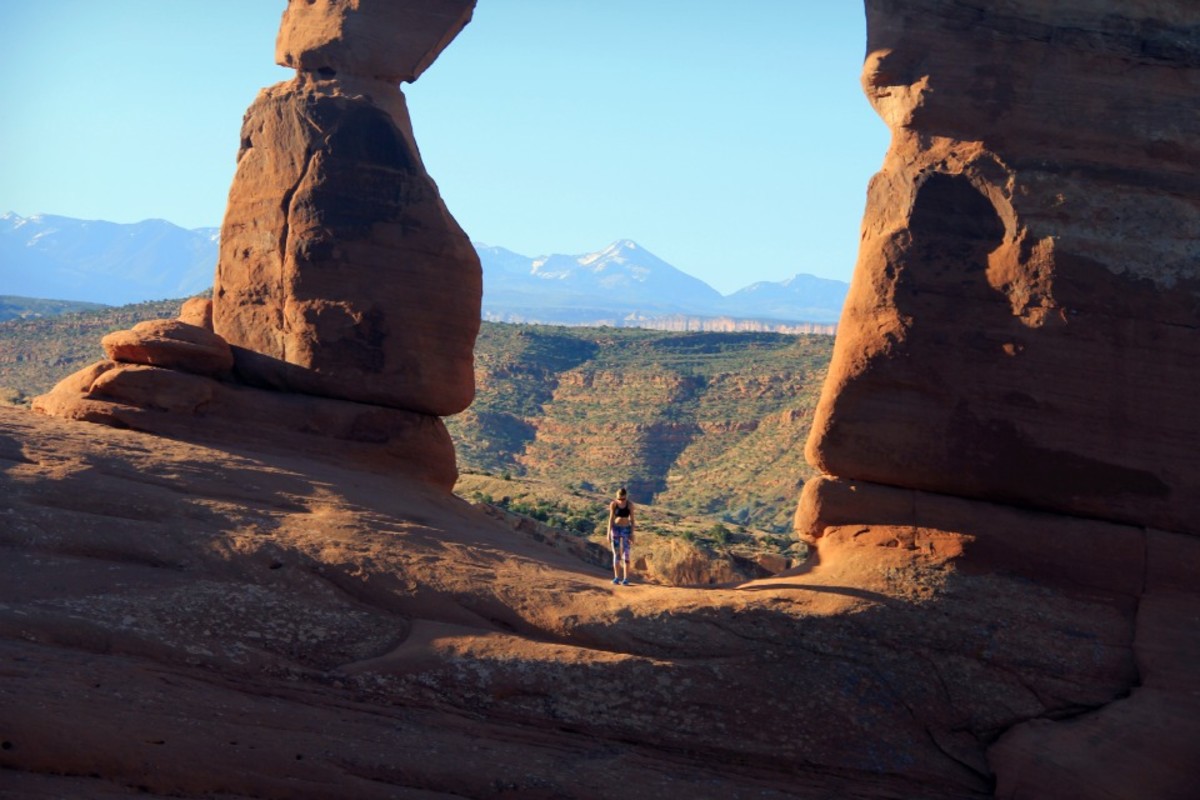 We know you've heard the horror stories about
Delicate Arch
— the rock formation made famous by Utah license plates — but it's easy to avoid the hordes of hot tourists by getting up at 5:30 a.m. and driving to the trailhead for sunup.
RELATED: Arches, narrows and waterfalls: Canyoneering and extreme hiking in Moab
The trail is less than 4 miles round-trip, and the uphill walk will feel great in the crisp morning air. Spend a few minutes getting some shots of yourself under this truly photo-worthy landmark, then head out before the tour buses roll in.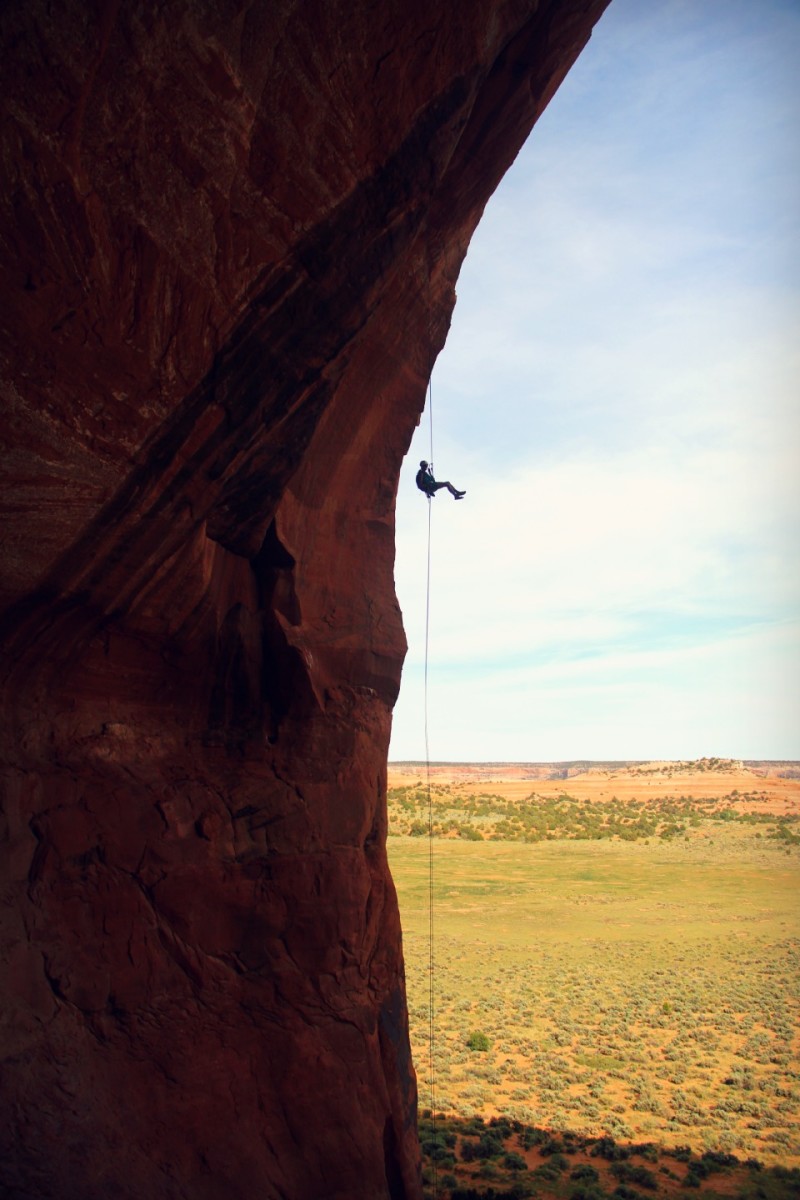 On your way out of Moab, take a drive to Canyon Rims Recreation Area for what might just be the highlight of your trip (and your
climbing
career): a 185-foot totally free-hanging rappel through a keyhole slot and down through an amphitheater formation.
The climb is easy, a three-pitch route that could be a rope-free rock scramble if it weren't for high winds. Just be sure you have the proper rope and experience to pull the rappel off.
It's a rush, so make sure to lower less-experienced or nervous climbers down.
For access to exclusive gear videos, celebrity interviews, and more, subscribe on YouTube!