Spanish stereotypes never seem to escape flamenco, sangria and paella, but most travelers don't realize that the crowned jewel of Iberia is actually one of the most culturally and geographically diverse countries on the European continent.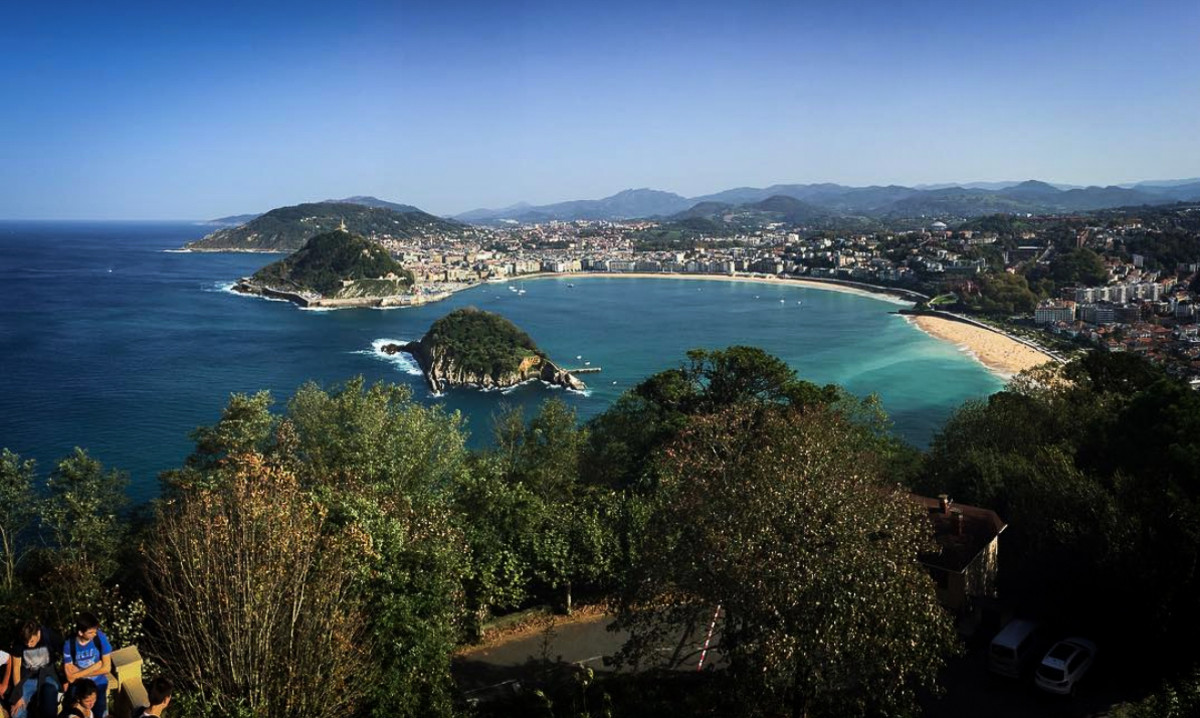 Nowhere is this clearer than in Spain's northeast corner. Basque Country is well known as the home of foodie paradise San Sebastian, but it's also the perfect spot for an adventure-filled weekend (and maybe longer). For a unique weekend full of culture, food and waves, here is the best way to spend 48 hours in Spain's Basque Country.
Getting There
Flights
Bilbao's bustling airport has added a plethora of international flights in recent years, but if your home base doesn't reach the largest city in Basque Country, a quick plane-hop from Madrid is available over 10 times a day. Fly in on Friday night and stay in Bilbao for an early and fresh start on Saturday.
Wheels
Car rentals are available at the airport from most major carriers (Hertz, Enterprise, etc.), and are the preferred mode of transportation for coastal adventurers. Look into rental insurance, as parking in European cities tends to leave a scratch or two.
Where to Stay
For your first night in Bilbao, check in to the Sirimiri Hotel located near the old town center of Casco Viejo. It offers comfortable lodging and, more importantly, free parking on a Friday night in the center of the city.
On your Saturday night in San Sebastian, sleep it off at A Room in the City Hostel, centrally located near La Concha Beach and Old Town with a roof terrace and double rooms available for 80 euros.
Now, let's get to the good stuff.
Saturday
8-8:30 a.m. Spanish mornings get going late; start things off right in one of the numerous outdoor cafes in the neighborhood of Casco Viejo. Score a tosta with tomato and olive oil and wash it down with some fresh-squeezed orange juice or café con leche.
9:30-11:00 a.m. Head east toward San Sebastian, but make a pit stop at San Juan de Gaztelugatxe, or as many of us TV nerds know it, Dragonstone. The setting for this popular series, this stunning rock peninsula is not home to a castle, but rather a church open for visitors year round. After paying 3 euros to enter the area, climb the renowned staircase and hike around rocky beaches. The view of the Basque Coast from the church is worth every leg cramp, so bring your camera.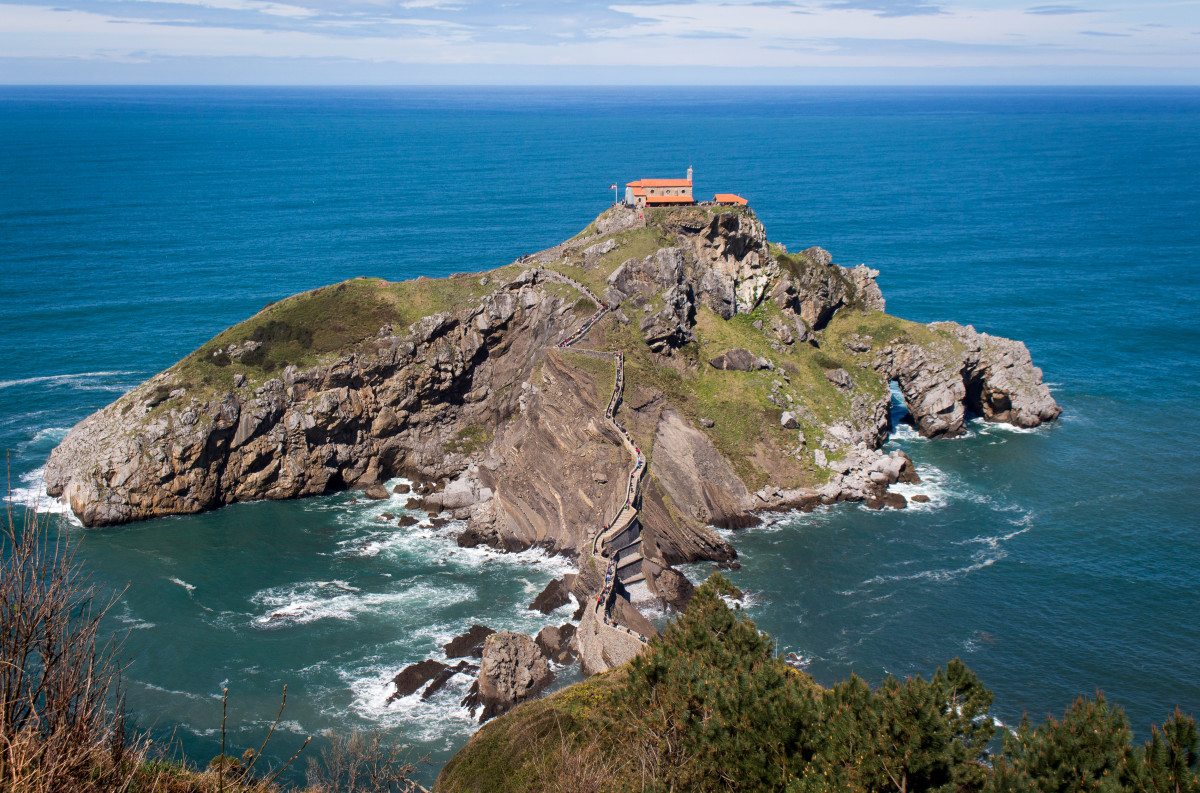 1:00-1:30 p.m.: Drop your bags at A Room in the City Hostel, and head up to the roof deck to get your bearings and check out a city map.
2-3:30 p.m. Stop ignoring those hunger pangs and head directly to San Sebastian's Old Town and Bar Nestor. Here you can sample some of the best Basque and Spanish cuisine all in one place (yes, they are different). Share a steak, make sure to check out the fresh salads and, if you're lucky, grab a slice of Nestor's famous Spanish tortilla (egg, potato and onion has never tasted so good).
4:30-7 p.m. From the Old Town, walk over to San Sebastian's Zurriola Beach to check the surf. Spain's northern coastline is one of the most active in all of Europe, meaning lots of waves steps off the boardwalk. Pukas Surf Escola is right under the boardwalk, offering rentals, lessons, lockers and even showers until 8 p.m.
A seawall along the left side of the beach provides a sheltered area for beginners, while several peaks work along this long, exposed beach break.
8-9 p.m. Skip the taxi and walk back from the beach. Stop at San Sebastian's 'other beach,' the bay-bound La Concha, and take in a late sunset over Monte Igueldo and the bay.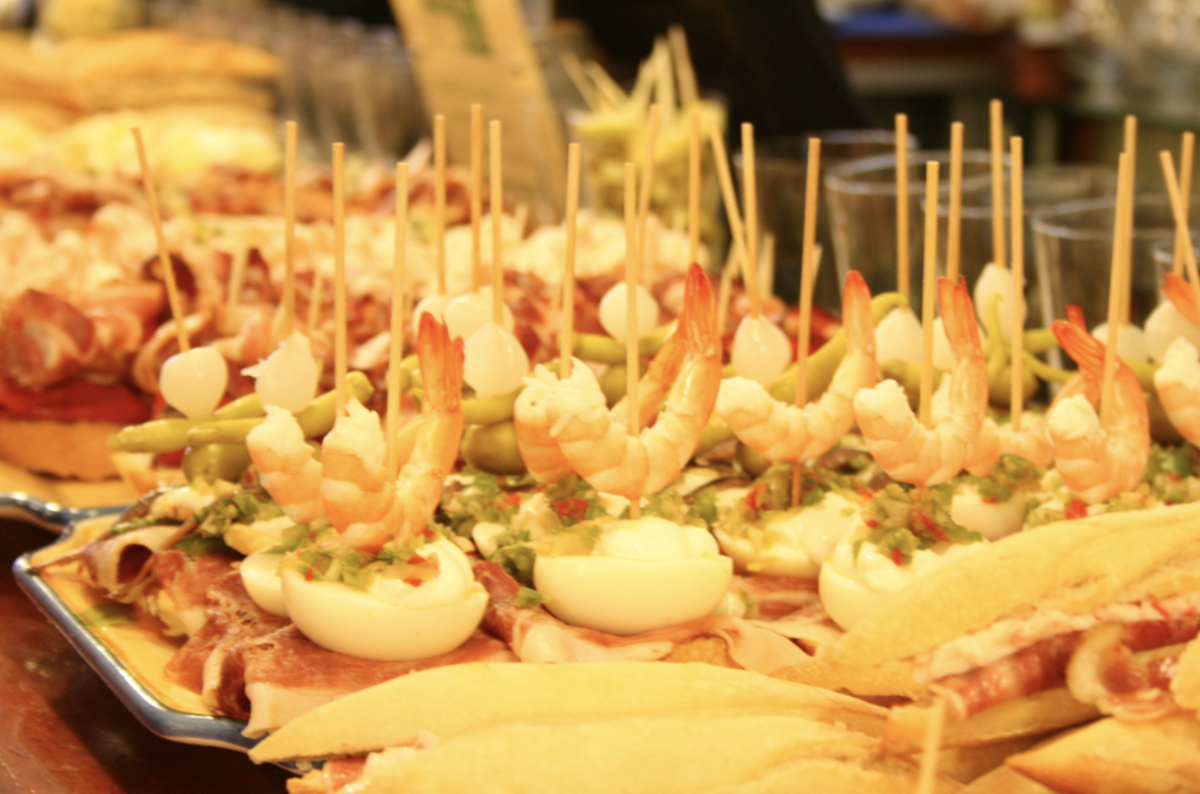 9:30-11 p.m. With a good afternoon paddle and sunset under your belt, now it's time to enjoy the culinary capital of the world to the fullest. Hit Fermin Cableton Kalea street hungry, and pick your way through San Sebastian's famous pintxos, a creative mixture of seafood, meat and cheese bites usually stacked atop a piece of bread for around 2 euros.
Try the bacalao, or Spanish cod, at Borda Berri, and make your way through Bar Sport while sipping on one of Spain's delicious (and oh-so-cheap) wines. If foodies had an image of heaven, it would be somewhere in the middle of this tasty strip.
11:30 p.m.-12 a.m. Belly full and heart happy, make one more stop at La Viña for a surprising San Sebastian staple: Cheesecake. The Basque version is slightly creamier than its New York alternative, and is a taste that needs to be experienced. Wash it down with the area's local liquor Txacolí, a sweet, champagne-esque drink that can sneak up on you after the first glass or two.
1 a.m. Time to sleep it off, tomorrow is a doozy.
Sunday
9:30-11 a.m. Check out and hit the road back to Bilbao. Enjoy the Basque Country's dramatic combination of coastline and mountains as you navigate one of Europe's prettiest stretches of road.
11:30 a.m.–1:30 p.m. Take advantage of Bilbao's free weekend parking (until 9 a.m. on Monday) and spend some time at the Guggenheim Museum. Featuring one of the most coveted collections of modern and contemporary art in the world, the Guggenheim helped transform the city from industrial wasteland into one of Europe's biggest cultural hotspots.
1:45–3 p.m. Loop your way around the promenade and park along Bilbao River. Another product of the so-called Guggenheim Effect, this passage features art installations, outdoor markets and bike lanes, mixed with classic architecture.
Pop into Bilbao's old quarter, Casco Viejo, and sample the neighborhood's tight streets and cute cafes before completing the circle.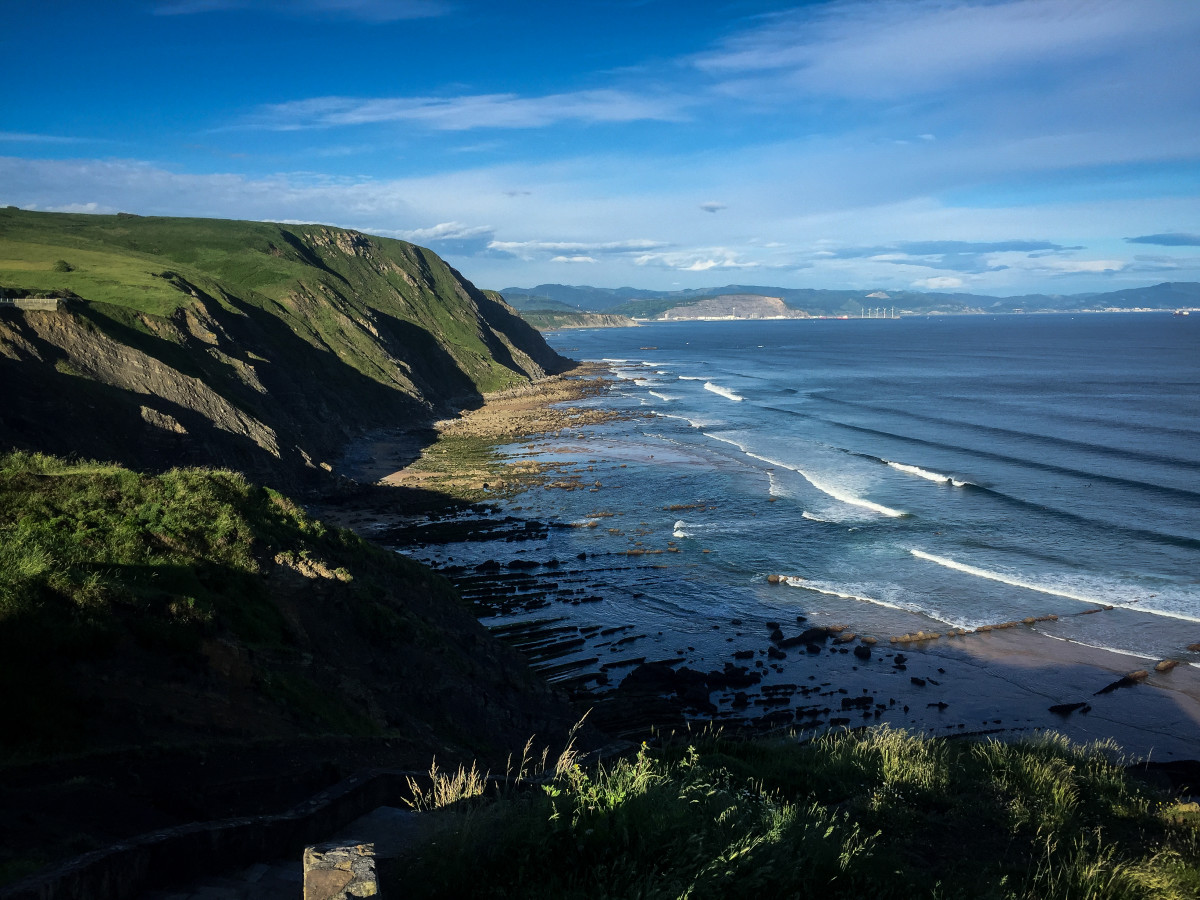 3:30-8:30 p.m. Just 20 minutes from downtown, the real draw of Bilbao isn't the art, it's the beaches. Sopelana is Bilbao's de facto beach town, featuring two dramatic, cliff-lined sand beaches that each offer something for every level of surfer. Barinatxe is the more natural beauty of the two, but Arrietara is impressive on its own, and has surf schools that rent boards and wetsuits.
The upper parking lot is also a great place to watch paragliders and eat a late lunch or early dinner out of the sand. Careful, this is paid parking, and parking police have a funny way of ruining a good weekend.
9 p.m. Time to head back to the airport and start planning for that Spanish vacation house. And yes, the airport has pintxos.
For access to exclusive gear videos, celebrity interviews, and more, subscribe on YouTube!