ASN Weekends is our travel series dedicated to giving you exact 48-hour itineraries for how to maximize an adventure travel destination. We've done all the planning for you, all you have to do is book your trip!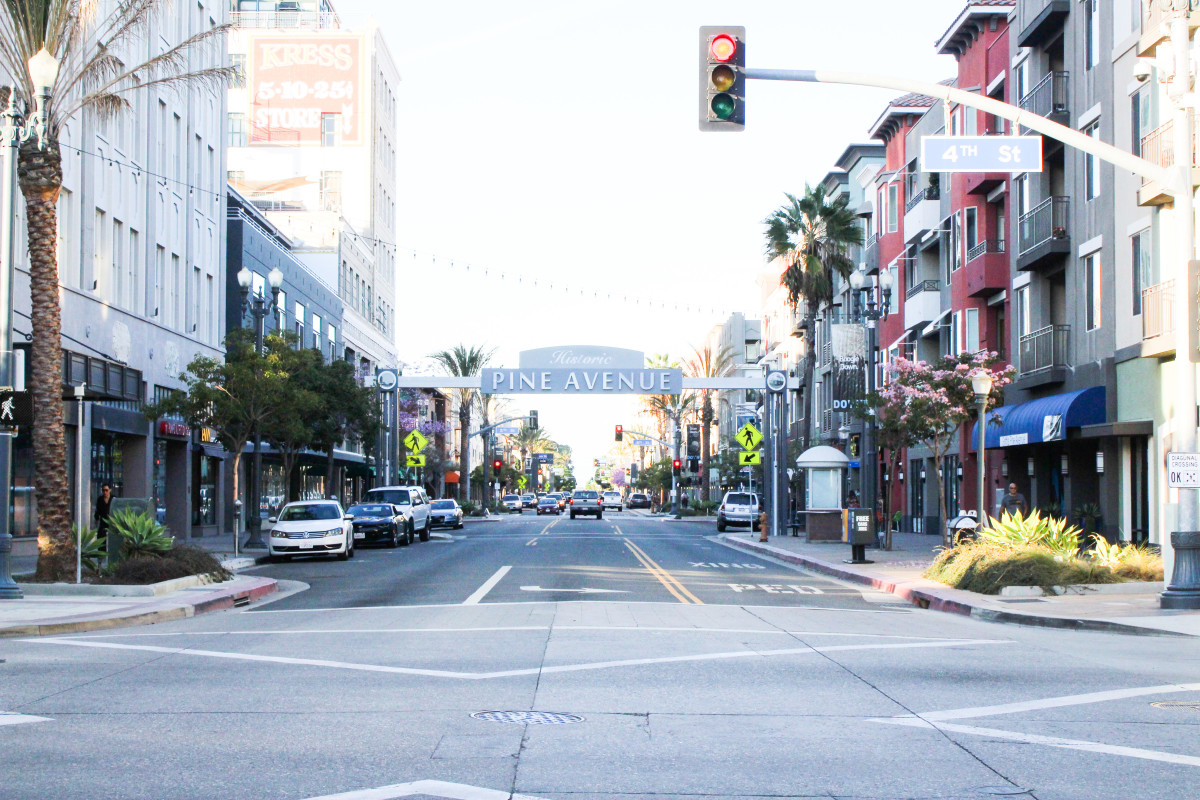 The seventh-most populous city in California is one that you may not be familiar with.
Originally a port and manufacturing hub, Long Beach has shifted from a gritty Southern California city to a mecca for artists, creatives and innovators.
Sure, it's not the dark fir trees crowning mountain slopes, or the sandy expanses of the desert that we're used to dreaming up for a weekend getaway, but there's something about Long Beach – a magnetism formed from a vibrant artistic community and youth culture.
We recently took a weekend getaway to our neighbor in the north, and spent 48 hours getting to know the nooks and crannies of a captivating and constantly evolving city.
Here's how to spend a weekend in Long Beach.
How to Get There:
If you're flying into town, you've got two close options: LAX and Long Beach Airport. If you're like most of society and had no idea LGB even existed, you'll be pleased to learn there are inexpensive flight options there from JetBlue, Southwest, American and Delta.
Long Beach is a 2-hour drive from downtown San Diego, and an approximate 40-minute drive from downtown Los Angeles.
Where to Stay: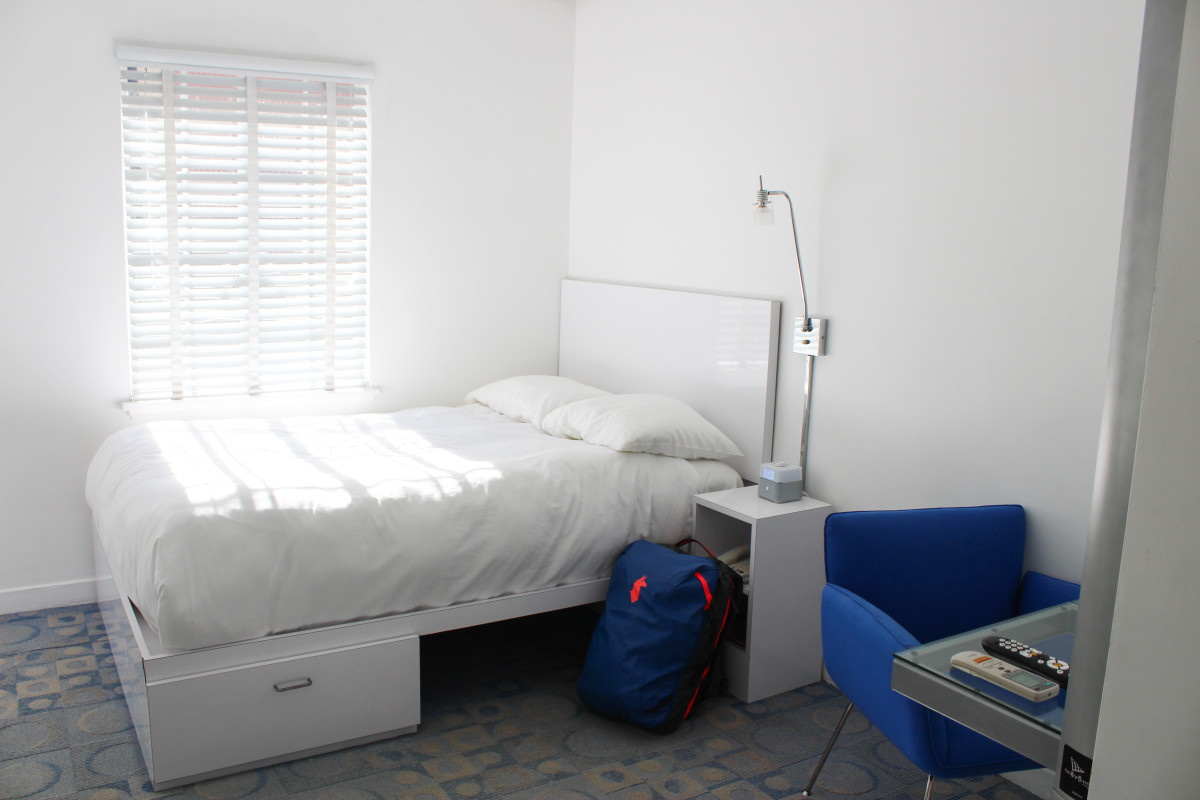 You're looking for a unique experience, and you want something unexpected.
If you're going solo or with someone you don't mind sharing an intimately-sized room with, the Varden – an 80-year-old hotel rich with history and modern amenities – is a great option.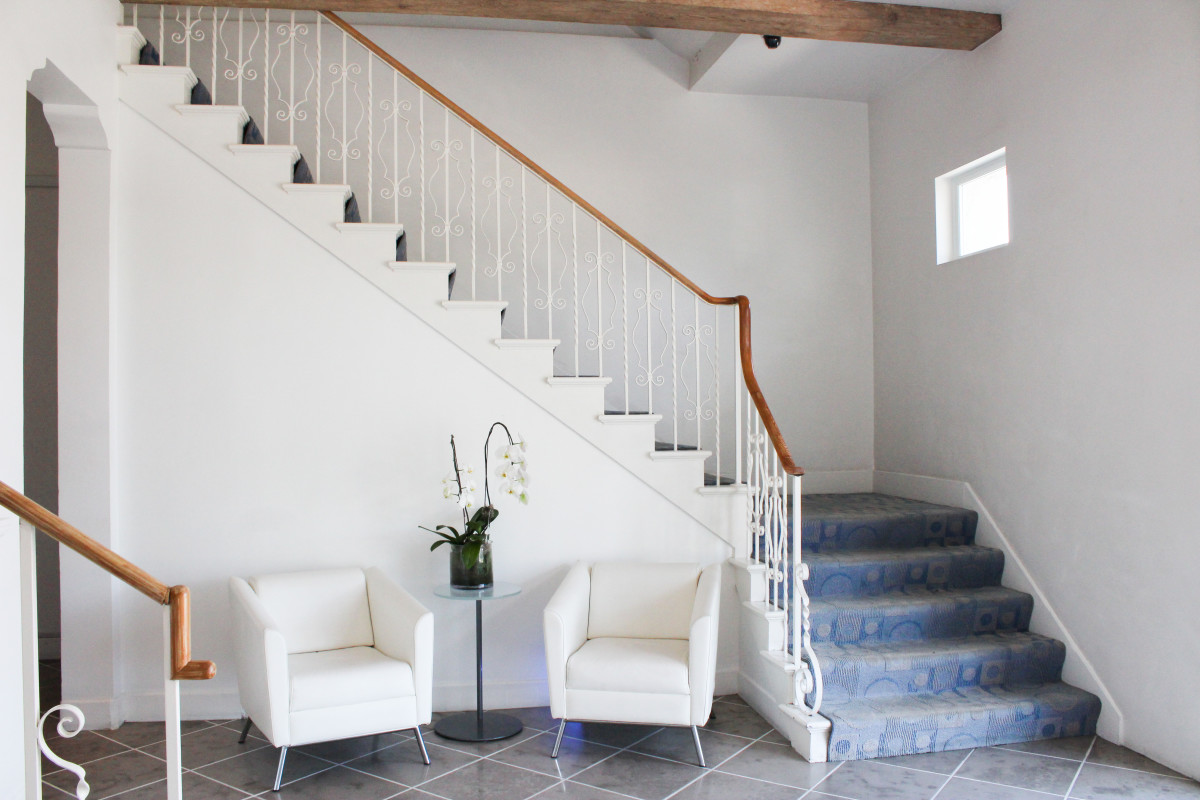 The rooms are sparse, but done in a way that makes you question why you needed so many superfluous things in a hotel room in the first place. Mullioned windows let the soft sunlight drift through in the mornings in the dreamiest way, and we had a hard time getting out of bed.
Legend has it that Dolly Varden, after whom the hotel is named, inspired the love of a wealthy gentleman; so wealthy, in fact, he had the hotel built for her, bequeathing it to her to run until the end of her days. Word on the street is that she took her last breath on the third floor.
(If you're feeling adventurous, the glass patio doors to the fire escape on each floor are unlocked. We climbed up one night for a special view of the city, shhh.)
Friday
6-9 pm: You've made it through rush hour traffic on a Friday, you've gotten checked into your hotel, you've lugged your bags up three flights of stairs and managed not to collapse into a puddle of human – you need a drink.
If you're looking for something unpretentious, with an eclectic mix of patrons, plus a patio (bonus points here), we recommend Beachwood BBQ and Brewing.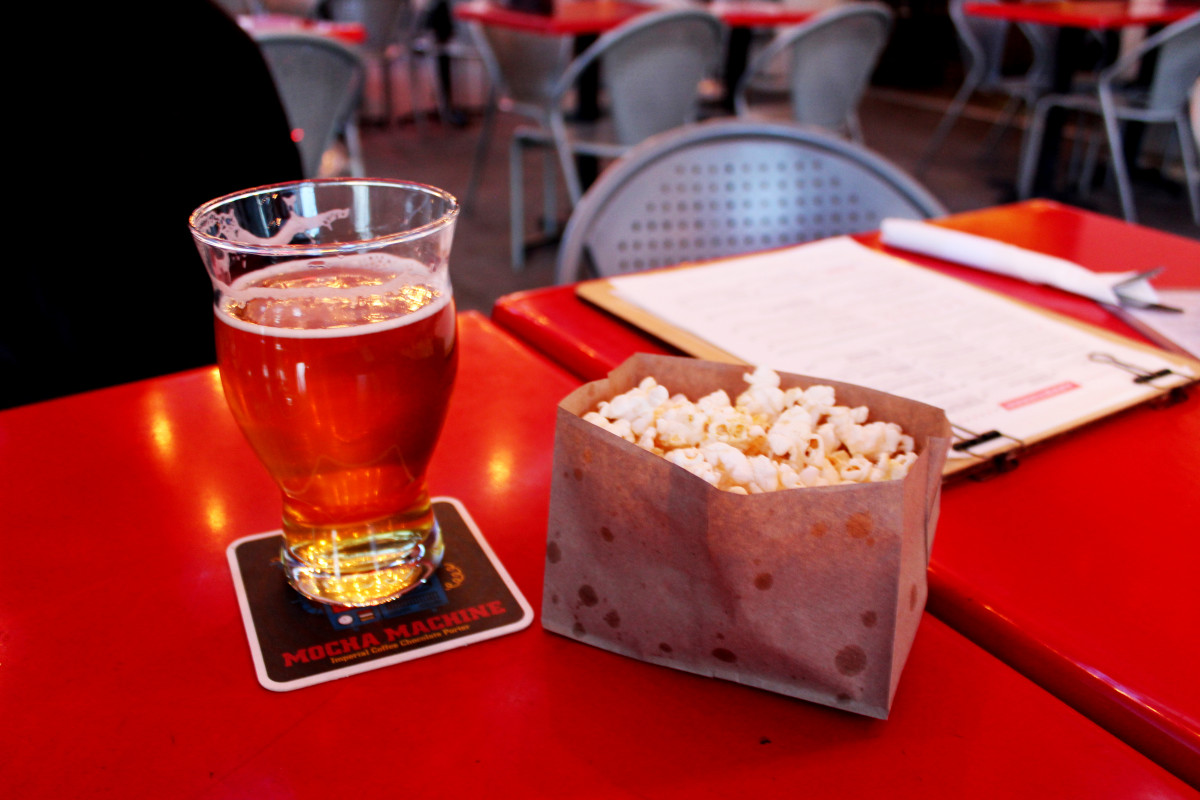 Have one beer at Beachwood, or a few. Beachwood has a ton of IPAs on tap and each one has a distinct flavor. Beachwood is a favorite of locals as well as visitors, so you'll get a healthy mix of patrons. And if you're into barbecue, you'll be in heaven here.
Our favorite brews from the weekend included Citraholic, Street 3, Block 2, and the LBC IPA. Oh, and don't forget to try the duck fat popcorn. It's addicting. We took an extra bag to go.
9:30 pm: Head back to the Varden for an early night, you'll be busy tomorrow …
Saturday
9-10:30 am: Sleep in, and then get your caffeine fix. Recreational Coffee is just a 7-minute walk from the Varden, but convenient location isn't the only perk of this local spot; their coffee is tasty as well.
11:00 am-12:00 pm: Take a cab/Uber over to the Belmont Shore neighborhood, which faces the Alamitos Bay, and is home to scenic walking areas, cafes, restaurants and more. You can easily meander around and explore all of the local shops on foot.
12:30-1:30 pm: You'll want to make room on your schedule and in your stomach for Lola's Mexican Cuisine. Ten minutes northwest from Belmont Shore, Lola's is a step up from the traditional hole in the wall, but with the same home-cooked, authentic vibe. The food and drinks are worth the drive.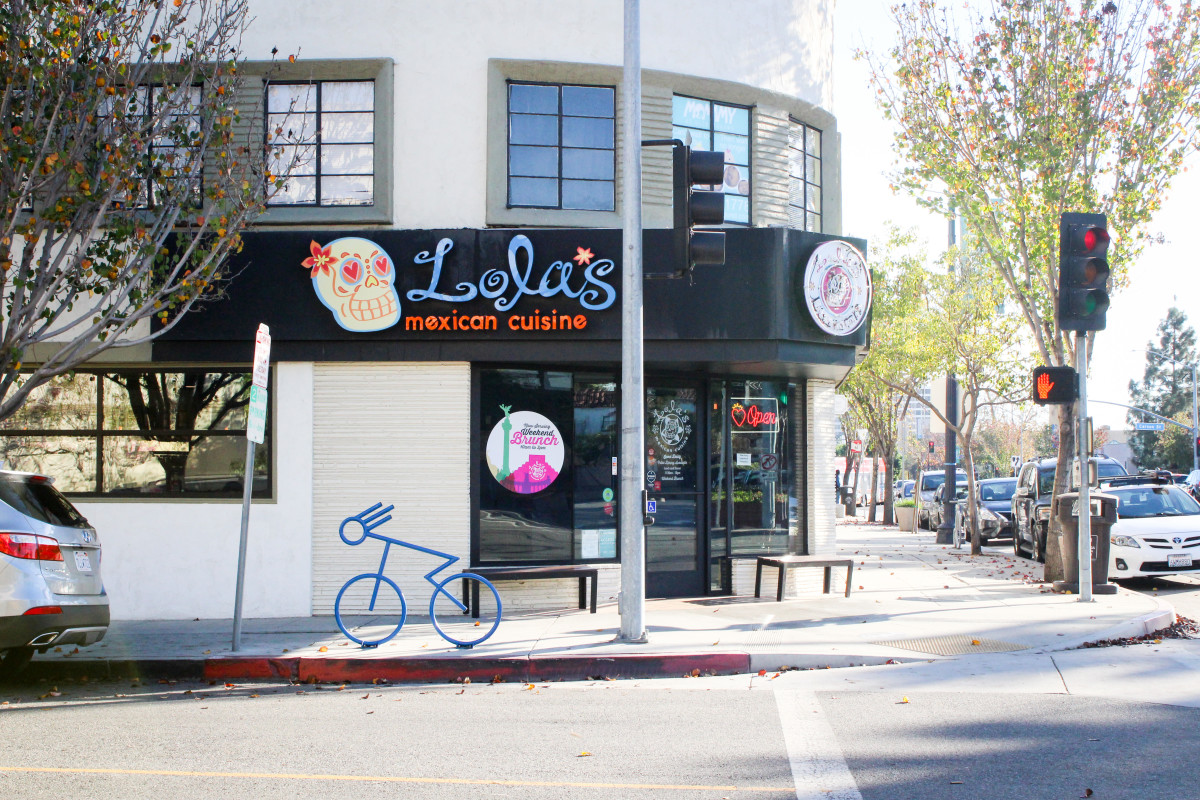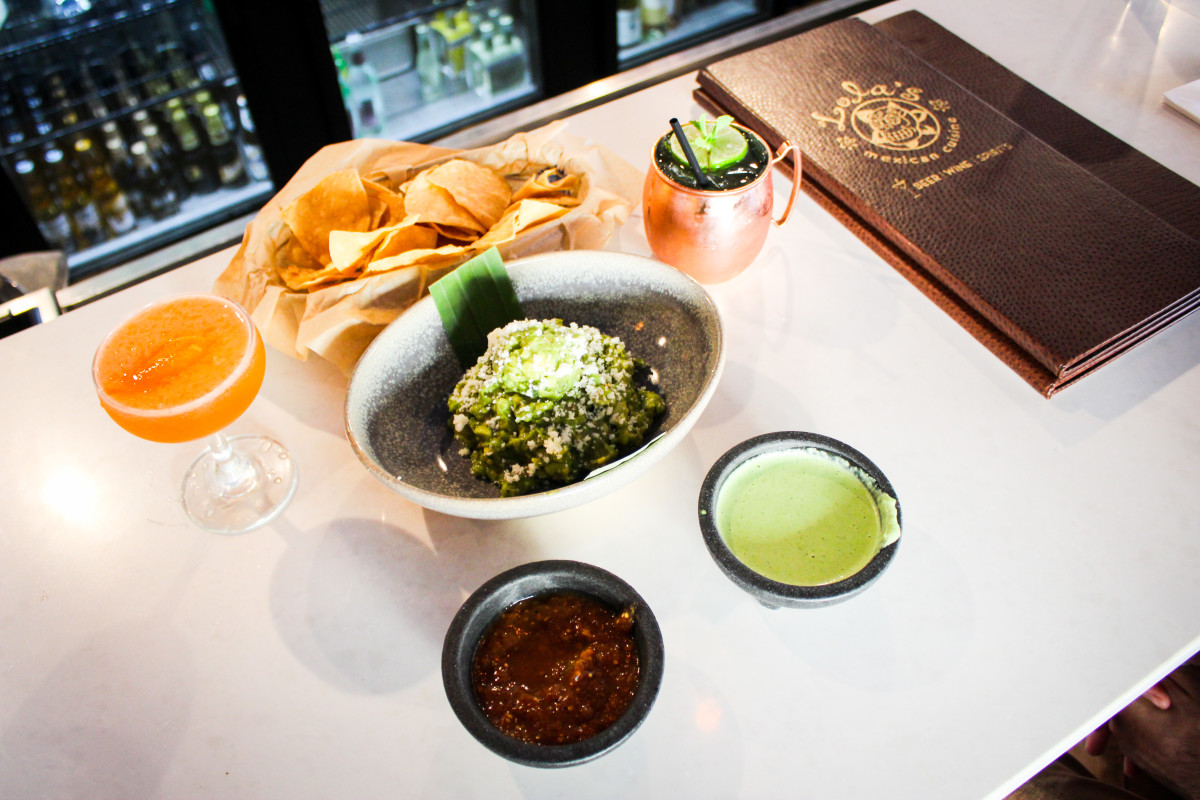 They've got a Mezcal cocktail that is as strong as it is delicious (just a warning) – in our research for this story, we made sure we really got to know it.
Portions are gigantic, so this is a great place to share a plate if you want room to eat anything else the rest of the weekend.
2–4pm: Explore the POW! WOW! murals, a worldwide movement that brings artists and their communities together. Most of the murals are located downtown, so they're walkable from one another. There are a few that aren't within the realm of foot traffic, but you can always hit these on your way out of the city.
The Varden's east wall is home to one of Long Beach's POW! Wow! murals – we recommend starting there and working your way around town. To find your way, there are maps of the murals online.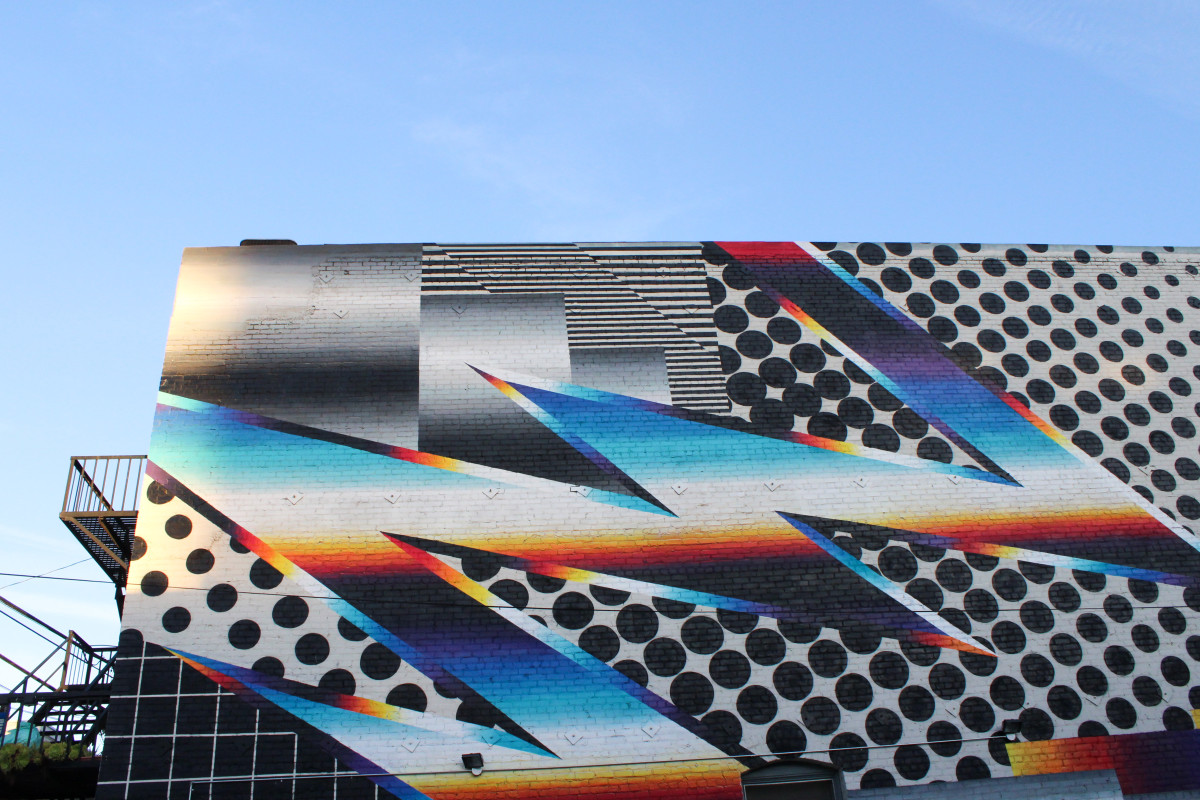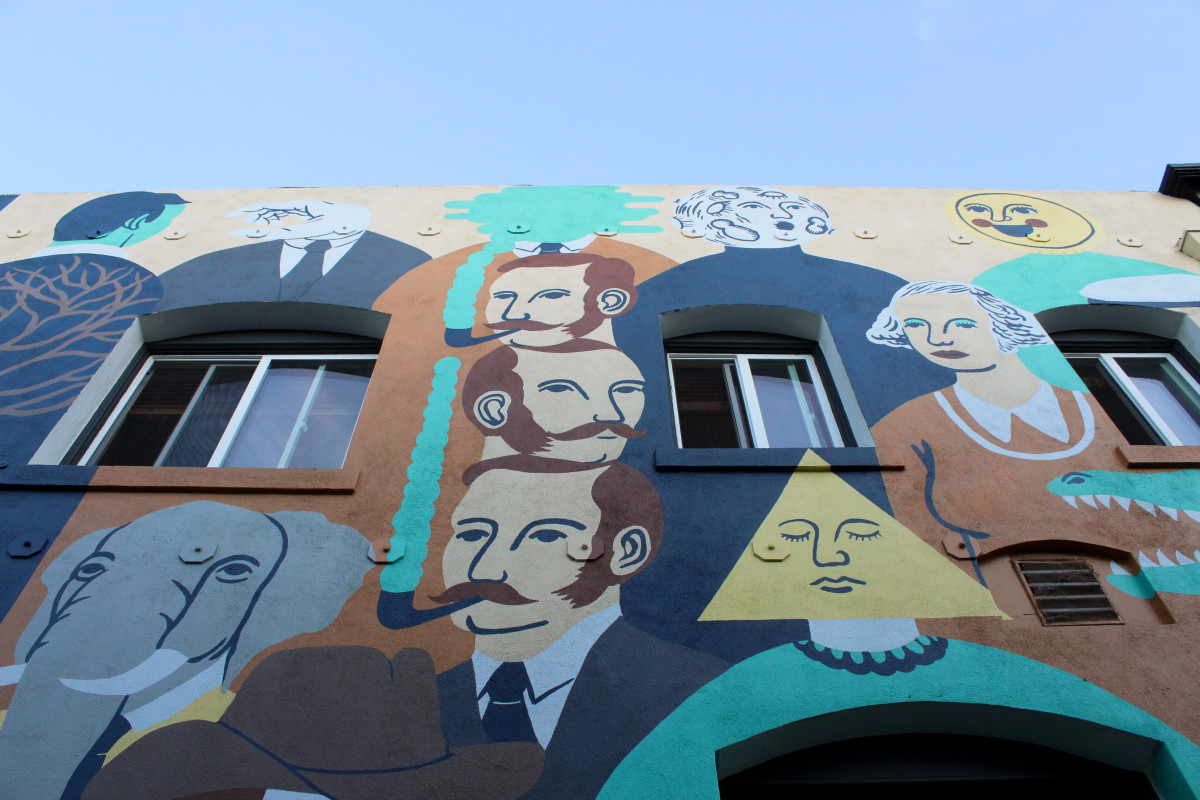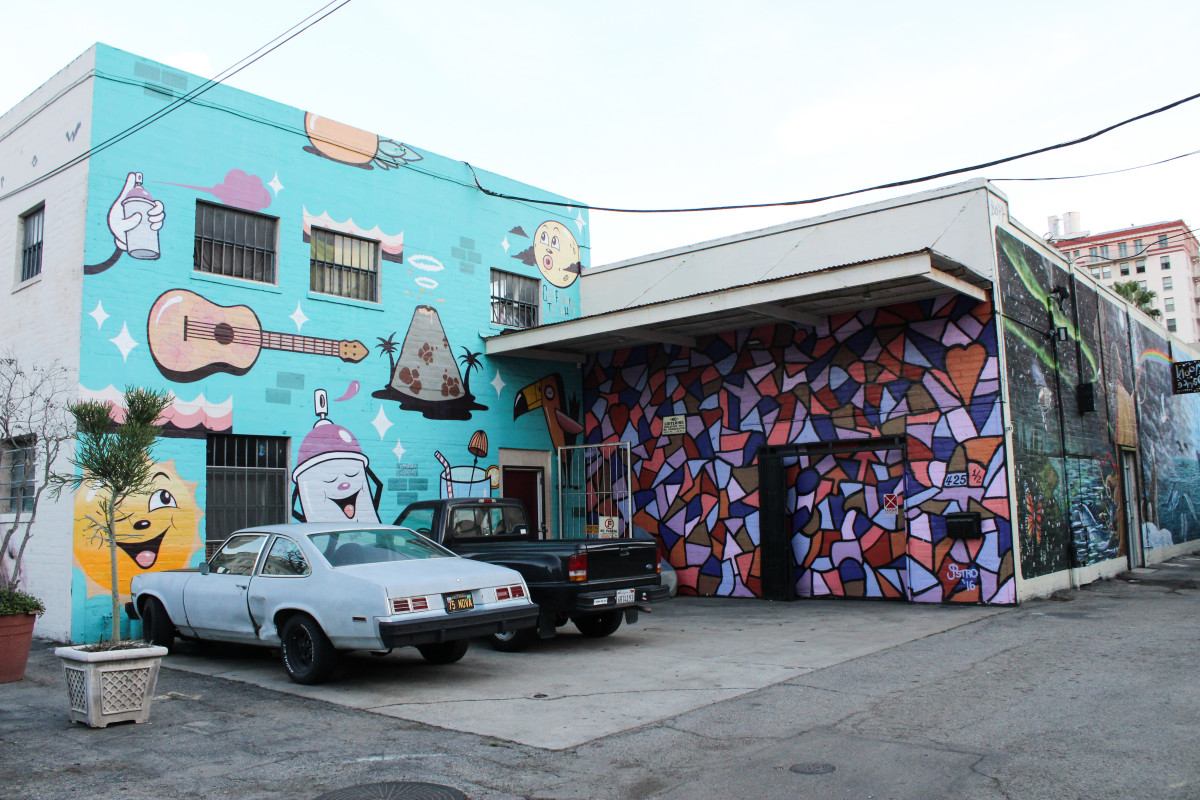 Bikes are a great way to get around when you're trying to work off lunch. They're also a great way to see the murals, and you'll be able to go farther and longer than you expected. If you've seen your fill of murals, pedal down to the water. Vista Bike Boulevard is specifically for bicyclists and motorists, and will take you all along the waterfront.
4:30–5:30 pm: Check out the local wares and goods. Retro Row on Fourth Street is the heart of the art scene in downtown Long Beach. Walk slowly, because you'll want to take everything in. Visit MADE by Millworks for locally made goods. The area has free music in the evenings, and is a great place to meet more of the Long Beach community.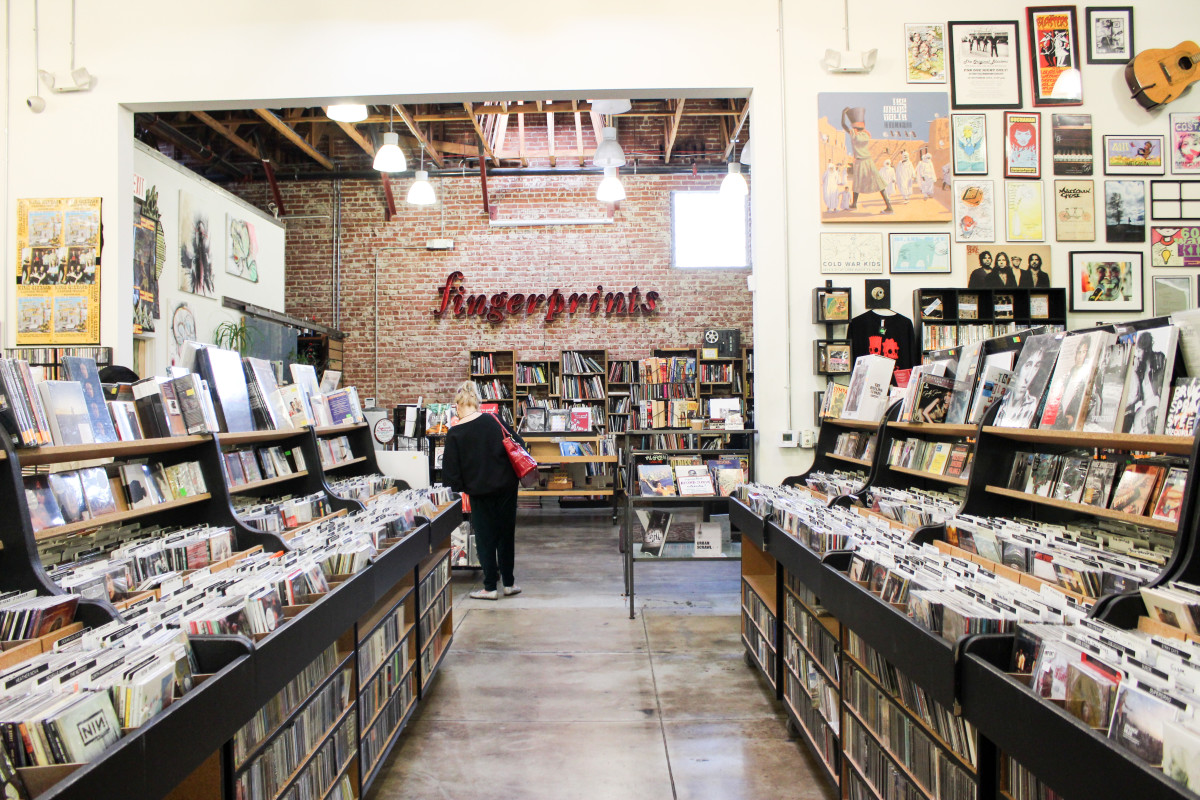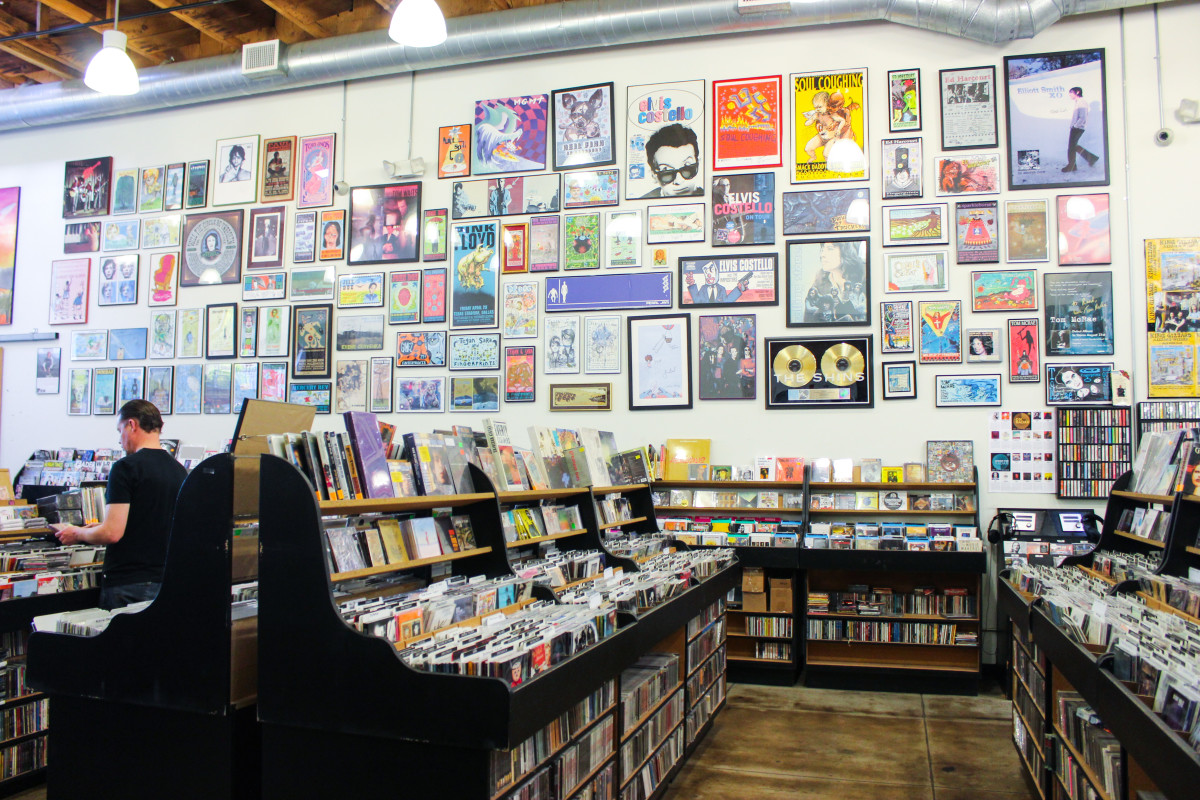 6–7 pm: Check out fingerprints, the record store/bookstore/coffee shop trifecta of your dreams. We spent more time than we intended browsing through the music selection, local artists' work for sale, and other goods.
8–9:30 pm: For dinner, try Michael's Pizzeria. It's right next to Beachwood Brewing, and the story of how Michael Dene, the founder, let nothing get in the way of opening this place up is almost as good as the pizza. The calzone is tasty and shareable, a win-win.
10–11 pm: If you're into dive bars and a relaxed, easygoing vibe, we can't recommend a better place to check out than The Good Bar and Eatery.
You can always head back into downtown afterwards and hit up someplace like the Federal Bar (another classic), but make sure you stop at Good Bar for at least one beer.
Sunday
9:30–10:30 am: For your morning coffee, make the drive to Steelcraft, just a bit inland on Long Beach Blvd.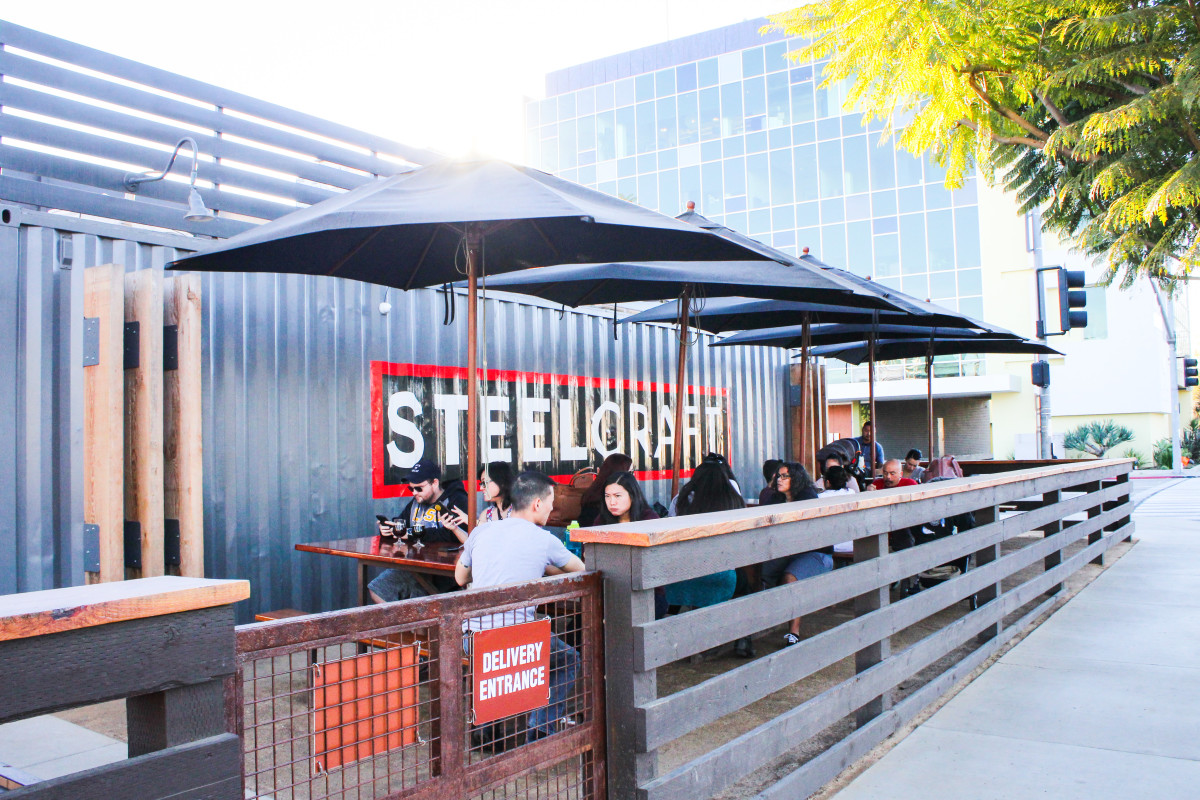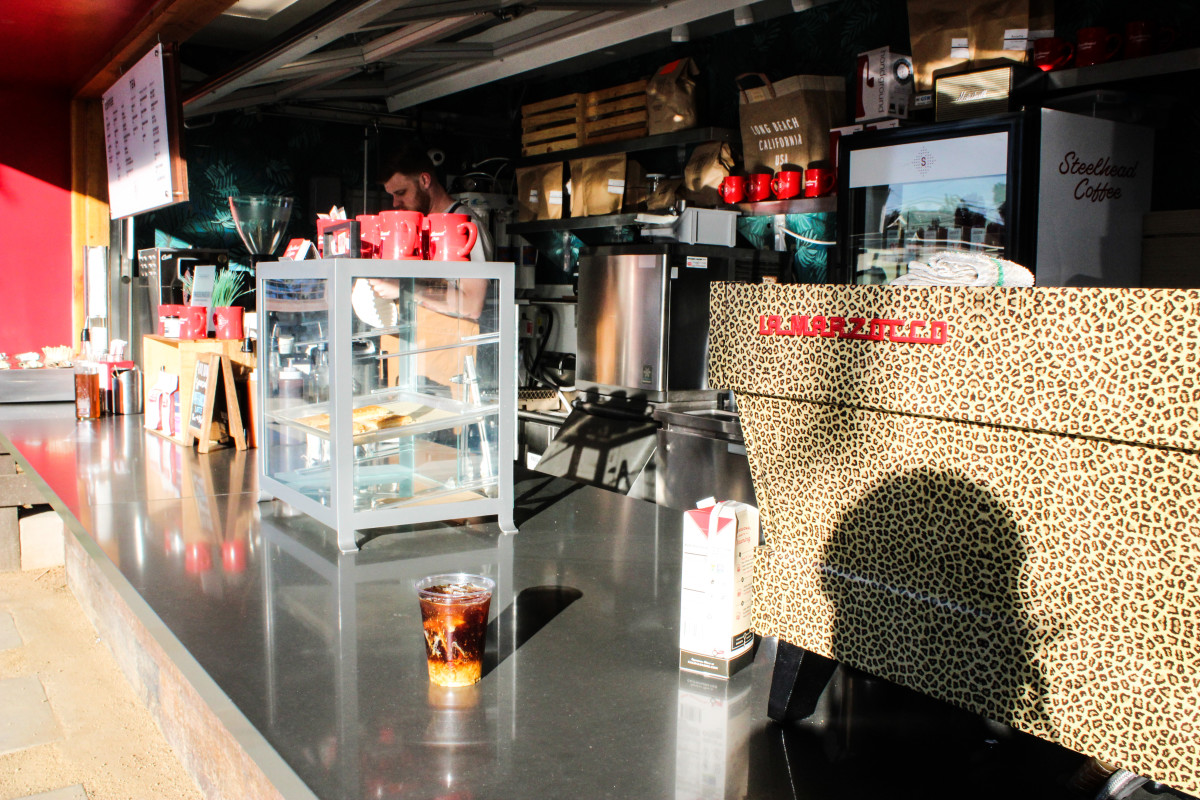 The collection of shipping-containers-turned-restaurants, arranged around an outdoor dining area, are too cool to pass up. Plus, Steelcraft makes really good coffee. And that's always worth a drive in our book.
11 am–12 pm: Drive up to Signal Hill. What used to be populated by just oil pumps (the discovery of oil there in 1921 helped establish Long Beach itself), is now also home to public trails for hiking.
It's the best view you can get outside of a rooftop. It's a peaceful spot and the perfect way to round-out a weekend of exploring.
1 pm: Now that you've gotten in your panoramic view of the beachside city you came to know over the last 48 hours, it's time to pack up and head home. But don't worry, Long Beach will still be here when you're craving a return trip, and no doubt with a new hip coffee shop, colorful mural or delicious restaurant to greet you.
Photos by Hayley Helms
Check out more Travel from ASN
Weekends Encinitas: Live Like a Local in This California Surf Community
Weekends Kailua: Eat, Hike, Bike and Kayak Your Way Through Oahu's Charming East Side Town
For access to exclusive gear videos, celebrity interviews, and more, subscribe on YouTube!