Travel
Weekends New York City: How to Bike, Climb, Surf, and Soak Up the 'Big Apple'
Even if you've never visited New York City, you probably have a pretty strong image ingrained in your mind as to what the city has to offer. Of course there is the bustle of world commerce, incredible food, some of the world's greatest fine art, and an endless horizon of towering buildings.
But New York also has a ton of outdoor recreation, and I don't mean just a short trip outside the city. Within the boundaries of the five boroughs you can bike, climb, paddle, and even surf. There is so much so within the city, that you won't be able to fit it all in one trip.
That being said, we'll try to see if we can't cram some of the best New York has to offer into a single weekend. They don't call it, "the city that never sleeps" for nothing.
Getting There
Three major airports provide flights to New York City. Newark Liberty, John F. Kennedy, and  LaGuardia. All have public transit options whether it be bus lines or trains to get you from the terminal to the city once you touch down. The most convenient option is probably JFK where you can hop on the AirTrain then connect to train lines at Jamaica and Howard stations.
Trains are also an option to reach New York. There are 14 different Amtrak routes that make a stop at Manhattan's Penn Station.
If you are driving to New York City, you can avoid most of the traffic by making the trip during off commuter hours.
Where to Stay
There are hotels and Airbnbs in every neighborhood, so it is more about finding the budget and vibe you are looking for. If you stay in Manhattan or Brooklyn there will be plenty going on near your accommodations. Generally, the closer you are to trendy spots like the north Williamsburg waterfront, or touristy areas such as Times Square, the costlier it will be. Even camping is available within the city limits during the warmer season at Gateway National Recreation Area.
For RV or van travelers, boondocking is a feasible option within the city, which does not have specific laws against staying in your vehicle. If you choose to do so, please be respectful and discreet (the city street isn't a campground). Also avoid being ticketed or towed by always checking street signs. There are a number of parking limitations including street cleaning, delivery zones, and special permit parking.
Getting Around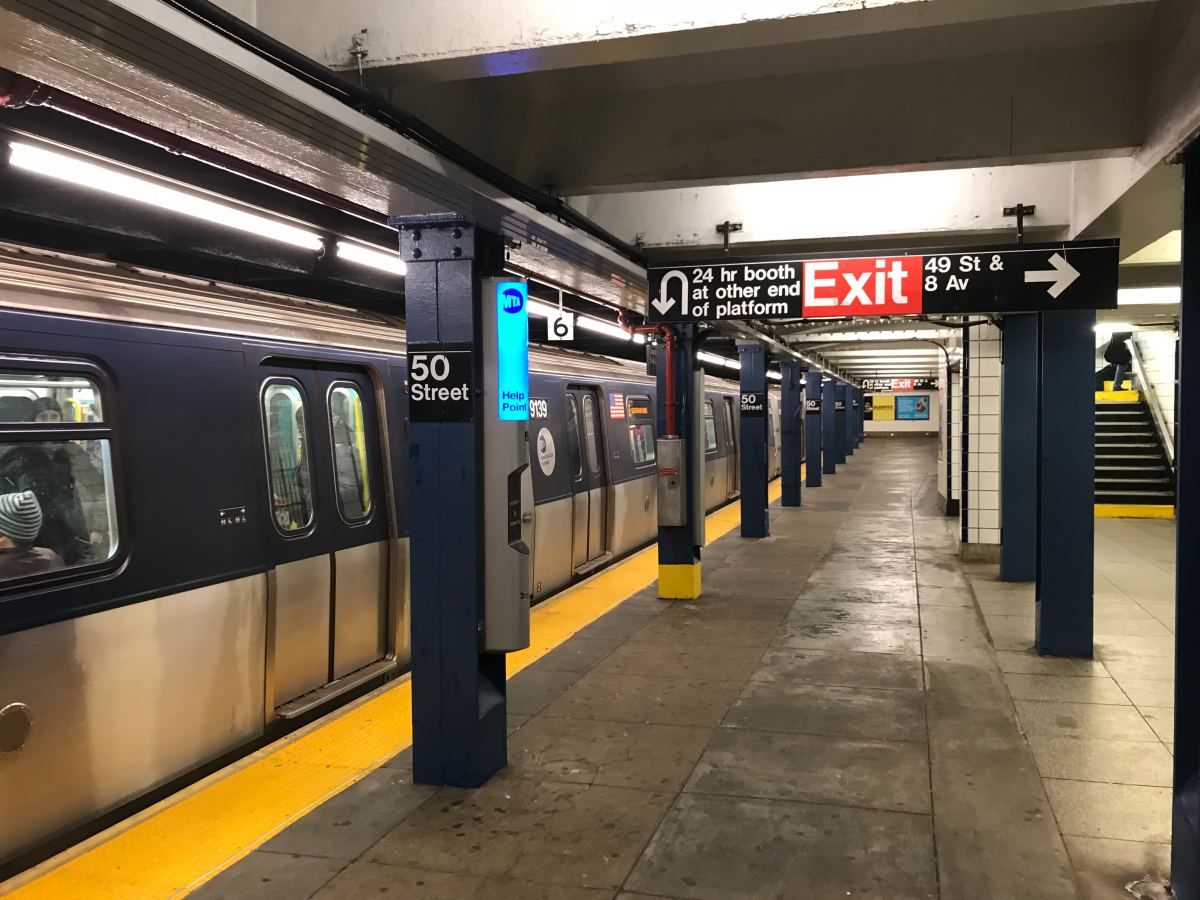 You name it, New York has it. Of course there are yellow taxis and Ubers everywhere, but you can also use public transportation to get just about anywhere. The NYC Subway, operated by the Metropolitan Transit Authority (MTA), grids across the city and puts you close to every activity on an agenda. There are also expansive city bus routes, and an increasing ferry system traveling throughout the harbor that makes for an enjoyable experience when a possibility.
Biking is one of the best ways to get around the city, and is an activity onto itself. Whether you bring your own, or grab a Citi Bike (New York's bike share program) you can cruise bike paths, greenspace, or with the flow of traffic. The cost of a Citi Bike can be $3 for one trip up to 30 minutes or $12 for an all day pass, which would be the recommended course to grab-and-go as needed. Pro tip: Always be sure to bike smart – be aware of other vehicles and pedestrians, and use recommended bike routes when available.
Friday
5 p.m. – Stretch out at The Cliffs in Long Island City. This climbing gym has an extensive variety of top roping, sport climbs, and bouldering zones. There is an open central area complete with crashpad couches and a library of climbing books. Not to mention hot showers to freshen up after your day of travel. The Cliffs is in close proximity to the E,M,G, and 7 trains.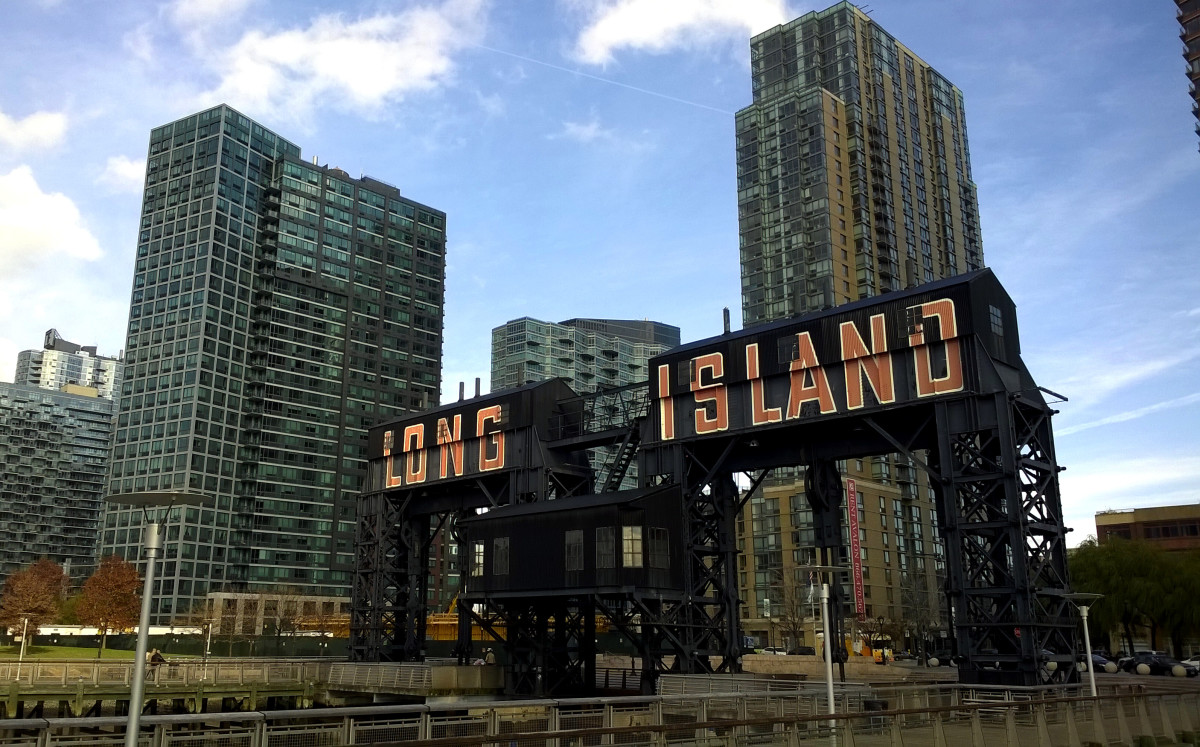 7:30 p.m. – Head down the street to Fifth Hammer Brewing to grab a refreshing post-climb draft like their Neighborbräu Pils, and a bite to eat from the rotating cast of food trucks outside. Afterward, stroll down to the East River waterfront at Gantry Plaza State Park and take in the views of the Manhattan Skyline across the tidal river.
9 p.m. – Catch some indie music at Pete's Candy Store in Williamsburg. Pete's is a stronghold for the indie and experimental music scene in the north Brooklyn neighborhood, and also hosts open mics, storytelling, and comedy. Shows are usually free with a recommended $5 donation. The bar/venue is a short walk from the G and L trains. If you leave Pete's and decide the night is young there are plenty of late-night watering holes to choose from in Williamsburg.
Saturday
7:30 a.m. – Take a morning stroll on the High Line, a formerly abandoned elevated train line, now a one-and-a-half mile walkway on Mahattan's West Side. Enjoy the gardens, artwork, architecture, and open elevated view above the city streets. There are access points throughout which make it easy to climb up and down to scope out galleries, coffee shops, and restaurants of your choosing along the way. Many of the subway lines including the A,C, E, L, 1, 2, 3, and 7 trains stop within a reasonable walk to the High Line.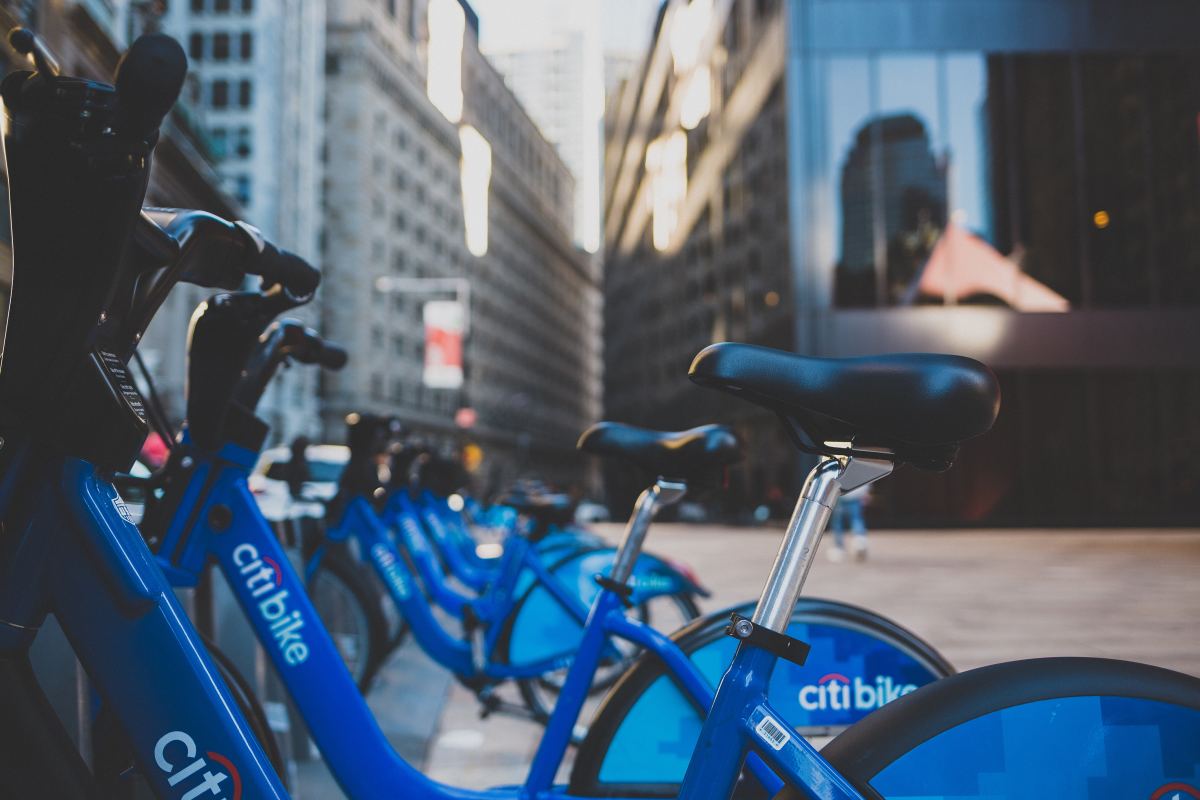 9:30 a.m. – Grab a Citi Bike and start covering some ground in Manhattan. From the southern terminus of the Highline head southeast into Greenwich Village. If you need a caffeine refill hit up Caffe Reggio on Macdougal Street which has been serving cappuccino since 1927 and is worth a stop. Just north is iconic Washington Square Park, with its centerpiece fountain, backed by Washington Square Arch, and surrounded by the NYU campus. A little farther north on Broadway is the vast selection of reading at the massive independent store, Strand (outdoors and travel selections are on the basement level).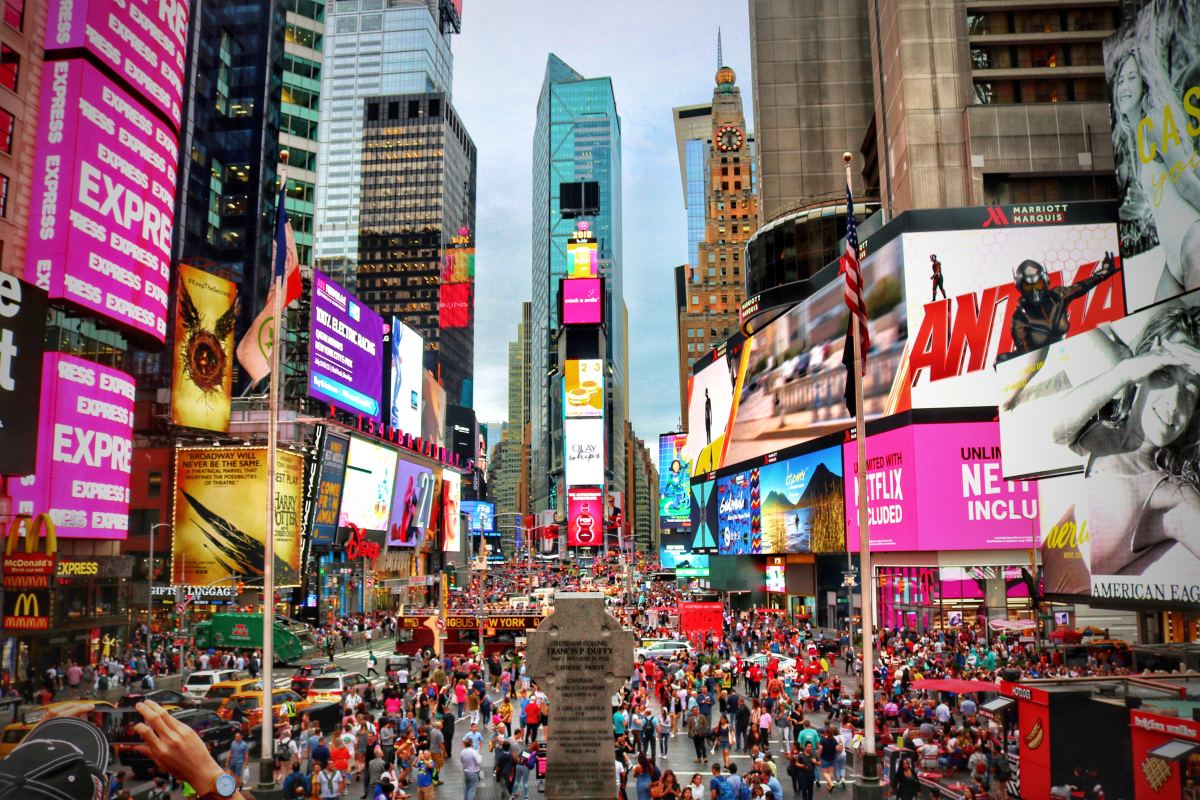 11:30 p.m. – Ride through the bright lights and packed streets at Times Square. It's a visually impressive place in the heart of the city worth cruising through and perhaps stopping for a few photo-ops.
12 p.m. – Warm up with some broth at Totto Ramen a popular japanese noodle spot with three locations in midtown, including the original location on West 52nd Street. You can't go wrong with the standard Chicken Paitan, or turn up the savory flavor in your bowl and order the Miso Paitan.
1:30 p.m. – You can make a day out of Central Park alone. The 843-acre gem of greenspace in the city has six miles of biking and 58 miles of walking paths. Runners, cyclists, and horse-drawn carriages pass by ponds, woods, and open meadows. It feels otherworldly to go from dodging traffic in midtown to the mellow pace of Central Park. Make time to explore at least one museum while you are here. For natural world affectionados, the American Museum of Natural History is about halfway up the park on the western edge and 79th Street. If artwork is your thing, the Metropolitan Museum of Art is across the way on the Park's Eastern flank.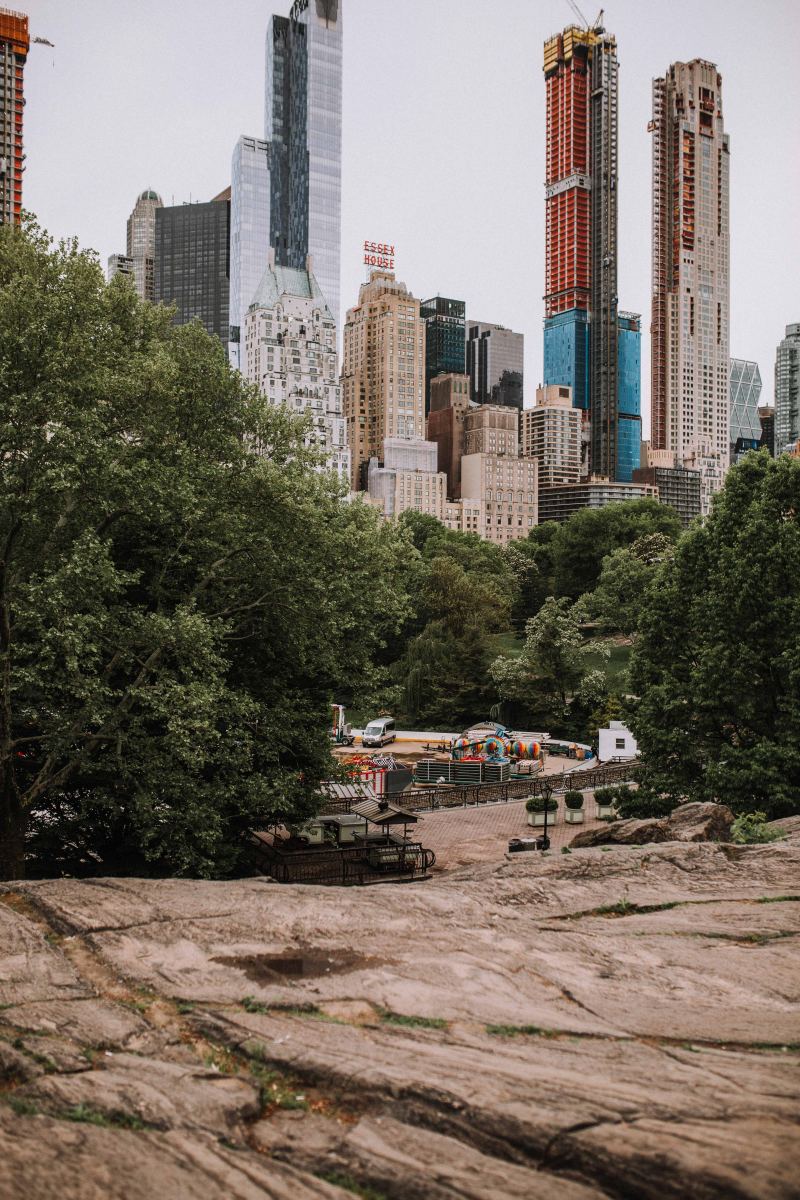 4 p.m. – If you packed the climbing shoes you're in for one of the city's most accessible outdoor adventures. Rat Rock (don't ask too many questions about the name), also known as "Umpire Rock," is a large bouldering spot near the southwest corner of the park. There are more than 20 established problems you can project under towering skyscrapers. If you need to refuel grab a gyro at one of the nearby street vendors around Columbus Circle and scope out your next line from a park bench. For climbers in the city, Rat Rock is really just the tip of the schist, grab a copy of the "New York City Bouldering" if you want to find more of the areas scattered around Central Park.
6:30 p.m. – You'd be hard pressed to find a more satisfying meal to wrap up the day than a cheeseburger at Shake Shack, the staple New York City burger chain. The original location is an outdoor seating counter service spot, in Madison Square Park, but you can find multiple locations around midtown with indoor seating and the same juicy Shackburger, or vegetarian options like the 'Shroom Burger.
8 p.m. – The evening showtime for most of the acts on Broadway is 8 p.m. You can score discounted tickets at the TKTS booth in Times Square. Grab a seat and enjoy the show.
Sunday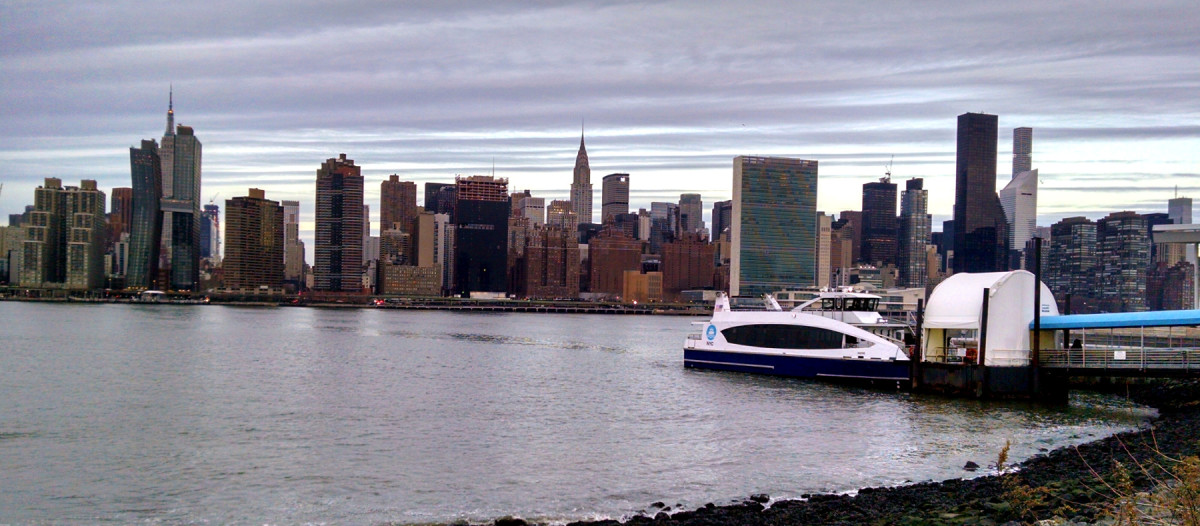 7:30 a.m. – Score some waves on the Atlantic by catching the first NYC Ferry from Wall St./Pier 11 to Rockaway Beach. Even if you aren't looking to surf, the hour-long boat ride is probably the best bargain you'll find for a scenic cruise in the city. The ferry is the same cost as a subway ticket at $2.75 and you'll cruise south of Manhattan through the Verrazano Narrows, with views of the harbor, Coney Island, and Jamaica Bay. When you hop off the boat a free shuttle service is right at the ferry terminal to help you get up and down this Queens beach neighborhood.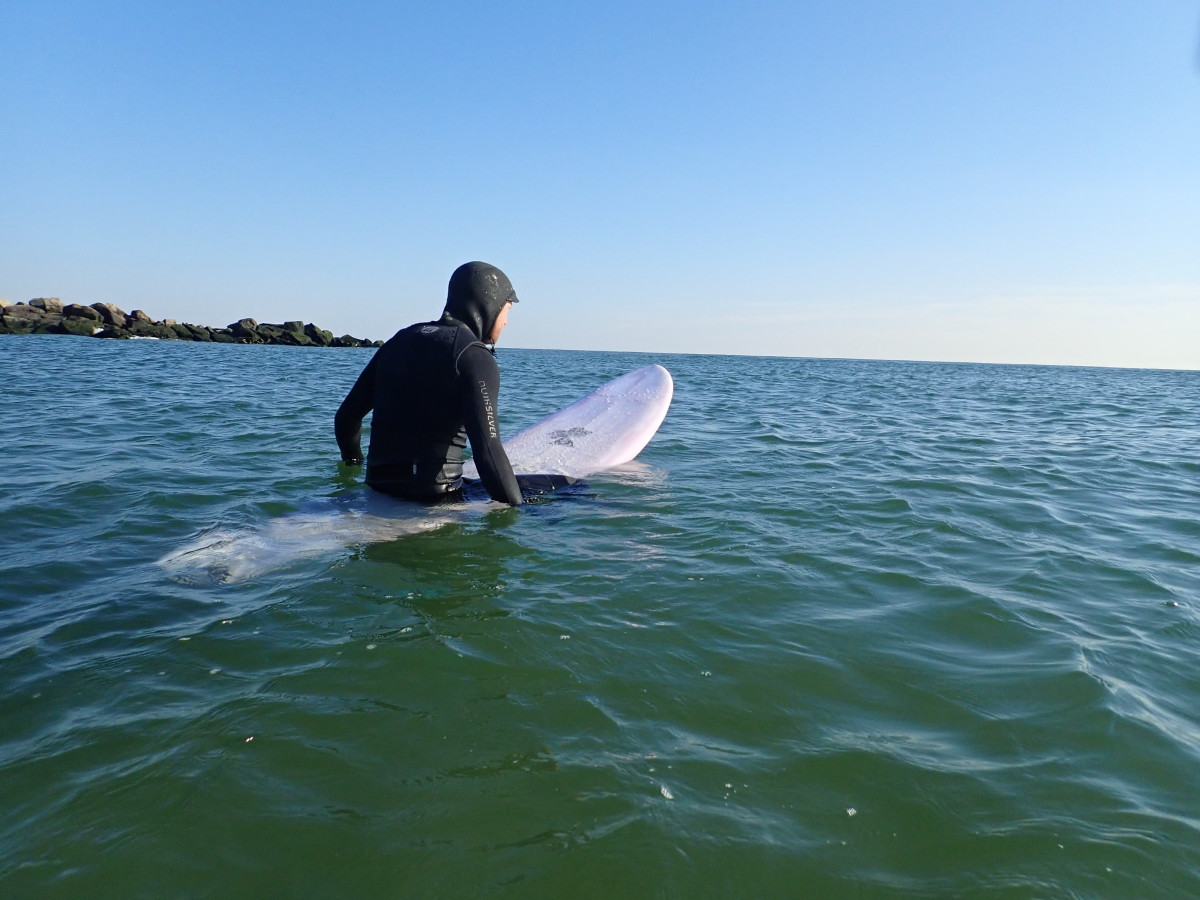 9 a.m. – Grab a coffee and some light breakfast fare at Rockaway Roasters. Then head down the street to suit up at Station RBNY surf shop. Station has everything you need to get after those Atlantic sandbars, including board rentals and, yes, wetsuit rentals. They also have changing rooms and lockers. The 91st Street Beach, a popular break with a nearby jetty, is just a couple of blocks away.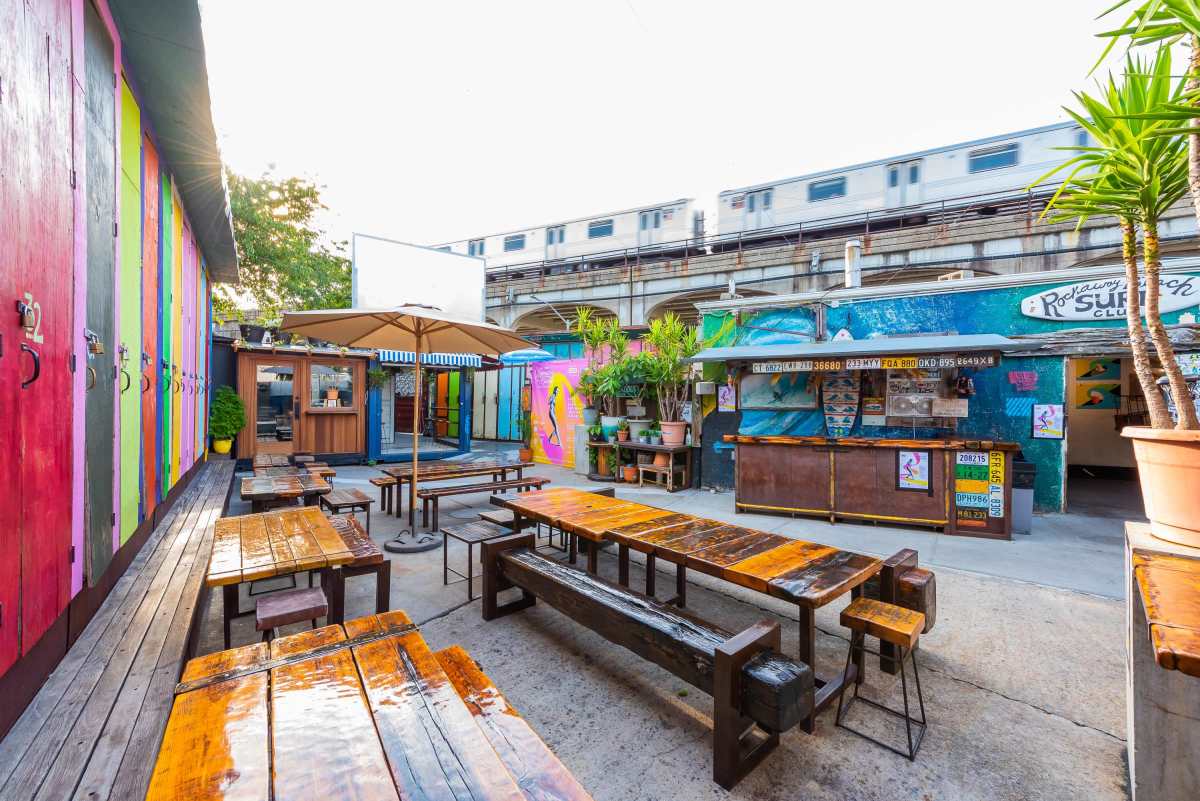 12:30 p.m. – Post-surf grub at the Rockaway Beach Surf Club. If you were still on the fence about Rockaway's surf town vibe, the Surf Club's outdoor patio and locals board storage really cements this shore neighborhood's place among solid surf destinations.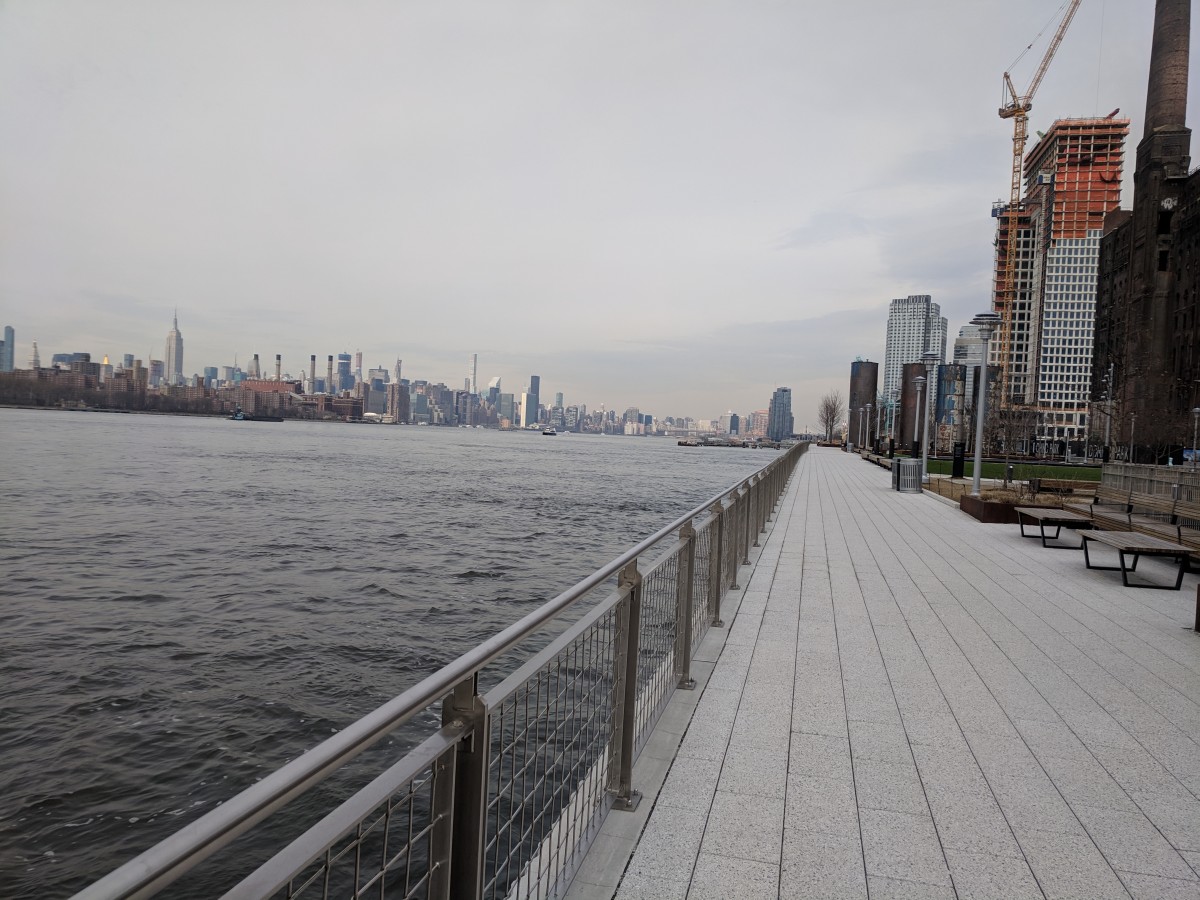 3 p.m. – On your cruise back to the Pier 11, make a connection for the East River ferry and pass under the Brooklyn, Manhattan, and Williamsburg bridges. Hop off at the North Williamsburg dock and stroll over to the Brooklyn Brewery to catch a tour of their beverage making process. Or just head straight to the tasting room and kick back a Brooklyn Lager.
5 p.m. – No trip to New York would be complete without pizza. You've passed plenty of respectable establishments in the past 48 hours, but the personal pies at Roberta's (accessible from the Morgan Avenue L train station) are next level, and a worthy way to cap off a weekend in New York City.
For access to exclusive gear videos, celebrity interviews, and more, subscribe on YouTube!