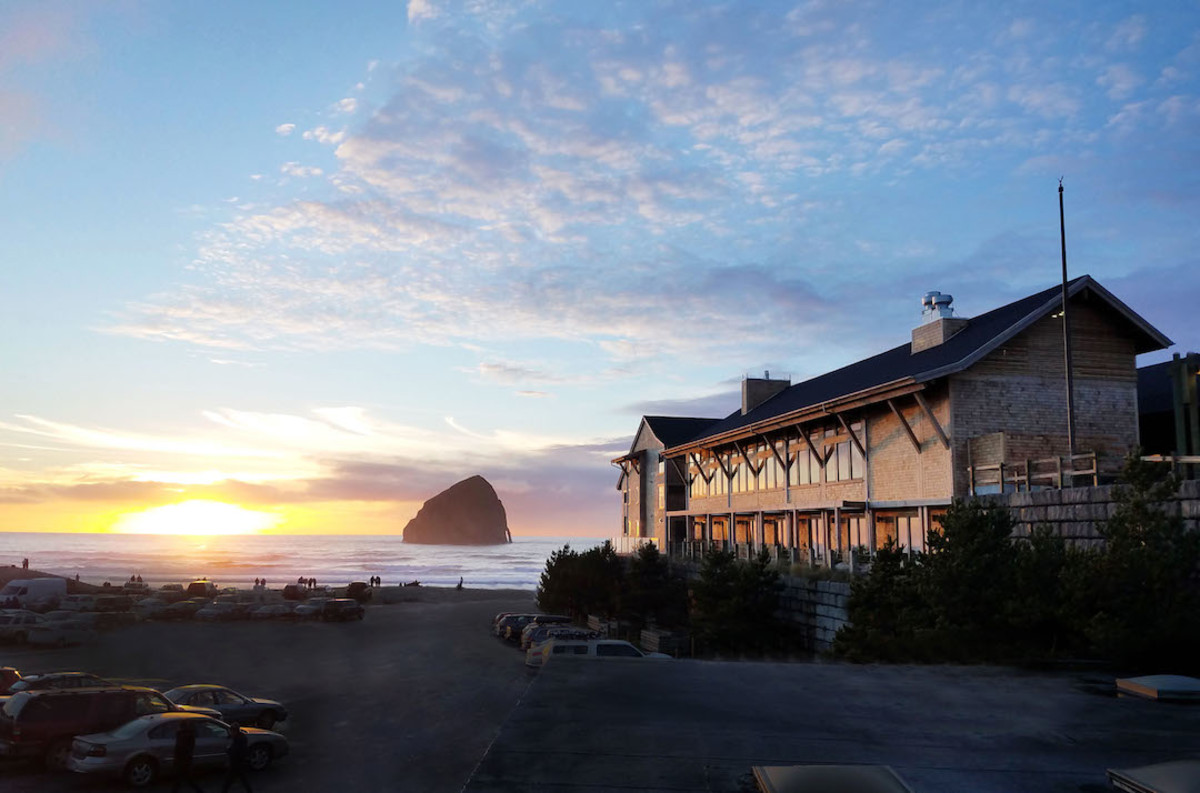 Pacific City has long been considered a secret beach town along the Oregon Coast, thanks in part to its location set away from the busy Highway 101. This insider's oasis offers expansive sandy beaches, a scenic cove anchored by its own Haystack rock and consistent surf, encompassed by the rivers and wetlands of the Cape Kiwanda State Natural Area.
Despite being slightly off the radar, Pacific City is seeing growth, with the emergence of the new, modern Headlands Lodge and a surge in enthusiasm for cold-water surfing. Now is a good time to get on board and take part in the new and the old in Pacific City.
Getting There
Pacific City is accessible primarily by car on thoroughfares that narrow down to two-lane roads as you head toward the coast. It's about two hours from Portland International Airport and downtown Portland; it'll take you about three-and-a-half-hours from Bend in Central Oregon. If you're coming from the north or south on Interstate 5, do yourself a favor and cut over to the 101 as soon as you hit Oregon – the scenery will blow your mind.
Where To Stay
Tap into a full range of lodging options within walking distance of the main state beach. The newest addition is the Headlands Coastal Lodge & Spa, an intimate, small-scale spot with ocean views and your own adventure guide. This lodge isn't stuffy, it's modern adventure-luxury, with surfboard and bike racks in the rooms, fireplaces and beachfront balconies. An alternative glamping option is Hart's Camp, offering stays in restored Airstream sites complete with all the ammeniites. Webb County Campground, also within walking distance from the beach, is an affordable option – the local bunnies hopping around are a bonus.
What To Do
Friday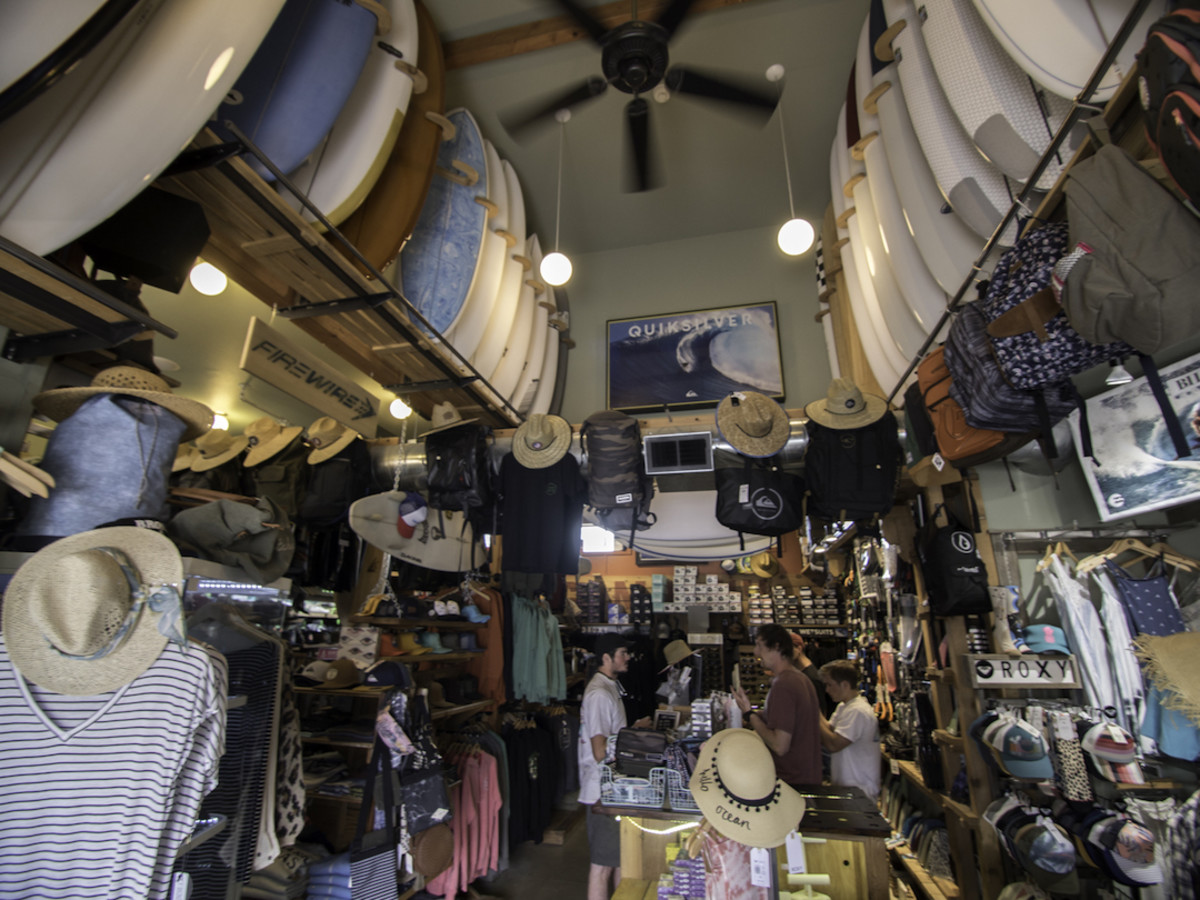 10 a.m..: If you're just rolling into town and plan on surfing, head into Moment Surf Co. to rent all the gear you need and book a lesson. The rental shop is open until 7 p.m. on Fridays and Saturdays, and offers 24-hour complete package rentals for $55 bucks – just be sure to get that gear back by closing time at 5 p.m. on Sunday.
Saturday
8-11:30 a.m.: Surf check. Grab a cup of coffee and homemade marionberry streusel muffin at Stimulus Coffee & Bakery, located directly across the street from the ocean. Walk over to the beach (or drive your AWD vehicle right out onto it) and check the surf while taking in the stunning views of Haystack Rock and the excitement of the local dory boats heading out. Look good? Time to paddle out or meet up for your lesson. As you're wraping up your surf session, it's likely that the dory boats will be heading back in to dry dock right on the beaches – it's a sight to behold.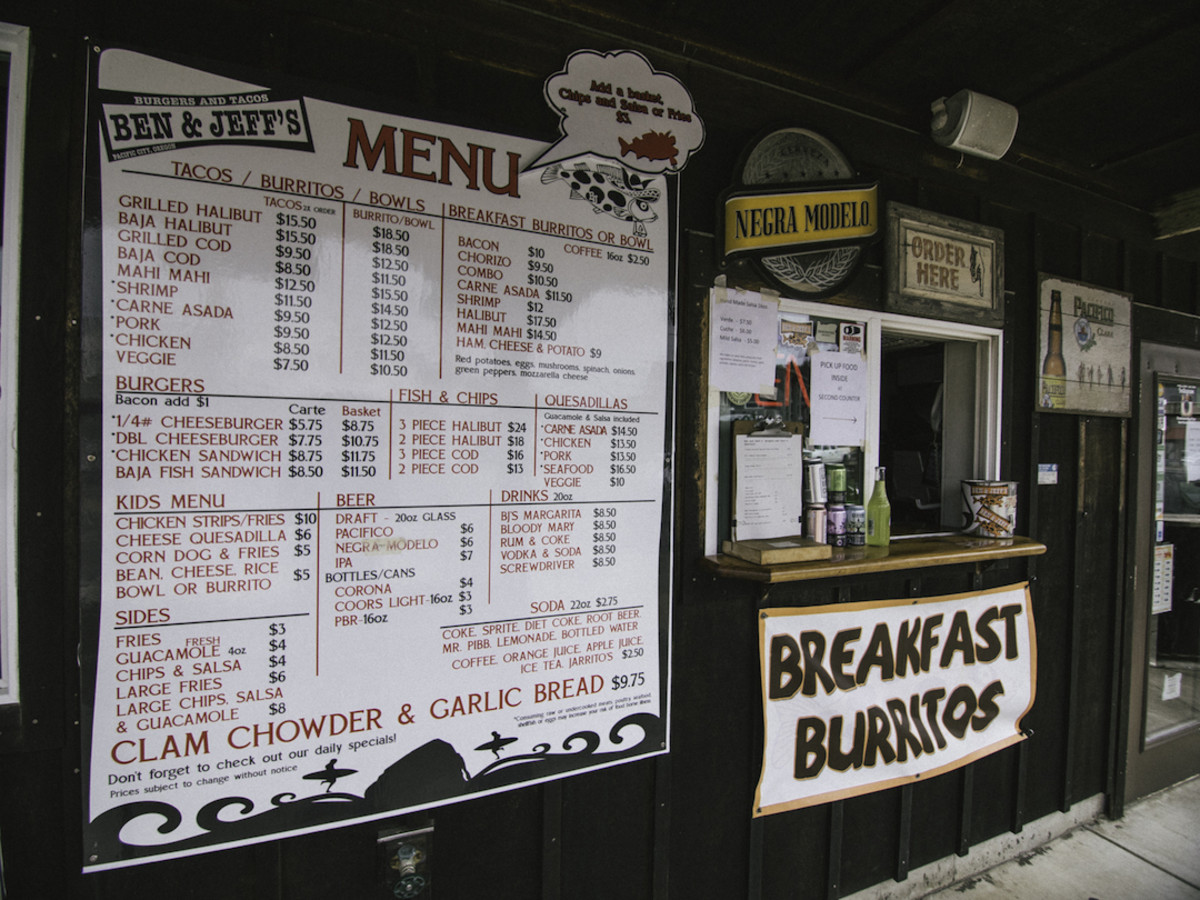 11:30–1 p.m.: Brrr, that was cold. Warm up with fish tacos from Ben & Jeff's served Baja-style or grilled. Sit inside at a high top or hang outside in the sun. Ben & Jeff are also the owners of Moment Surf Co., so while you're waiting for your order, head into the attached shop and browse the goods. They do a great job of curating men's and women's clothing including their uber-cute cold-water girls line and the Moment Artist Series.
Also, be on the lookout for a new line of Moment surfboards shaped by world-class shaper Tim Stamps. Thanks to fundraising and advocacy efforts by this local surf shop, Pacific City will also have a new Dreamland skate parkin the not-so-distant future.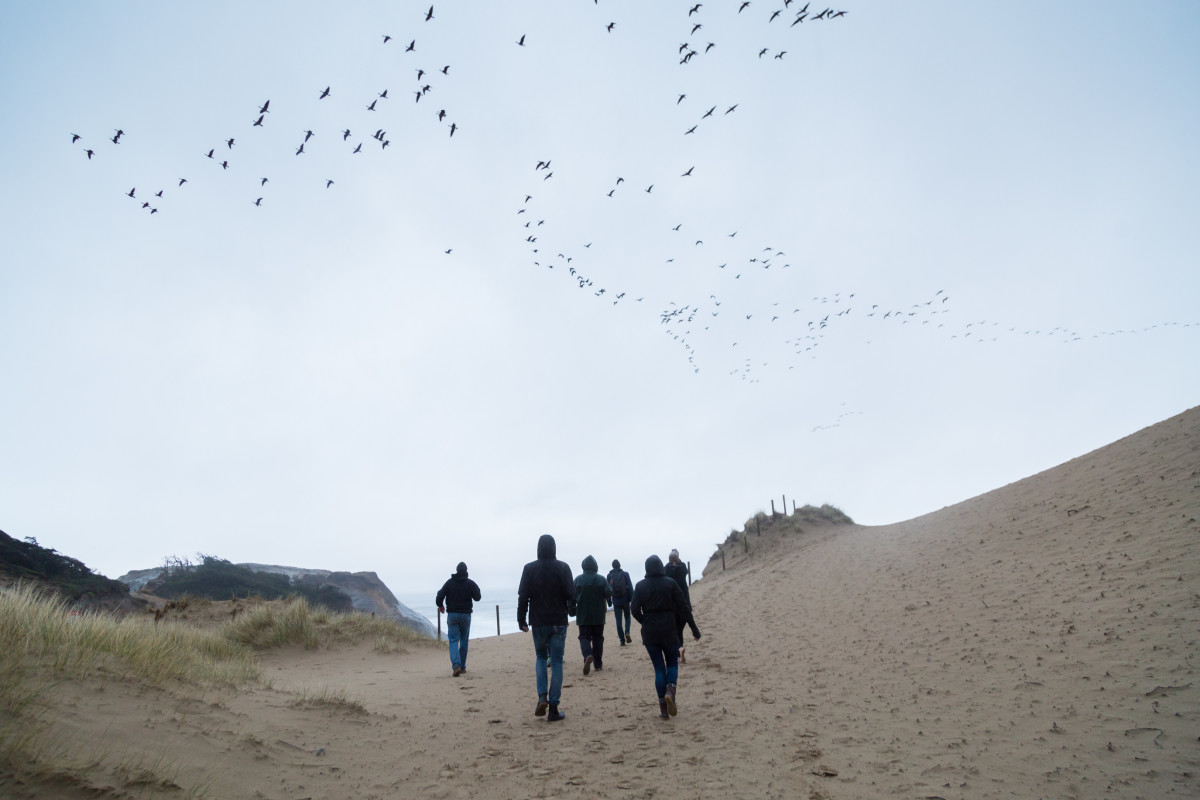 1:00–4:00 p.m.: Time to explore. Head back to the beach and join the crowds summiting the 200-foot high dune of Cape Kiwanda on the North end of the beach. Continue walking out to the cape's point for incredible sweeping views of the open ocean and crashing waves. Consider the option of sandboarding back down to the beach.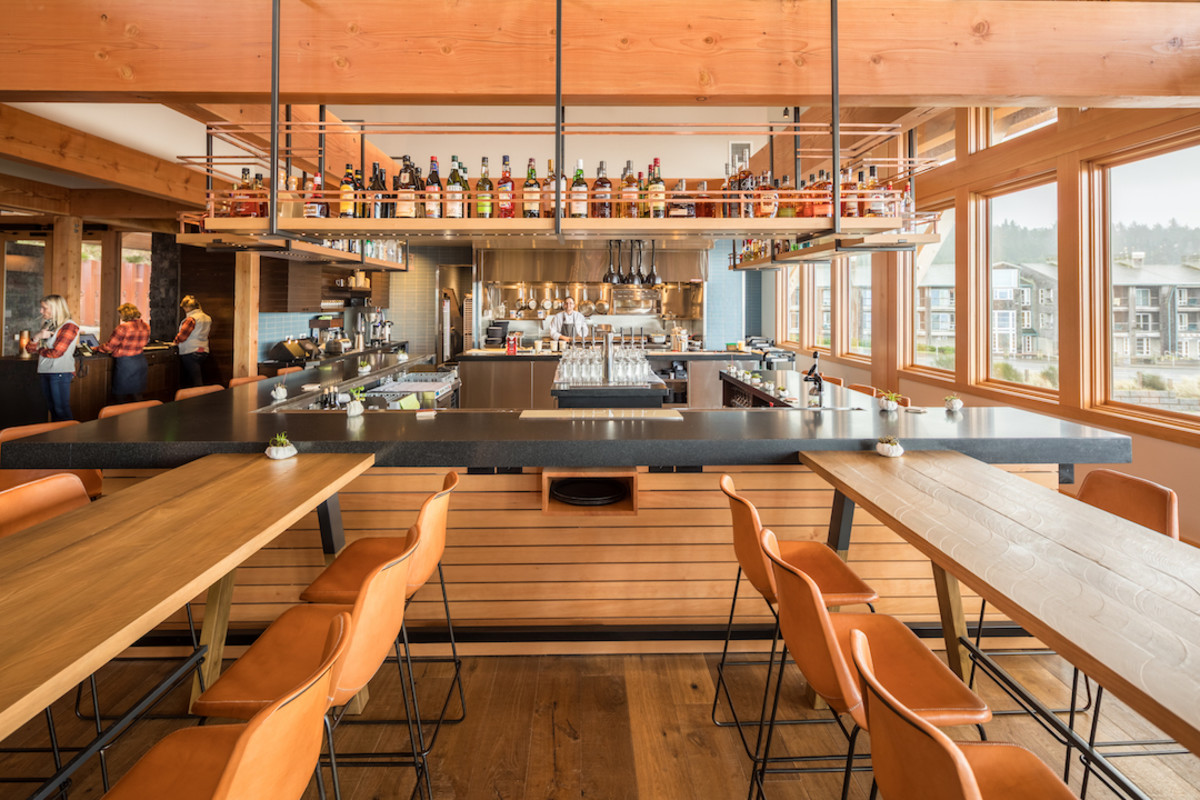 5:30-7 p.m.: Get cleaned up: it's Saturday night and time for craft cocktails at Headlands Lodge. Don't be intimated by the modern atmosphere – everyone is welcome here. The Meridian Bar features fresh, hand-crafted cocktails as well as a thoughful mock-tail menu served with sunset views at the bar or cozy fireside seating in the lobby.
7 p.m – late: You're on the coast, so it's a given that seafood is what's for dinner. The Sportsman Pub and Grub is where the dorymen hang out, so you can bet the seafood is fresh. Our suggestion is the fish 'n' chips. Stay late for drinks; this is, after all, clearly a local bar. As such, no kids. Families should head toLos Caporales for plated mexican food and fried ice cream (free with an embarrassing sombrero serenade if it's your birthday).
Sunday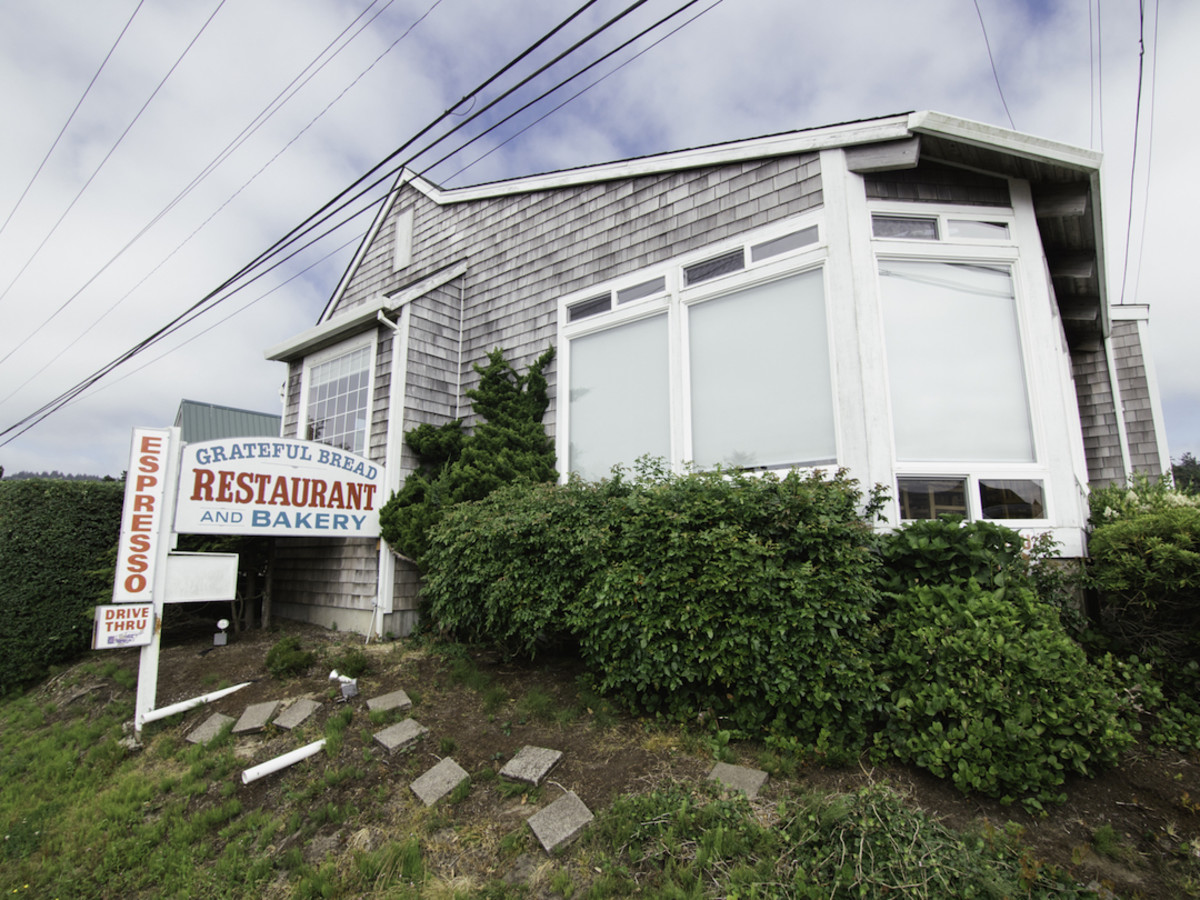 8–10 a.m.: Be the first in line at Grateful Bread Bakery, a deadhead-inspired breakfast and lunch spot, a short drive or bike ride south on the coast and over the bridge (crossing the Nestucca River) into downtown Pacific City. "Get sconed" while you wait, and then dig into the delicious specials, including the "scarlet begonias" pesto veggie scramble or the famous gingerbread pancakes. The surf crowd will appreciate the Gallo Pinto, served Costa Rican-style with black beans and tortillas. Grab some gigantic cholocate chip cookies to go for your next adventure.
10 a.m.-12 p.m.: Work off that breakfast with a kayak or SUP in the Nestucca River. Walk over to Nestucca Adventures and rent a board or individual kayak by the hour for $20. Follow the winding bends upriver along the Nestucca Bay Wildlife Refuge and farmland, taking in the decidedly Northwest flora and fauna. Or for $70, you and a friend can tuck into a Hobie Pro Angler 17 kayak and try your luck casting for the native Chinook salmon.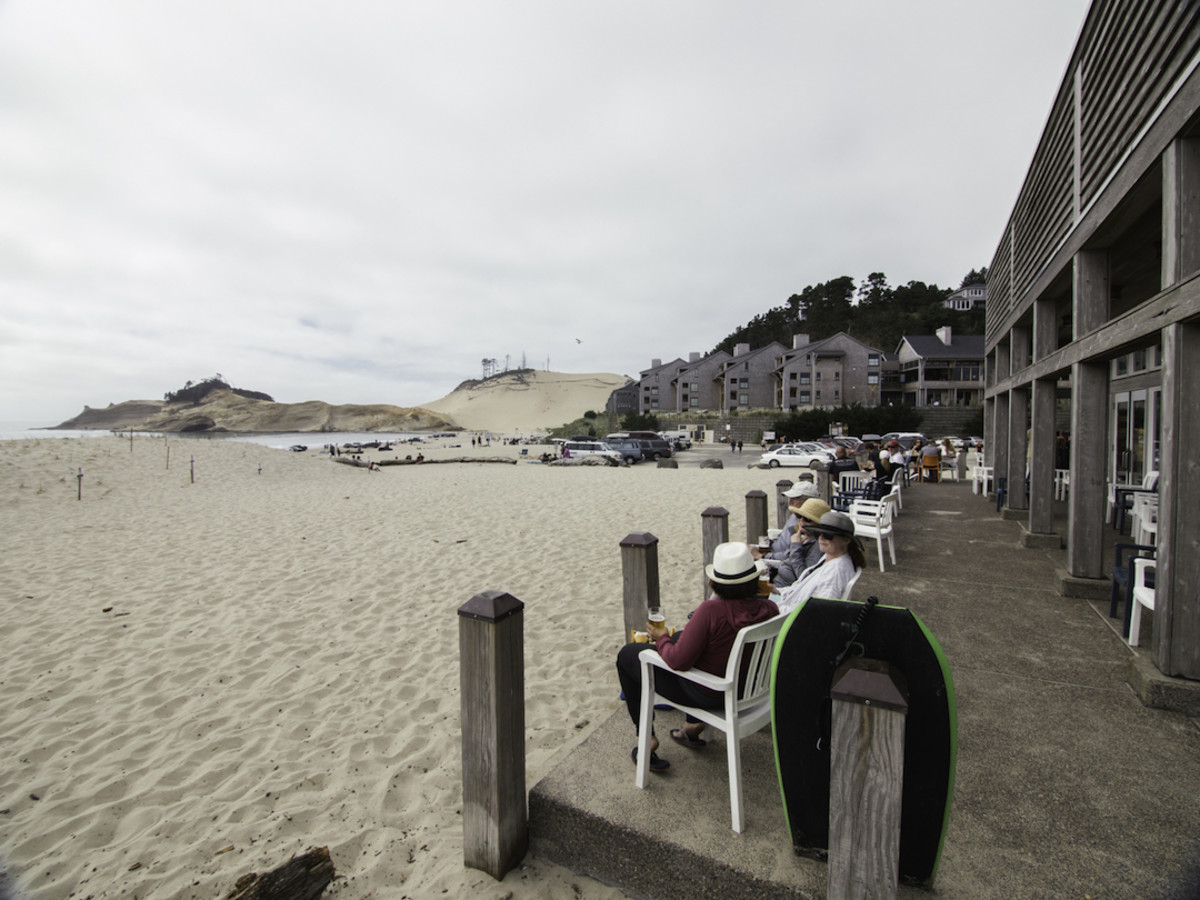 12-2 p.m.: Time to kick back with lunch at Pelican Brewing Company. Pick from a huge variety of freshly-brewed ales, including the Five Fin West Coast Pilsner – a lighter offering perfect for summer afternoons. Pelican has the most epic beachfront patio, which might be worth the wait if you plan on sampling a few more microwbrews through the afternoon. Otherwise, the main dining area is bright and beachy…and likely a quicker option. The award-winning clam chowder is a mandatory starter. For your main course, dig into the signature "Roaster Pepper and Bleu Burger," or go for a lighter vegetarian offering, like the portobello mushroom bahn mi.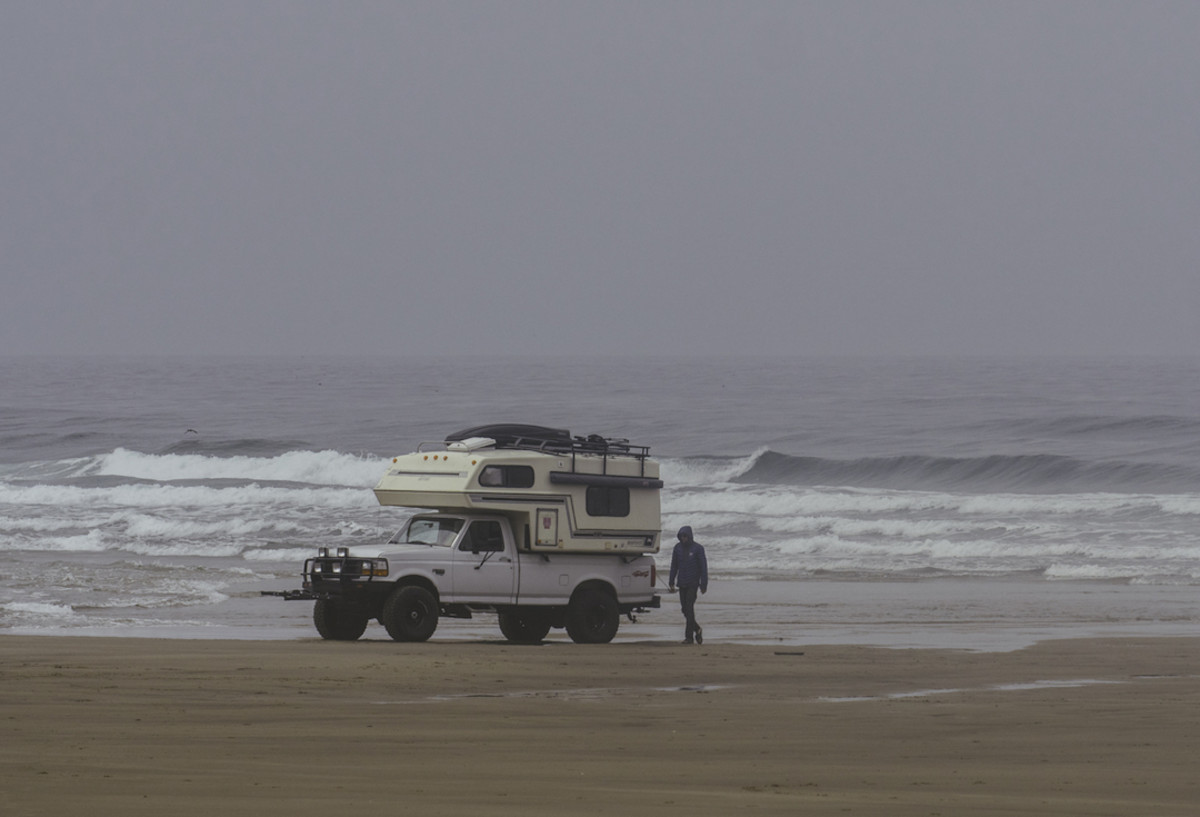 2-6 p.m.:  Back to the beach! Head back out for a surf out front, or jump in your car heading north and discover the Tierra Del Mar beach community. Drive your car right onto the beach in the marked turnout off Sandlake Road. Enjoy a new view of Cape Kiwanda looking south. This is the location of the annual Blowsion Surfslam, and if you're lucky, you'll be entertained by the diehard local watercraft (jetski) freeriders pulling backflips and blasting 20-feet into the air…or it might just be a good place for beach combing.
7 p.m.-sunset: That was a long day. Grab a quick dinner to go from the Cape Kiwanda Seafood Market just across the street from the state beach. The casual deli market offers fresh smoked salmon, crab and shrimp cocktail, or you can opt for a basket of fried halibut, cod or sea bass with fries and slaw. Might as well finish it off with a chunk of homemade fudge. Take it all to go and enjoy a sunset picnic on the beach to properly finish off your beach weekend.
For access to exclusive gear videos, celebrity interviews, and more, subscribe on YouTube!