There's something about the briny air of the Pacific Northwest that makes you hopeful – like some fresh adventure is waiting around each corner, and all you have to do is follow the breeze to find it.
Seattle is a mixture of old and new – the oldest, biggest port town on the West Coast is home to some of the most innovative and forward-thinking companies around, most notably the online giant, Amazon.
The city has a feeling of opportunity – with each whisper of breeze is a new movement, a chance to try something different and unexpected.
Spending time in this neck of the woods will reinvigorate you.
I spent 48 hours in Seattle this summer. Although it's the largest city in Washington and the entirety of the PNW, its lush and dynamic landscape, and that of the land surrounding it, instills in you the feeling that you're on the cusp of discovery: a new glen, forest, waterfront or river awaits. All you have to do is look around the corner.
Here's how to spend a weekend in the Emerald City.
Getting There:
Train, plane or automobile.
Any of these options will take you to Seattle. I chose to fly, taking a direct flight from San Diego and getting in late one Friday afternoon. If you're looking to get into the city by train, Amtrak has three options from nearby areas: Coast Starlight travels between Seattle, Portland and Los Angeles. Amtrak Cascades travels between Vancouver, BC; Seattle; Tacoma; Portland; Salem and Eugene. If you're driving in, I-5 is the main North-South route through the region and probably your best bet.
Where to Stay
We chose the Thompson Hotel for it's proximity to the downtown area (it's right in the middle of all the action and overlooks Pike Place) as well as its ultra-modern amenities. You can also find some Airbnb's in a number of price ranges, as well as a variety of hotel options.
Getting Around
Uber, Bike, Walk. Each method comes with its own charm.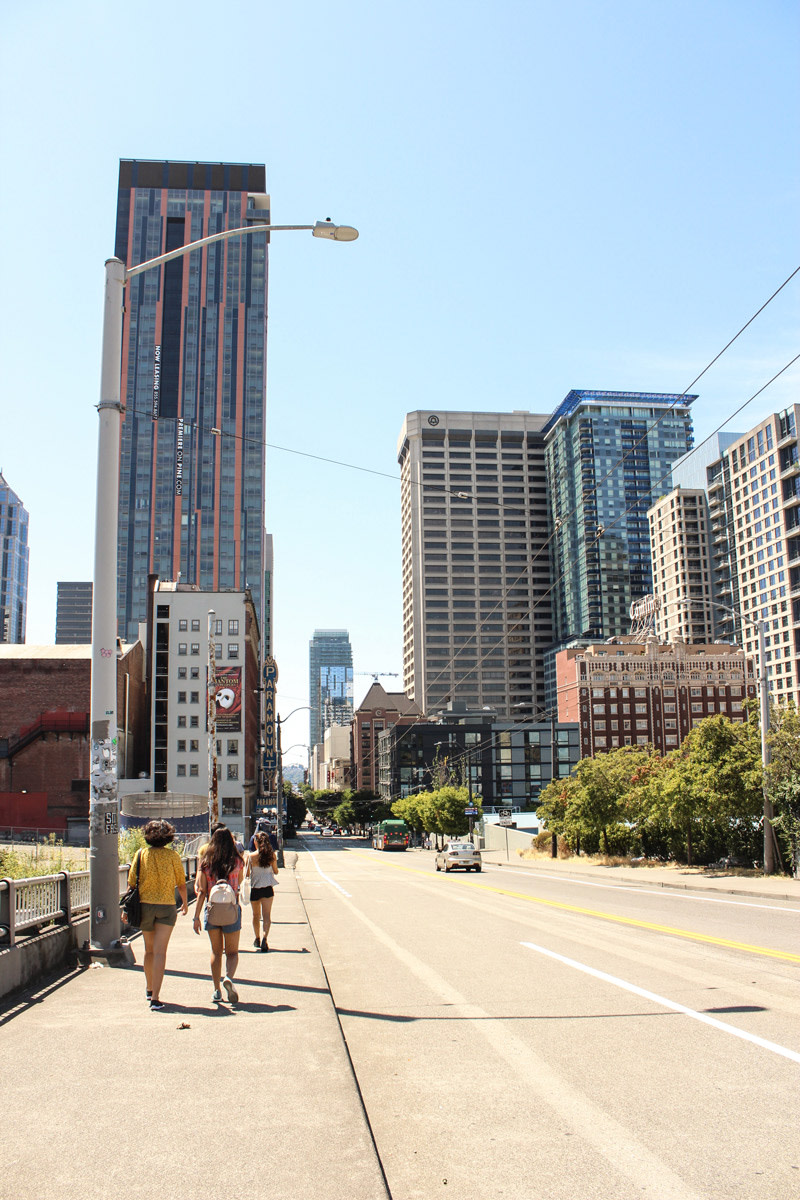 I'm all about convenience and ease of transport, and when you're in a crowded city, finding parking for your rental car does not embody either of those attributes. That's why I recommend Ubering, renting a bike or, my personal favorite, walking. There's nothing quite like exploring a new place by foot.
Friday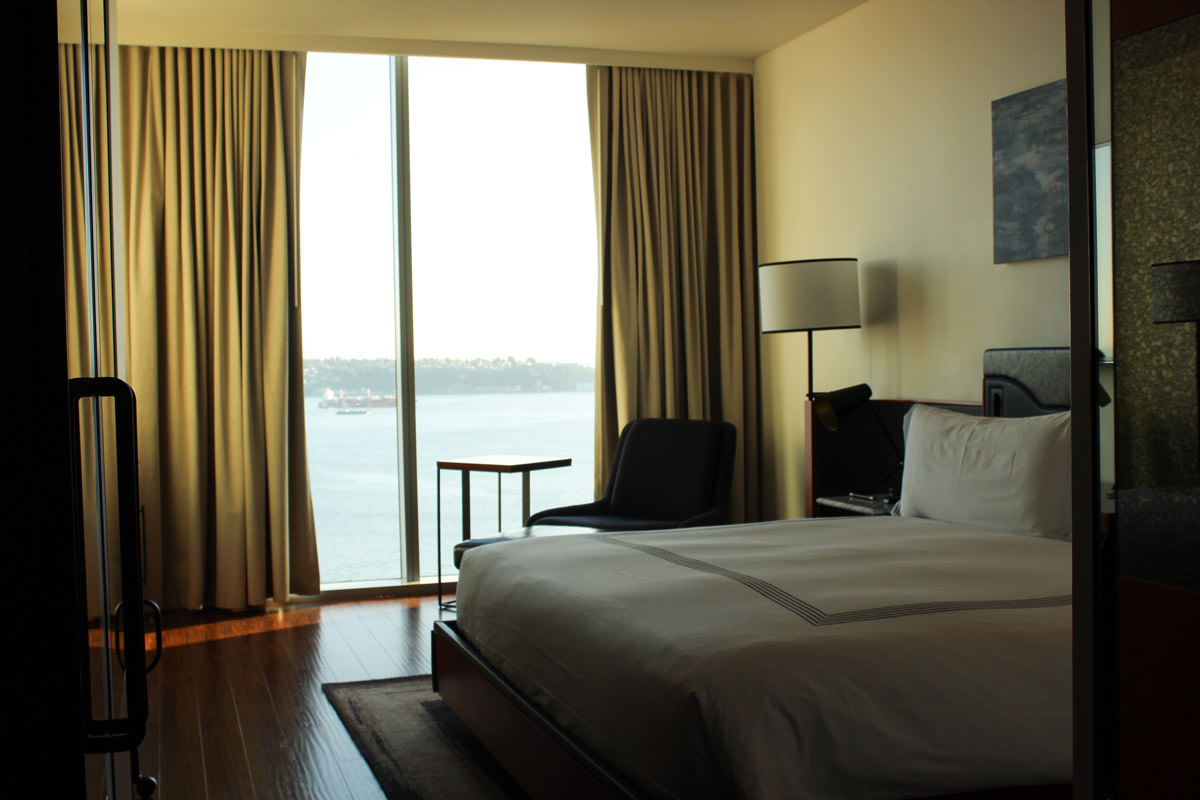 5 p.m.: Get in on Friday afternoon/ evening, depending on what time you can get away from work. Head to the Thompson Seattle Hotel to check in and drop your bags off.
7 p.m.: Once you're settled, call an Uber for dinner. Staying downtown will offer you quick access to what the city has to offer, as well as access to the surrounding neighborhoods, each with their own unique personality.
We recommend heading to the Ballard for your first night – you can't beat the dining and drinking there, and it will start your trip off on a high note.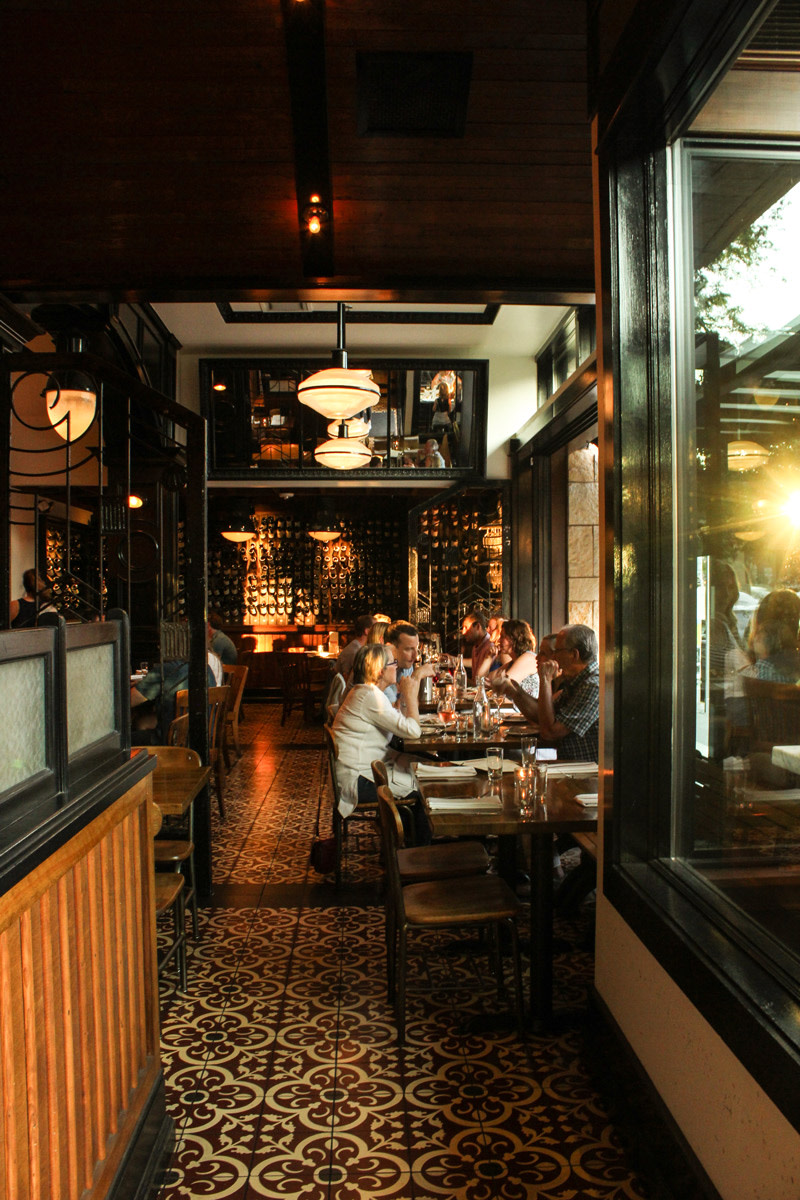 7:30 p.m.: Have your first dinner of the weekend at Stoneburner. It's the quintessential farm-to-table experience Seattle is known for, and if you've got the time and the interest, the knowledgeable staff can tell you everything from where your tomatoes grew to how your fish was caught. It's easy to spend hours there, and the family-style dishes will have you sharing favorite foods and stories with whoever you decide to bring along.
9:30 p.m.: Head back to the Thompson for an early night in – it's a big day tomorrow, with lots to do.
Saturday
6:30 a.m.: Breakfast: room service from the Thompson's robust menu.
7:30 a.m.: Pick-up your rental car, or order an Uber, and head to Rattlesnake Ledge. This hike is about 20 minutes outside the city – you'll feel like you're in the middle of nowhere without having to go too far.
8-8:45 a.m.: Drive to Rattlesnake Ledge.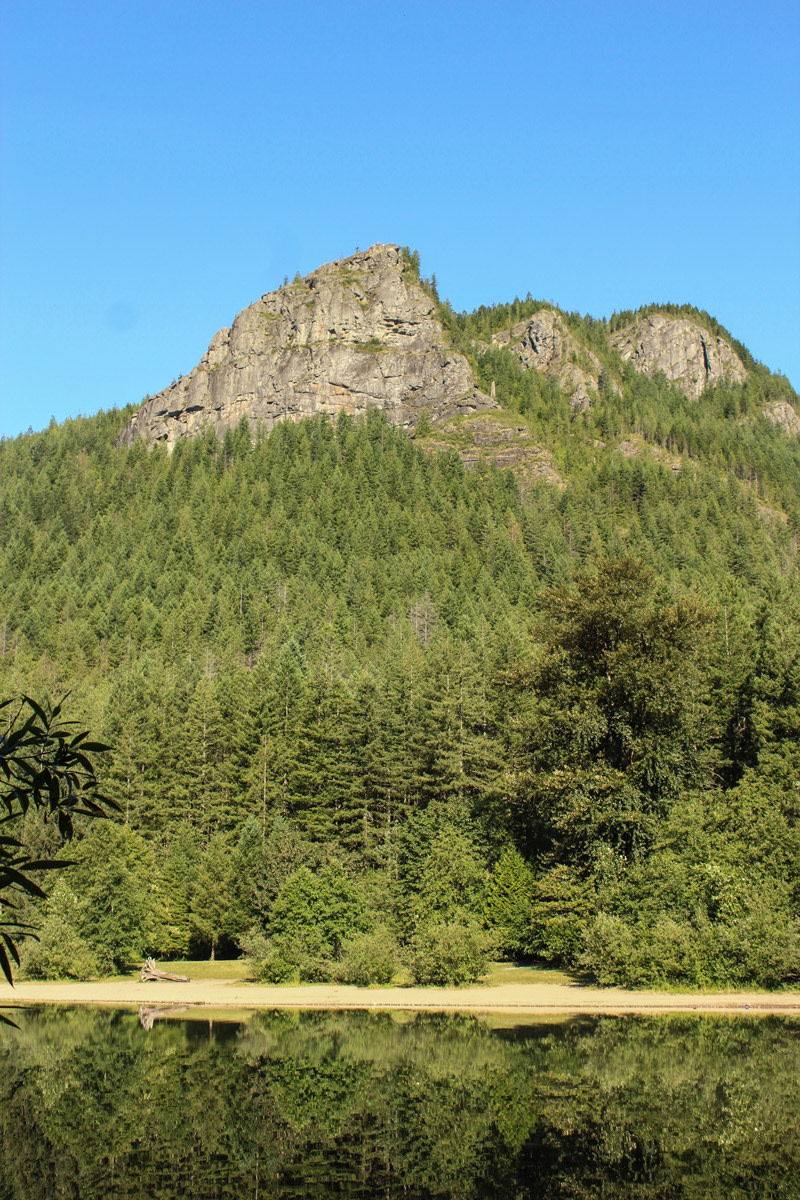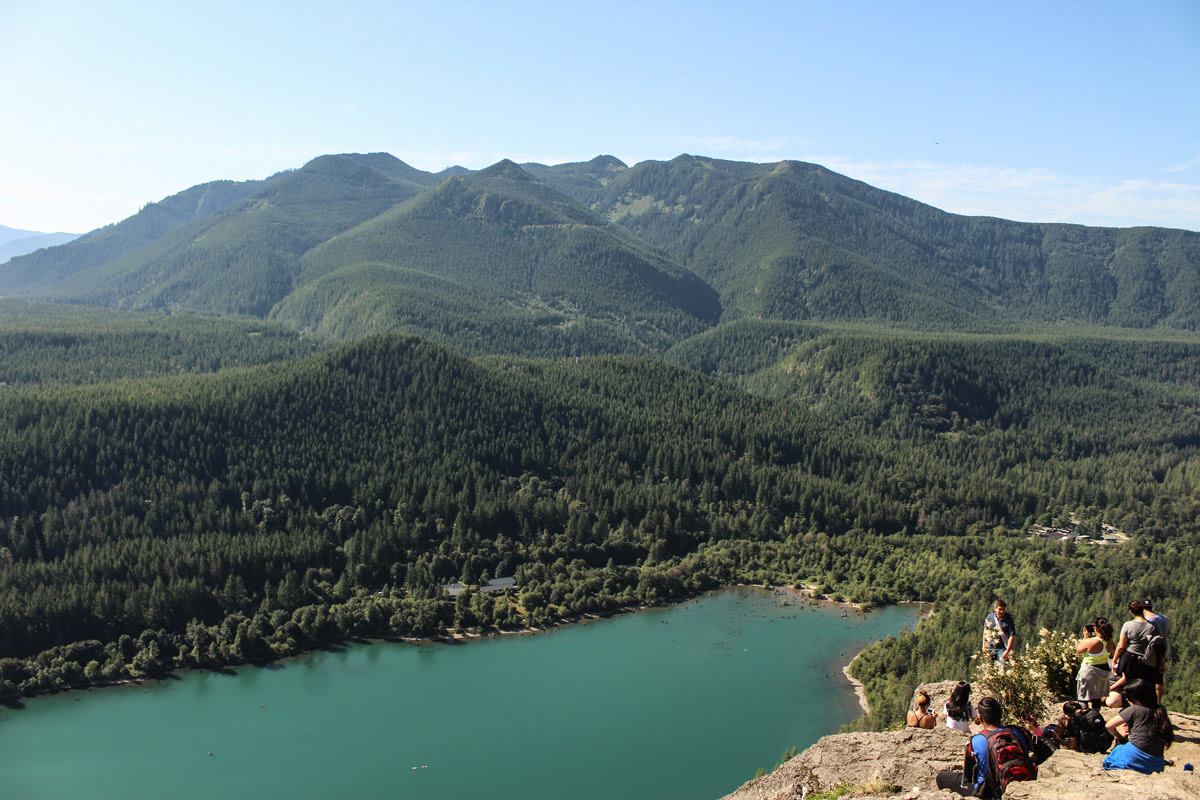 9-11:30 a.m.: Hike Rattlesnake Ledge. This scenic hike is four miles roundtrip, with breathtaking views at the top and a lake at the bottom.
11:30 a.m.: Drive back to Seattle. It's time for food.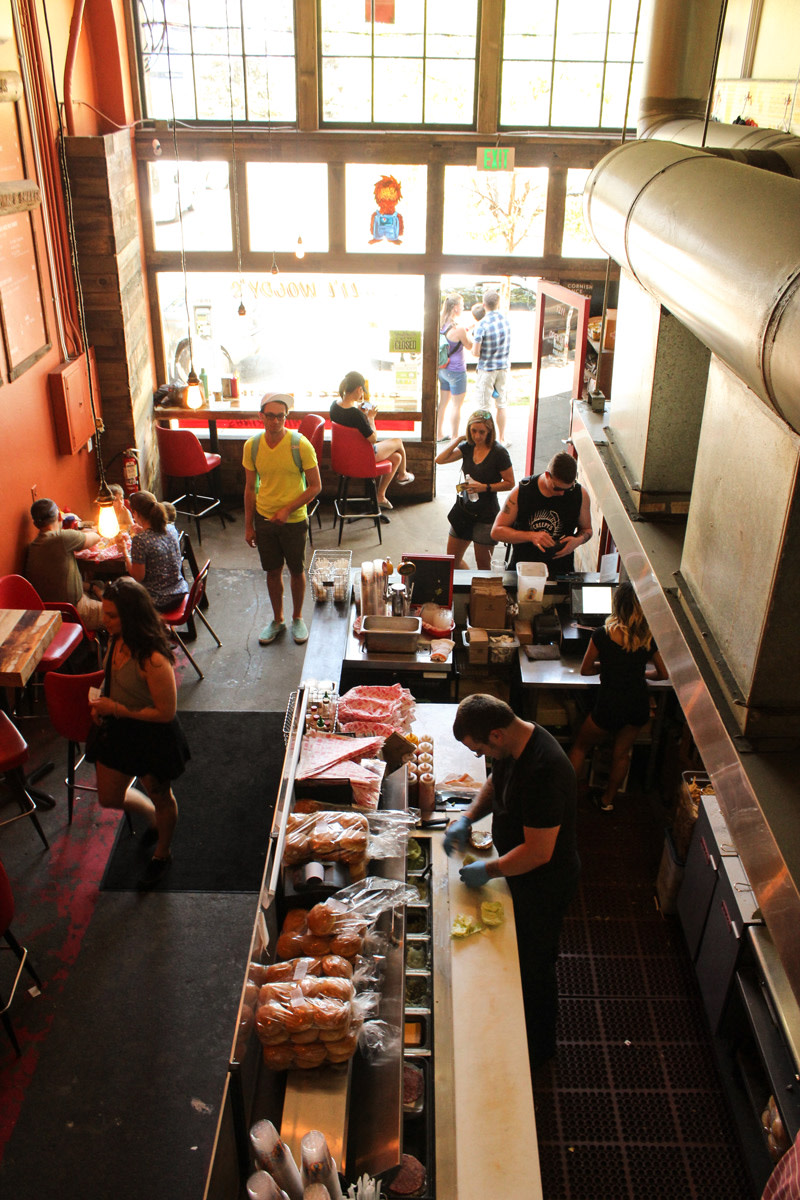 12:30 p.m.: Have lunch at Lil Woody's at South Lake Union: Zagat voted it "Best Burger in Seattle," and it does not disappoint. For the vegetarian crowd, try the Impossible Burger. It's a meatless burger patty that will have you thinking you're eating the real thing.
1:30 p.m.: Return the car and walk to Seattle Cycling Tours to experience the city by bike. It's the perfect way to burn off that heavy lunch, and see the surrounding neighborhood.
2-4:30 p.m.: Take a bike tour around the Cheshiahud Loop. Seattle Cycling Tours owner Craig Scheak is born and raised in Seattle, and is about as knowledgable about the city as they come. On the tour, you'll go around Lake Union, seeing parts of Fremont, Gas Works Park, the Seattle houseboats, Eastlake, the hidden Palisades mountain bike course under the I-5 freeway, South Lake Union Park and Center for Wooden Boats, and of course, Amazonia.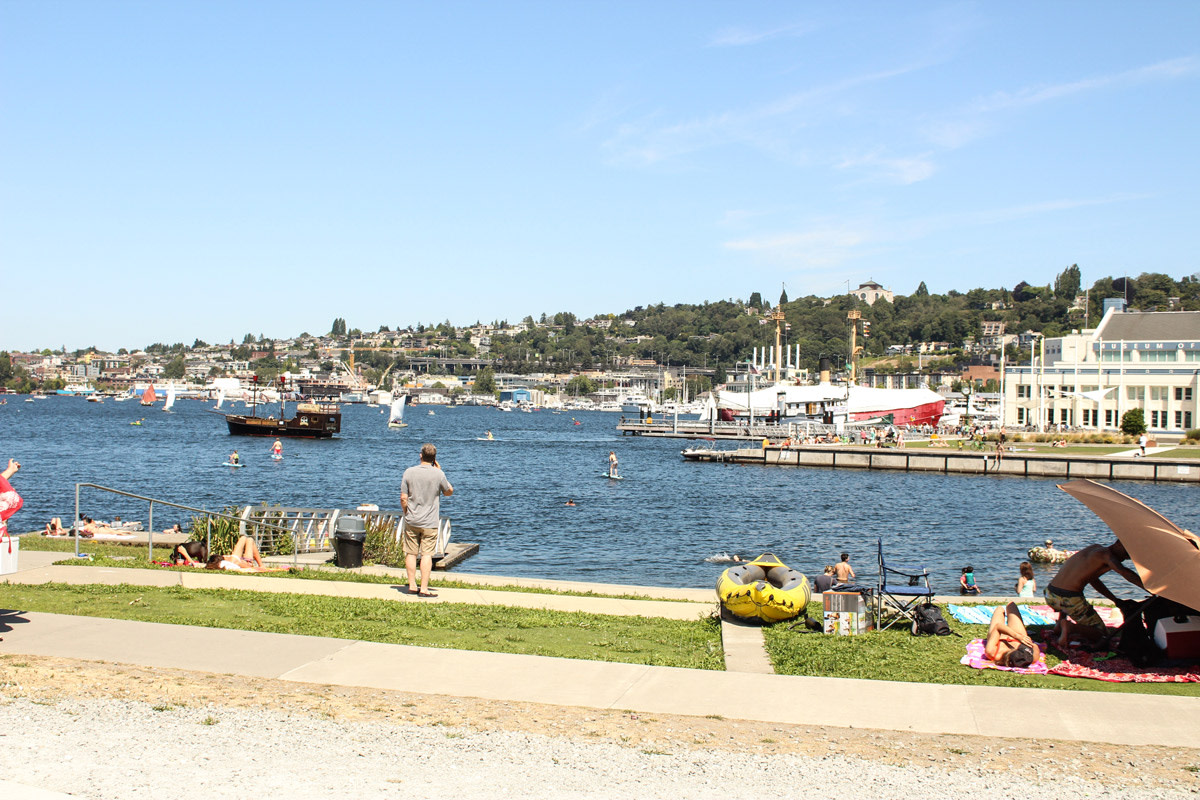 On our private tour, Craig also took us past community gardens, the University of Washington campus, and more. If you've got the time and the fortitude, Craig has the locations and the stories.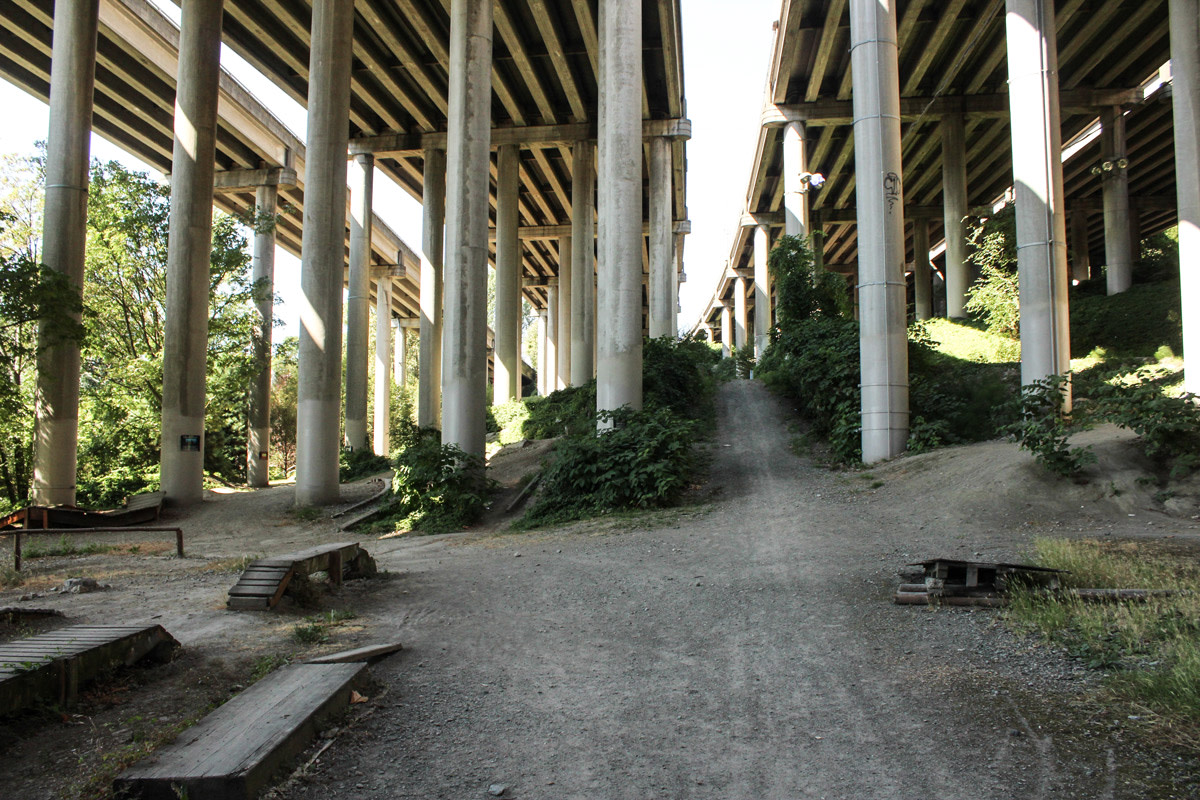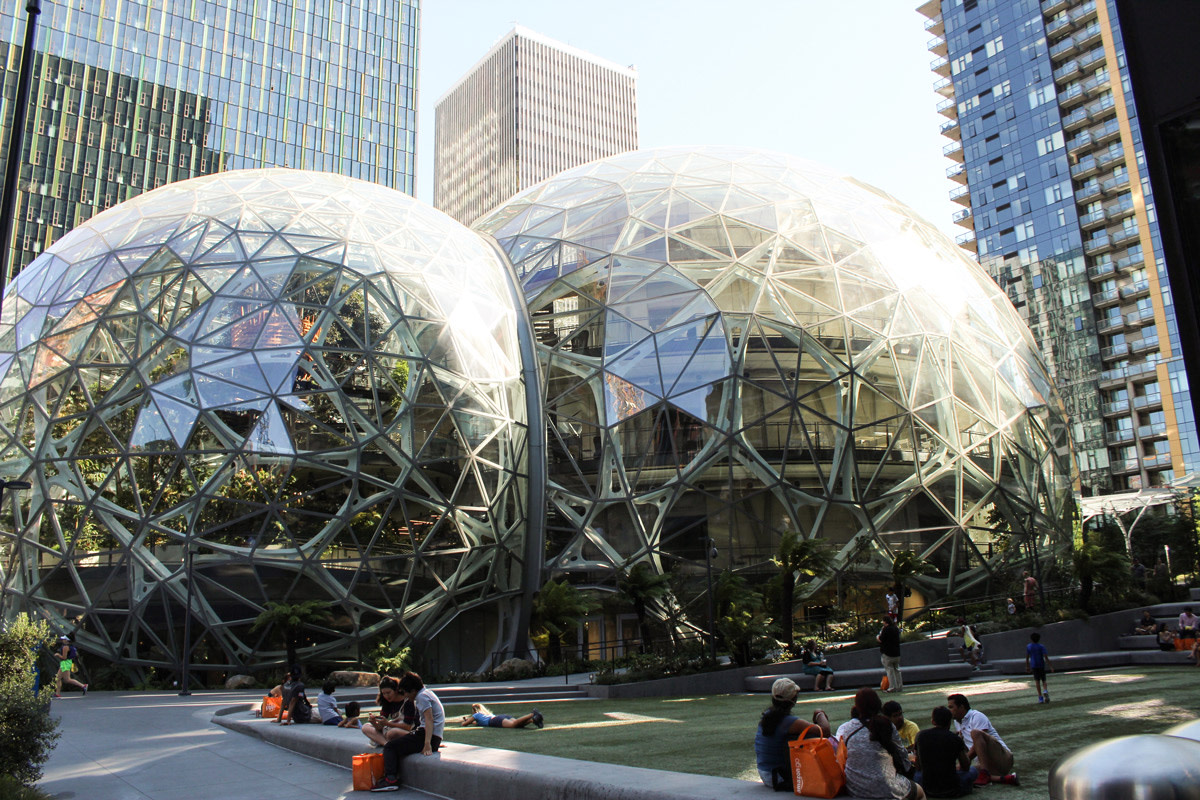 4:30-6 p.m.: Say goodbye to your bike tour guide, and Uber to Fremont Brewing Company. Treat yourself to a much-deserved adult beverage.
6:15 p.m.:Uber to Westward for dinner.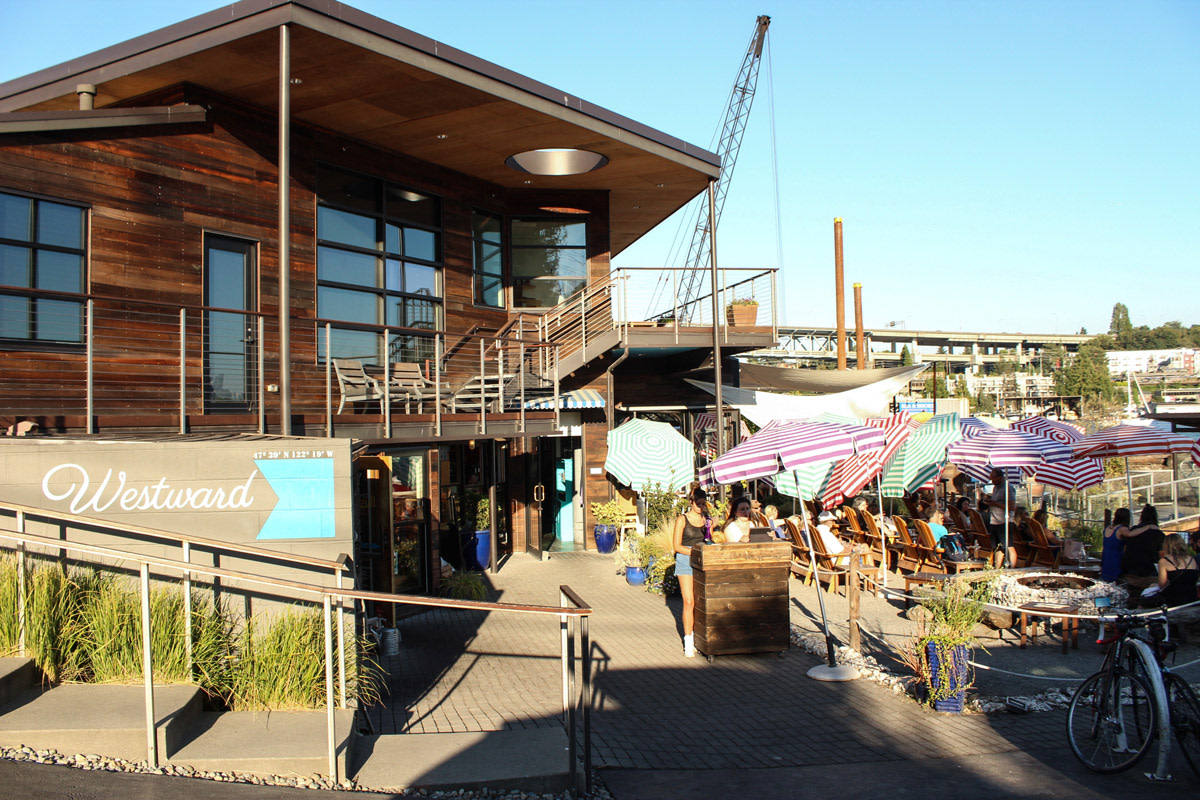 6:30 p.m. Dinner at Westward is nothing short of a treat. Located on the water's edge of Lake Union, the herbs and veggies for the cocktails and dishes are grown right on the patio. The vibe is picturesque – you might lose yourself for a moment and think you're on the Italian seaside, but don't be fooled: you're still in the PNW.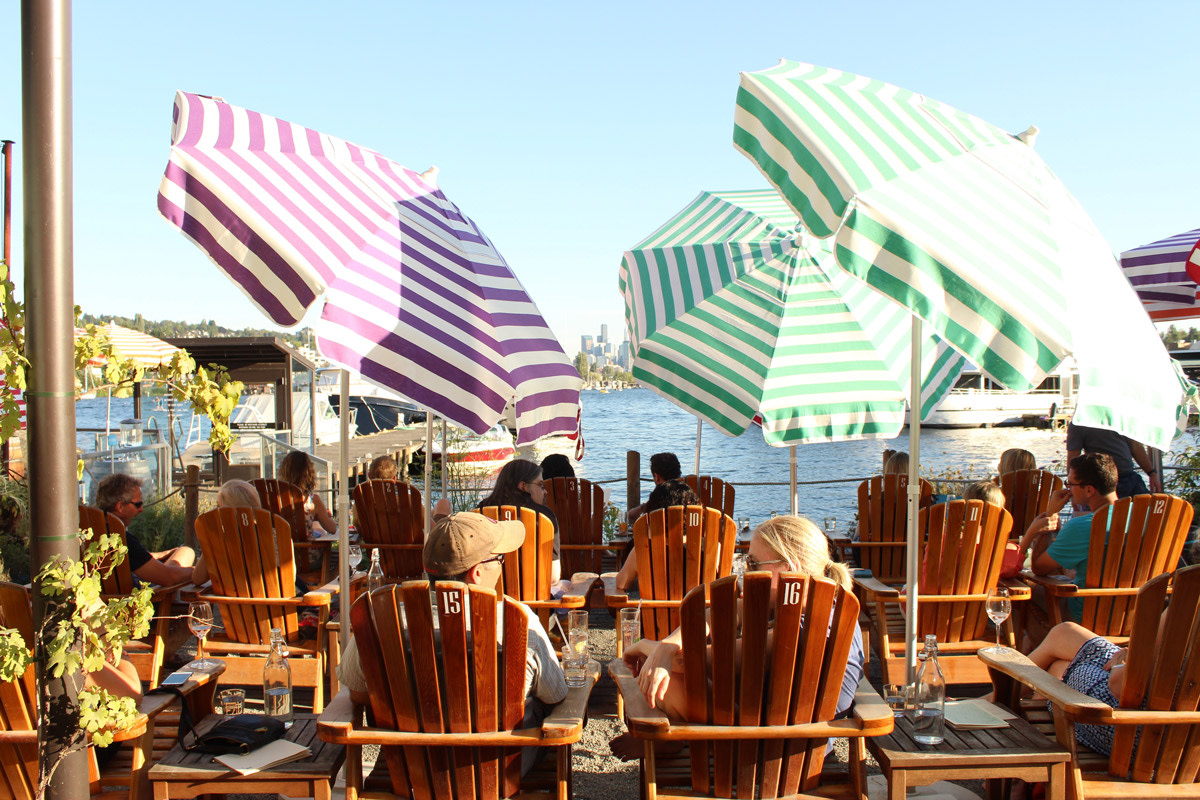 8:30 p.m.: After dinner, walk around the Fremont Neighborhood. Make sure to check out the infamous Fremont Troll while you're there. Then, it's back to the Thompson. If you're up for it, have a drink at their rooftop bar, The Nest. The views of the downtown area are unbeatable.
Sunday
8:30 a.m.: Walk to Rider for breakfast.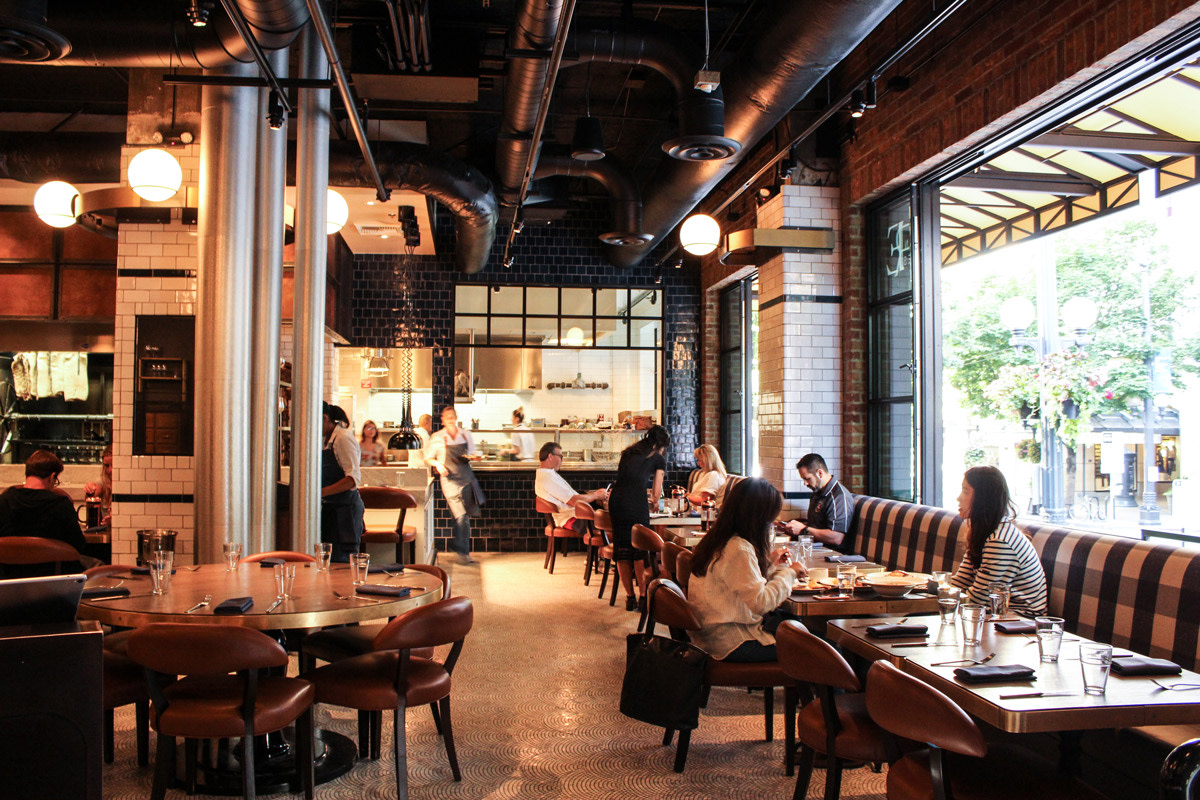 9:30 a.m. Head to the Agua Verde Paddle Club: It's time to hit the water. This is about a 20-minute Uber ride, so plan accordingly.
10 a.m.- 12 p.m.: Paddle boarding time at Agua Verde (or kayaking, if that's your jam).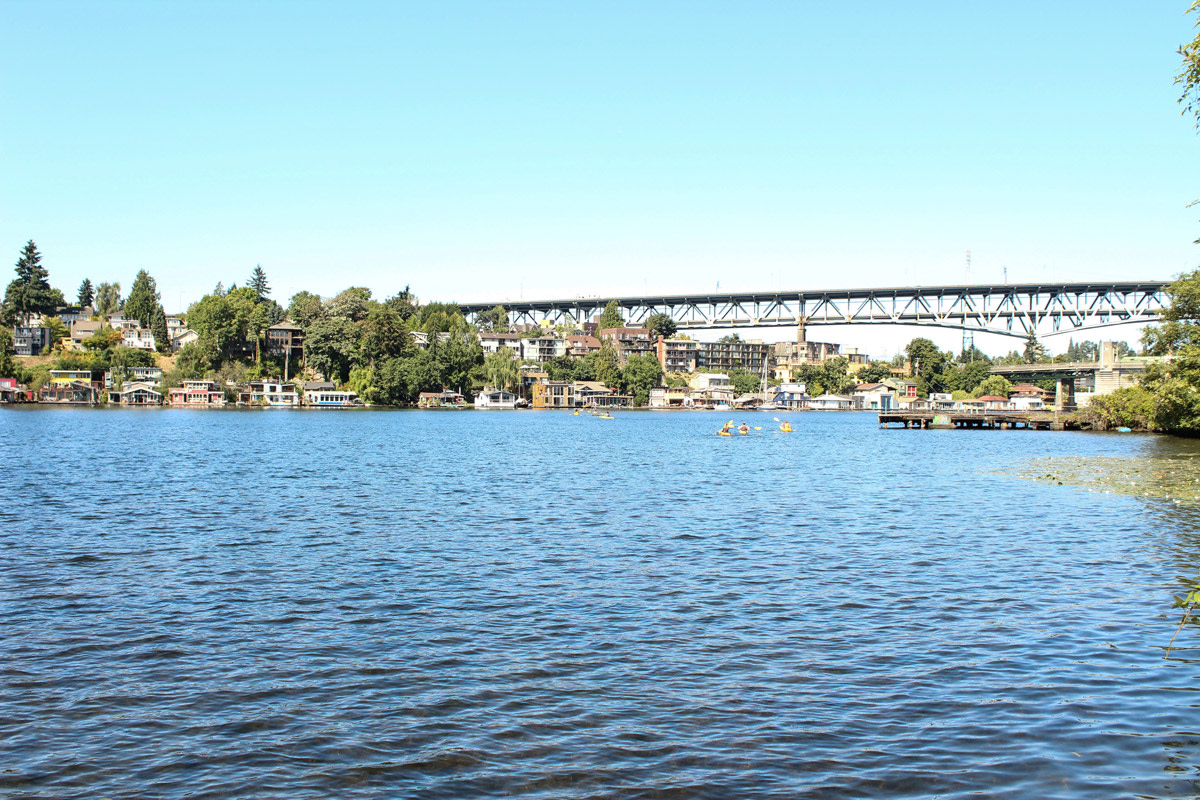 Paddling this area of Lake Union is the ideal way to get up close and personal with the houseboats that line the shore, the Seattle skyline and the local restaurants and businesses in the area.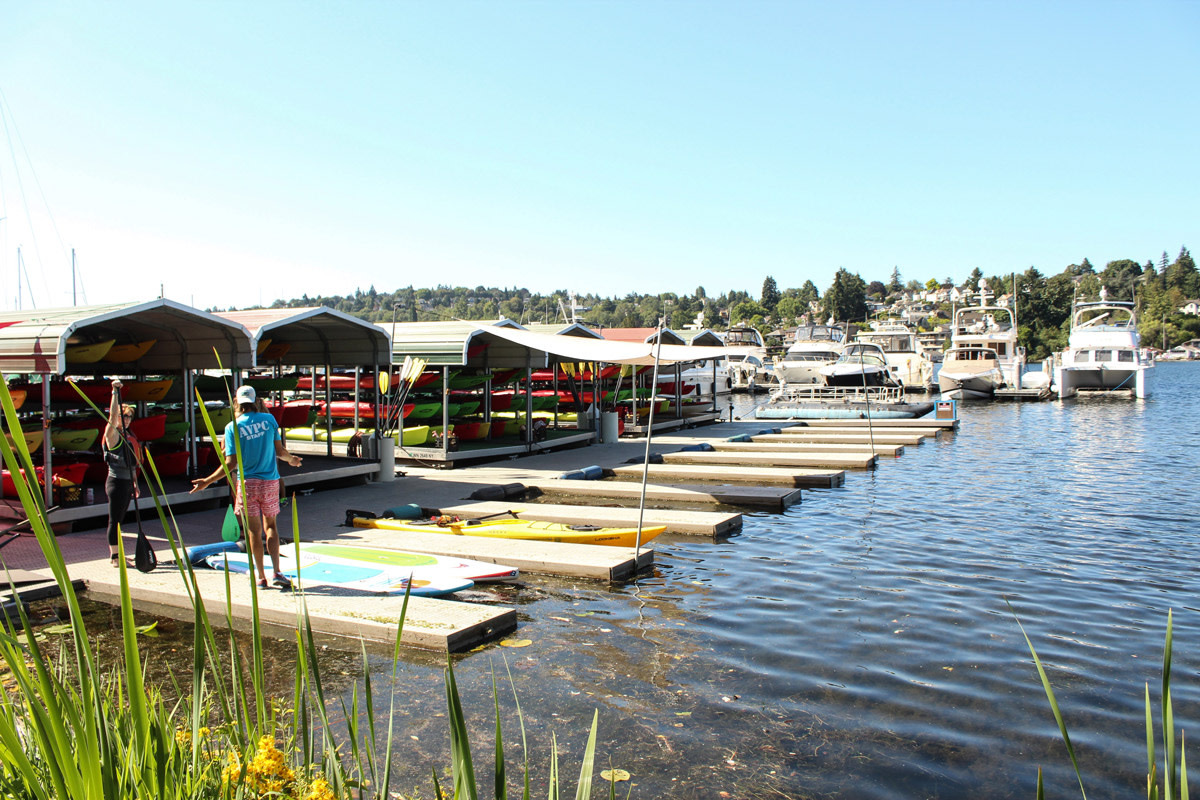 12:30 p.m.: Time for lunch. We suggest the Portage Bay Café South Lake Union. It's got fresh, healthy food, and the portions are substantial, to say the least.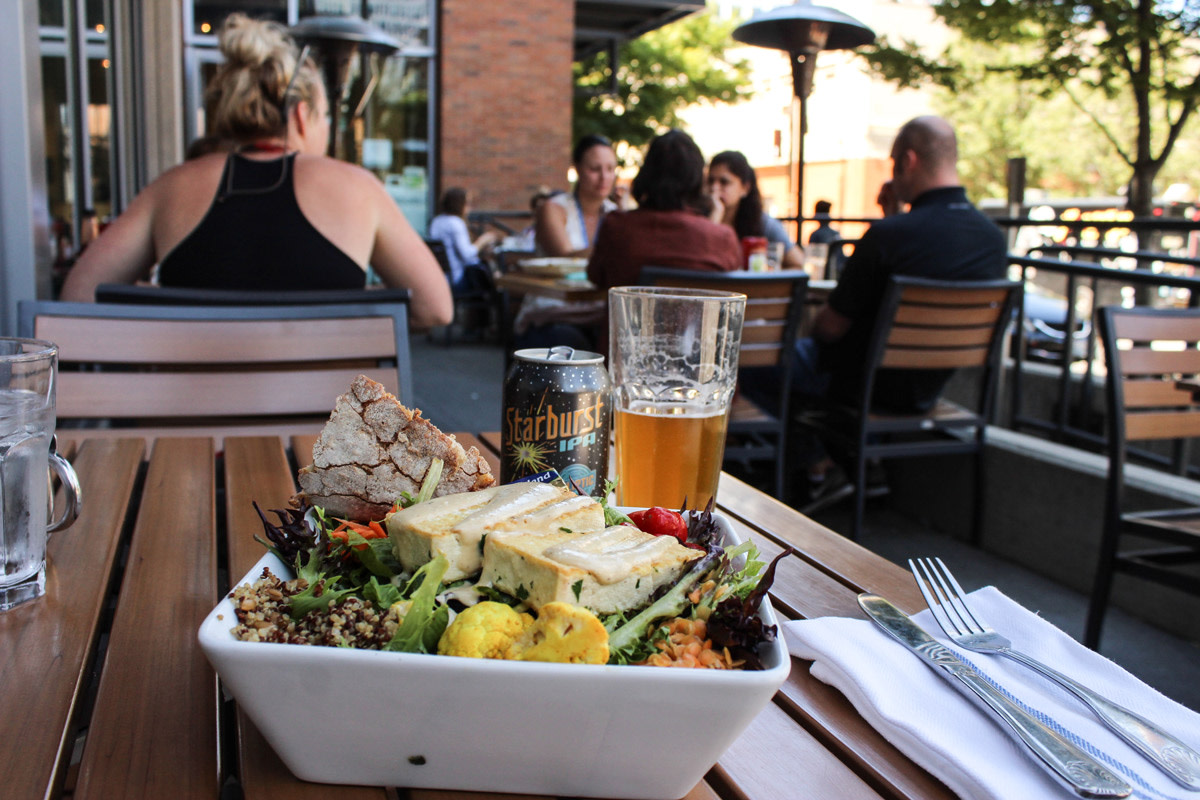 2:30-4 p.m.: Take a tour and sailboat ride at The Center for Wooden Boats. You'll learn all about the history of watercraft, their place on Lake Union, and sailing.
4-4:30 p.m.: It's almost time to say goodbye. Head back to the Thompson Hotel to pick up bags and leave for the airport.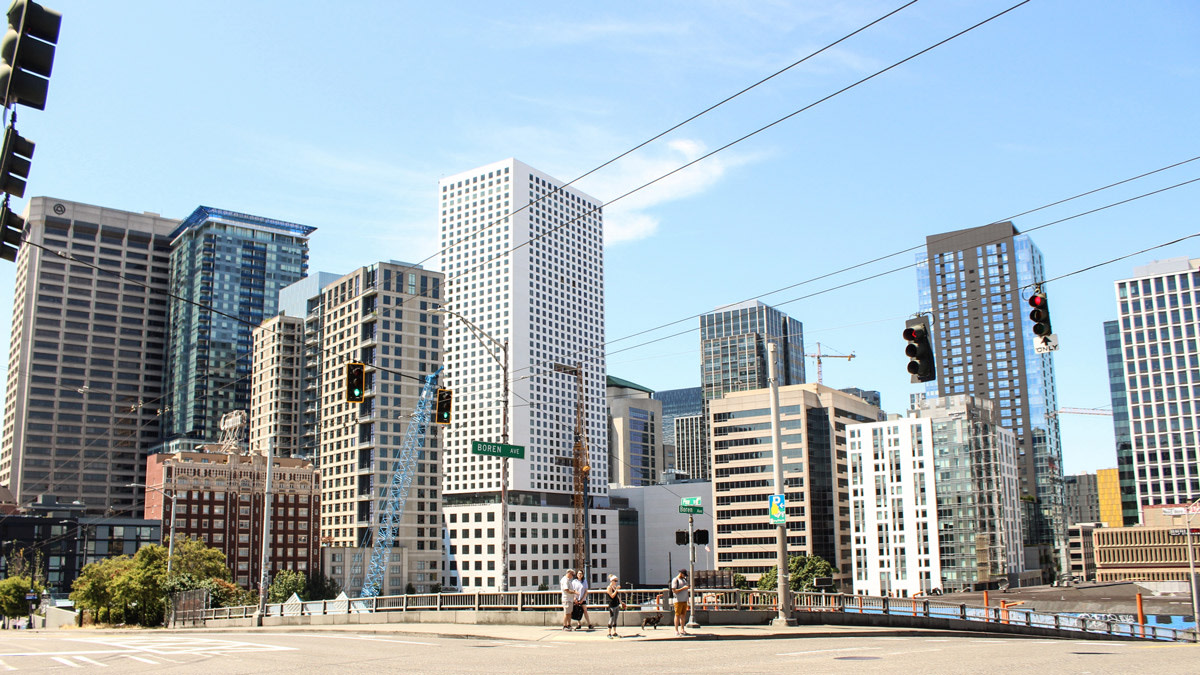 4:30 p.m. Head to the airport. Start looking through all the photos you took, and reminiscing. After all, it's never too early to start planning your trip back.
All photos by Hayley Helms
For access to exclusive gear videos, celebrity interviews, and more, subscribe on YouTube!