Bella Coola, British Columbia, is nestled in a valley filled with rambling rivers and mountains that loom over the sleepy town. It's a bumpy two-hour ride from Vancouver, but as you fly into the valley and head for the single lane of concrete, you can tell that your visit is going to have a small-town feel with plenty of local's adventures.
There are no bustling hotels or busy restaurants; instead, you'll find fishermen ready to chat about bears heading down to the river and guides wanting to show you their favorite trails. If you've got a few days to visit British Columbia, make the pilgrimage to this outdoor mecca for hiking, fishing, rafting and more.
Eat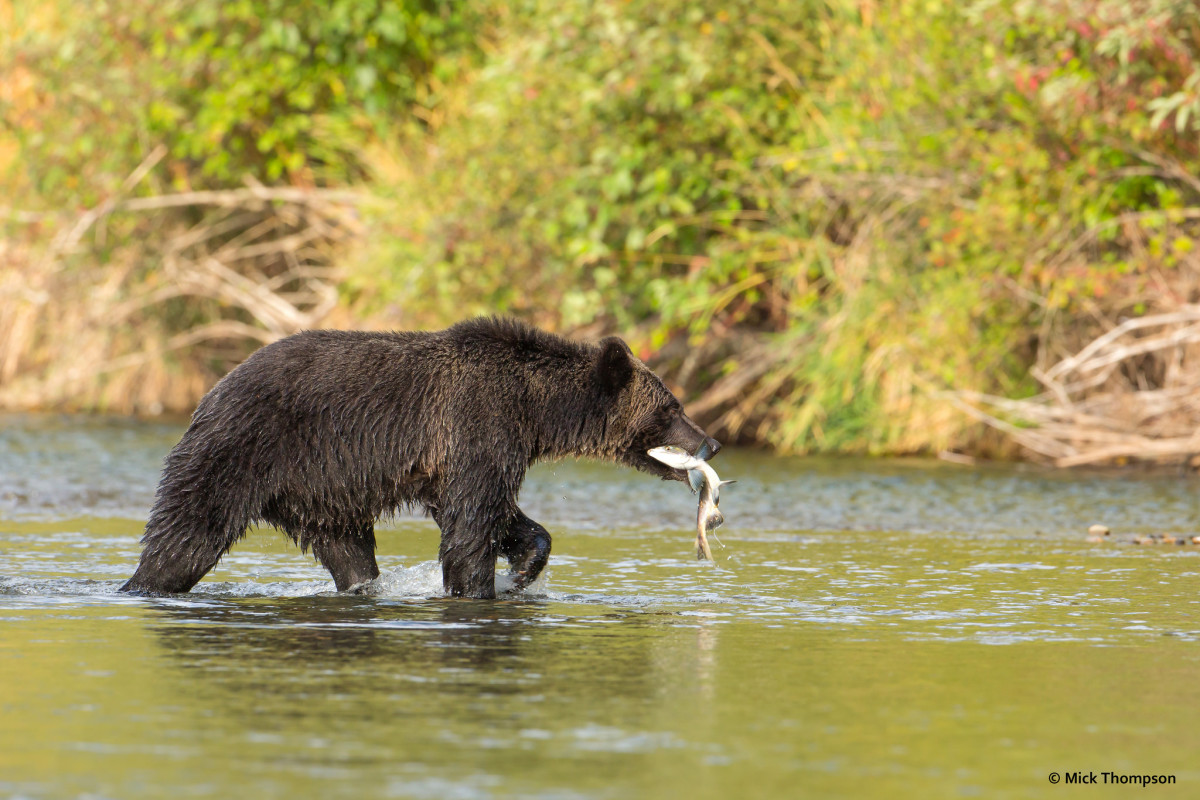 Catch of the day:
Between the fjords and rivers flowing through the valley, Bella Coola is filled with fish: halibut, cod, trout and, of course, salmon. In fact, you'll find all five Pacific salmon species spawning in the rivers at once. If you are going out without a guide, see if you can sweet-talk the locals into disclosing the best spots to try out. Don't forget your license, which can be purchased at the local shop,
Kopas Store
.
Bella Coola Valley Inn: Quaint and located downtown, the Bella Coola Valley Inn has a restaurant with not only a Western menu (think burgers and fish and chips), but also an Eastern menu (like sushi and Korean dishes). Plus, there's a pub with a pool table, so grab a beer and try your hand at a game.
Dragonfly Studios: Doubling as a cafe, Dragonfly Studios serves up tasty pastries, like homemade cinnamon rolls and fresh cheesecakes, along with coffee and bagels amidst oil paintings done by the owner, Tahirih Goffic. Stop in for a drink or a sandwich and you might have a chance to see Goffic working on a new piece.
Play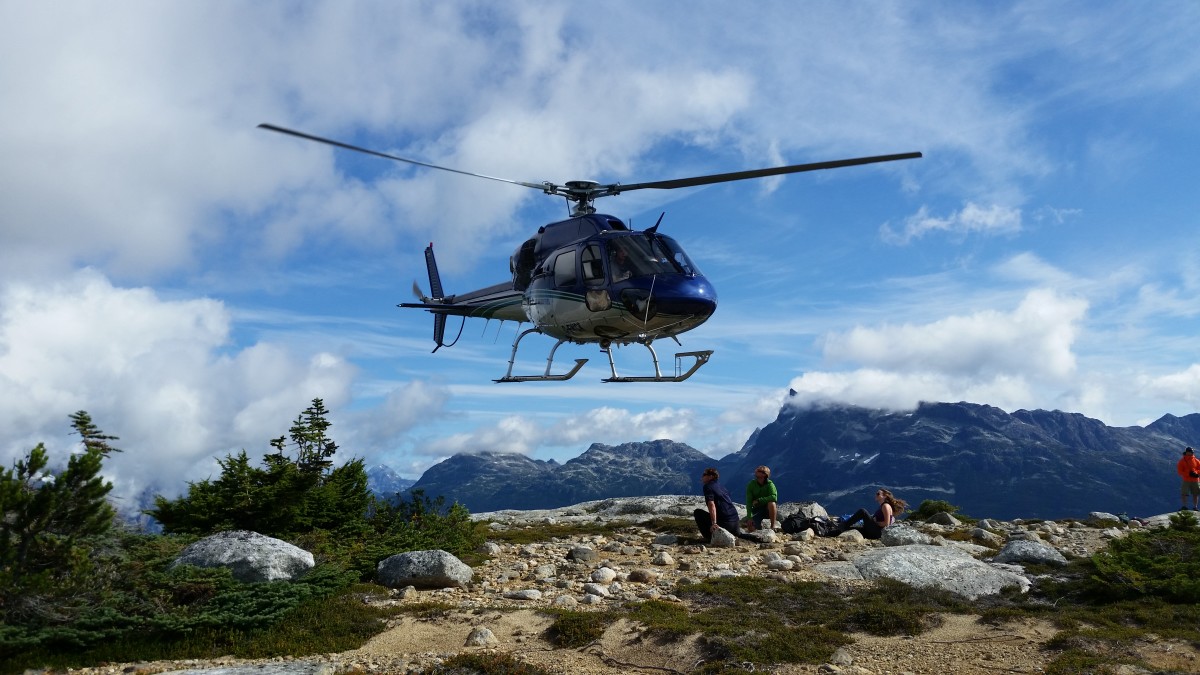 Heli-hike Goat Mountain:
It's not every day you can say that you went heli-hiking, and in the Bella Coola Valley, the views are well worth the price of hopping on a chopper. Through
Tweedsmuir Park Lodge
or
West Coast Helicopters
, you can book a flight and hike the Four-Mile Ridge trail on Goat Mountain, which starts above tree line and takes you up, over and around many large granite boulders. Views of the valley and fjords are endless from the top, with Mount Saugstad standing proud and tall across the valley.
If you'd rather stay on the ground, check out trails in town like the 2.5-mile hike to Gray Jay Lake and Blue Jay Lake, or the easy Snooka Trail System, just shy of 3.5 miles.
Raft the Atnarko River: If you can plan your trip around bear season, book a day on the river. Raft the Atnarko around late August and early September to see black and grizzly bears who have wandered down to the river to enjoy the spawning salmon. The full-day excursion will be relaxing with plenty of views of bald eagles, but exciting as well, with a few rapids and a dip into the icy waters if you'd like. Visit Kynoch Adventure Tours for more information.
Cruise the fjord: The small town of Bella Coola sits at the end of a long and fascinating fjord. With Bella Coola Grizzly Tours (and the spectacularly Canadian captain, Leonard), you can cruise from Bella Coola Harbor and out to natural hot springs, where you'll pass blue shimmering water and mountains that rise up with luscious green flora. Try spotting seals, dolphins and whales on the ride over before you soak in the hot springs, followed by a jump into the cool sea.
Stay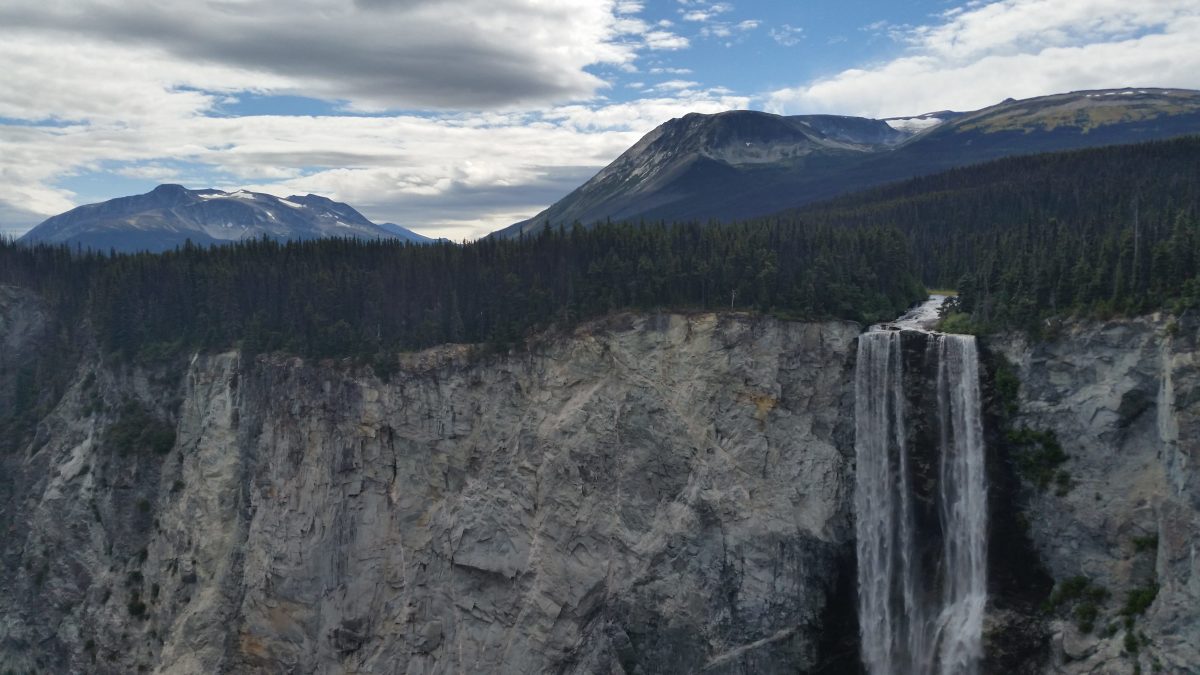 Camp and canoe in the backcountry:
Head one hour east of Bella Coola to the town of Atnarko in Tweedsmuir South Provincial Park. From there, you can freely explore the Turner Lake Canoe Circuit by hiking in 10 miles, or continue driving for another hour to Nimpo Lake, where you can charter a small float plane with
Tweedsmuir Air Services
.
The float plane will drop you off at the 3.5-mile Turner Lake. A recommended stay is three to five days to explore, by foot and by boat, all of the connected lakes. Don't miss the short hike to view the grand Hunlen Falls.
Tweedsmuir Park Lodge: For rustic cabin accommodations that still have all the perks you'd want from a hotel, stay at Tweedsmuir Park Lodge. The wilderness lodge is located in Tweedsmuir Provincial Park, one of British Columbia's largest, and offers nine private chalets and cabins surrounding a large and grassy open space, plus a shared living room, dining room with fireplace, sports bar with pool table and lodge deck, along with a spa facility.
Tallheo Cannery: For an old-school touch that brings you back to 1920s life in the valley, stay at the Tallheo Cannery. The bed-and-breakfast used to be part of the cannery's ladies' bunkhouse, but has since been restored with comfortable rooms and an outdoor bathtub. Chill on the porch hammock or browse through history books in the guest-house library.
Read more about British Columbia on GrindTV
Discovering the gorgeous little surf town of Tofino
Stunning visual evidence that British Columbia is a mecca for downhill skateboarding
Traveling to Prince Rupert? These are the must-do's during your visit
For access to exclusive gear videos, celebrity interviews, and more, subscribe on YouTube!