Napa Valley may be synonymous with wine country trips. The well-established region with 400 some wineries consistently churns out award-winning labels. But there are plenty more wine trip destinations and other labels to discover—near and far—that shrug off the pretension, make damn good vino, and in some cases feature storied vineyards and wineries that predate Napa by over 150 years.
From the remarkable pinot noirs in Oregon's Willamette Valley and a wine region in Western Colorado that's also a draw for mountain bikers to Mexico's ancient but largely undiscovered wine region on the Baja peninsula, coastal Portugal's vineyard-lined hideaways, and Lebanon's deepest wine-making roots, these authentic spots are ripe for exploration. Here are ten alternatives to Napa for your next domestic or exotic wine country escape—with a standout bottle from each area to whet your appetite.
10 Wine Country Trips Better Than Napa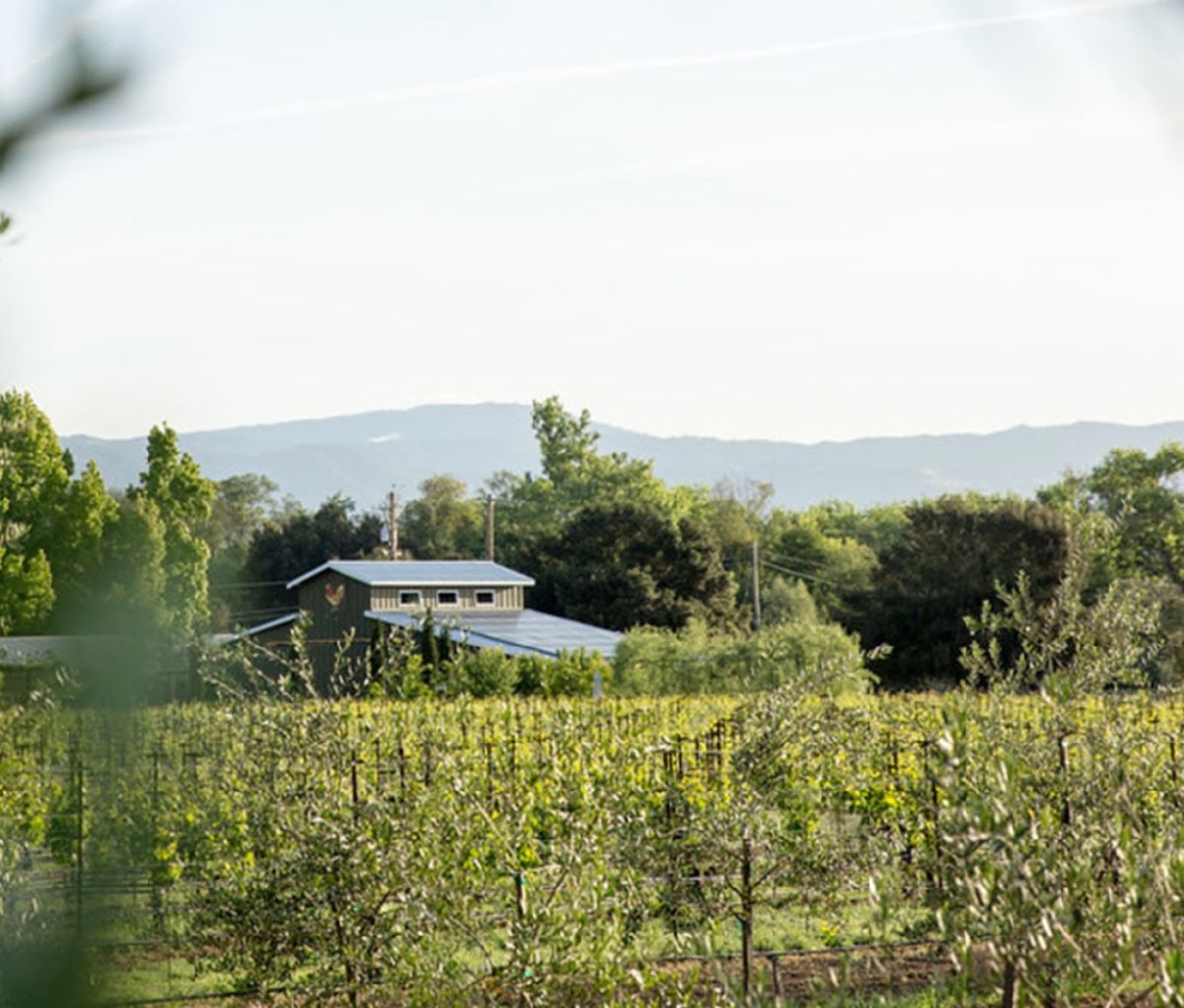 1. Healdsburg, California
At the convergence of three distinct Sonoma County wine regions (Dry Creek Valley, Russian River, and Alexander Valley), Healdsburg's fertile soils produce a diverse slate of wines including crisp chardonnays, hearty old vine zinfandels, and supple pinot noirs. This humble city with agricultural roots has an idyllic downtown square and award-winning restaurants like SingleThread, a three Michelin Star farm-driven restaurant with an outdoor forest-themed dining room. As a whole, the region eschews stuffy indoor tastings and takes the wine experience outdoors. At Jordan Vineyard and Winery, you can take a four-mile hike through the sustainably farmed vineyards and get a panoramic view of the area's wine regions from the hilltop. The winery added a new pollinator sanctuary to create a habitat for the endangered Western monarch butterfly. After, enjoy a charcuterie picnic and French-insired wines on the terrace. Add DaVero Farms & Winery to the itinerary, too. Owner Andrew Hock says his goal with the biodynamically made wines is to "tear down the pretentious walls of wine and make it accessible." Here, pigs till the vineyard soil, willow clippings shade a tasting table, and the farm donates 10,000 pounds of veggies to food banks every year.
Wine to try: Jordan Cabernet Sauvignon has aromas of blackberry and blueberry and a hint of dark chocolate. Pair it with the hard, aged cheeses and cured meats on your charcuterie board.
[$65; drizly.com]
Get it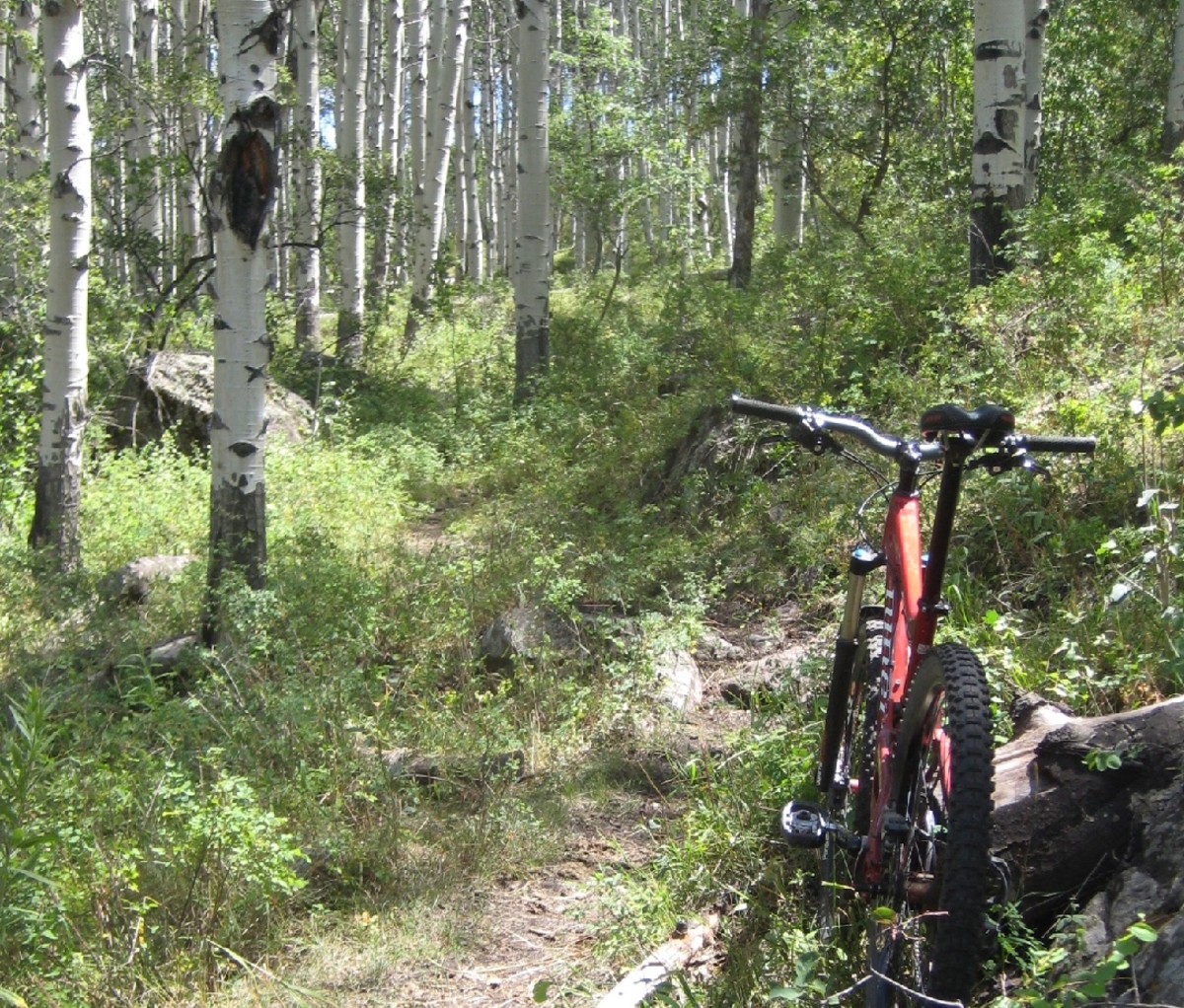 2. Palisade, Colorado
Colorado is better known for its weed and craft beer than its vino. But Palisade, a patch of high desert on Colorado's Western slope, has some stellar wines—plus you can spike your getaway with plenty of adventure. (Opening in summer 2021, the much-anticipated $3.2 million Palisade Plunge is set to be among the longest singletrack downhill mountain bike trails). During Prohibition, Colorado's vineyards were uprooted and replaced with orchards. Classic wine-grape varieties have since been reintroduced, producing merlot, cabernet sauvignon, and sauv blanc in this area where days are sunny and nights are cool. Book a stay at Spoke & Vine, a hip boutique motel that will pour you a glass of local wine at check-in and loan you a bike so you can explore the area's two dozen wineries. While in town, sip estate-grown Bordeaux-style wines at Colterris and enjoy jammy, earthy malbecs at BookCliff Vineyards run by engineers-turned-winemakers.
Wine to try: Plum Creek Winery claims to be the oldest, continuously active winery in the state. This Palisade Red is a medium-bodied red blend with notes of pomegranate and cherry.
[$17; drizly.com]
Get it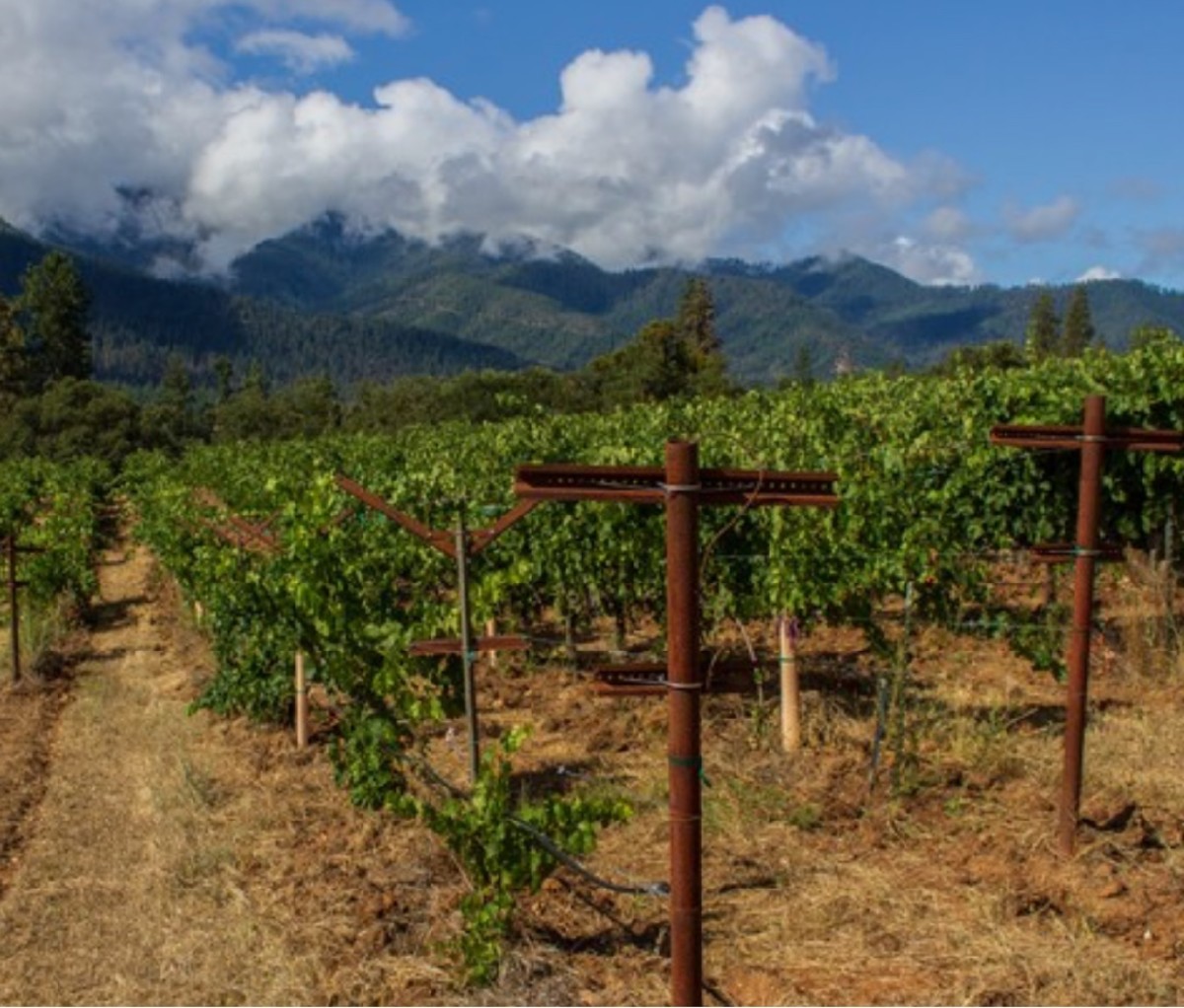 3. Willamette Valley, Oregon
Willamette Valley's kingpin varietal is pinot noir, which is quite finicky and requires a just-right climate like the one afforded in Oregon's wine country. But the long and patient growing season in Willamette Valley also yields some phenomenal pinot gris, gamay noirs, sparkling wines, and more. White cuvées are also a trend to try here, with labels like Day Wines, Maysara and Walter Scott creating some of these compelling white wine blends (think chardonnay with a touch of aligoté, or an even mix of marsanne and roussanne.) Willamette Valley wine travelers have more than 500 wineries to choose from in the region. One of the best ways to explore the wineries (and breweries) is on two wheels along the 134-mile Willamette Valley Scenic bikeway.
Wine to try: Every wine rack needs at least one Oregon pinot. This fruit-forward Willamette Valley Vineyards Whole Cluster Pinot Noir has aromas of black cherry, raspberry and more, but also gets a kiss of mocha.
[$23; drizly.com]
Get it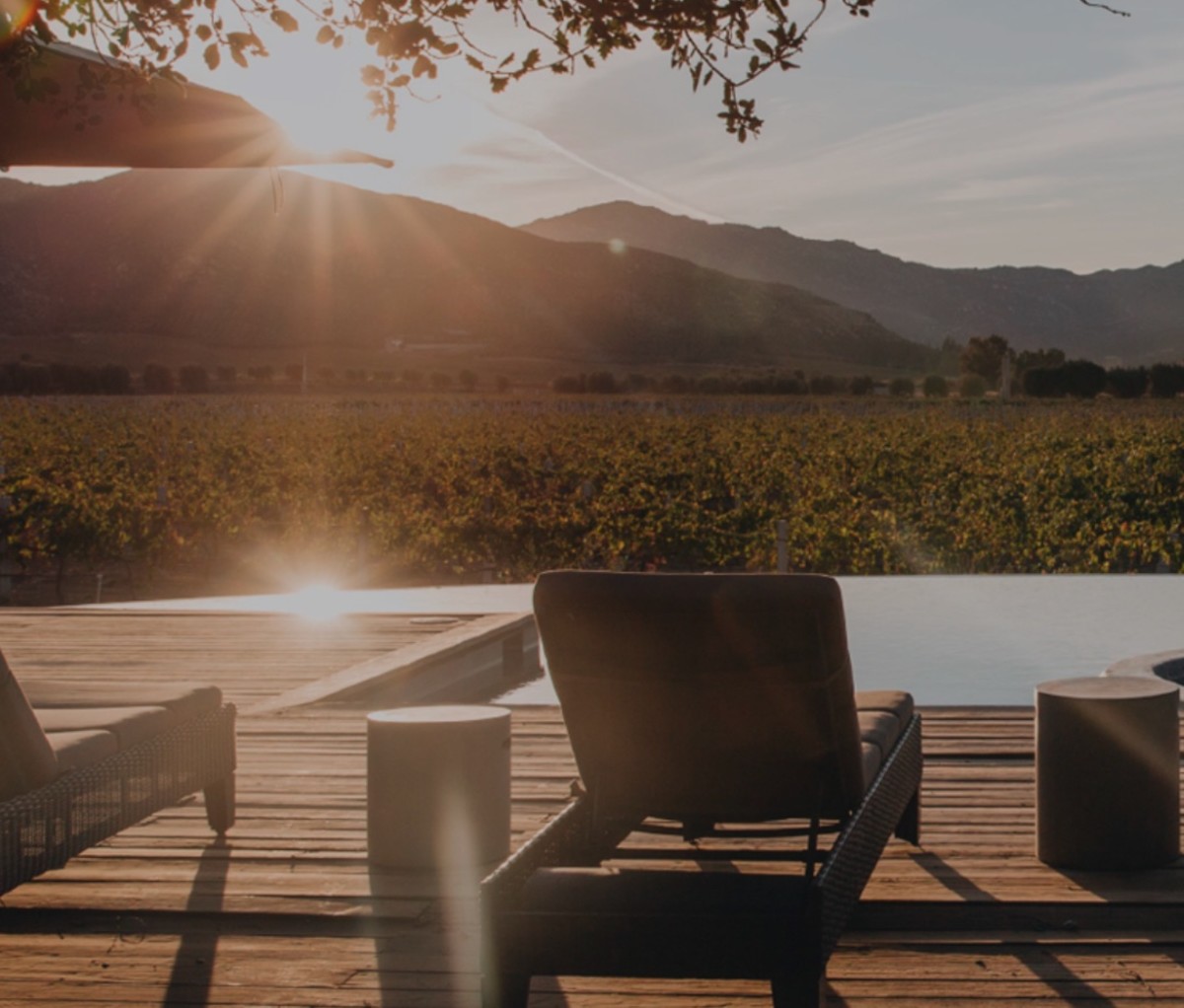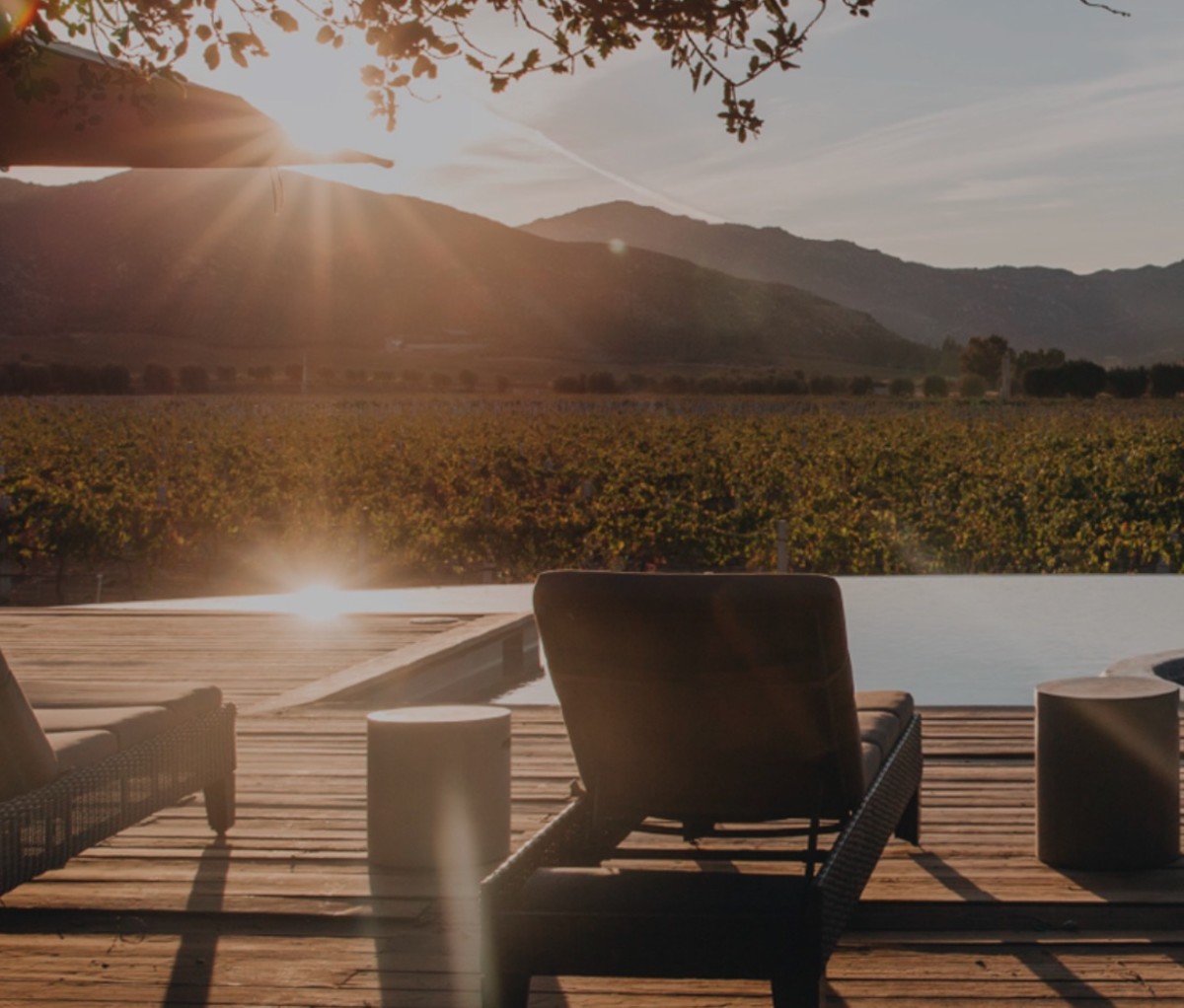 4. Valle de Guadalupe, Mexico
Known as Mexico's Napa Valley, the Valle de Guadalupe is the oldest wine-growing region in North America, with grapes cultivated on the Baja Peninsula for the past 500 years. After conquering the Aztecs in 1521, Herman Cortes requested grapevines from Spain to plant in Mexico. With a hot and dry climate, cabernet sauvignon, merlot, malbec, and tempranillo grow as well as the red wine Mission grape brought from Spain that's known as Listan Prieto. Despite having an ancient wine history, Mexico is just now starting to market its juice. To put it another way? Get there for a wine tasting tour before it's discovered on a global scale. For a good introduction to the region, get familiar with Bruma Winery run by winemaker Lourdes "Lulu" Martinez Ojeda, an Ensenada native who studied in Bordeaux. In addition to a winery, Bruma has a restaurant and eight suites in a desert bed and breakfast, plus a swimmable pond.
Wine to try: Bridging a divide between France and Mexico, French winemaker Henri Lurton has created a zesty sauvignon blanc with Baja terroir. The 2019 Bodegas Henri Lurton Le Sauvignon Valle de Guadalupe has notes of pineapple and chamomile and pairs perfectly with fresh fish dishes, like ceviche, you'd find on the Baja California peninsula.
[$26; wineaccess.com]
Get it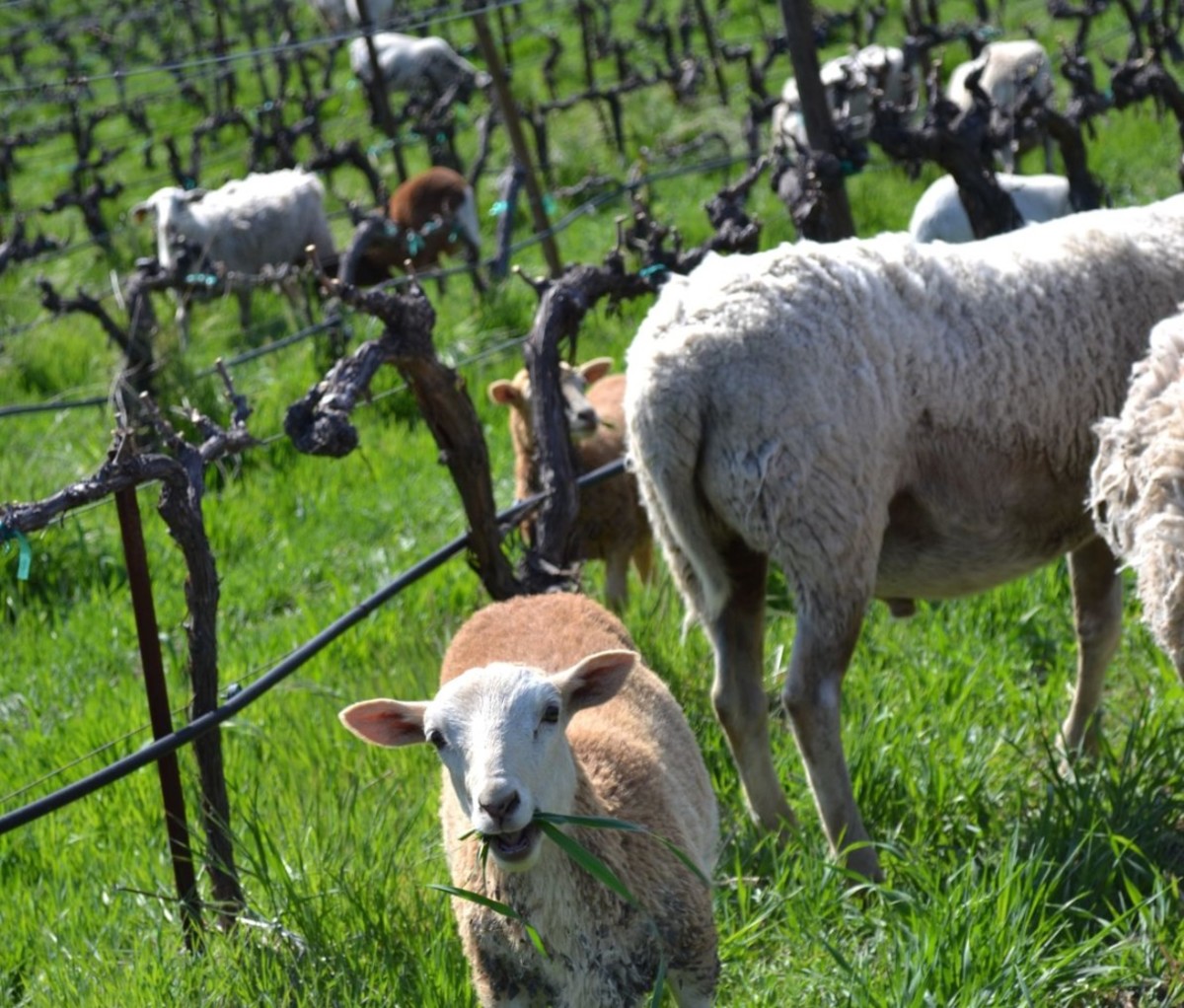 5. Paso Robles, California
Along the central coast, San Luis Obispo County exudes California cool with its 80 miles of coastline and surfable beaches. One SloCal city, Paso Robles, is steadily gaining recognition for its buzzy-but-laidback wine scene. More than 40 wine grape varieties are grown in Paso, ranging from cabernet sauvignon, syrah, grenache, and zinfandel for reds, and grenache blanc, roussanne, sauvignon blanc, and chardonnay for white wines. In all, Paso Robles has 200 wineries and vineyards. You can sip wine in cool underground caves at Eberle Winery, try wine in an Old West-style saloon at Tobin James, and discover Paso's rich Rhône wine history at Tablas Creek. Winemakers are also fermenting apples, giving way to a hard cider movement as well. Sample some at Tin City Cider.
Wine to try: Vina Robles founder Hans Nef came from a rural village outside of Zurich, Switzerland to California's Central Coast and started growing wines with a Swiss expatriate friend in the late 1990s. The winery puts out some stellar Petite Sirah and Cabernet Sauvignon as well as inventive blends, like The Arborist 2019, which has notes of dark cherries and plum, with some subtle hints of chocolate and fine tobacco.
[$20; wine.com]
Get it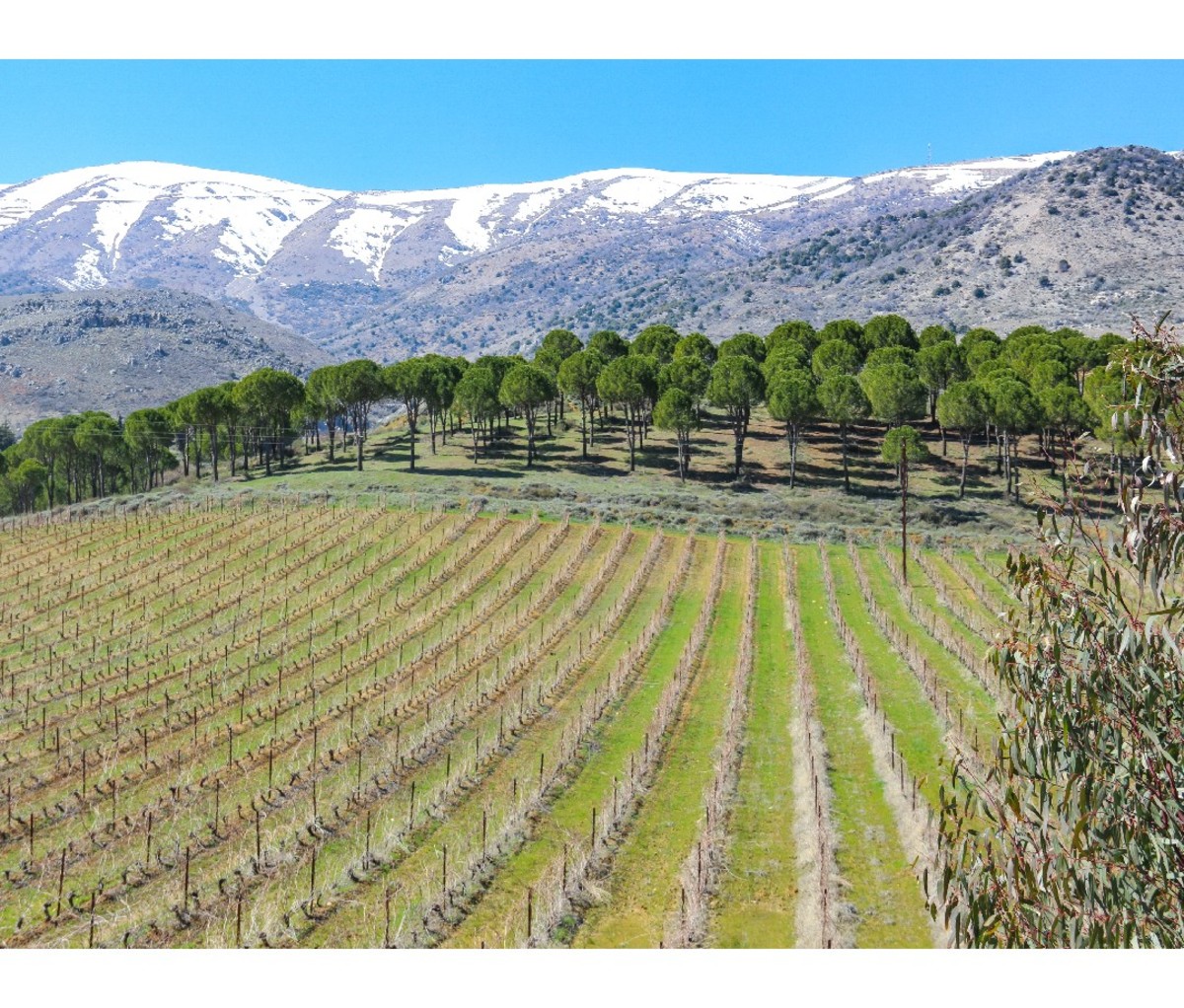 6. Bekaa Valley in Lebanon
History buffs, you'll love this Middle Eastern wine region. Here you can explore theories about how the sea-faring Phoenicians were the first to trade wine as a commodity, which would make Lebanese grapes the ancestors to many varieties that exist in Europe today. Also, the temple of Bacchus (the Greek god of agriculture, fertility, and wine) was built in 2 A.D. in the Bekaa Valley, which is where the majority of Lebanese vineyards are located. Cradled by two snow-capped mountain ranges, the vineyards in the valley have their own natural water table, plus they benefit from sea breezes and cool temps at night. Chateau Ksara opened in 1857, and claims to be Lebanon's biggest and oldest winery, continuing the region's centuries-old wine tradition in the valley. The chateau's wine is stored in a cave, and tourists can wind their way down to get a glimpse of the cellar that contains bottles dating back as far as 1918. Chateau Ksara produces a variety of vino from bold and spicy Cabernet Sauvignon that's bursting with dark wildberries to fruit-forward, easy drinking rosés.
Wine to try: Aged for two years in French oak casks, Chateau Ksara's Le Souverain has notes of dark wild berries, fennel, and carob, which comes from a flowering evergreen tree. If you can, hold onto this bottle for a few years, which is when it will best express itself.
[$70; cedarwines.com]
Get it
7. Dalmatia Wine Region in Croatia
You could spend weeks exploring Croatia's wineries and still just get a small sample of the country's prolific grape collection. While viticulture traditions date back to 5 BC, this generation of winemakers have become more focused on creating small batch wine. Over the last decade, they've garnered international attention. Located along the Adriatic Sea, Croatia has more than 300 defined wine regions and 130 indigenous grape varietals. A good place to start your wine pilgrimage is the Dalmatia Wine Region, which runs along the coast and across to the eastern border of the country. Dalmatia has native whites like the full-bodied Pošip with subtle hints of almond and red grapes like Babić that are exploding with sour cherry notes. On the coast's southern islands, wine enthusiasts can also track down Plavac Mali, a savory red wine with a figgy profile. If you can, sync up your visit with FestiWine, which brings together more than 100 local winemakers and typically takes place in April in Dubrovnik, one of the world's most enchanting walled cities.
Wine to try: The Croatian wine you'll most likely find at your local wine shop is a Zinfandel (sometimes called Tribidrag or Crljenak Kaštelanski). But try tracking down a bottle of Pošip like this Vina Skaramuca that's from Korcula Island. It's dry, fruit-forward, and herbaceous and pairs well with grilled fish.
[$19; astorwines.com]
Get it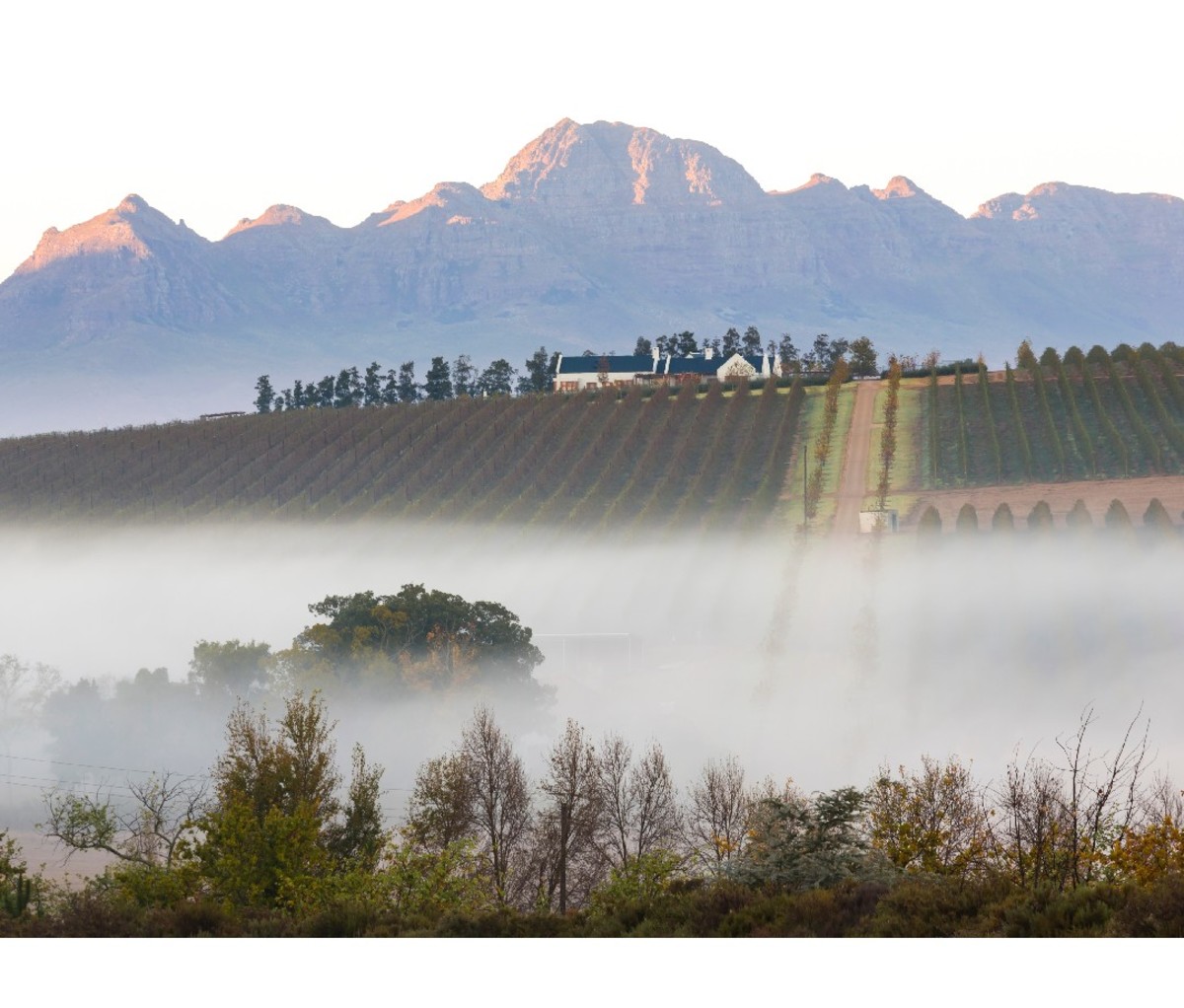 8. Cape Winelands in South Africa
Lush green valleys roll through Cape Winelands with majestic mountains serving as the backdrop. At the heart of South Africa's winelands are historic towns tucked away in valleys, like Stellenbosch, a college town with boutiques, museums, and Cape Dutch architecture, and Franschhoek, a beloved culinary destination. One of the best ways to experience the region is aboard the Franschhoek Wine Tram, a stylish hop-on hop-off shuttle that has eight routes, each of which visits a different wine estate. While in the region, seek out Cape Winelands' full-throttle pinotage which, depending on the bottle, can range from smoky to tropical. A century ago, a viticulturist crossed red French grapes and Cinsault (another red wine grape) hoping to create a grape similar to a pinot noir, but one that could take the heat of South Africa. It worked, and now pinotage is South Africa's signature variety.
Wine to try: Get a taste of pinotage with this bottle of Spiers 21 Gables, which has decadent notes of black cherries, spices, and dark chocolate on the nose and a palate of cherry and plum flavors.
[$36; totalwine.com]
Get it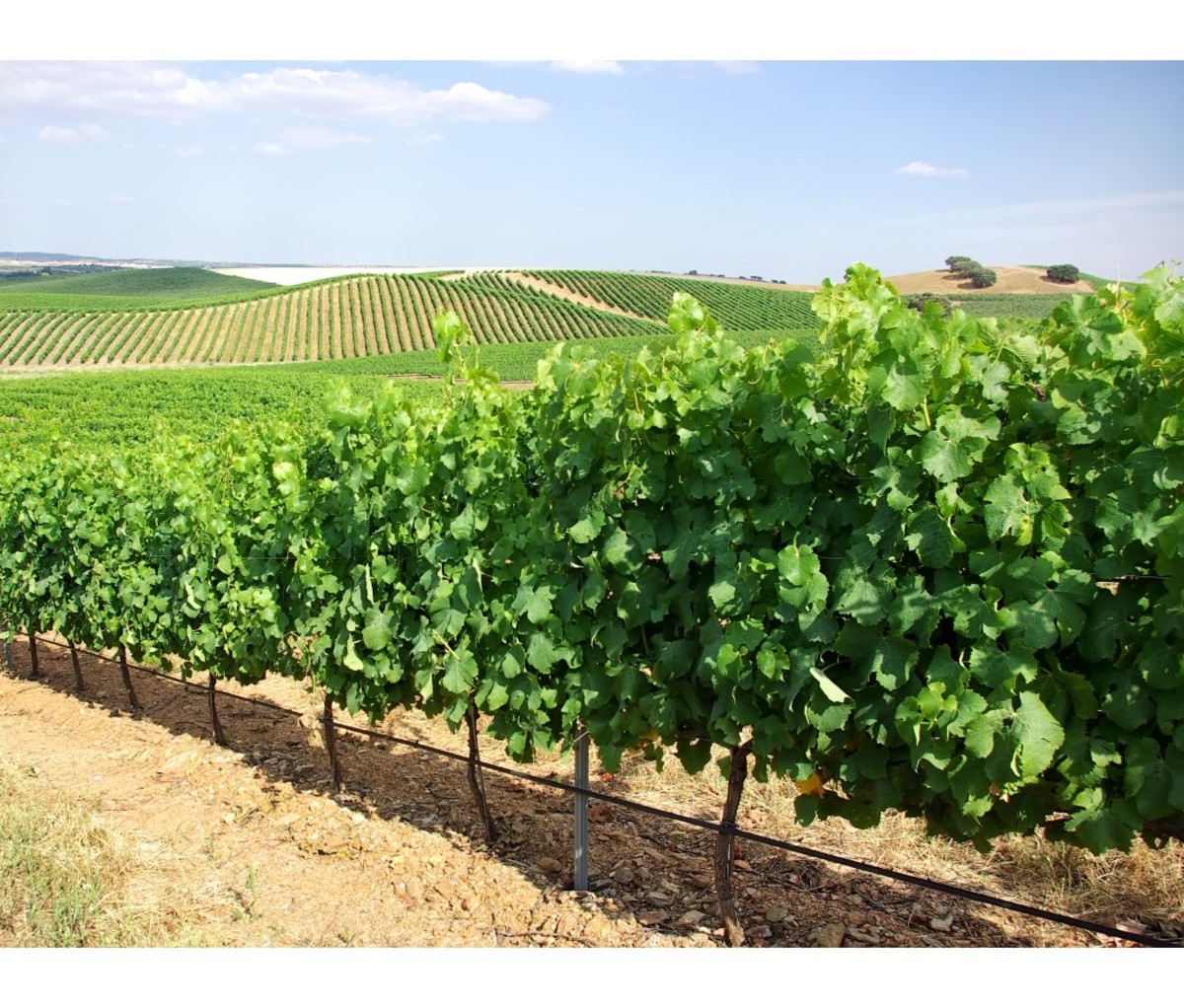 9. Alentejo in Portugal
Surfers and stargazers who also happen to enjoy sipping wine, the Alentejo region is for you. The slow-paced region has a serene, unspoiled stretch of Atlantic Ocean coastline that's rare in southern Europe, plus Dark Sky Alqueva Reserve—an epicenter for stargazers who can look to the heavens through high-powered telescopes or go on guided kayak excursions. As for the vino? The Alentejo produces a nice range of smooth wines, from lighter, tropical whites to full-bodied reds. The region is divided into eight subregions, with grapes growing everywhere from the steep slopes of Portalegre to the fertile Mediterranean soils of Évora, a UNESCO World Heritage site where Portuguese kings once lived.
Wine to try: You may have had ports from the Douro Valley before. Now, try some vino from the southern swath of Portugal. Herdade Do Peso Alentejo Colheita is an herbaceous, full-bodied red blend with blackberry notes.
[$23; totalwine.com]
Get it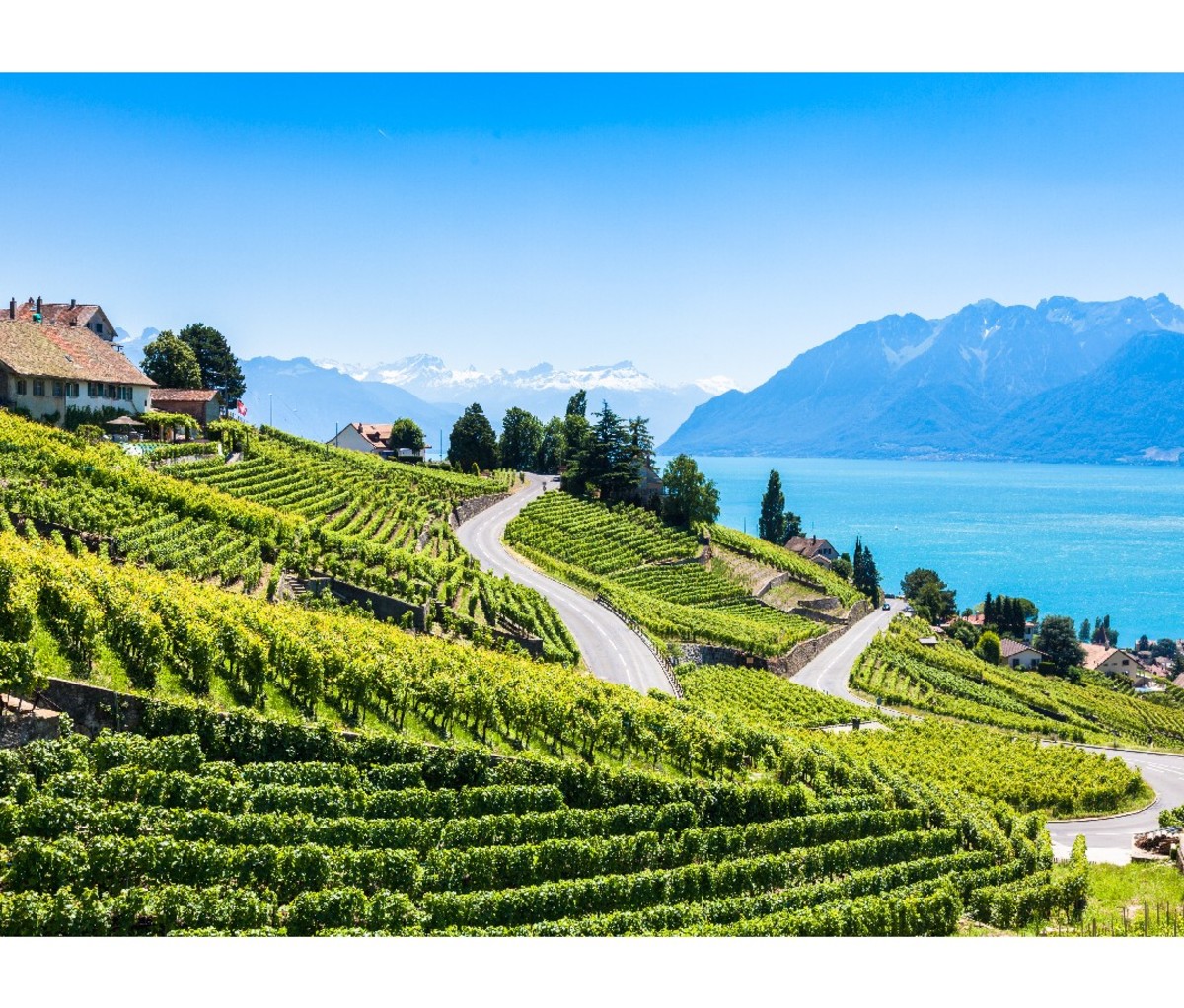 10. Lavaux, Switzerland
You know Switzerland for its fine chocolates and world-class skiing. But have you been introduced to its wines? Switzerland has been growing grapes since Roman times and the country makes its juice from more than 200 grape varieties with the most popular being Chasselas (a slightly floral white) and pinot noir. Suspended above Lake Geneva, the UNESCO region of Lavaux is a must-visit. It's believed the grapes here get drenched by "three suns"—the actual sun, the heat emitted by walled terraces, and then the light that bounces off the lake. Because the terraced vineyards are so steep, helicopters and monorail wagons assist with the harvest. At Lavaux Vinorama, wine tourists can get a good taste of Swiss vino by tasting some of the 300 regional wines.
Wine to try: The Alpine Roots Johannisberg comes from Valais, another great Swiss wine region. With notes of caramelized pineapple and peach, this Sylvaner is a perfect summer sip that delivers a smooth finish.
[$25; totalwine.com]
Get it
For access to exclusive gear videos, celebrity interviews, and more, subscribe on YouTube!