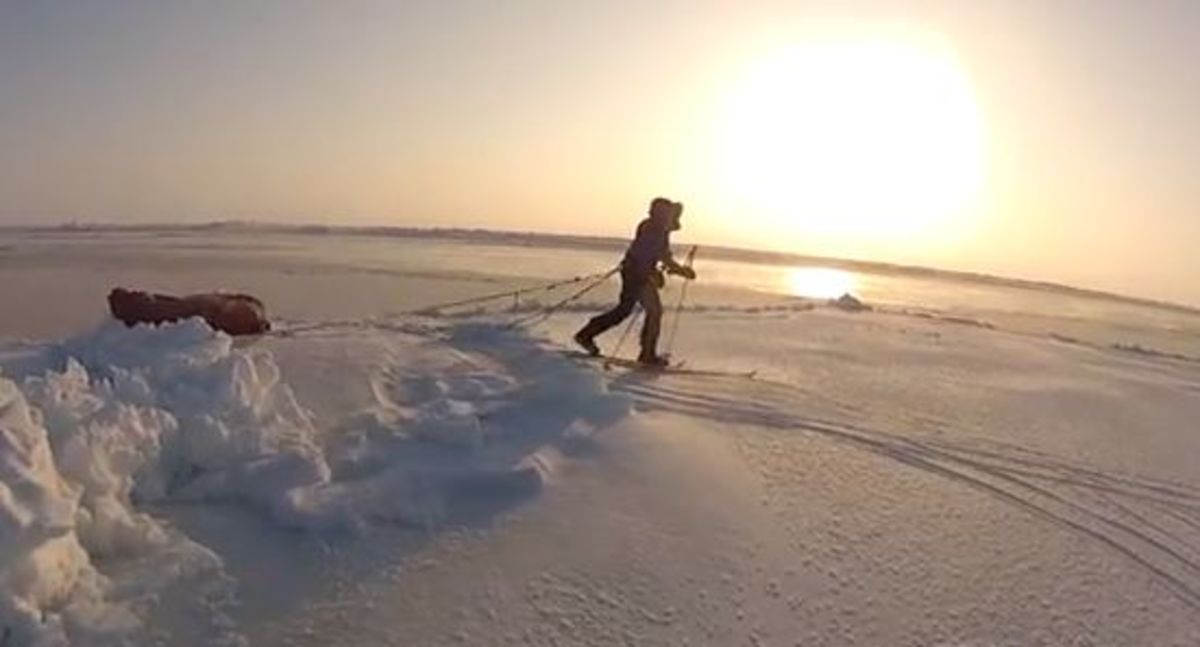 Climbing all Seven Summits and walking to the South and North poles is an achievement known as the Explorers Grand Slam.
To do it in a lifetime is pretty incredible. Think about it: Only about 30 people are said to have accomplished the feat.
So to complete the Grand Slam within a calendar year is nothing short of amazing, yet that is exactly what Vanessa O'Brien did when she reached the North Pole on April 16.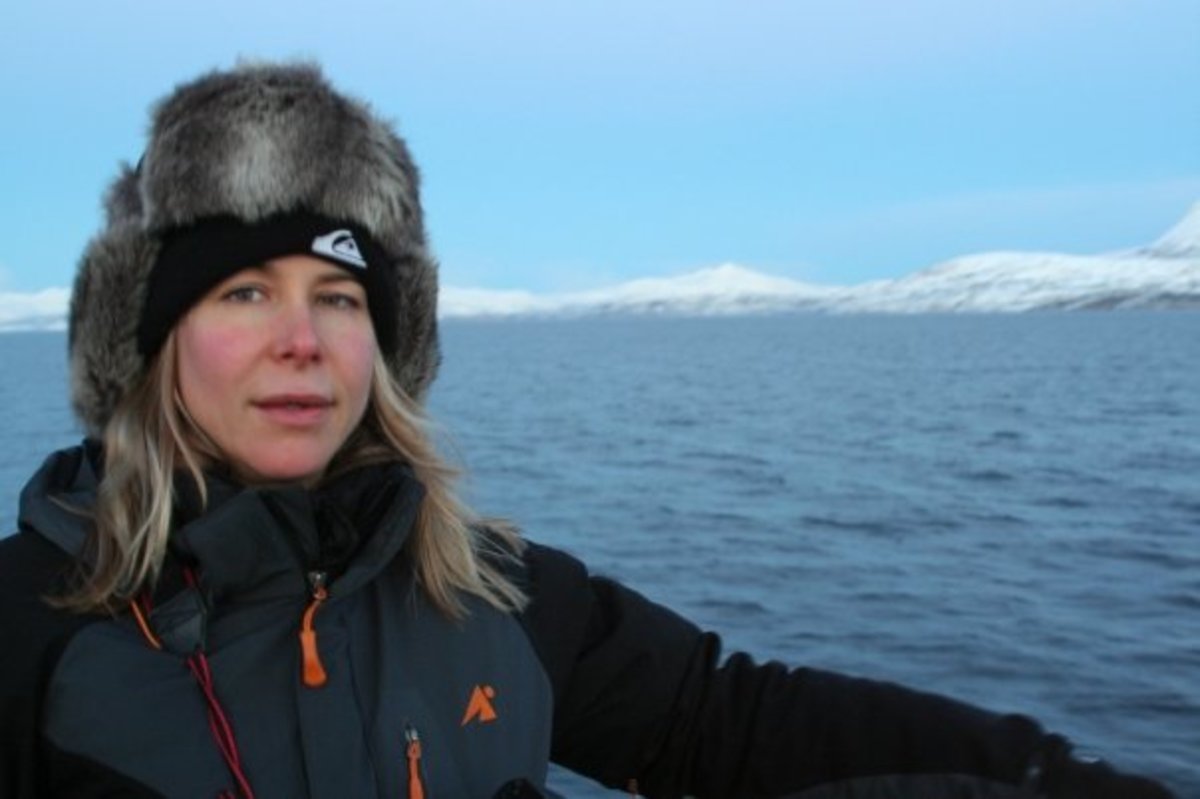 O'Brien, a mountaineer and adventurer from Boston, set foot on the North Pole after a 4 1/2-day trek and thus completed the Explorers Grand Slam in 11 months, becoming the fastest woman to do so.
She summited the tallest mountain on Earth–Mount Everest at 29,035 feet–on May 19, 2012 to begin her epic adventure that included climbing both Carstensz Pyramid and Kosciuszko, since there is debate as to which belongs among the Seven Summits.
According to the Boston Globe, only one person completed the slam faster: Former Welsh rugby star Richard Parks did the slam in seven months between December 2010 and July 2011.
Here is her video entitled "Explorers Grand Slam Journey." It might be difficult to distinguish one adventure from another, but it offers an idea of the challenges she faced:
Mount Everest was her toughest physical challenge, but she told the Boston Globe the North Pole adventure was the coldest with temperatures dropping to 40 below with 30 mph winds.
"It was the coldest thing I have ever done by far, which only meant we moved faster to stay warm and take advantage of 24-hour sunlight," O'Brien told the Globe. "We have a three-pole poke rule–slamming the ski pole into the ice to see if it will break and hold our weight. This was hard every day, and so cold that your face, hands, and feet could not be exposed for any length of time. One picture, then gloves on. One drink, then facemask on. And so wet. All that exertion meant sweat, which froze and never dried, making you colder, wetter, more miserable, and shaking to the core when you stopped to set up camp after a 10-hour day. … There were lots of pressure ridges that we had to climb over–oftentimes having to take off our skis and drag the sleds through. The ice was constantly moving, even while we were asleep–thankfully at least it moved diagonally in the right direction."
It was shortly before reaching the North Pole that she learned about the Boston Marathon bombings, which made celebrating her achievement difficult.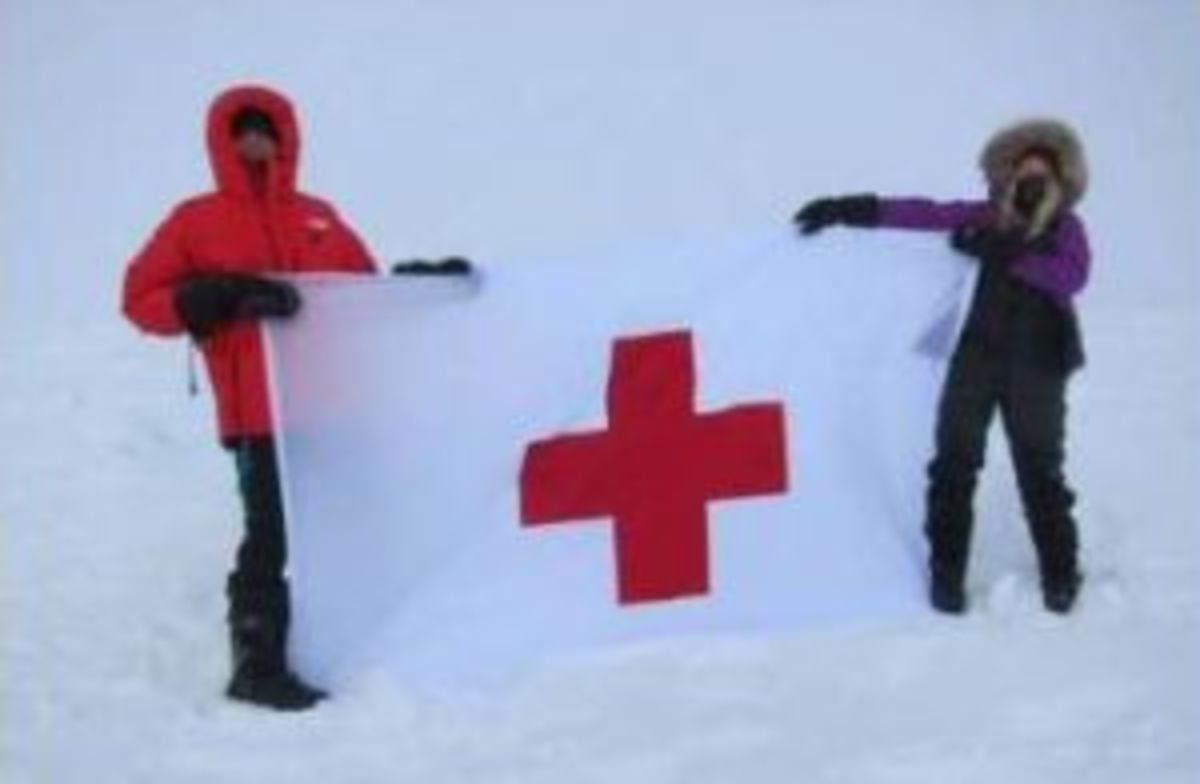 "I tweeted one picture of me holding the Red Cross flag and dedicated the North Pole Red Cross Flag of Eastern Mass to the victims of the Boston Marathon. It's hard to feel like celebrating with such a tragedy unless one turns it around into a symbol of unity against violence and/or terrorism."
Next on O'Brien's agenda is writing a book about her experiences. Ought to be a fascinating read.
Here is a breakdown of O'Brien's 11-month adventure:
May 19, 2012: Mount Everest (29,035 feet)
June 19, 2012: Denali (20,320)
July 15, 2012: Elbrus (18,510)
Sept. 23, 2012 Carstensz Pyramid (16,023)
Oct. 3, 2012: Kosciuszko (7,310)
Dec. 5, 2012: Vinson Massif (16,050)
Dec. 15, 2012: South Pole
Jan. 20, 2013: Aconcagua (22,841)
March 10, 2013: Kilimanjaro (19,340)
April 16, 2013: North Pole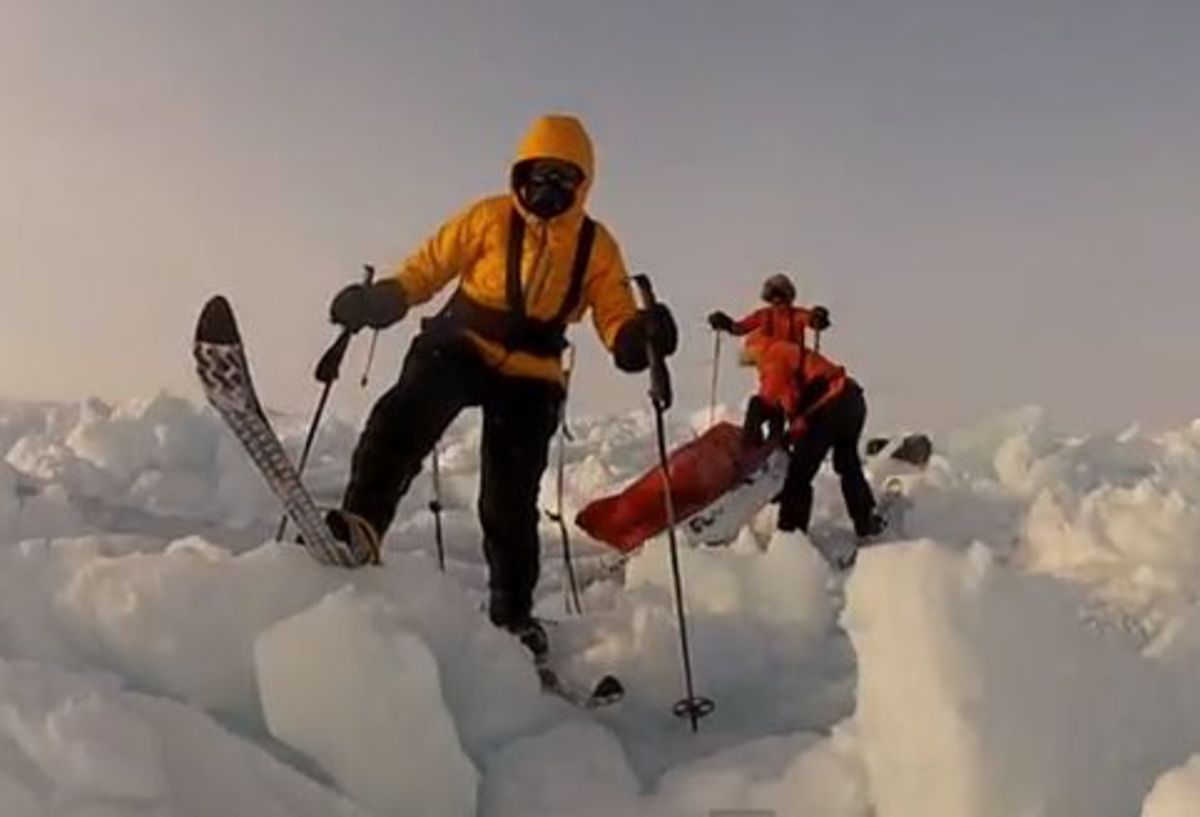 Red Cross/North Pole photo tweeted by Vanessa O'Brien. Polar images are screengrabs from her YouTube video. Profile photo is from her Facebook page. 
For access to exclusive gear videos, celebrity interviews, and more, subscribe on YouTube!