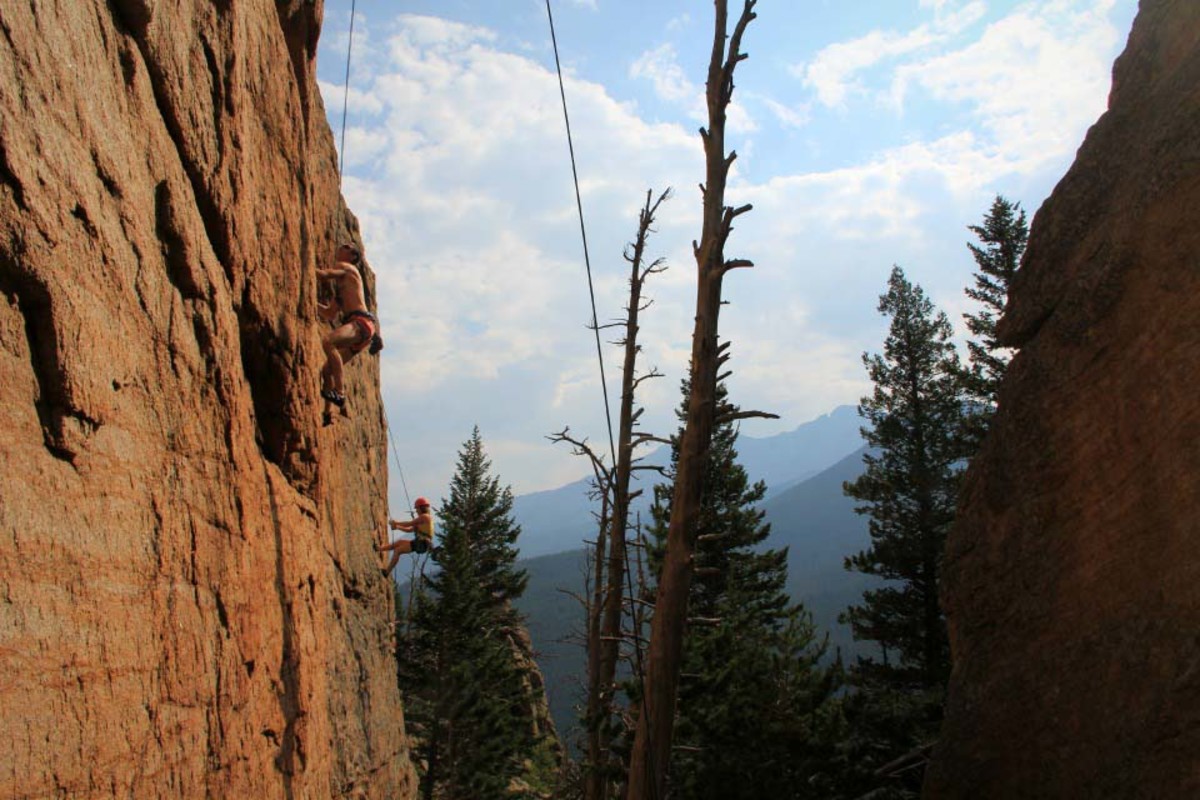 What you won't find in Colorado's Jurassic Park: dinosaurs hankering for a taste of Jeff Goldblum. What you will find: The Edge of Time, the iconic climbing route spidering up a prehistoric-looking piece of rock jutting out of the top of a mountain. The popular climbing area near Estes Park, Colorado, has enough sport climbing routes to keep both novice and expert climbers busy and satisfied … sans dinosaurs.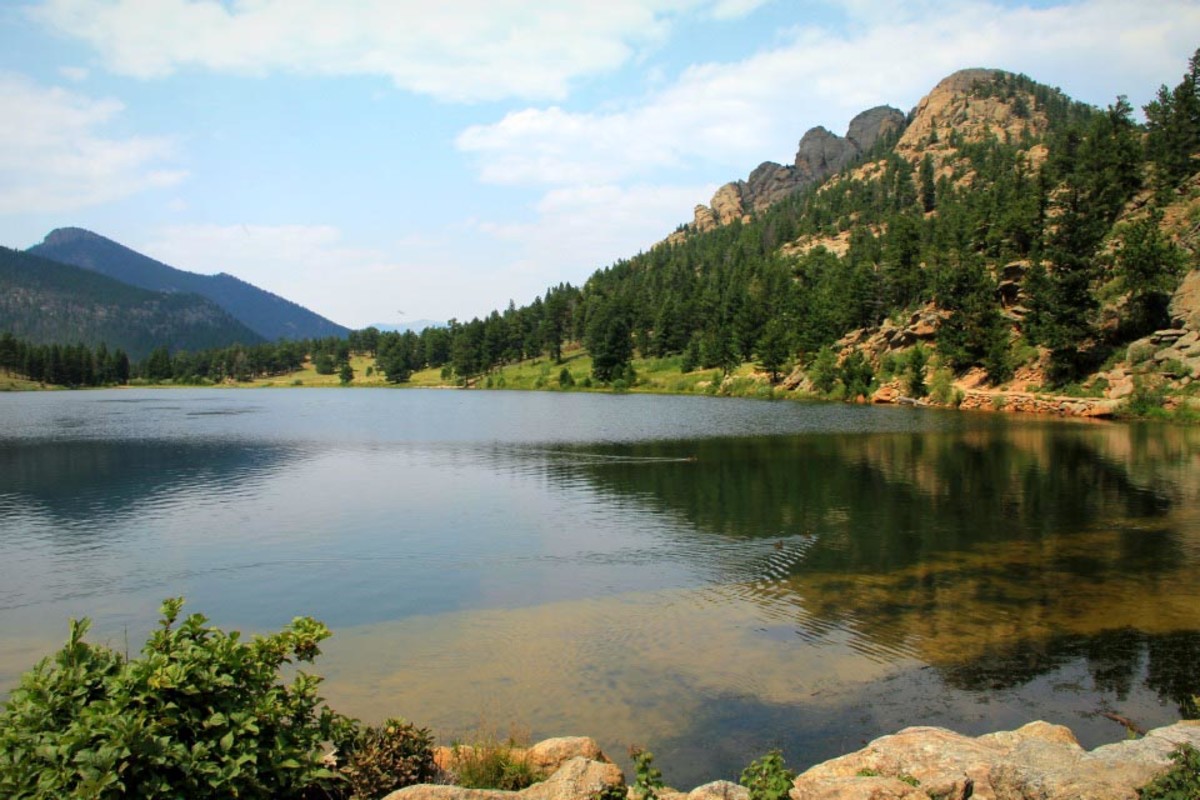 What: From the parking lot of the Jurassic Park climbing area, you can see what looks like five knuckles topping a small mountain across the lake—that's Jurassic Park, one of most-climbed and most scenic climbs in the Estes Park area. That's also where you'll find the signature climb featured on the cover of the Gillett guidebook for the area: The Edge of Time. Make your way from the parking toward the mountain until you see markers for a steep ascent to your right through sparse tree cover and small boulders. Climb until you get to the flat, sandy area where the sport climbing starts—catch the area on a sunny weekend and you'll most likely be waiting in line for the route of your choice. Many climbs here allow for top roping, but test your limits on a number of challenging routes with deceptive handholds.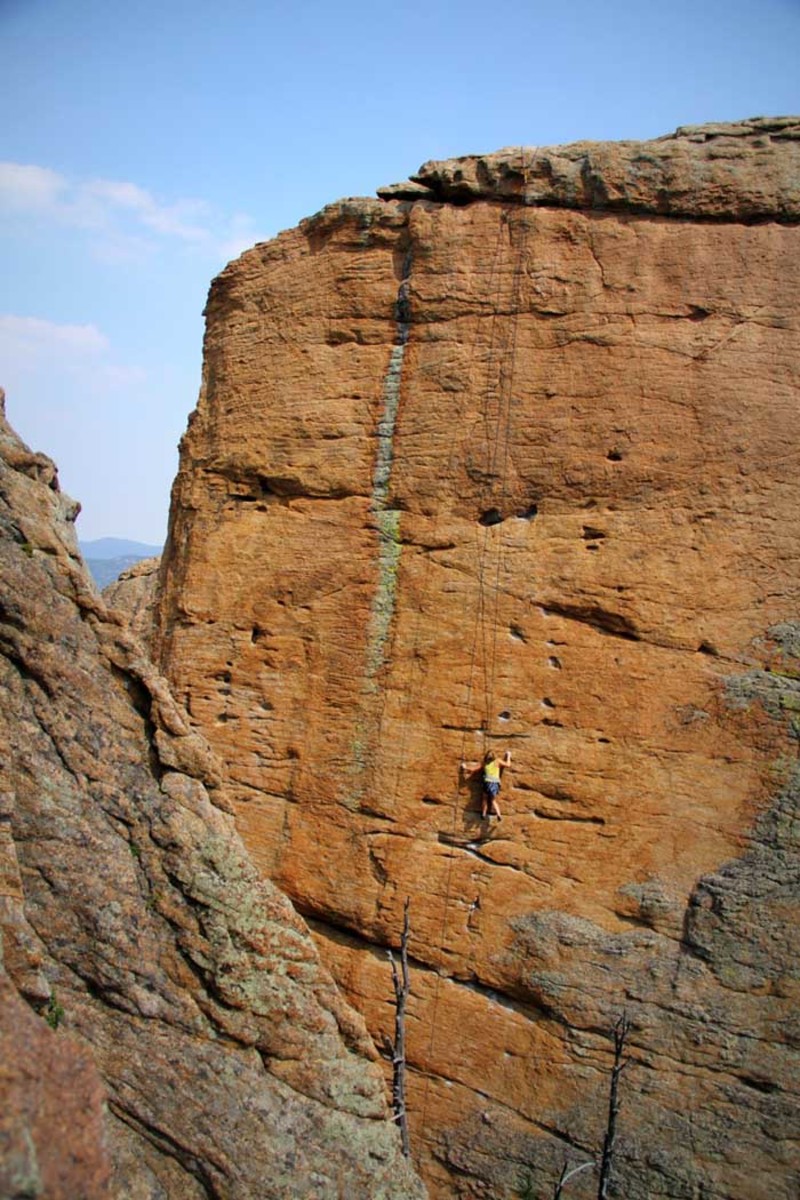 The stats: 9,500-foot elevation, sport routes ranging from 5.6 to 5.12-.
Where: All routes are near Lily Lake just south of Estes Park; South St. Vrain Ave, Colorado.
How to get there: From Estes Park, take CO Highway 7 until you get to the Lily Lake parking lot.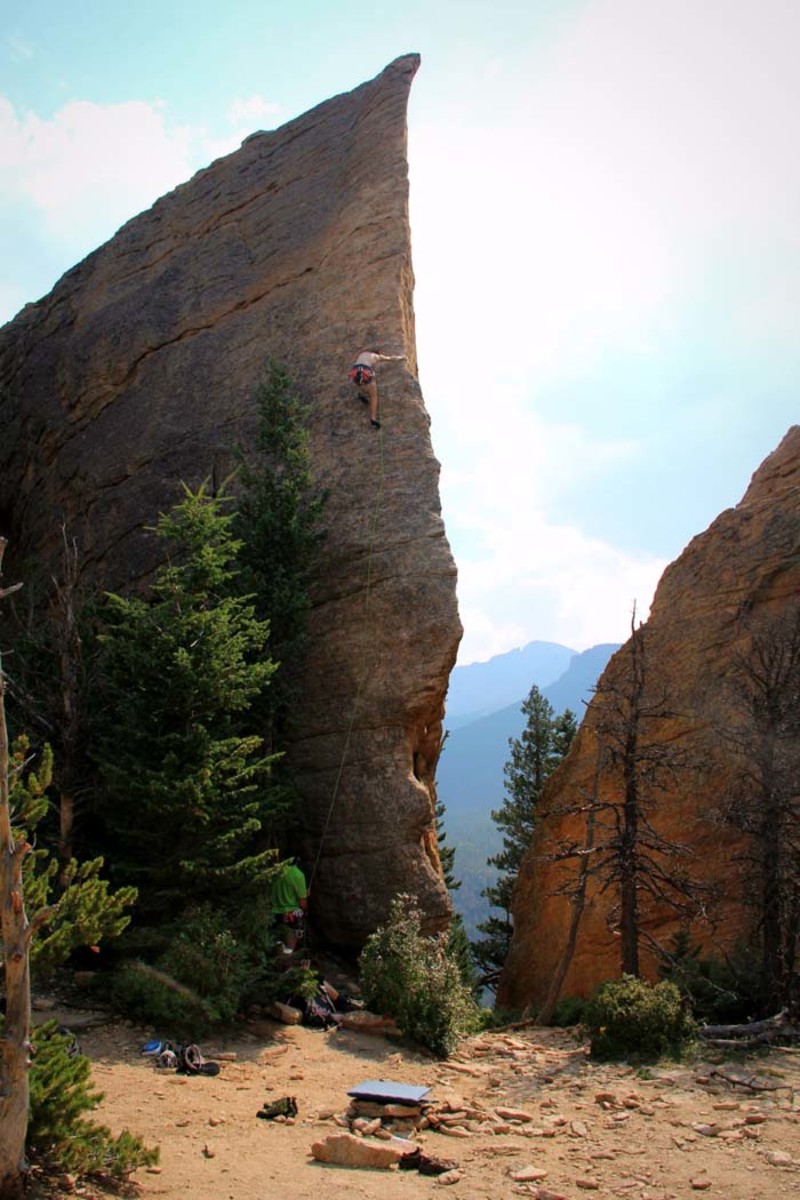 What to bring: Sport climbing gear, a helmet, layers (including rain gear for fast-moving mountain storms), something to sit on, water, snacks, SPF, a camera, a guidebook.
Do: Wait in line for The Edge of Time—the 5.9 climb should be on every Colorado climber's bucket list for its fun challenges and unbeatable views.
Don't: Be a route hog. If you've left rope on a route, let other climbers borrow it, offer a belay, or clear it out.
Follow Johnie Gall on Twitter.
For access to exclusive gear videos, celebrity interviews, and more, subscribe on YouTube!