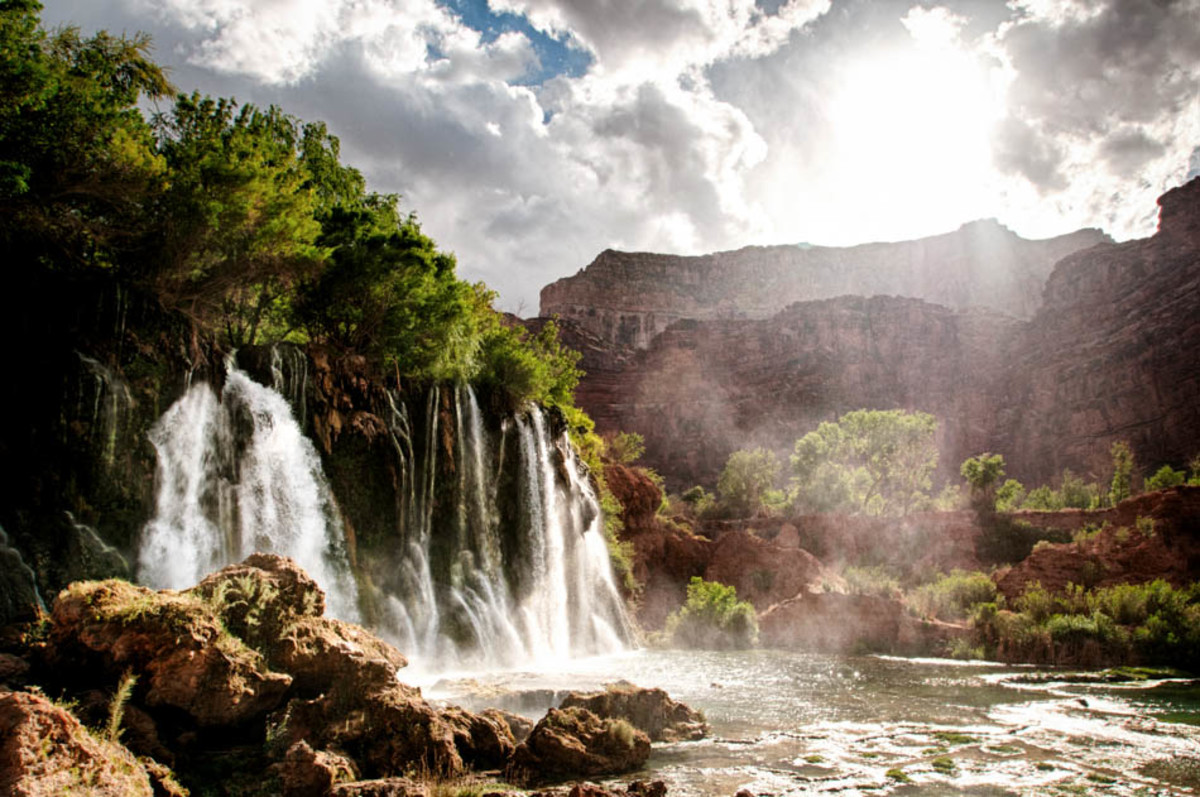 Although the Grand Canyon is cleaved by the Colorado River, it's not the kind of place that conjures up images of tropical waterfalls and effervescent pools. While parts of the canyon do see snowfall and extreme cold, it's known as a desiccate place. Dry—the kind of place that's soul-stirring and awe-inspiring but that nonetheless leaves you with dirt on your teeth and red in your eyes.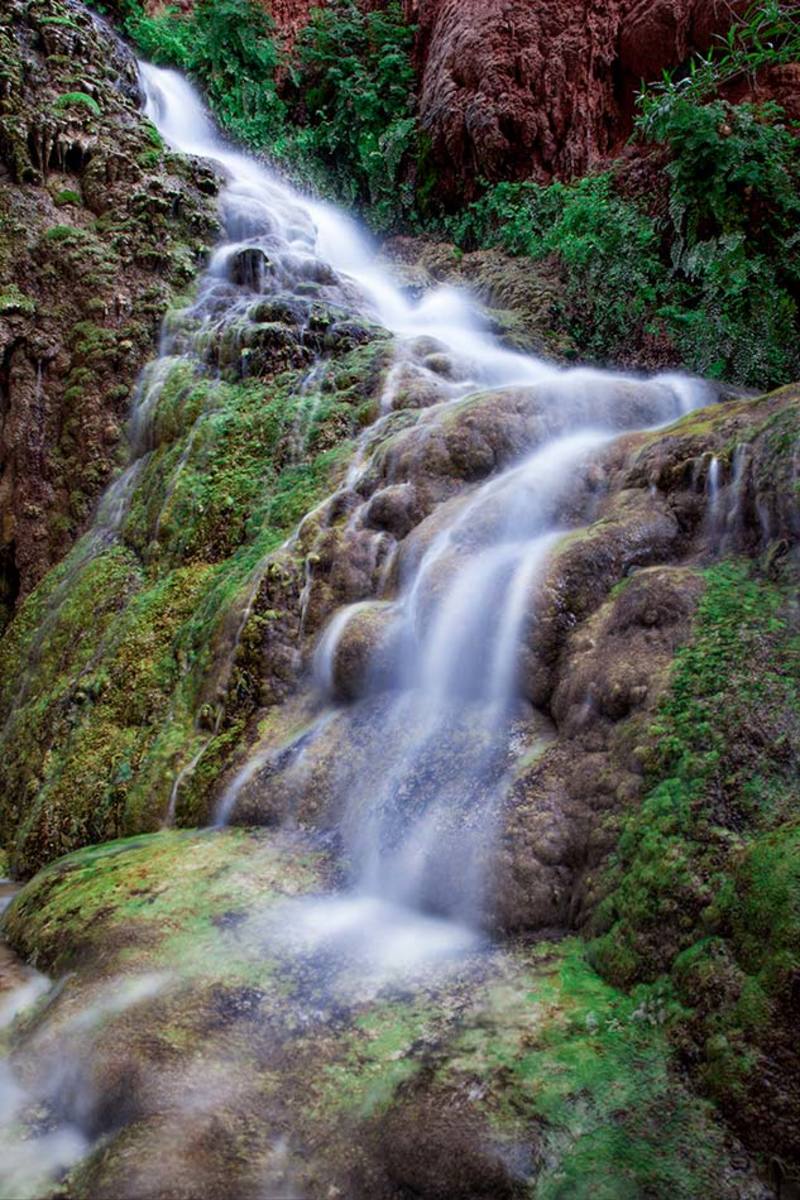 The great canyon's desert clime makes the waterfalls of Havasu Canyon—which sits on the edge of the Grand Canyon National Park on land overseen by the Havasupai Tribe—all the more alluring. These waterfalls are perhaps the only attraction in the Southwest that are reminiscent of the filming locations used in "Jurassic Park." In fact, if you visit them, you'll likely never believe you're looking at one of Arizona's—and not Hawaii's—natural wonders.
The canyon features five major falls—Upper and Lower Navajo Falls, Havasu Falls, Beaver Falls, and Mooney Falls, which rises 190 feet—and hundreds of tiny falls and turquoise pools interwoven by the spring-fed Havasu Creek and festooned with giant water ferns and other vegetation. People camp near the large falls and spend their days swimming in the 70-degree pools, relaxing under shaded cottonwoods, and playing behind the sonorous falls, where soft water droplets splash against their faces.
If a trip to these falls is now on your bucket list, start planning today. Because summer temperatures rise to the 100s, the fall and spring are the best times to visit Havasu Canyon. To visit, however, you'll need to make reservations to stay at the nearby lodge or campground, and this process can take several months.
You'll also need to plan your mode of transportation to the falls, which are located 10 miles from the nearest trailhead. Many people backpack the 8 miles to the Supai Village and stay at the lodge there, or they make the extra 2-mile trek the campgrounds located closer to the biggest waterfalls.
If you want to bring more than what you can carry in a backpack to your campground, the Supai Village offers transportation via horse and mule, and you can even take a helicopter into the canyon, if that's more your style. To get the full experience, we recommend that you hike in, spend a few days exploring, and then rent horses to ride out of the canyon. It will likely be one of the most beautiful—if not the most beautiful—hikes and rides you'll ever experience, and an adventure you'll never forget.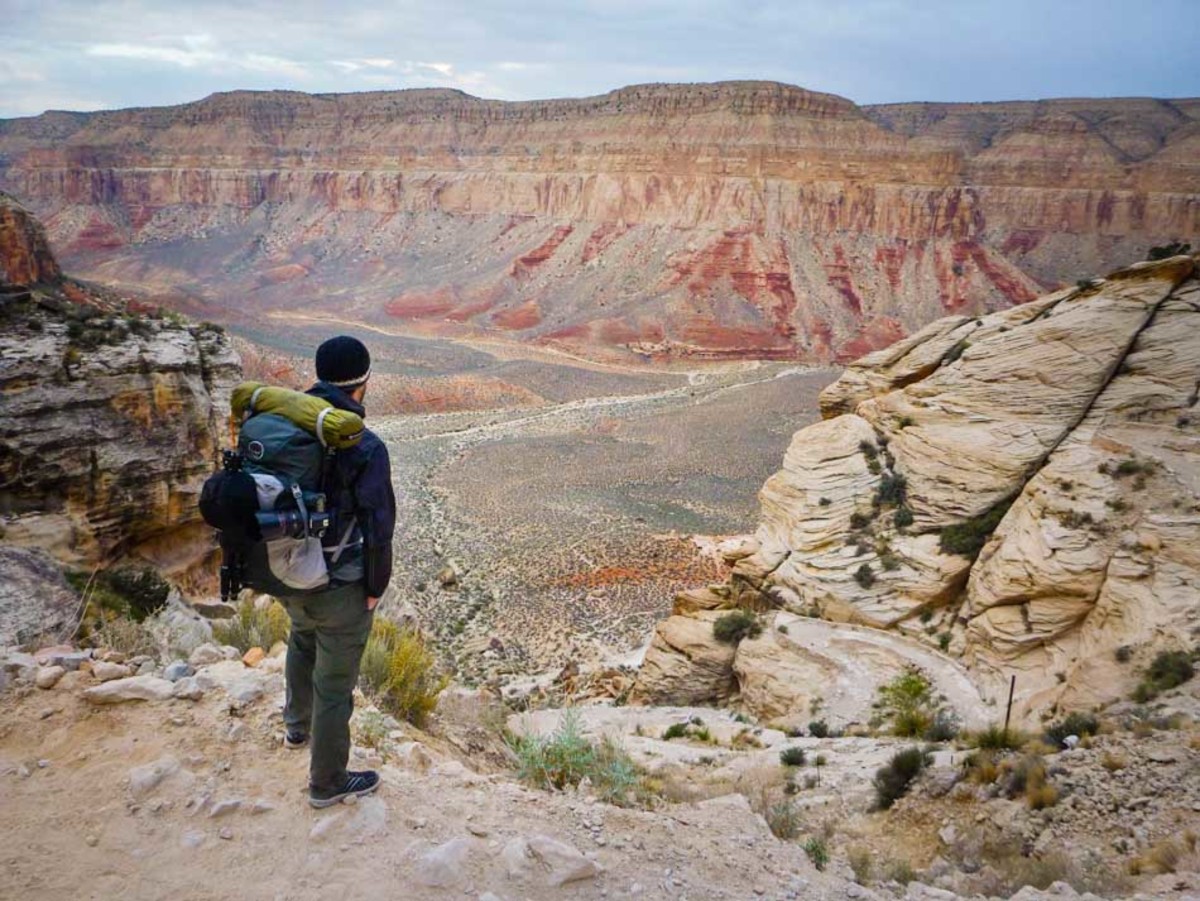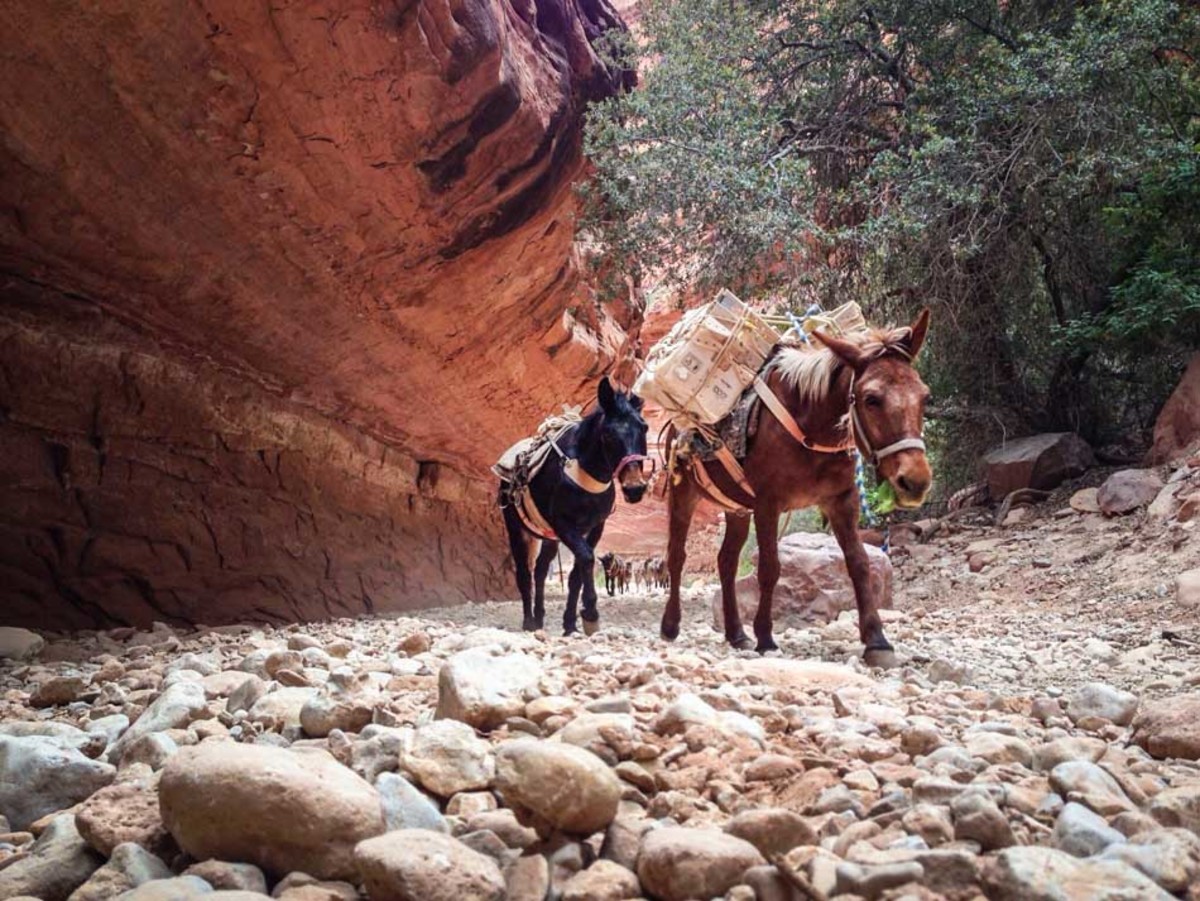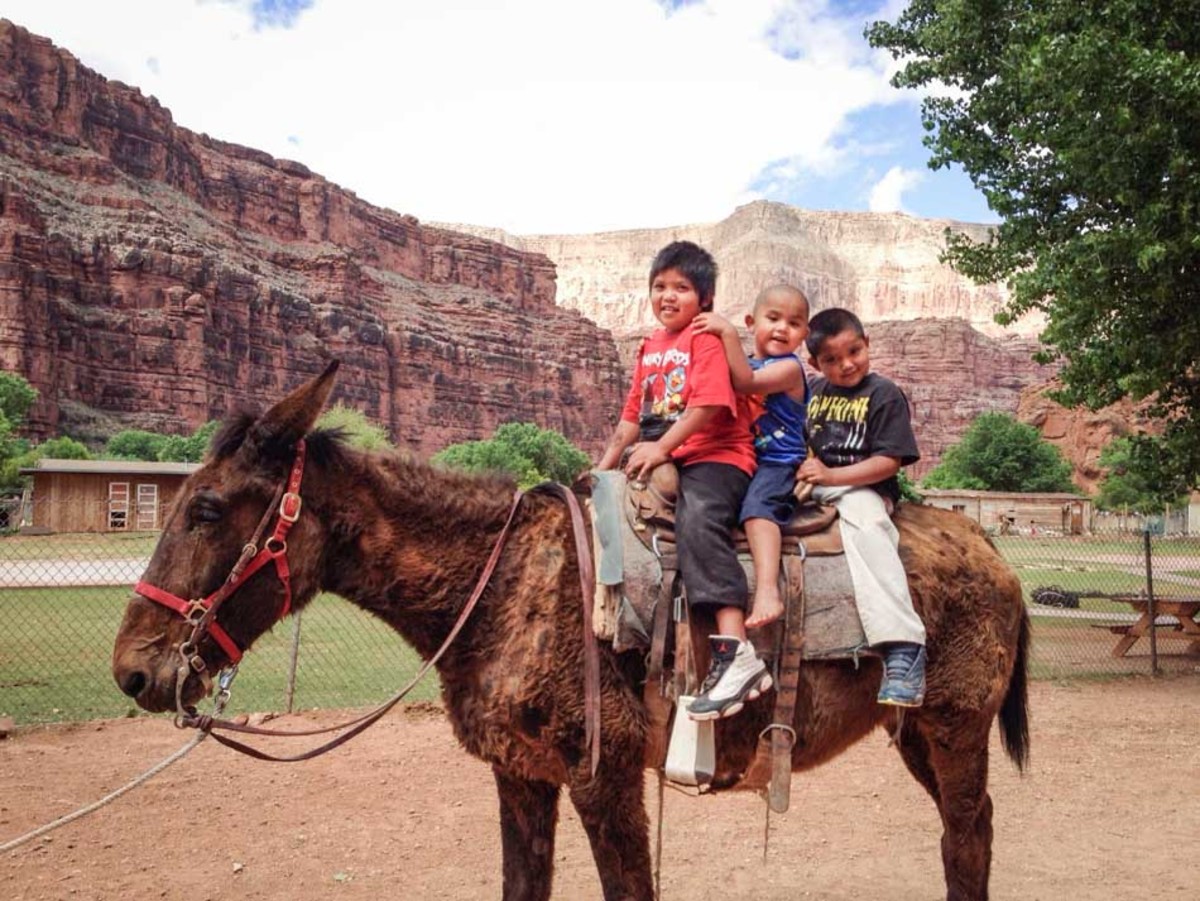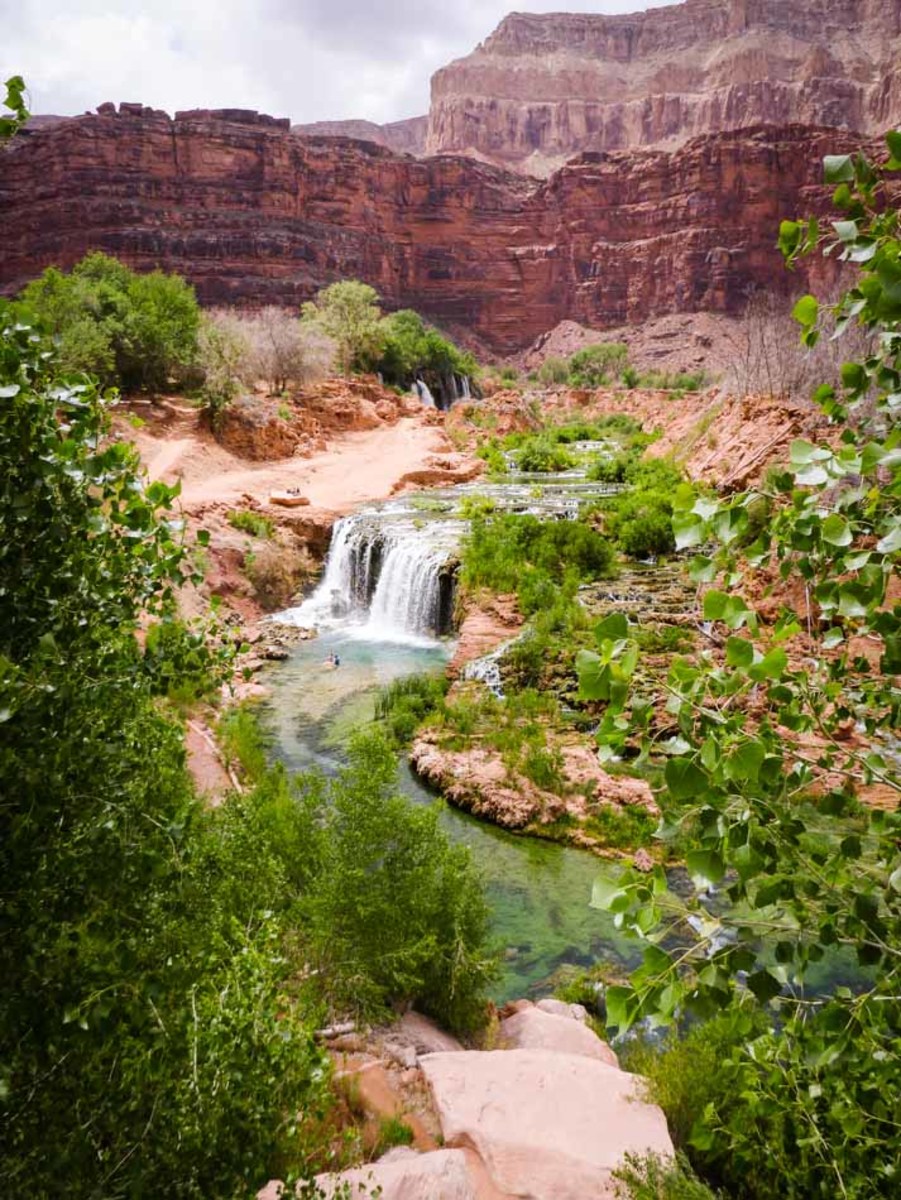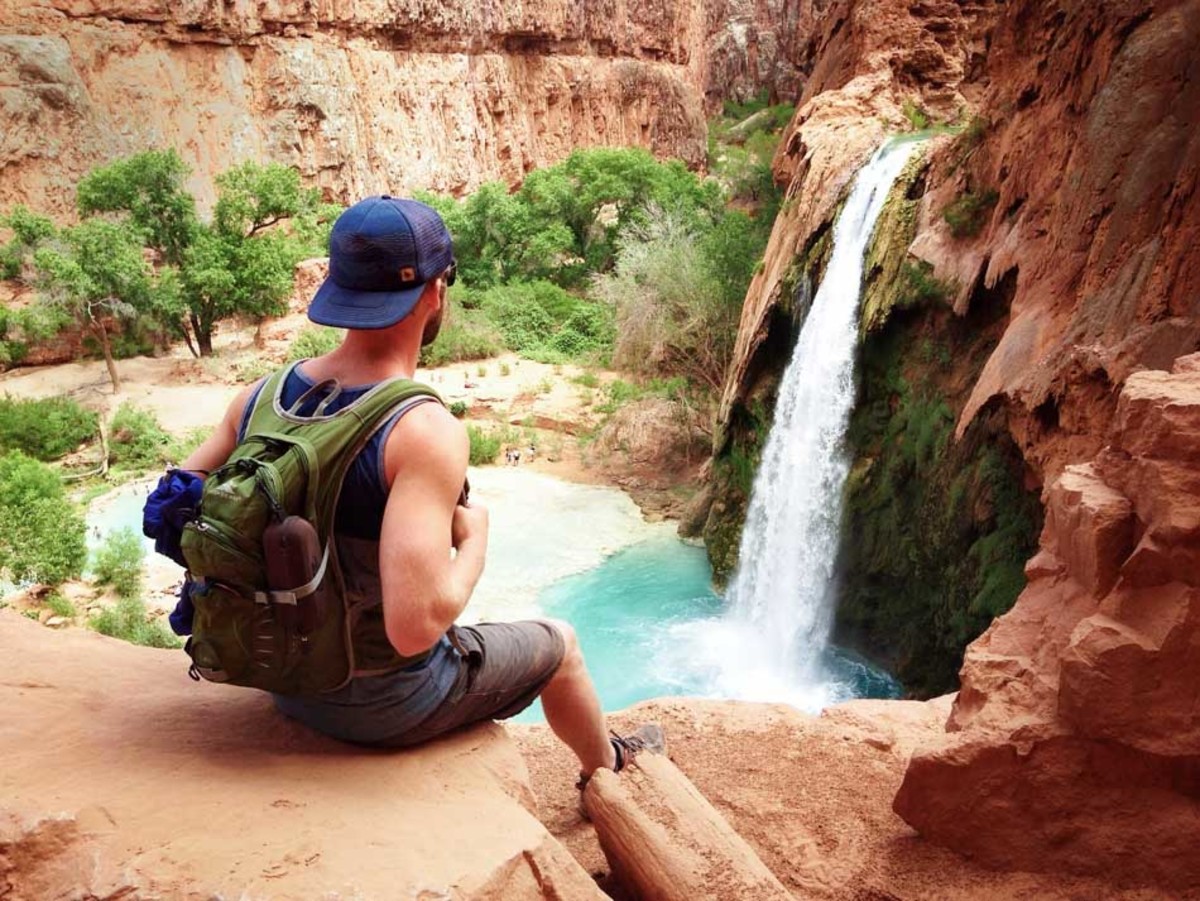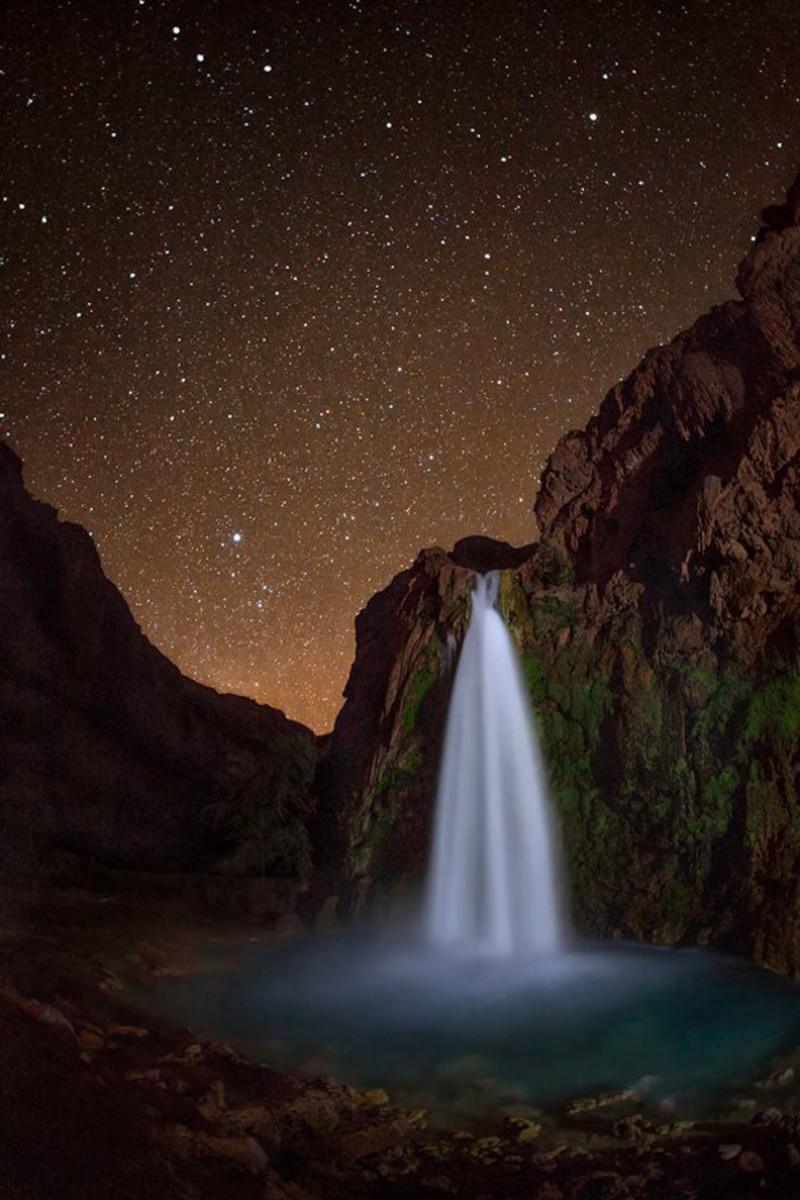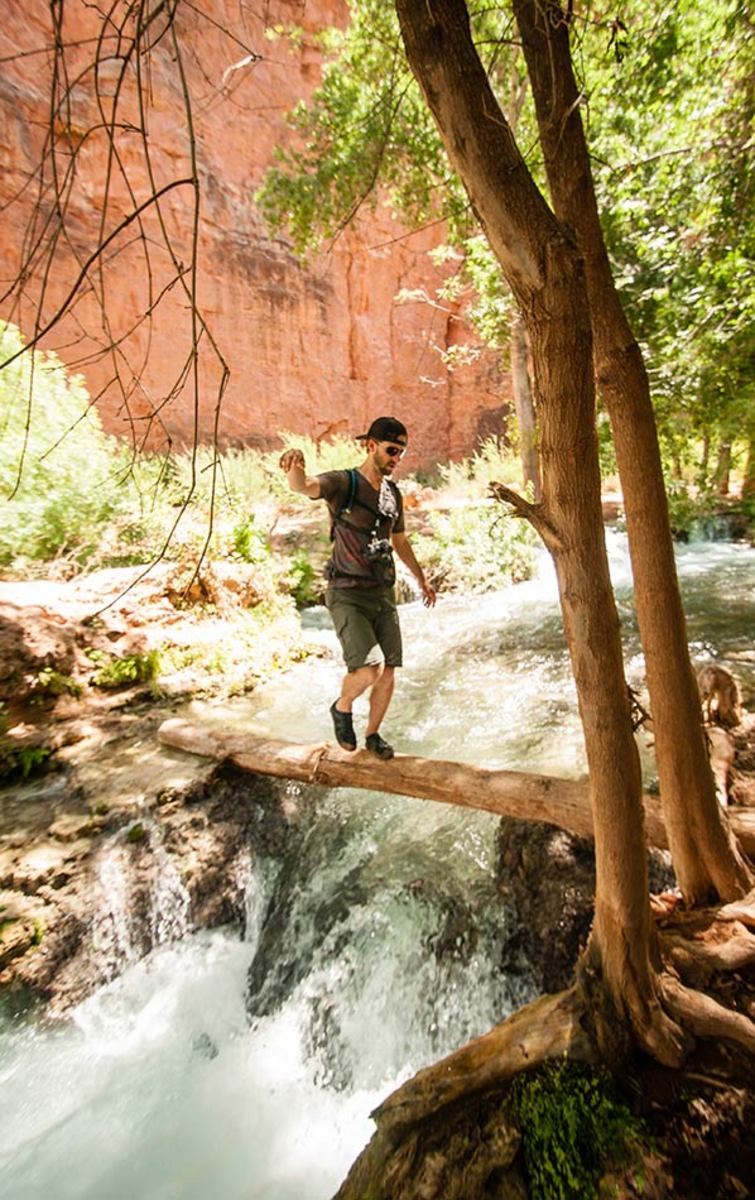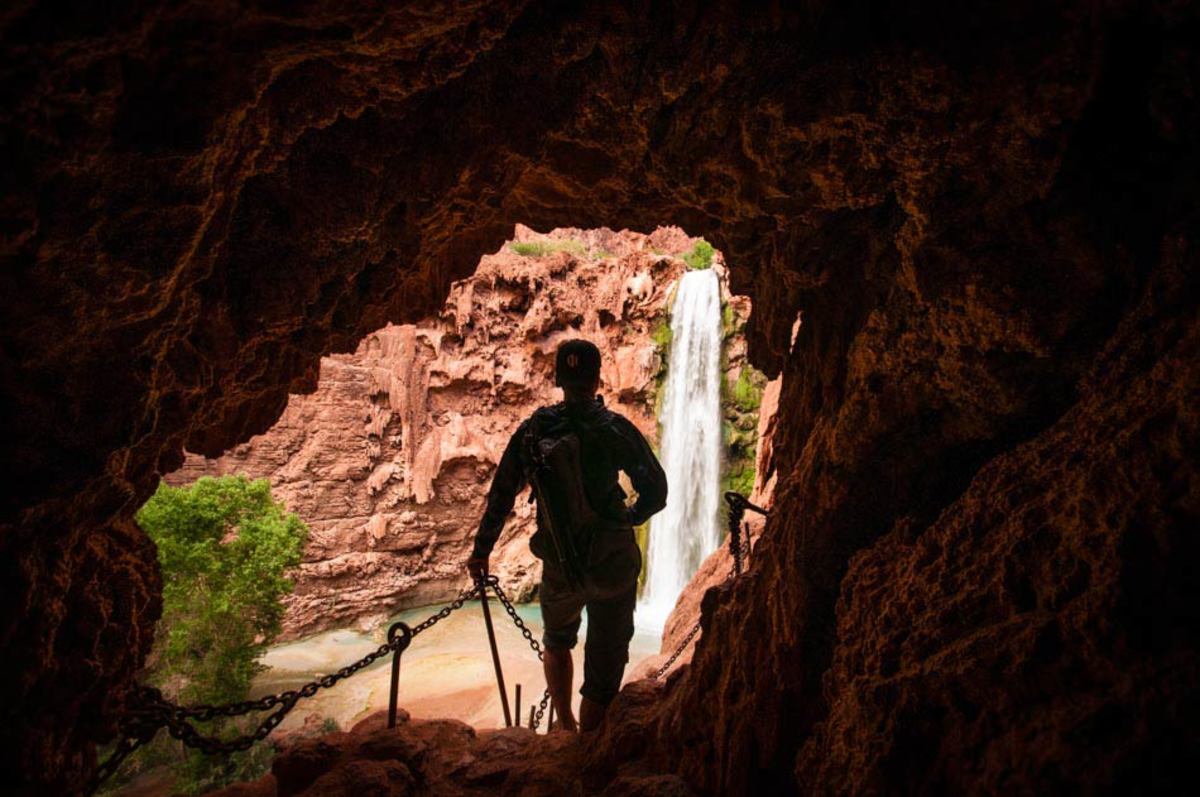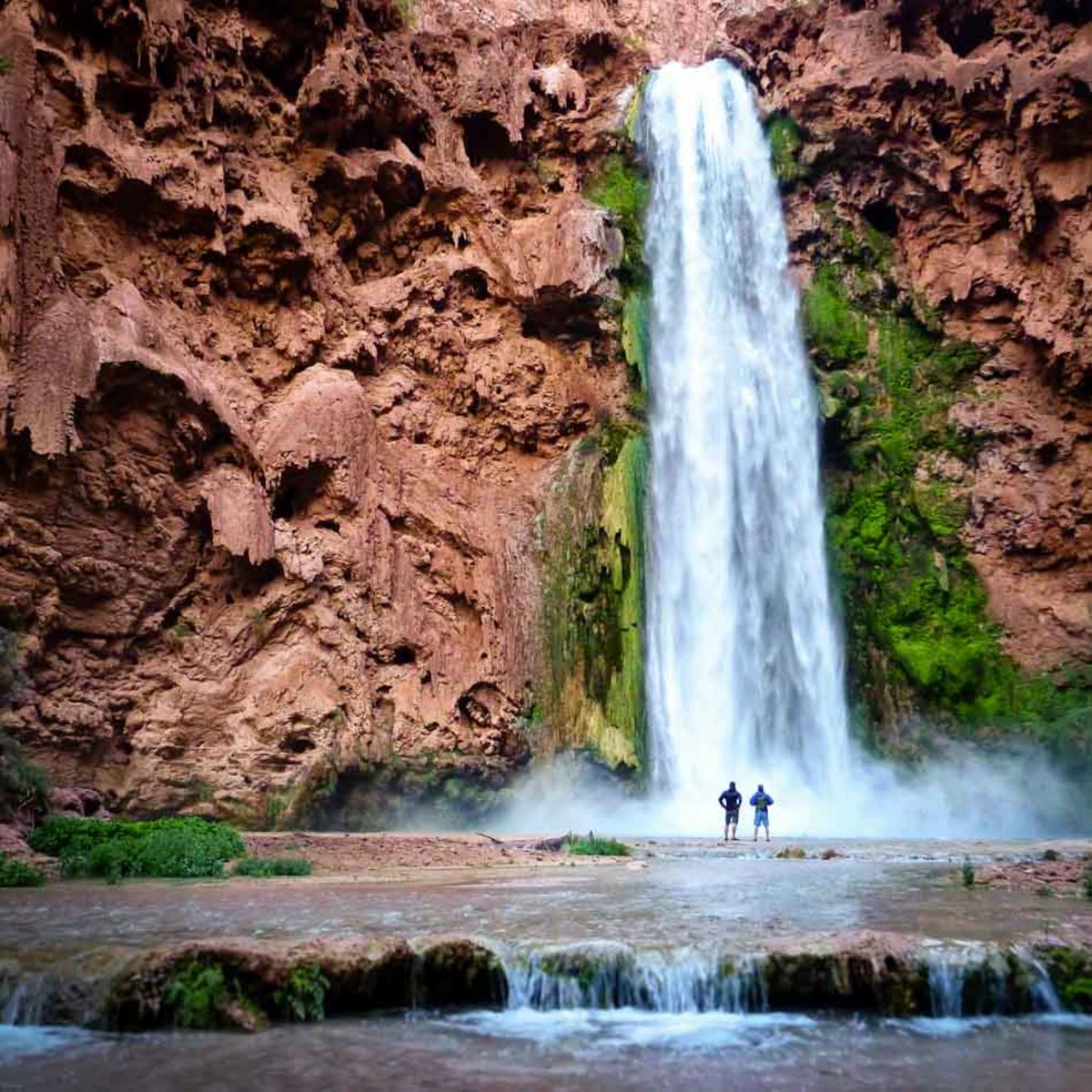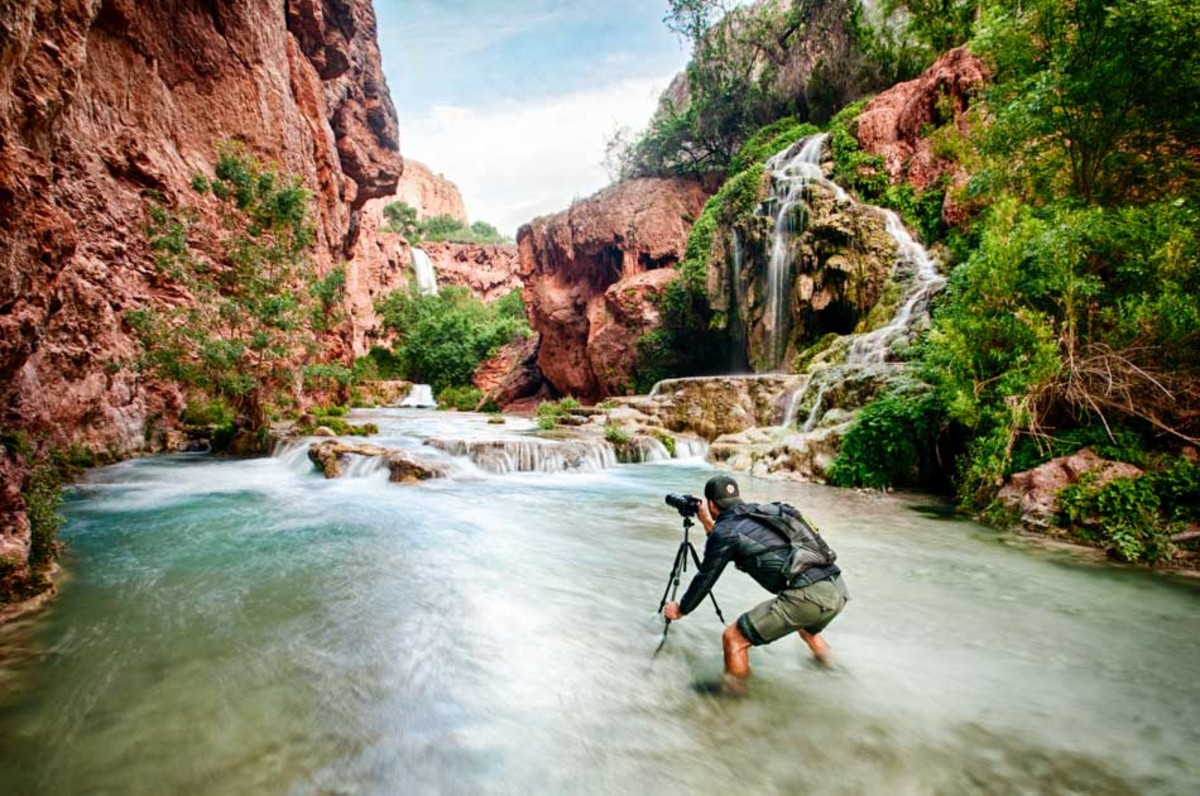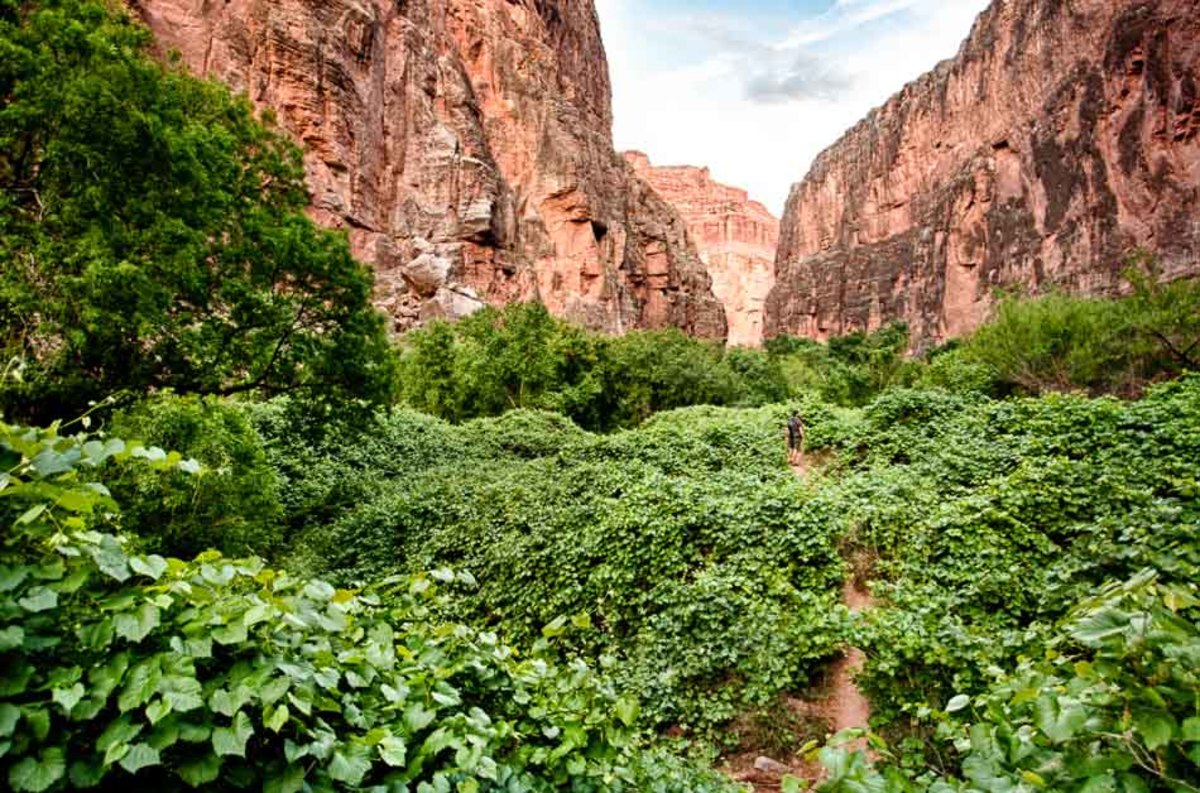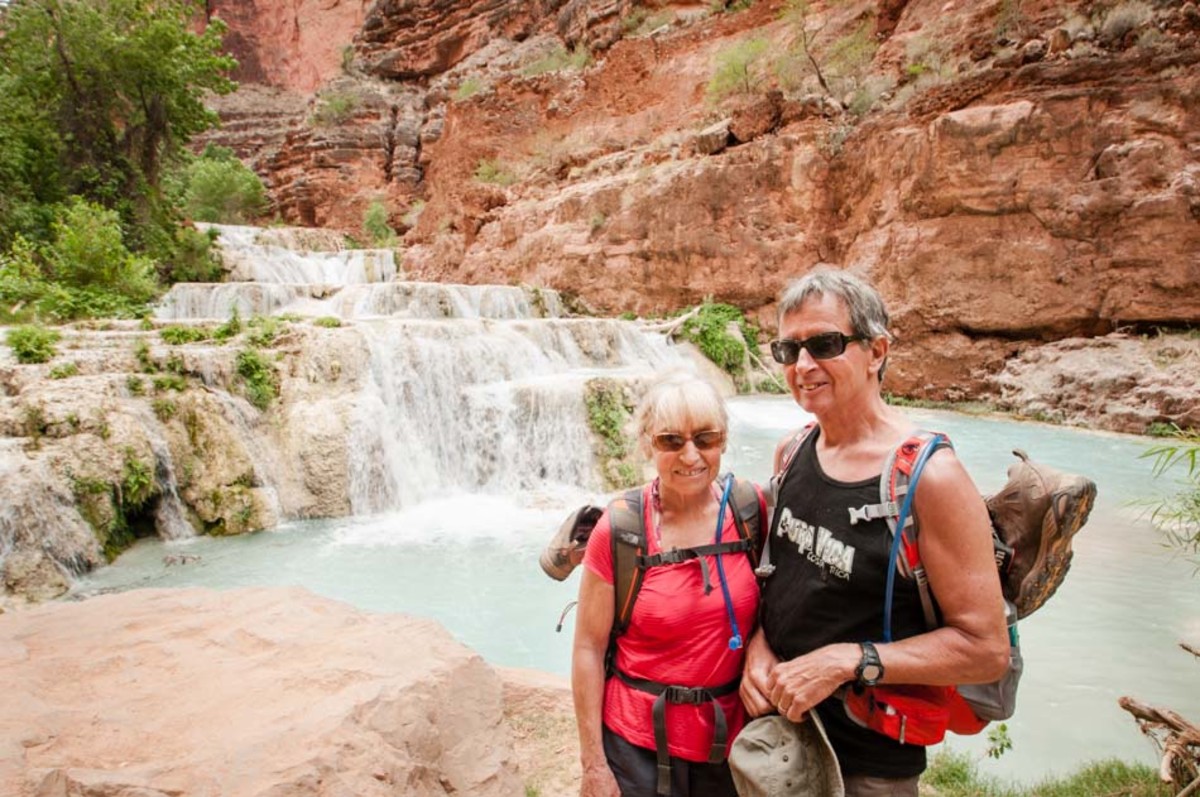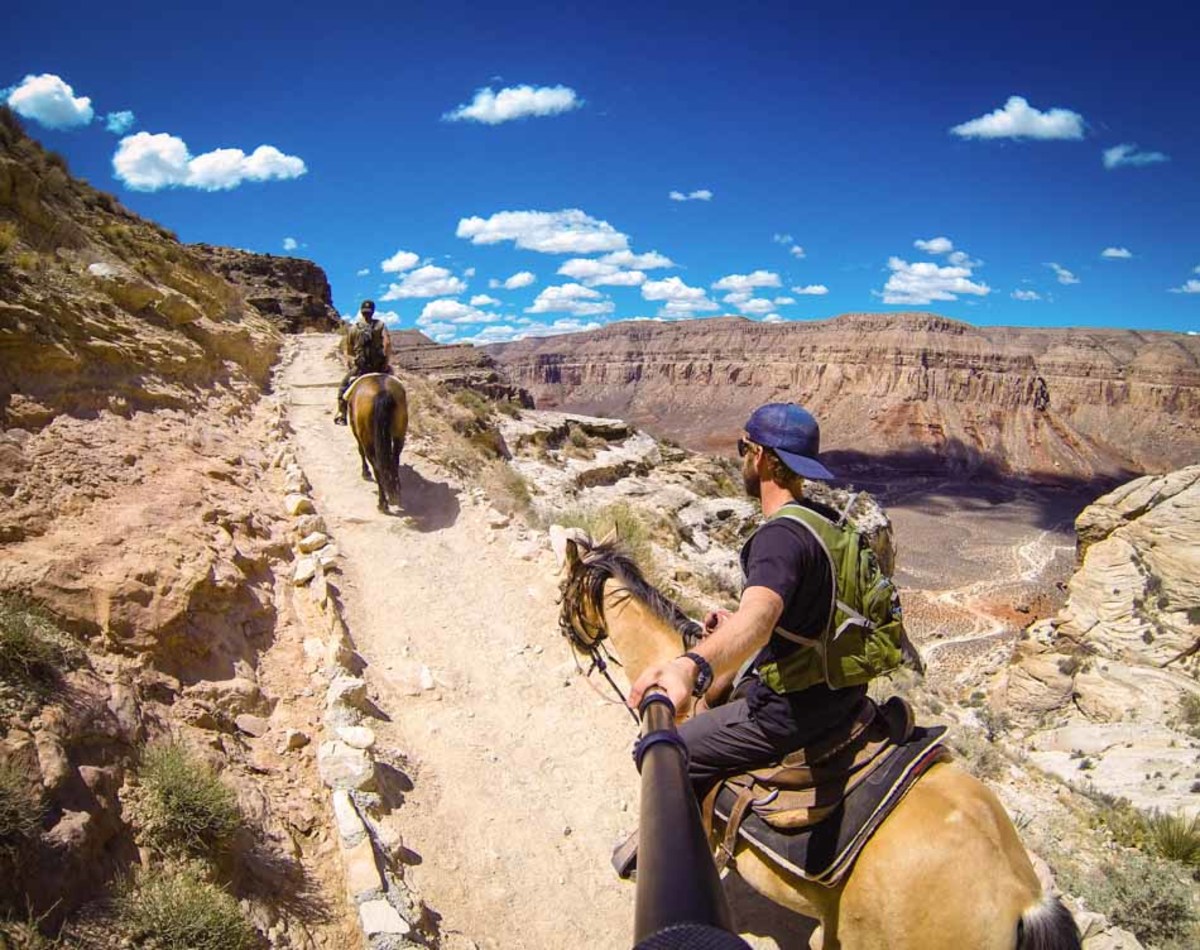 Find Travis Burke on Facebook and Instagram.
Find David Hatfield on Facebook and Instagram.
For more from Travis Burke, click here.
For access to exclusive gear videos, celebrity interviews, and more, subscribe on YouTube!