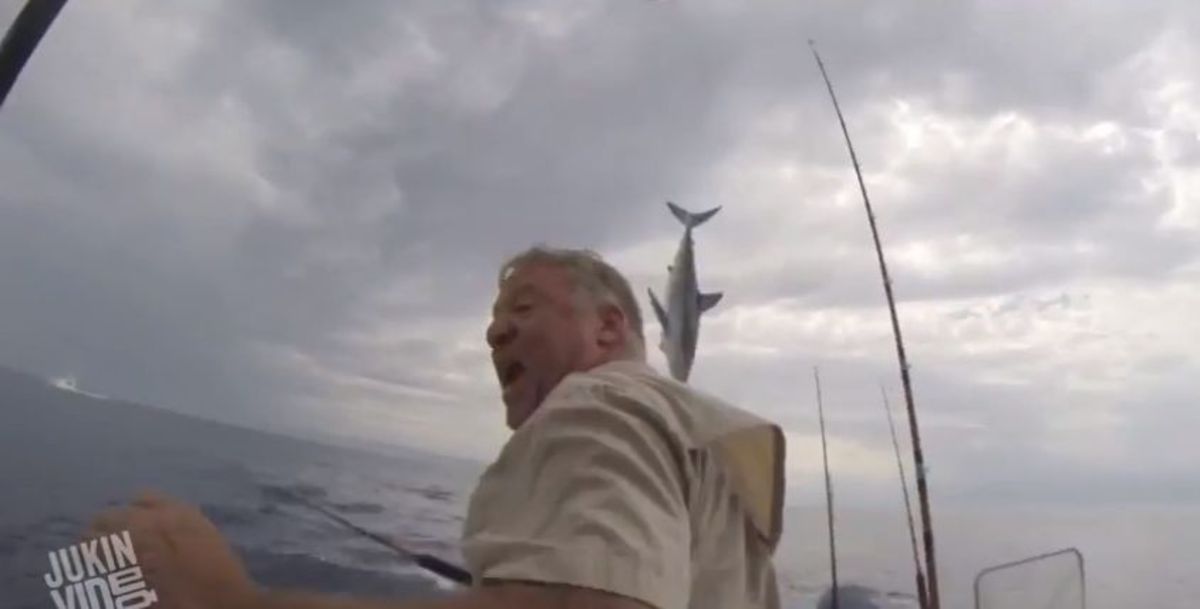 An estimated 500-pound mako shark very nearly jumped into the boat of two fishermen off the coast of Orange County, California.
There is no telling the damage the mako shark could have caused had one of the fishermen not moved the boat in time.
"If Rick did not put the motor in gear when he did, I don't think I would be [talking] about it now," Ward Kollar told Jukin Media, referring to his fishing friend, Rick Senske. "I have caught and released a lot of makos before, and they have always jumped away from the boat. This guy went right at us."
While driving the boat, Senske also shot video of the close encounter (warning for a couple expletives):
Once Kollar hooked the mako, he barked out instructions to Senske to "go, go, get away from that fish."
Kollar obviously knows the type of damage a thrashing mako shark can cause in the cockpit of a boat — and to fishermen in the boat.
"The first jump was exciting, and in a flash of a second the second jump was right where the Yamaha motor was, and it got off," Kollar said.
"Our hearts were pumping out of our chest."
The anglers encountered the mako shark again a short time later but decided against trying to bait it, considering its size and the amount of time it would take to catch and release the fish. And anyway, they had enough excitement for the day.
"This is a memory that will always keep me fishing, and [is] one hell of a fish story," Kollar said.
More from GrindTV
Chris Burkard's new photo book 'High Tide' captures out of the ordinary surf locations
Roxy's #RunSUPYoga 'triathlon' comes to Huntington Beach
Pro skier starts aggressive mountain running series
For access to exclusive gear videos, celebrity interviews, and more, subscribe on YouTube!