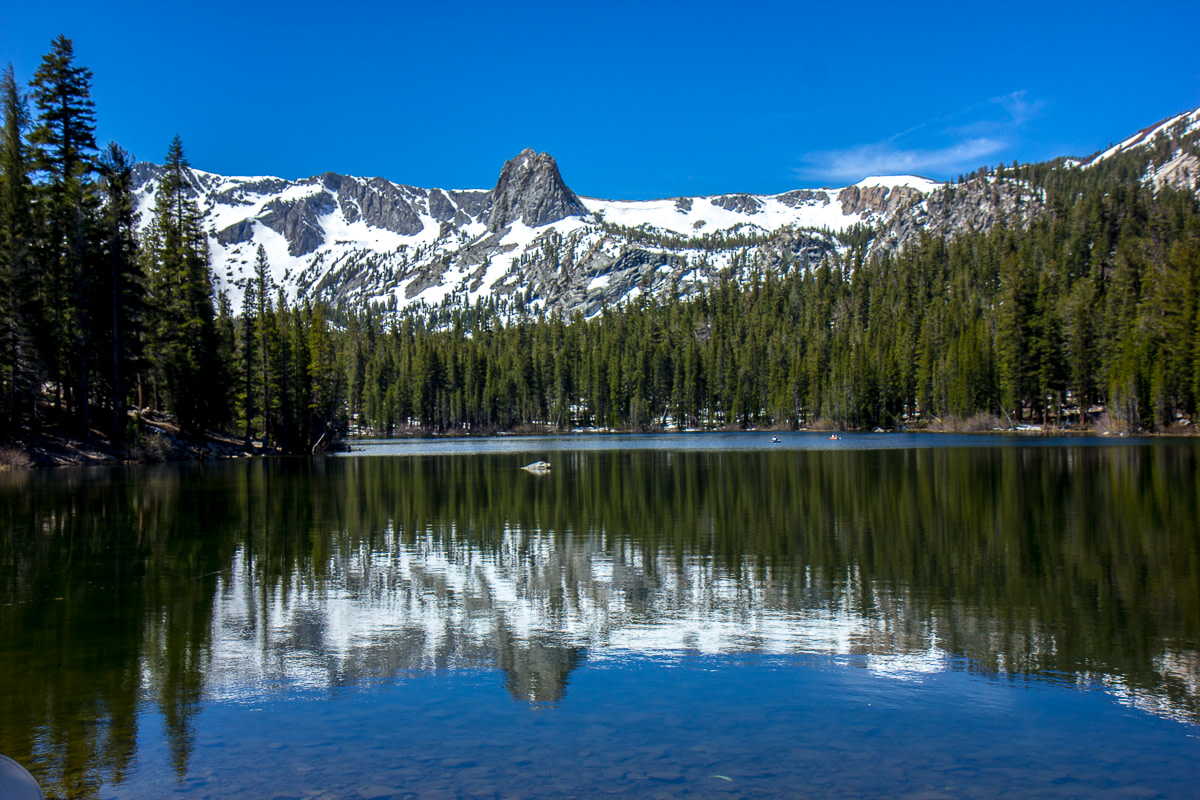 The last time I was in
Mammoth Lakes
, all I got to do was visit the resort and drive to some pristine alpine lakes. And in just that short amount of time, I knew I had to come back.
When I did, I did it in a big way: hiking, mountain biking, climbing and soaking in a hot spring … all in one day. Here's how it went.
Hike to Rainbow Falls and Devil's Postpile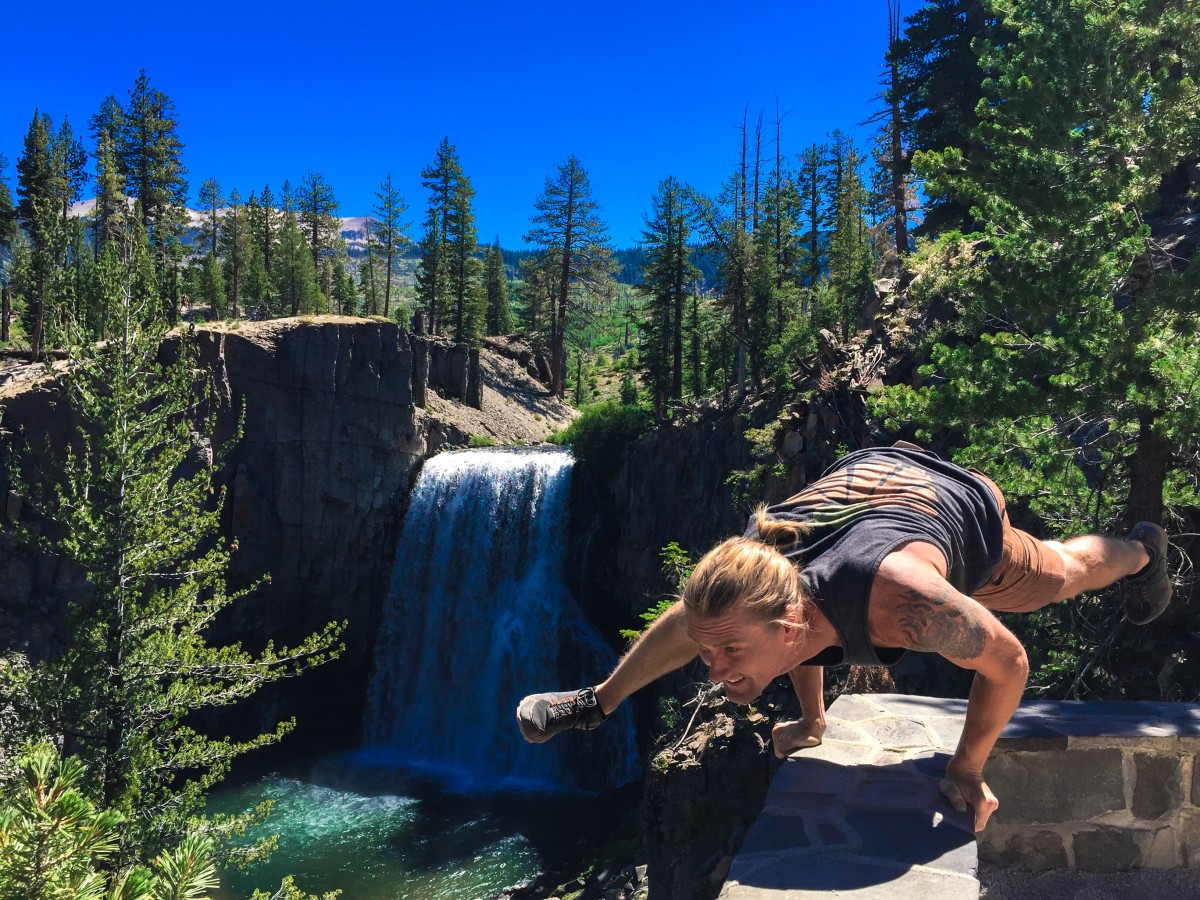 The day started at 9:30 a.m. Not an alpine start by any means so this can definitely be done by anyone with these same ambitions.
I got on the the shuttle bus from Mammoth Mountain Resort and rode to the stop for Rainbow Falls. (It only cost $7 whereas driving your own car and entering by yourself is $10 for a day pass.)
After the short hike to Rainbow Falls, I continued on my way to Devil's Postpile National Monument. You can certainly get off at the bus stop for each place, but the one-way hike from Rainbow Falls to Devil's Postpile is only 3.5 miles. Get off at one, hike to the other, then take the shuttle directly from there back to the resort.
Downhill Mountain Biking at Mammoth Mountain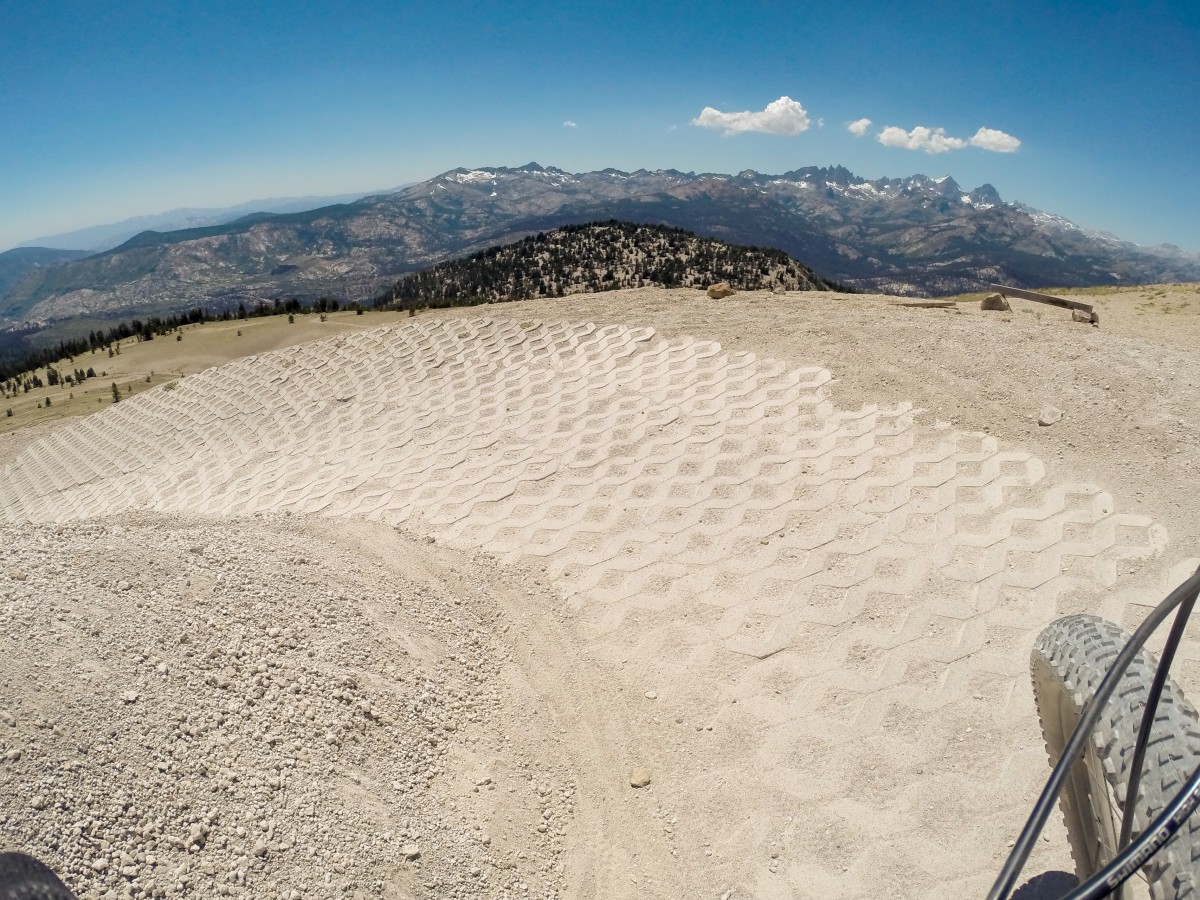 Since you just got off the shuttle right in front of the gondola at the resort, you might as well get the unlimited access day pass which includes access to every trail on the mountain, unlimited lift and gondola rides with your bike and the bike shuttle back to the Main Village if you happen to choose a trail that takes you all the way down to Canyon Village. Prices vary, but are right around $44.
Since time was of the essence, I only did two laps off the gondola at Main Village. That was the first time I've ever done downhill at a big mountain without first having to climb uphill under my own willpower. I barely scratched the surface of the 80 miles of trails. I can certainly see how this would become addicting.
Climb at any of the Crags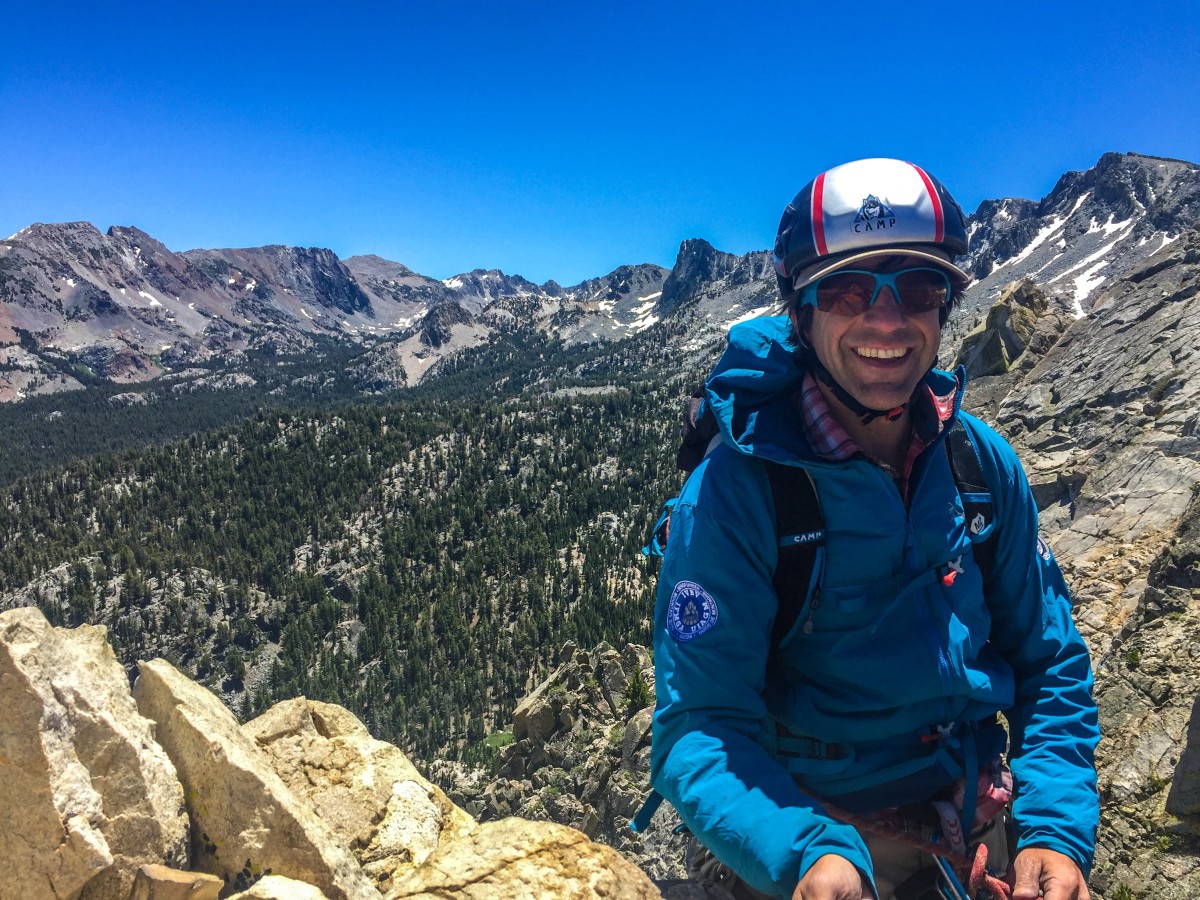 The thing most people don't realize is that you can climb year-round in Mammoth Lakes. Whether it's rock, ice, or alpine, Mammoth has it all.
And if you're just getting into something, Sierra Mountain Guides can get you there safely. There are over 1,000 rock routes alone. Double that if you drive just 45 minutes in any direction.
We opted for Clark Canyon due to its moderate grades and hosting a new climber. Pro tip: If you're not a regular or a local, you may want to consider recording a GPS track into this crag. It's DEEP in the National Forest and we got lost coming out in the dark.
You'll also want at least eight inches of ground clearance on your vehicle.
Soak in the Many Hot Springs
The Eastern Sierra is home to many hot springs. With a quick web search, you can find more than a handful to visit. There are completely wild, mostly undeveloped hot springs and some that have been improved for a more resort-like soak.
If you really need to recover, there are also six different spas in town. Feel free to grab a steam and a massage.
Getting There
Getting to Mammoth can be a little tricky. There's not a huge airport hub within the town, but Alaska and United do fly into Mammoth Yosemite Airport.
If that's not an option, Route 395 is an absolutely stunning road trip.
Eat, Drink and Sleep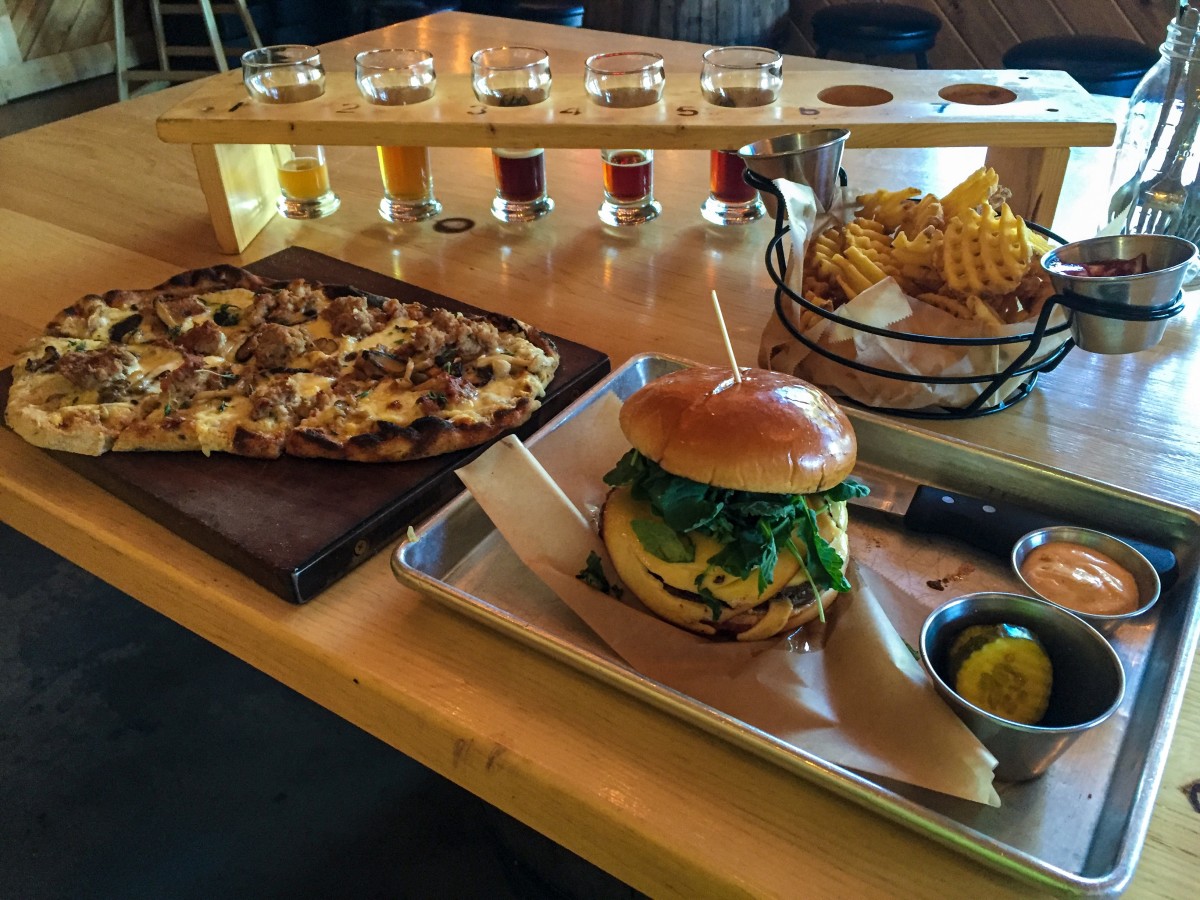 After a day like this, good food, good beer and a great place to sleep is definitely the cherry on top.
Checkout The Eatery for Mammoth Brewing Company beer and an amazing menu. Black Doubt Brewing is also in town, and just up the road is June Lake Brewing. Planning to hit all three? Reserve a spot with Eastern Sierra Brewery Tours. $99 gets you a bus ride to each brewery, ample tasters at each stop, free food and no chance of needing to drive after a few pints.
There's also a place to stay for every budget. On the higher end, you can relax at Sierra Nevada Resort and Spa. For a more unique experience and locally family-owned hotel, Alpenhof Lodge throws it back to old Austrian Chalets (though it's going to through more modern renovations now).
And for the truly dirtbaggy of us, there are miles and miles of National Forest Land roads just on the outskirts of town.
More from GrindTV
Looking back at the 2016 GoPro Mountain Games
Meet the artist behind these 3D sand sculpture optical illusions
The dating app that's connecting outdoor enthusiasts
For access to exclusive gear videos, celebrity interviews, and more, subscribe on YouTube!