There's a pervasive thought among a surprising number of people in action sports when they reach parenthood: Disappear from the game for the sake of the children.
For some, it's a conscious choice; for others, it just happens. This is a case for why you should keep on going.
That doesn't mean you should (or shouldn't) take the same risks you did before becoming a parent. It means don't stop, don't pause, even for the first few months.
RELATED: Former champion bike racer gives her 8 tips for losing your #dadbod
Don't let a month go by, even if it's just to get a few miles in on the bike trails closest to your house. Keep that stoke alive, because your children need to grow up with that fire.
Here's how and why to do it from the parents who've mastered it.
Taking care of yourself
"I love how paddling sharpens my desire to love and take care of myself physically," Jason Serres, who has two daughters and regularly paddles the Class V Green River Narrows in North Carolina, tells GrindTV. "I also feel much more confident when I've been spot-on with self-care. So those sort of work together."
For most people, the sport they enjoy isn't just a matter of keeping the body physically healthy, which they often do. It's about completing the soul, and their kids see that.
You have something to teach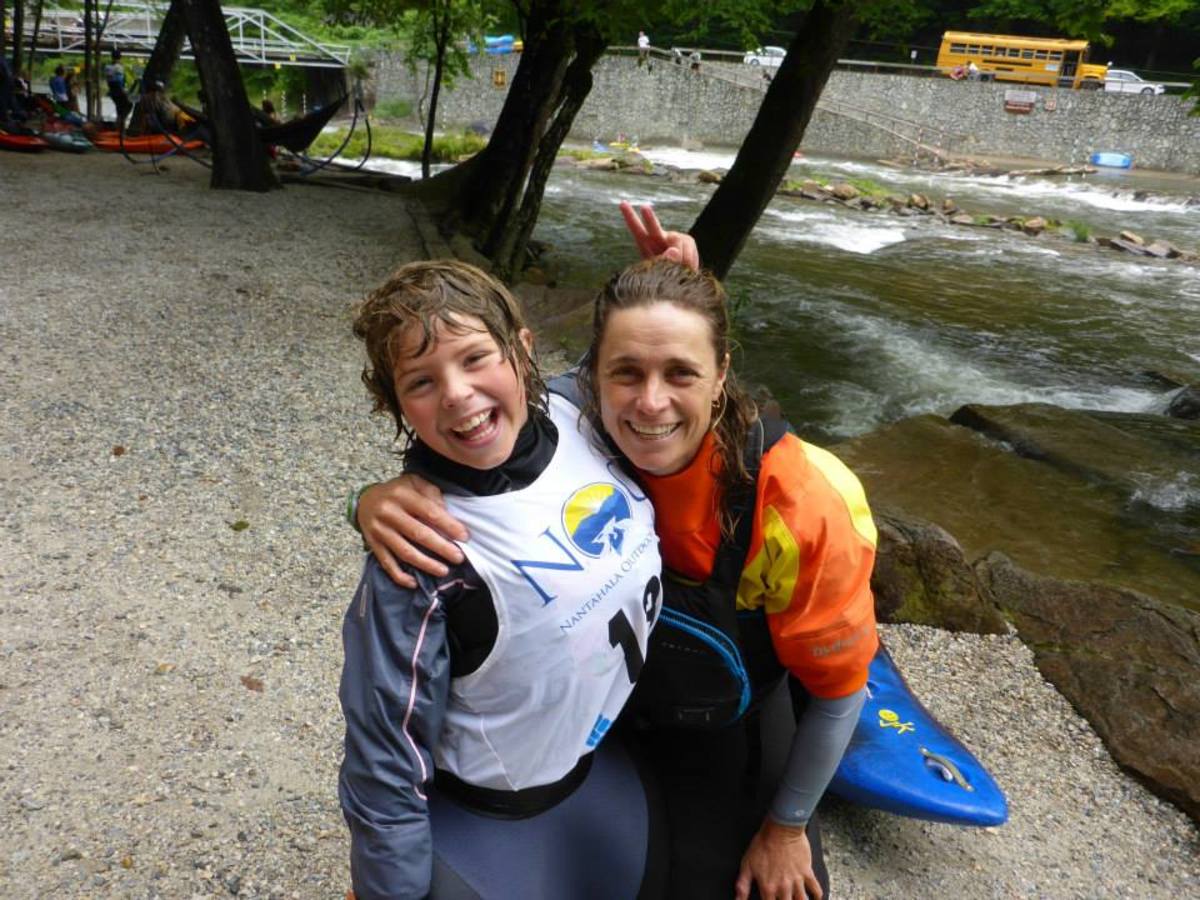 Chances are, you know a thing or two about your sport. You know enough that you can pass on some of that knowledge to your children.
They don't have to be obsessed like you, but teaching them about you and what you do in nature can have tremendous benefits. "It provides me with an excellent classroom environment to work with the girls," Serres says of his two daughters.
RELATED: A guide to taking your kids snowboarding for the first time
Whether it's on the trail or in the surf, kids are exposed to the environment in a way that can help also boost their attention spans and imagination. More than that, your children are learning about the natural world through your eyes, and how to love a place sacred to you.
You and your kids will be stronger for it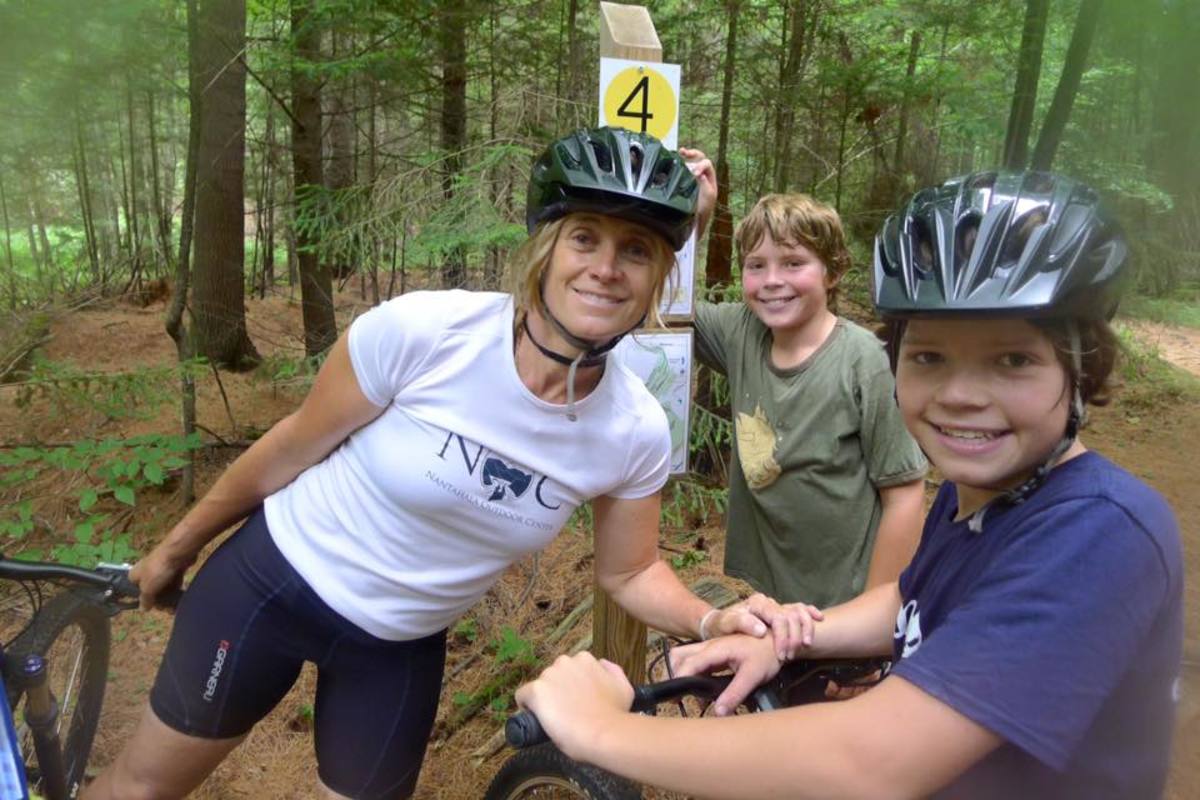 A fit parent can play and teach a fit child. Over two-thirds of adults in the nation are overweight or obese, and over a third of children are in the same shoes.
In an age when many kids are inside and on iPads all the time, putting your child on a mountain bike or in a kayak helps put them on the right track to physical health.
For Maria Noakes — former New Zealand kayak freestyle team paddler and owner of international adventure company Needmore Adventure — her two boys are just as healthy mentally as they are physically through her action-packed lifestyle.
"From me doing it all, it translated to them that they have an outlet for everything that's going on for them," Noakes tells GrindTV.
Her son, Matteo, is as passionate about kayaking as his mother, and his older sister, Dominique, loves simply being on the water. "They now are good at looking out for each other and know how to be leaders on the river because they are put in this environment where they learn a lot," Noakes says.
You learn focus and humility
Once the first child arrives in your life, it's not just about you anymore. Few moments make that more apparent than your first time at the lip of something steep.
"Your focus level is so different because you concentrate on raising your kids," Noakes says. For her, it's having to return to focusing on the rapid and only the rapid. Once committed to making the move, you can't focus on what's happening with your kids.
"If I'm running a hard rapid, I really focus hard, and I have to bring my attention a lot more to focusing itself," Noakes finishes.
RELATED: A handy guide to taking your kids camping for the first time
You also may reach a point where the risk to reach your peak may no longer be worth it, and you have to be OK with that. It also doesn't mean the one or even two steps down isn't fun if you make it so. Just get out there.
Being grateful that you can still do your sport always helps too.
Be organized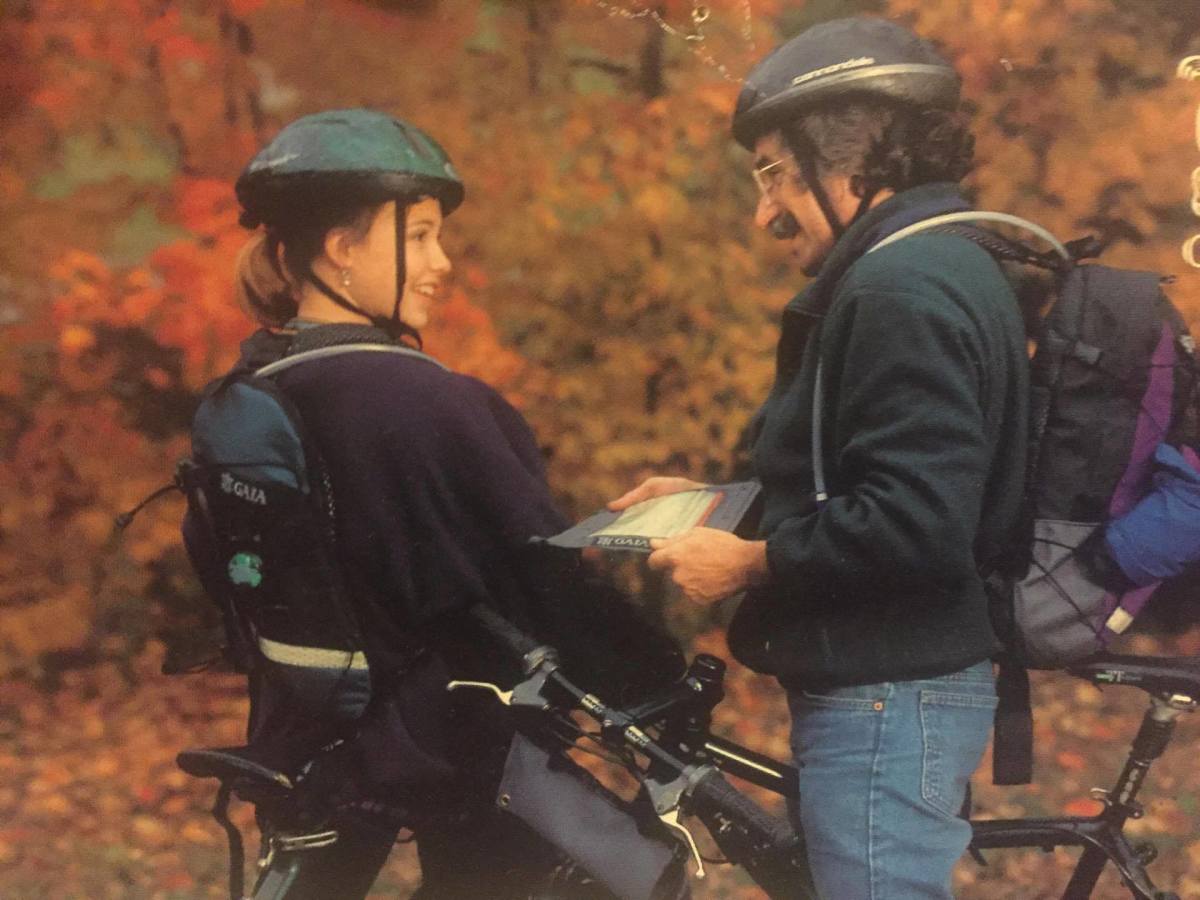 It is possible to have a day to yourself on the water without being a bad parent.
You just always to have to be a parent first. Plan your week ahead to make sure everything — their homework, a babysitter or family friend, extracurricular activities — has been taken care of or prepared for.
Find support
If you don't have a partner, develop a solid community of friends. Go to a park and play or hit the surf for a quick session and then swap out.
You get a two-for-one of getting out there and having a play date with your friends, who also risk losing out on you during your time as a parent.
Choose quality over quantity
Every opportunity comes with a cost, so make it count.
"I cut back on the number of days I went to the river," Michael Lewis, a whitewater canoeist with multiple first descents throughout the Southeast, tells GrindTV. To get the necessary adrenaline, Lewis ran harder rivers, like the Class V Green Narrows in North Carolina.
RELATED: A busy mom's guide to finding time for exercise
"You want something that, four days later, you can think about and get a little shiver, while if you've done something easier, there's no thrill in it that comes back to you later on," Lewis continues.
So, instead of running the local marathon, maybe train for the Leadville 100. Head to that harder break; just go for it one day every now and then.
Include them
Instead of doing the regular advanced bike routes, take a chill ride with your kids. Teach them to hit jumps and ride berms.
It'll open up a whole new world of challenges and opportunities. You'll also enjoy the thrill of seeing the world and your beloved sport through their eyes, for the first time and with endless possibilities.
The article was originally published on Canoe & Kayak
For access to exclusive gear videos, celebrity interviews, and more, subscribe on YouTube!